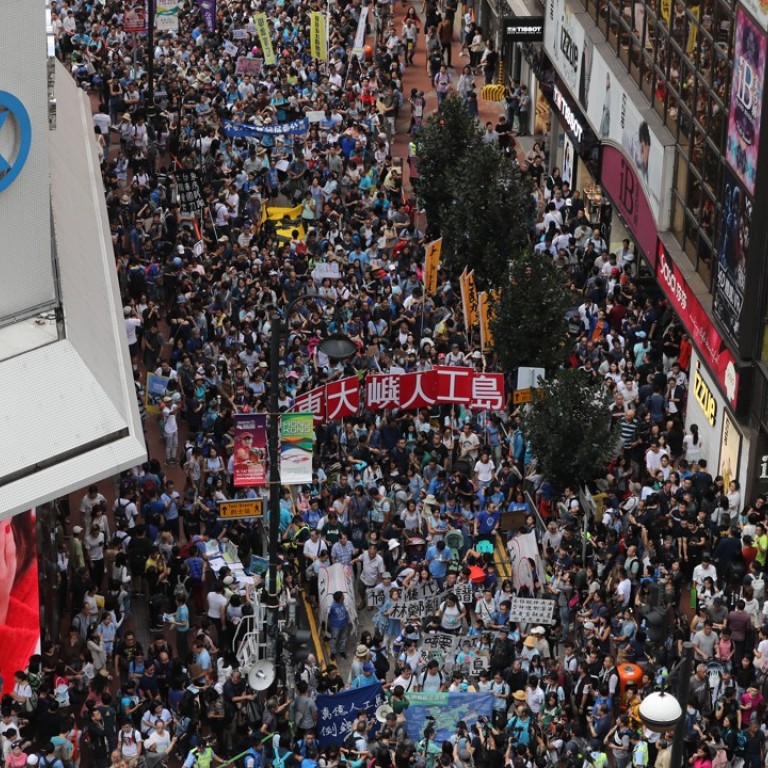 Hong Kong still needs land reclamation, Carrie Lam insists as thousands take to streets in protest against controversial artificial island plan
Chief executive responds to critics who are against land supply project, and says city 'cannot wait any more'
Hong Kong would still need to use reclamation even if other land supply options were also adopted, the city's leader insisted on Sunday, as thousands protested against a controversial multibillion-dollar artificial island project
.
Chief Executive
Carrie Lam Cheng Yuet-ngor
, responding to critics' who suggested alternatives to reclamation, said her proposed metropolis east of Lantau Island could become the city's third central business district, after Central and Kowloon East.
The plan, rolled out in her
policy address
on Wednesday and titled "Lantau Tomorrow Vision", centres on building a residential and business hub on 1,700 hectares of reclaimed land, which could house 1.1 million people.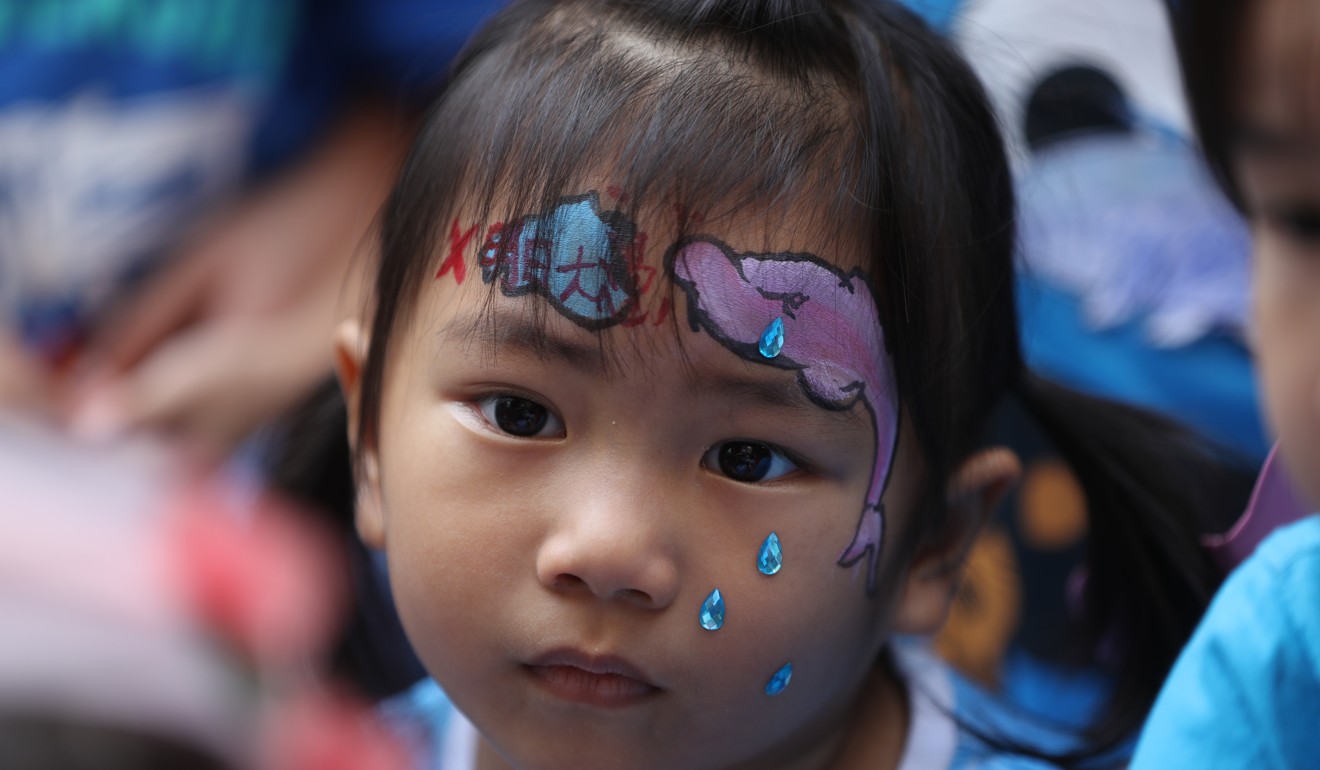 A government source estimated the development could cost up to HK$500 billion (US$63.8 billion), about half of Hong Kong's reserves.
Financial Secretary
Paul Chan Mo-po
admitted on Sunday the artificial island would be costly, with a big chunk of the bill going to building infrastructure. But he said some of the land could be sold to developers to make up for the cost. There could also be developments on top of railway stations, which would yield some returns.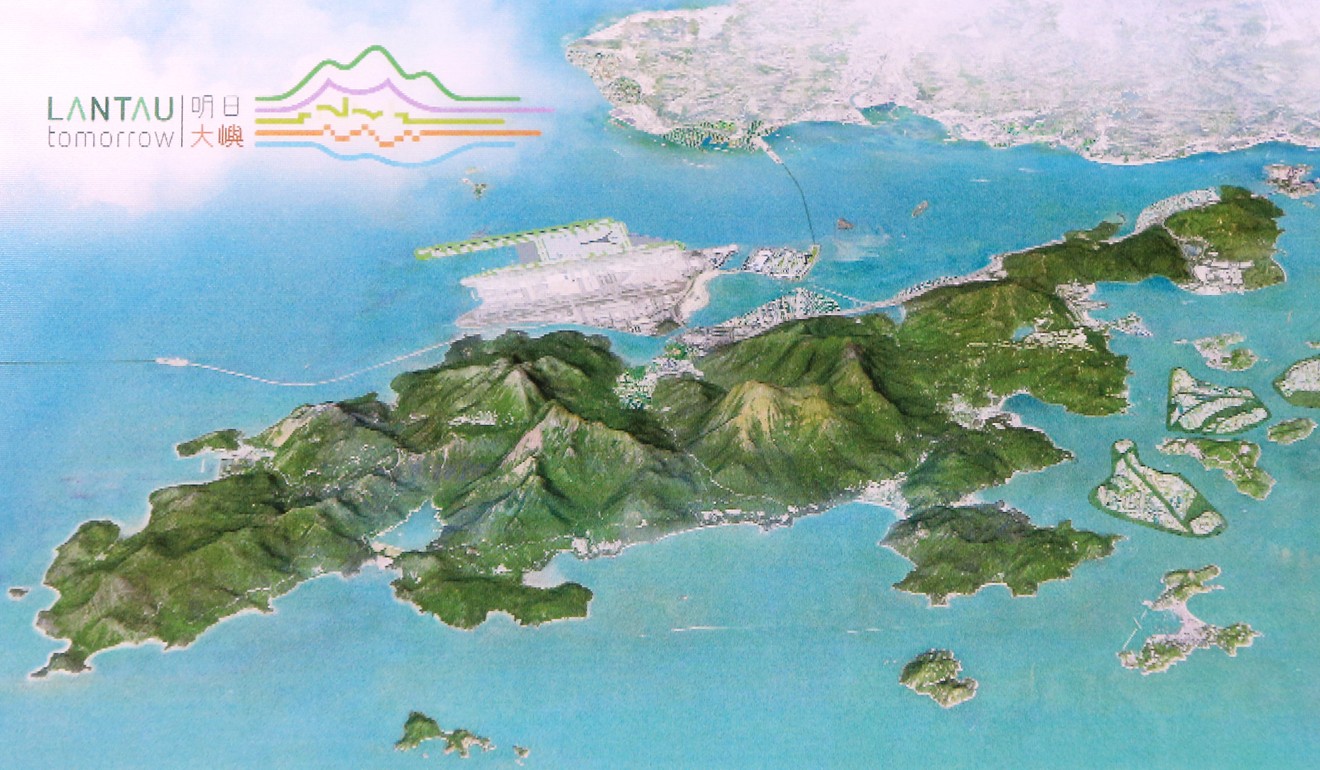 Chan cited the city's healthy financial reserves of more than HK$1 trillion, and said the project would ensure a significant supply of land and better connectivity for Hong Kong. He stressed the Development Bureau had yet to confirm the cost.
That came as former Legislative Council president Jasper Tsang Yok-sing, who sits on the government-appointed Task Force on Land Supply, revealed the body's chairman and members were "shocked and disappointed" Lam had proposed reclaiming up to 1,700 hectares.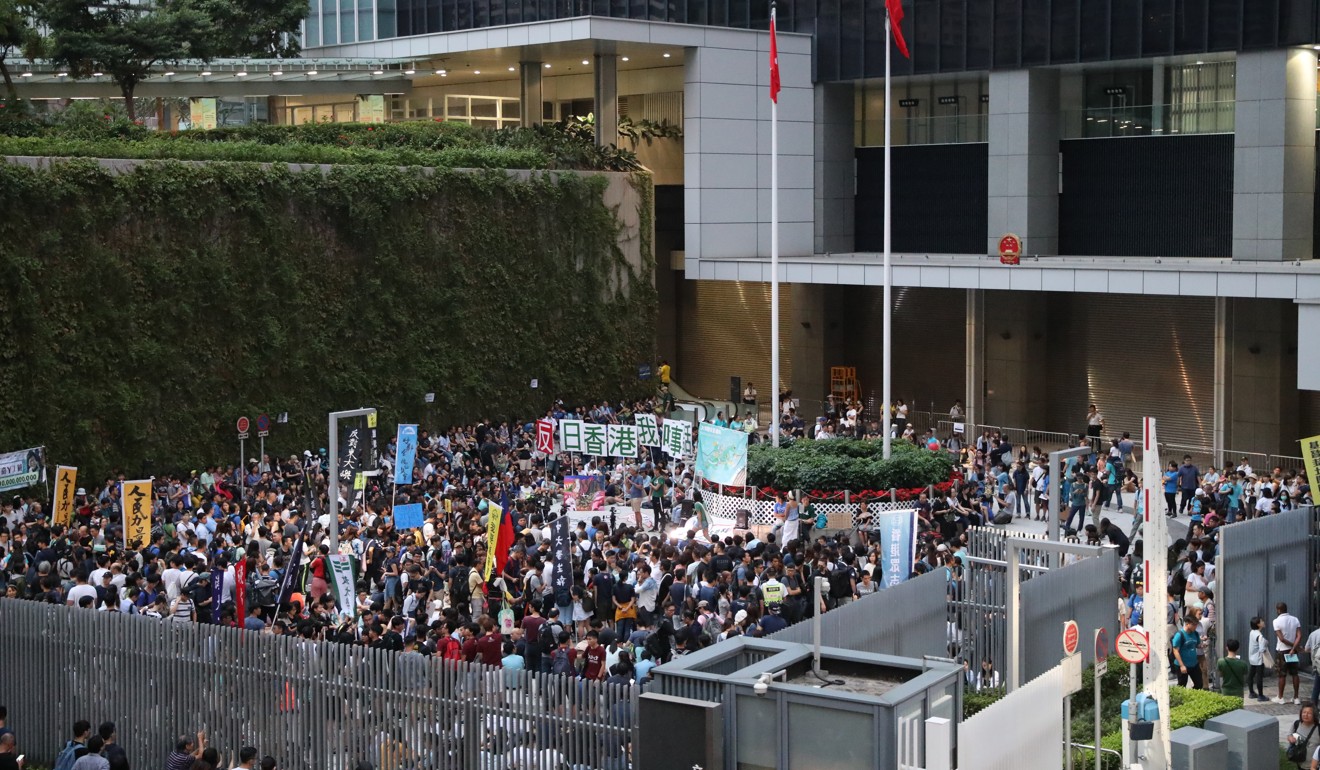 He said the task force, which recently finished a public consultation exercise, had asked people about a different option – building a metropolis on 1,000 hectares of reclaimed land.
"The task force's options included [1,000 hectares to] the east of Lantau, but not Lantau Tomorrow. This is why the task force is shocked and disappointed," he said.
Tsang said when the group submitted its final report, it would not be able to tell Lam how her proposal had been received.
"How many people support or oppose Lantau Tomorrow? … We don't have that [information]. We can only tell the government how many people support or oppose the East Lantau metropolis, which is different."
Meanwhile, families, political parties, senior citizens and young people were among those marching from Causeway Bay to the government headquarters in Admiralty to protest against Lam's proposal.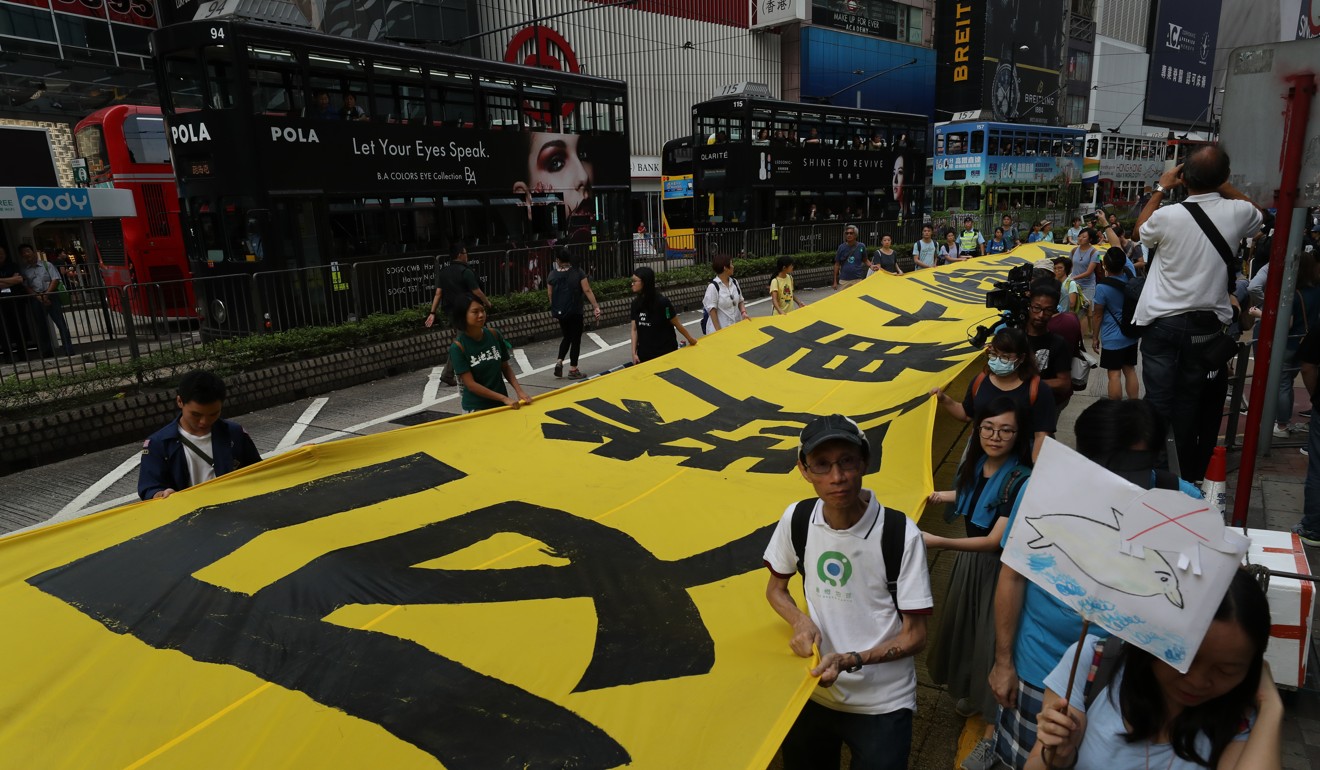 At the march's peak, 5,800 people took part, police said. The organiser did not provide an estimate for the turnout.
Many held up banners and placards in the shape of a "white elephant", others described the scheme as "outright robbery". Some called for Lam to step down.
"First, there's the environment. Second, they are effectively raiding the public coffers," said Lam Mei-yee, in her 30s, who brought along her three children. "You're reclaiming all this land but no one can guarantee these flats will ever see the light of day."
She said it would be more prudent to spend the money on areas such as health and education.
Critics of the proposal touted other options for boosting land supply including developing 1,000 hectares of farmland, or about 1,300 hectares of brownfield sites – degraded agricultural land occupied by businesses like car parks or recycling yards – in the New Territories.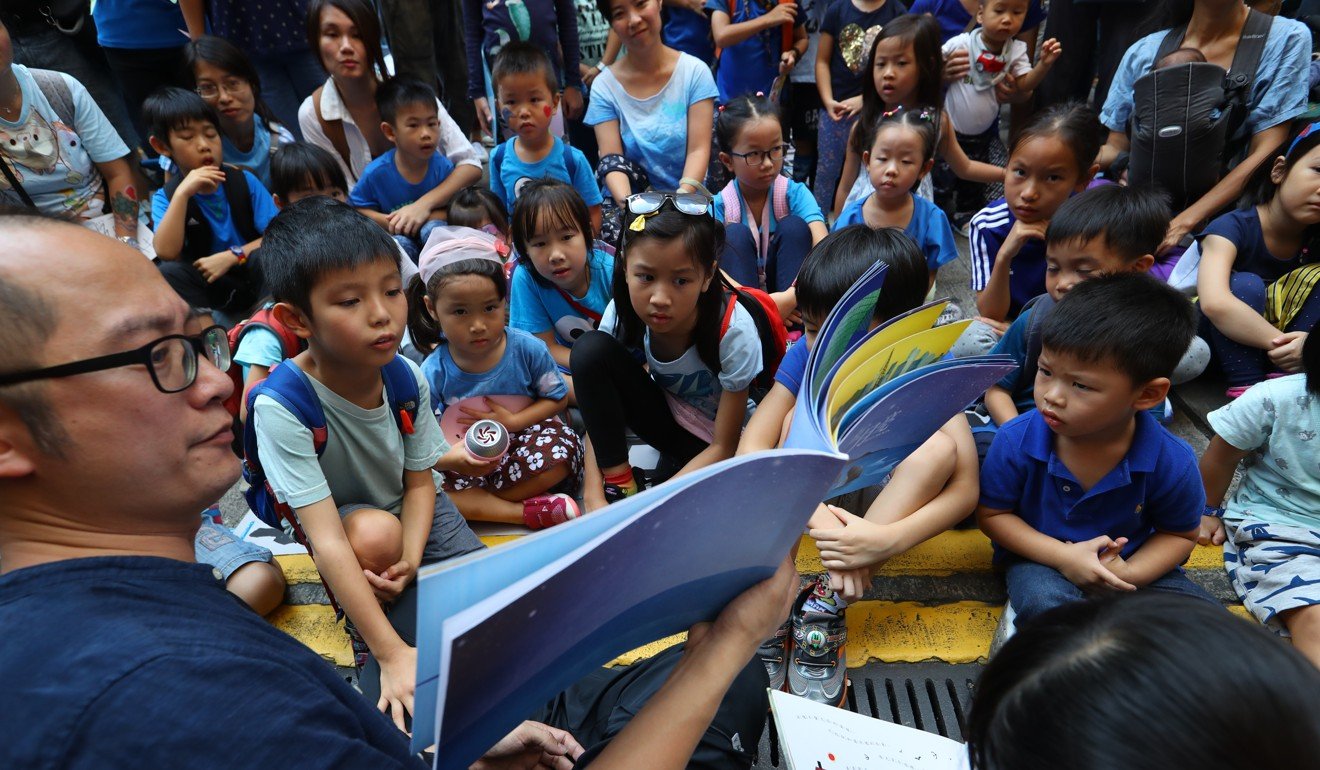 But the chief executive insisted the issue was not so simple.
"There are uncertainties … [development on some sites] may be stalled by opposition, while we may need to reduce the area of others," Lam said, speaking on a TV programme earlier on Sunday.
She said the task force told her authorities "cannot wait any more" on tackling land shortages.
"They noted that … we must adopt multiple means at the same time. So I am not only adopting one, but multiple means," Lam said, citing her plans to also include using brownfield sites.
She said the government's goal was to create a land bank to address the city's needs.
"The suggestions that [my] land supply and reclamation plans are 'burning up the city's fiscal reserve', 'pouring money into the sea' and 'benefiting developers' … are not true," Lam said, adding it should not be "shocking" the government wanted to reclaim 1,700 hectares of land in the next 20 to 30 years.
In the policy address, Lam also proposed a
"land share" scheme
to invite developers to hand part of their farmland to the government to tap into a potential 1,000 hectares in the New Territories.
In exchange, developers would be allowed to increase development density and receive quicker approval for projects, but at least 60 to 70 per cent of the extra floor area would be used for affordable public housing.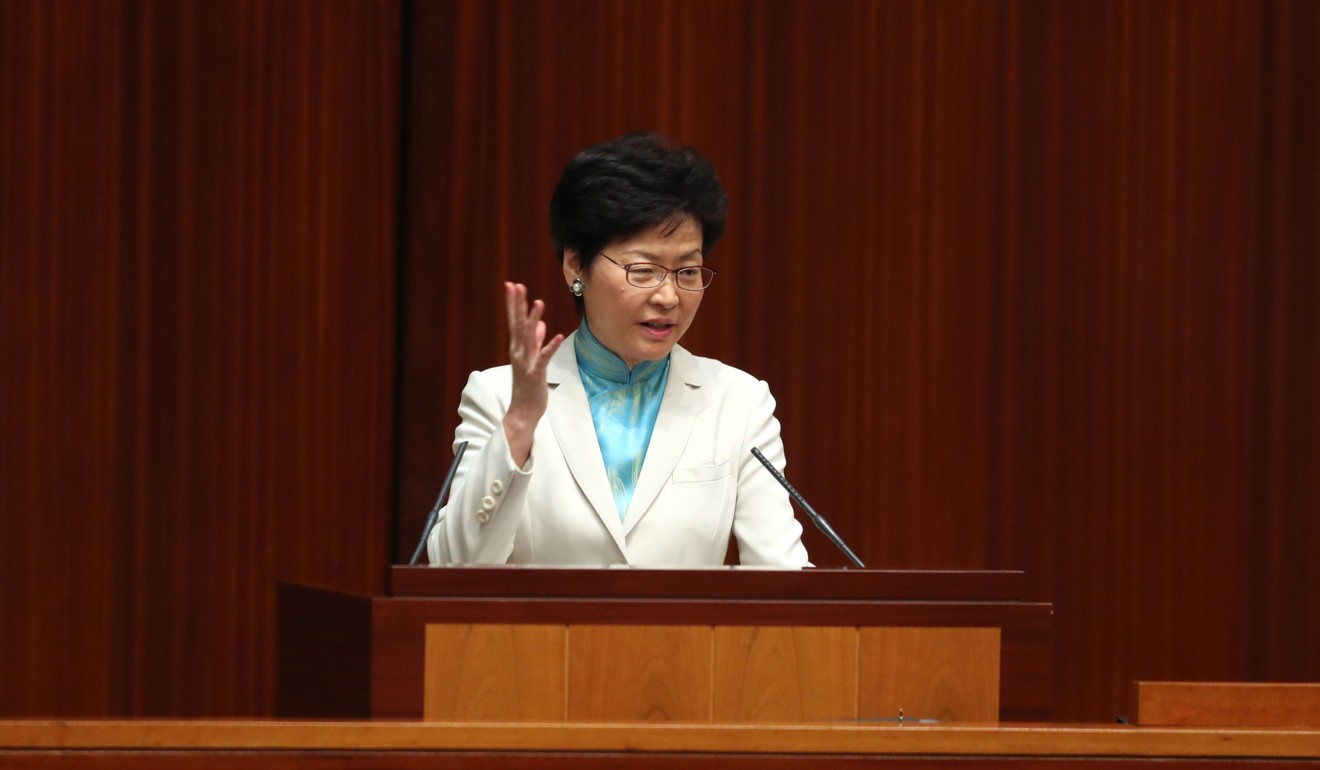 Critics questioned if such a plan could lead to collusion between the government and developers, and whether developers owning multiple plots in an area would benefit disproportionately by sharing only a small portion of their farmland with the government.
Lam said authorities would not let that happen.
"Do you think the government would easily accept such a plan from a developer?" she said.
Citing the Land and Development Advisory Committee, a group set to be a gatekeeper for the scheme, Lam said there were checks and balances in place, such as non-official members on the body, to ensure no abuse of the system.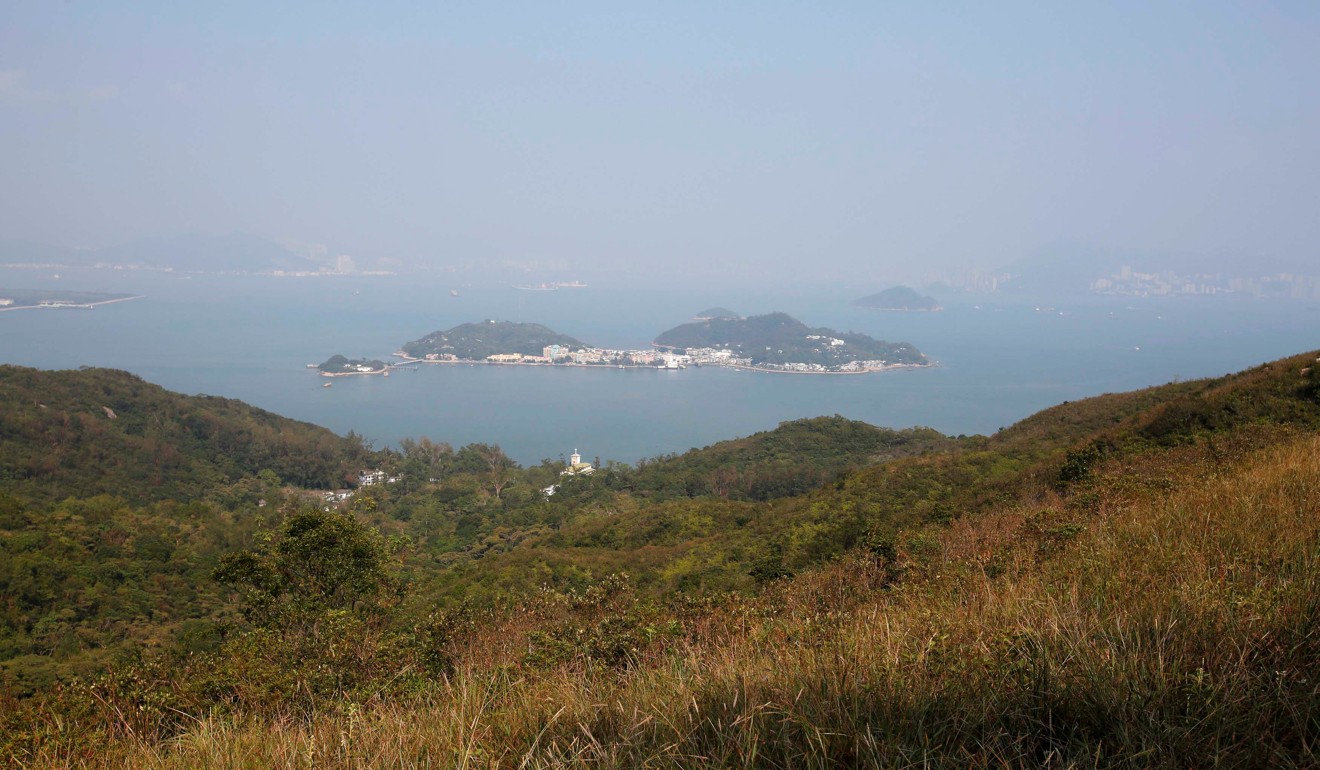 But the Post has found that the committee chairman and three non-official members have links to private developers or own farmland through companies.
Lam said to address public concern, the government could "think about appointing fewer professionals and more representatives" of society to the body.
Meanwhile, police said they arrested two men after a scuffle as former lawmaker Edward Yiu Chung-yim gave a speech at a post-march rally at about 7.30pm. The incident occurred when a group of about 10 people tried to take his microphone. The people, wearing surgical masks, were said to have been denied the chance to give speeches on the stage outside the government headquarters.
A man complained of feeling ill after the scuffle and was treated in hospital. Police were investigating.
Additional reporting by Phila Siu and Danny Mok
This article appeared in the South China Morning Post print edition as: Lam defends reclamation plan as thousands protest