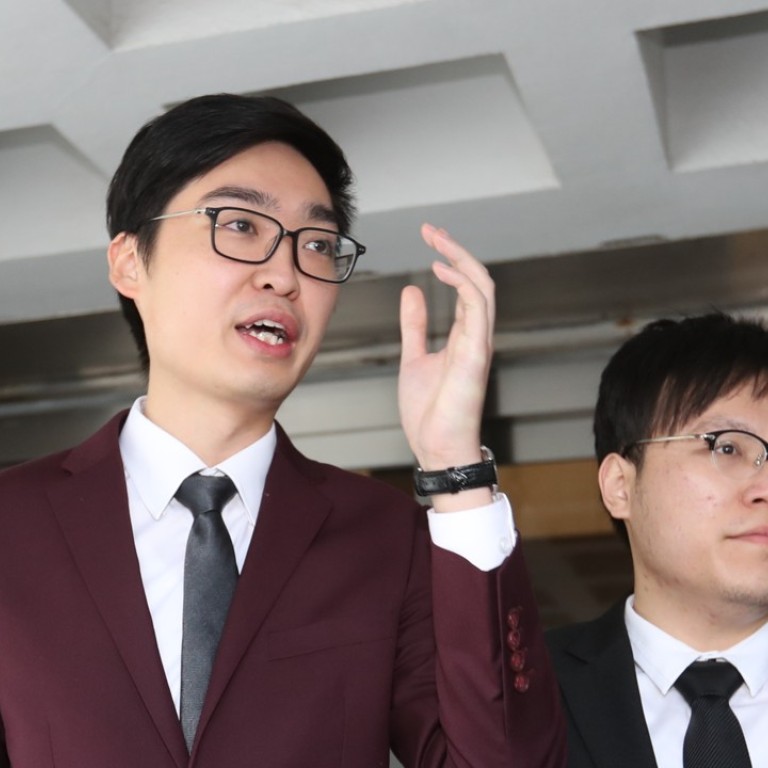 Hong Kong National Party founders lodge separate appeals against ban in effort to avoid further legal action
Pair file separate appeals to city's chief executive ahead of deadline on Wednesday
Their party was banned in September for being a threat to national security
The two founders of the outlawed Hong Kong National Party have lodged separate petitions to city leader Carrie Lam Cheng Yuet-ngor against the unprecedented ban, the Post has learned.
Andy Chan Ho-tin and Chow Ho-fai filed appeals to the chief executive and her Executive Council ahead of their deadline on Wednesday and took care to make clear that each was only speaking for himself, not the party, according to two legal sources.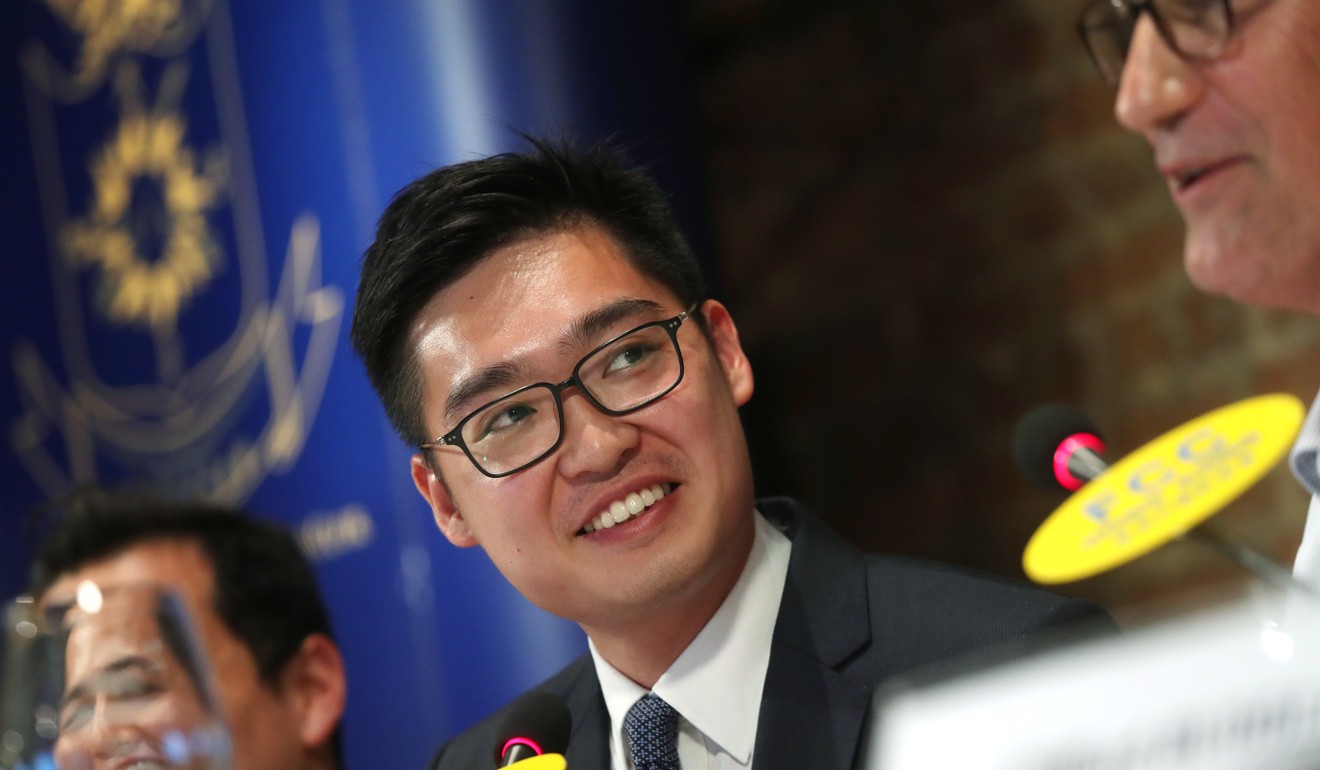 Based on existing procedure, the party had until October 24 to file an appeal to the Exco and Lam could have the final say on whether to uphold or reverse the ban.
It is understood that Chan and Chow filed their appeals separately in order to safeguard themselves and their lawyers from possible legal repercussions.
This is because under the ban, anyone who claims to be a HKNP member, or is found to provide aid to the party in any way, could be fined and jailed for up to two years.
It is not known what might be regarded as "providing aid" to the party, and the two leaders have apparently tried to avoid crossing the line as they filed their appeals.
Chan and Chow's legal team went so far as to state in the submission that they had "no authority to represent the HKNP or other members of the HKNP on this matter".
Earlier, a source told the Post, Chan's lawyers wrote to the Department of Justice seeking an assurance that providing legal assistance to him would not be regarded as providing assistance to the HKNP.
However, the department refused to provide that assurance, arguing that it could not pledge that Chan or his lawyers would not face prosecution in future.
Instead, it told Chan's lawyers that it had "no view" on the question of whether providing legal advice to him could prompt action.
Sources said that in their appeals, Chan and Chow argued that the ban on their party was "unnecessary" and that since it was established in 2016, they had merely been airing "political expressions" and "talking" about independence for Hong Kong.
The authorities have described the party's propaganda and Chan's speech at the Foreign Correspondents' Club in August as "actual action" in advancing the city's independence.
Chan and Chow have maintained that all party activities were carried out in a peaceful, non-violent and lawful manner, and the party was entitled to participate in public affairs without discrimination.

Citing a European Court of Human Rights case, one of their appeals argued that "the mere fact that a political party calls for autonomy or even requests secession of part of the country's territory is not a sufficient basis to justify its dissolution on national security grounds".
Chan confirmed to reporters on Wednesday evening that he had filed his appeal. He said Lam and eight other Exco members who had publicly commented on the matter should refrain from handling the appeal because they had already made up their minds that the ban was necessary.
Separately, Secretary for Constitutional and Mainland Affairs Patrick Nip Tak-kuen dodged a question from lawmaker Tony Tse Wai-chuen who wanted to know if a second political party might be banned.
Nip said in a written reply: "If any act of an organisation is regulated by the laws of Hong Kong, the relevant authorities will deal with it in accordance with the law based on the actual circumstances and evidence."

He added that Article 1 of the
Basic Law
, Hong Kong's mini-constitution, clearly points out Hong Kong is an inalienable part of China, and everyone must abide by the law.
This article appeared in the South China Morning Post print edition as: National Party leaders in separate appeals against ban to avoid more action