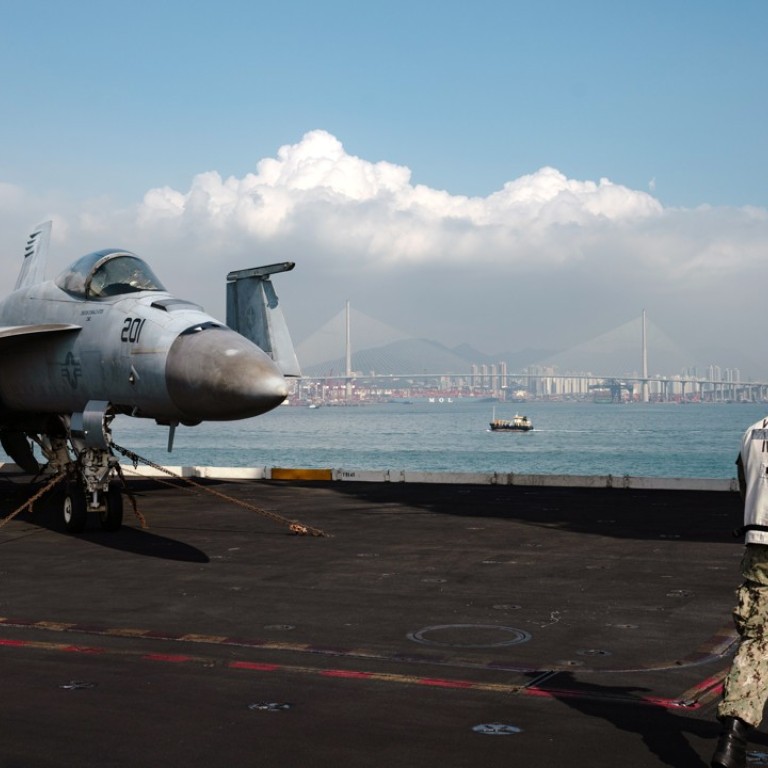 Port visit by USS Ronald Reagan a nod to Hong Kong's special status – and a reminder that if US-China relations sour, city can take nothing for granted
Hong Kong is in an awkward position sandwiched between the two major powers as they clash over trade and strategic interests
Washington also needs to appreciate many unique features of city
Two days after sailing into Hong Kong waters, the USS Ronald Reagan threw a warm party on Friday night.
On board the nuclear-powered supercarrier, smiling US Navy officers welcomed and mingled with their counterparts from the People's Liberation Army's Hong Kong garrison. Civilian guests included diplomats based in the city and representatives from local business, political and other sectors.
It was a gathering of friendship, and PLA officers could be seen chatting and exchanging souvenirs with representatives from the strike group led by the USS Ronald Reagan.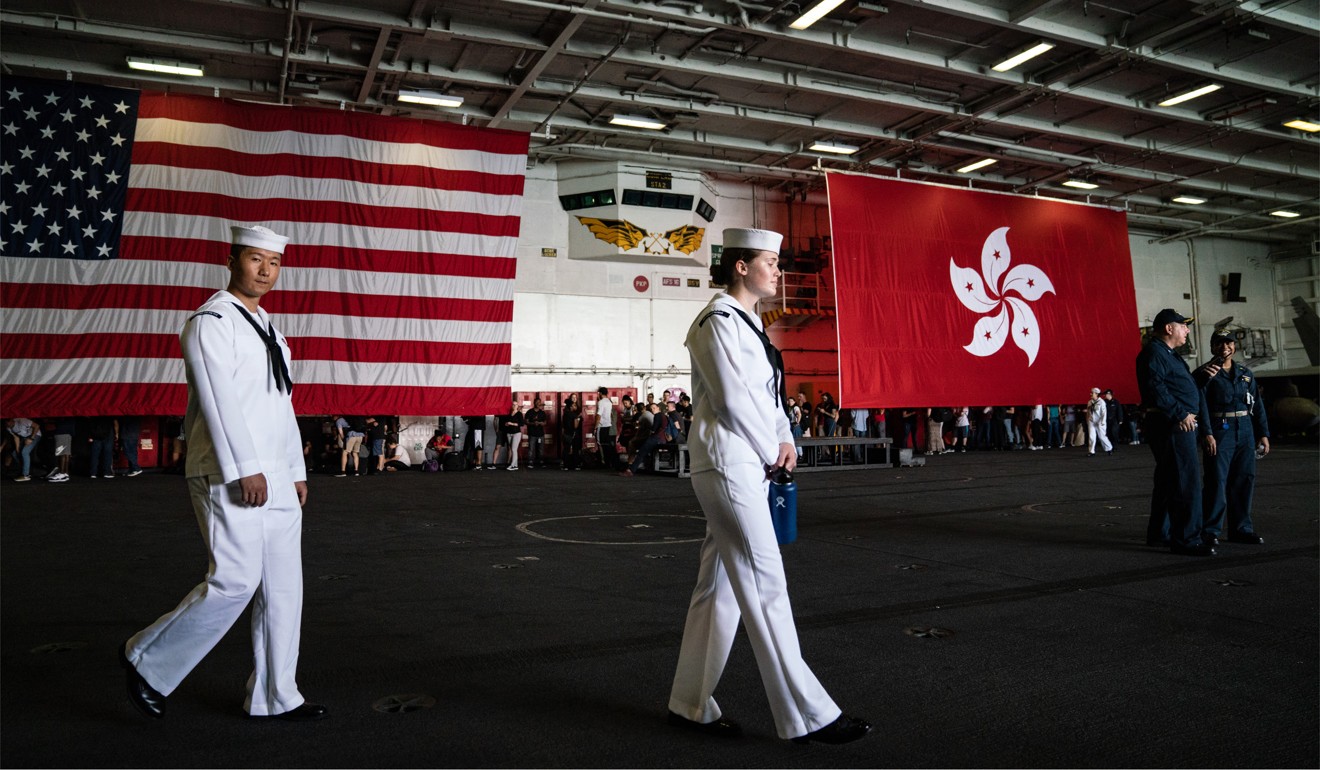 What made an impression in particular was the sight of PLA officers raring to buy mementos from the supercarrier such as T-shirts, mugs, baseball caps and pins at a small souvenir stand on board. Their enthusiasm was contagious, and the atmosphere was relaxed and cheerful.
Naturally, the port call approval was seen as a gesture of goodwill from Beijing ahead of the coming summit between President
Xi Jinping
and his American counterpart
Donald Trump
.
However, it was interesting to note that senior Hong Kong government officials were all absent that night.
One could assume it was due to this being a military exchange, with no role for the local government to play, but it could also have been because it was just not the proper timing yet for them to show up. In contrast, senior local officials all turned out last year to welcome the
Liaoning
when China's first aircraft carrier visited Hong Kong.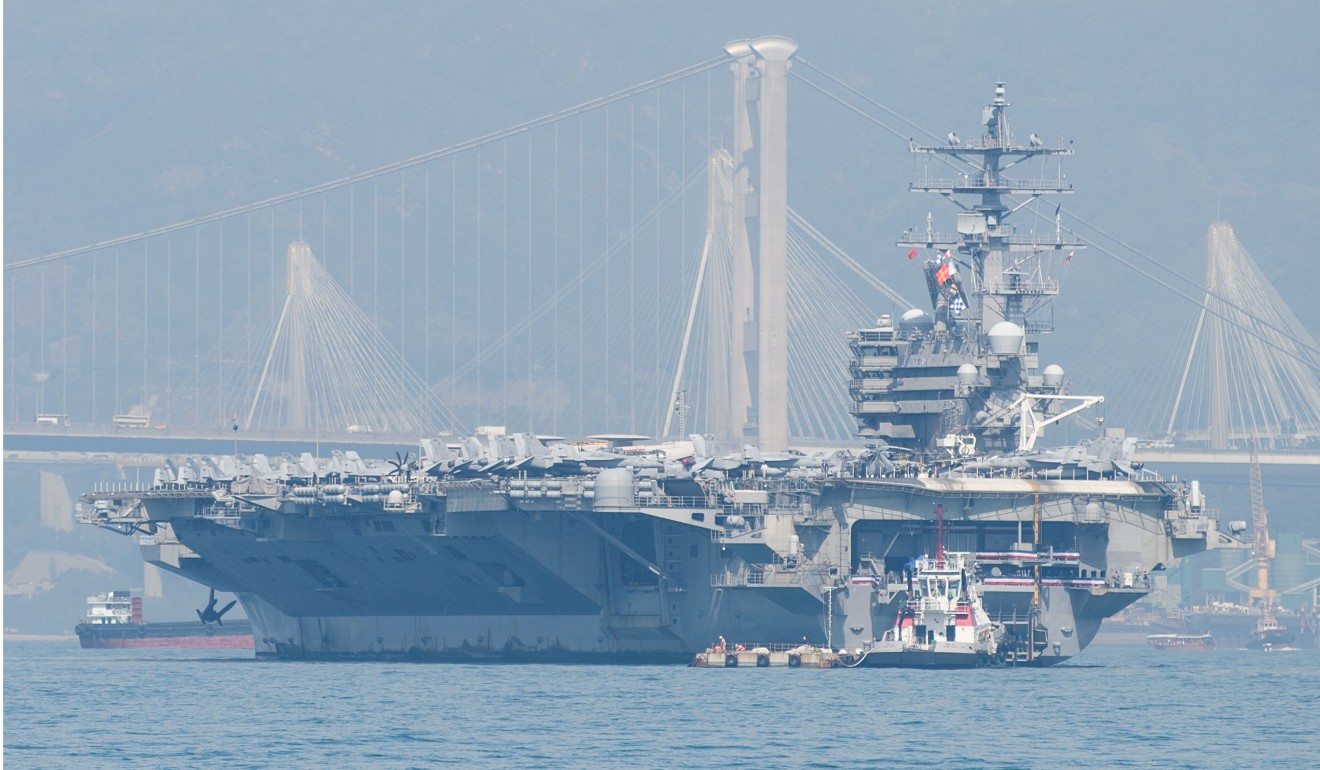 The situation was telling as it underlined Hong Kong's awkward position, sandwiched between the two major powers as they clash over trade and strategic interests.
At the same time, the city also serves as a political barometer indicating the warmth or coldness from both Beijing and Washington on this bumpy ride.
Hong Kong has been thrust into the spotlight over its refusal to renew a British journalist's work visa after he chaired a controversial talk at the Foreign Correspondents' Club by a local independence advocate, despite strong objections from both the local and central governments. He was later denied entry to the city
even as a tourist
.
US and major Western countries raised serious concerns over his treatment, prompting debate among some politicians in Washington and locally on whether it was time to review the city's post-1997 special trade status guaranteed by the US under its Hong Kong Policy Act. That prompted the local government to spread the word that the "one country, two systems" policy would remain intact, regardless.
It also explained why the pro-establishment Liberal Party last week withdrew its motion on Hong Kong's constitutional obligation to legislate a controversial national security law, shifting the debate to the impact of the US-China trade war. That was apparently to prevent further concerns about the city's many freedoms being limited.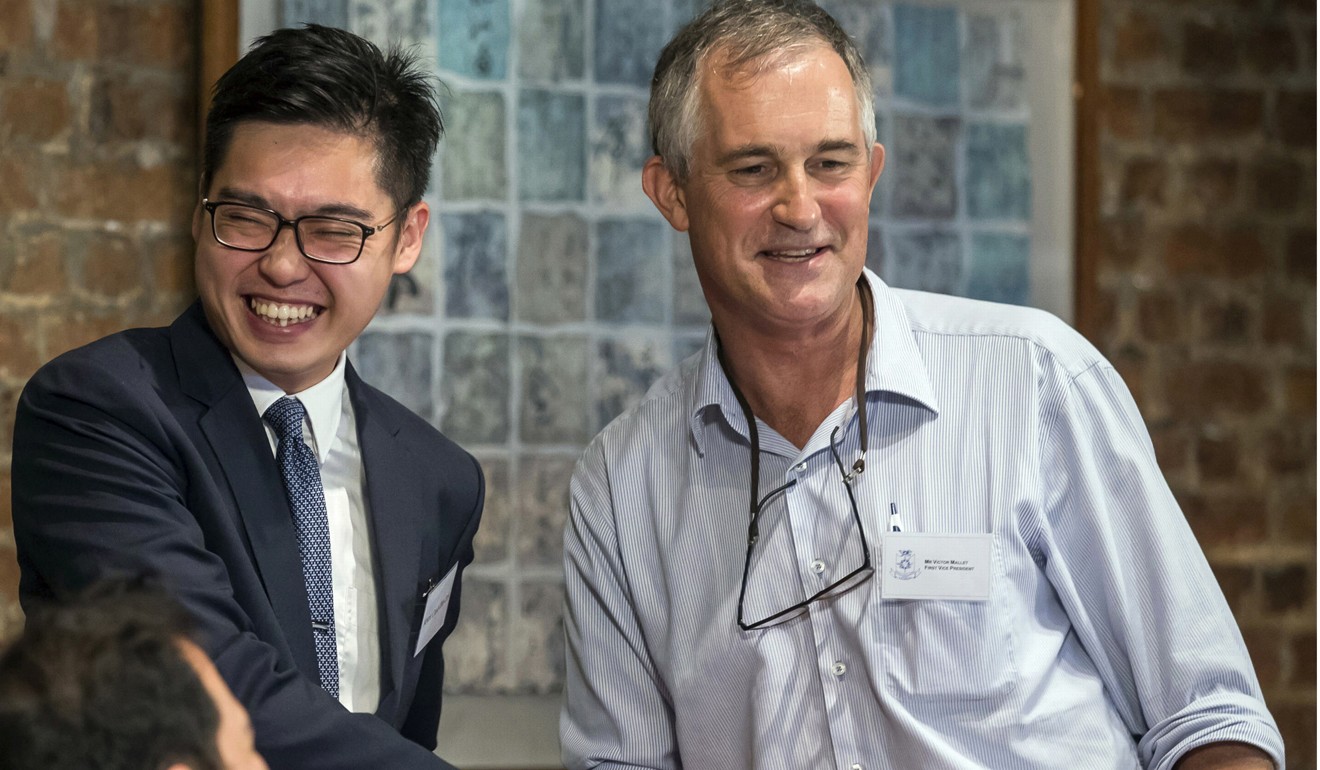 It was against such a politically charged backdrop that the USS Ronald Reagan dropped anchor here, in a clear nod to Hong Kong's special status. There was no shortage of port cities in mainland China for the US Navy to visit, but as the country's most international and vibrant metropolis, Hong Kong was best suited for the battle group's Thanksgiving break.
When the nest is overturned, no egg can stay unbroken, the old Chinese saying goes. So, when US-China relations sour, nothing can be taken for granted regarding Hong Kong.
However, the many unique features of this city, along with its lengthy history of friendship with the US – including political, economical, cultural and other aspects – is also something that Washington needs to appreciate.
This article appeared in the South China Morning Post print edition as: Port visit a nod to city's status, but take nothing for granted