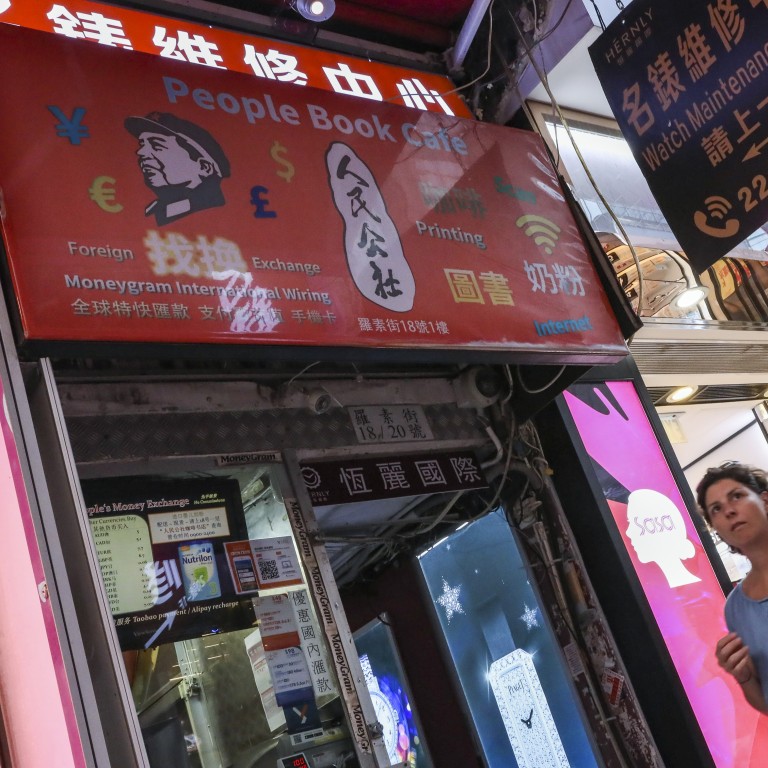 Three years on from Causeway Bay booksellers' disappearances, mainland Chinese traders of banned books say the business is like selling 'cocaine at the price of cabbage'
Booksellers continue to sell books banned on mainland but have taken the precaution of shrinking their clientele and balancing their stock with less risky titles
They acknowledge the chill caused by the disappearance of the Hong Kong booksellers but also say recession on the mainland has caused visitors to drop
Three years to the week after a bookstore in Hong Kong suddenly closed when its main owners disappeared in China, mainland traders T and H are hanging on to the banned books trade, risking their freedom despite a shrinking market.
"The demand is still there," said T, who asked to remain anonymous given the sensitivity of his business of ferrying books not on sale in China and reselling them to buyers there.
"But the risk and the return are so out of proportion that an insider's joke is we are selling goods deemed as dangerous as cocaine for the price of cabbage."
In the city, the local publishing industry players say they still feel the chilling effect of the banned booksellers episode. The supply of manuscripts on political gossip has largely dried up and independent bookstores find it harder to maintain their commercial foothold with fewer mainland buyers keen on their wares.
T decided on his own risk strategy, cutting his customer base to only loyal and trusted buyers, reducing the amount of books he brings in and even setting up his own rating system to assess the risk of each book.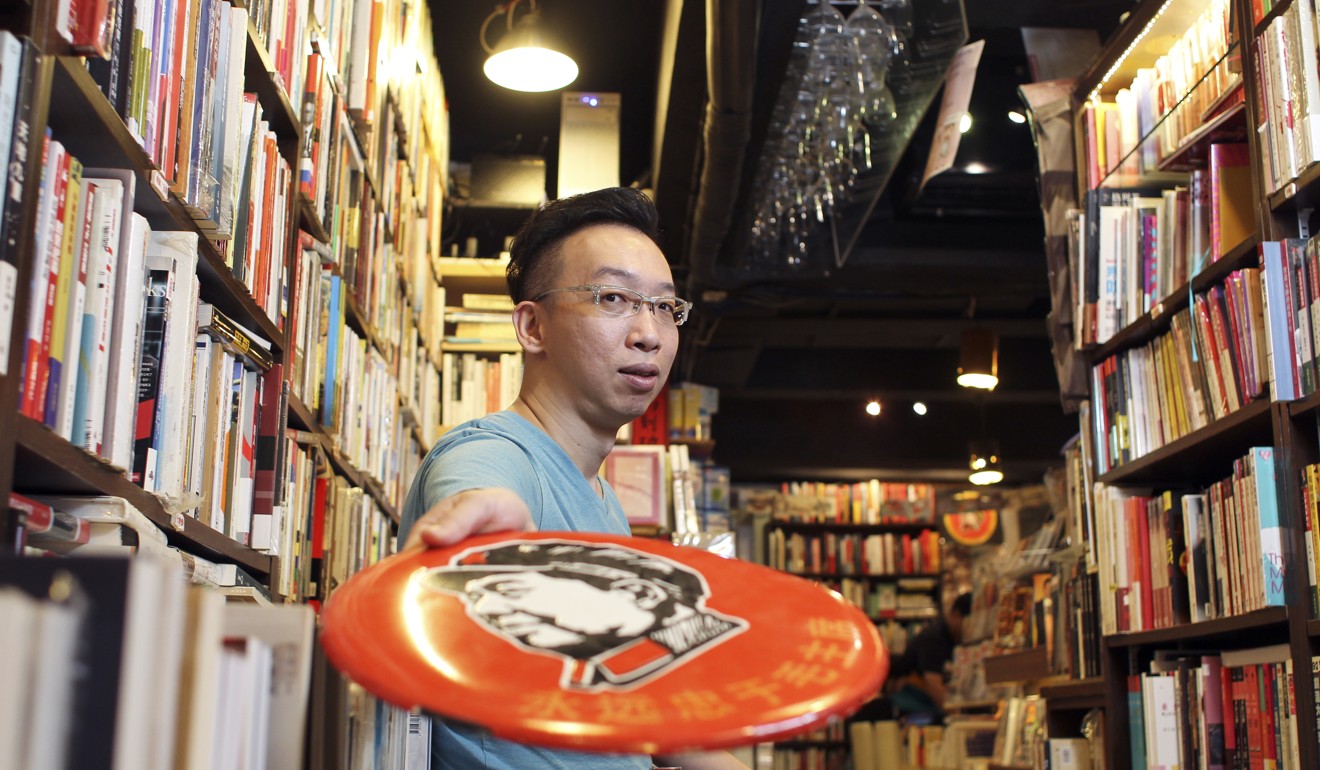 Almost to a man, they blame their predicament on the Causeway Bay booksellers debacle, the full details of which remain hazy to this day. Between October and December in 2015, five associates of the Causeway Bay Books and Mighty Current Publishing house vanished, one after another, from Thailand, Hong Kong and the mainland. Their unexplained disappearance sparked fears that they had been taken away by Chinese agents because of the salacious gossipy books about the Chinese leadership that their company published.
All five later reappeared in custody on the mainland and were investigated for their "illegal business" of delivering about 4,000 banned books from Hong Kong to 380 customers across the border since October 2014.
Gui Minhai, 54, owner of the bookstore and the publishing house, was released last October but arrested again over allegations of leaking state secrets abroad in January in Beijing.
Lam Wing-kee, 63, founder of the bookstore, has been wanted by the mainland authorities since he returned to Hong Kong in June 2016. Lam tried to reopen the shop in Taipei earlier this year but he abandoned the plan after a major funder pulled out amid alleged political pressure.
Former Causeway Bay Books bookseller Lam Wing-kee, photographed in Causeway Bay. Photo: Edmond So
The other three associates, Lee Po, Cheung Chi-ping and Lui Por have studiously avoided the spotlight since they were released in March 2016.
In the aftermath, other booksellers across the border were also caught in the dragnet, some ending up in jail while many more were summoned and questioned by local police officials, as authorities continued to clamp down on the industry.
T, who had been in the business for less than a year, was called up last summer.
The trader said he was summoned to the resident committee's office in his neighbourhood on the mainland by a staffer there but was questioned for a few hours by two officials who never showed their working IDs.
"They made it very clear that if I refused to give them my client list, they could continue to ground me or take me to a police station for further interrogation," T recalled.
"I was scared," T said. He gave them more than a dozen names.
Although T has around 600 customers and some books – in particular, serious studies of China's contemporary history, the Chinese Communist Party and the country's elite politics – could bring him a tidy profit of 100 to 200 per cent, he now takes along no more than 10 "sensitive books" to sell every time he returns to the mainland.
T has also devised his own system to rate the risk of a book to determine how many copies he should bring along and how much he should charge for them.
"Books that have got people detained or imprisoned [on the mainland] are rated as Class One," he said, adding that authors, topics and content are also taken into account.
Some Class One examples are books on political movements on the mainland after the People's Republic was founded in 1949, written by veteran journalist Yang Jisheng and late historian Gao Hua. Books featuring late Nobel Peace Prize laureate Liu Xiaobo and his widow Liu Xia are also among the most risky. Also in the same class are magazines published in Hong Kong involving rumours about China's top leaders.
Class Two books are those published by the Chinese University Press and the Oxford University Press (China).
Mainland author Zhang Yihe, whose father was purged half a century ago by Mao Zedong as the "No 1 Rightist" for developing democratic parties, and Taiwan author Lung Ying-tai, are among those in Class Three, according to T, who is in his early 30s.
But T's peer H, also in his early 30s, thinks a rating system will never overcome the dangers of dealing with an ever-shifting, broad catch-all list of "illegal publications".
According to the publication regulations on the mainland, 10 elements are banned in all published works. These include those that contravene the constitution, jeopardise the country's sovereignty and territorial integrity, threaten national security, and tarnish national pride. In a nutshell, many publications could easily fall foul of the law.
"I know how dangerous this business is," said H, who has been carrying books across the border for five years. "I could be detained any time, without any warning."
H stopped selling books from Hong Kong to other mainland resellers after the Causeway Bay Books episode.
"That put the fear in me. It looked like Hong Kong was no longer safe because mainland agents can simply snatch a person from the city," H said.
"A lesson is that, once the authorities get hold of one person, everyone else along the line will be implicated … so now I only sell books directly to readers."
And H reduced his own client base to 10 from between 100 and 200 previously.
"I know all of the 10 people well and I am sure they won't inform on me," H said.
During his peak years of 2013 and 2014, H made weekly trips to Hong Kong and earned a monthly profit of between 10,000 yuan and 15,000 yuan (HK$11,278 and HK$16,918) by reselling around 50 books.
"Books on Chinese politics have been reduced from about half of the total I sell to around 20 per cent," H said. "And the monthly profit has dropped by 50 per cent."
The book publishing scene has been reined in, he said.
"In the past three years, the themes of the Hong Kong Book Fair have been wuxia, tourism and romance, which has barely anything to do with social issues," H said. Wuxia is a genre featuring martial arts heroes. "The authors invited to give talks on the fair were less outspoken … the talks seldom touched on problems in Hong Kong either."
H recalled that during a lecture by mainland author Yefu during the 2018 Book Fair in July, when Liu Xia was mentioned, the author responded that all he could say was best wishes to the widow.
Out on the streets, T and H cannot always find the books they want.
Book distribution in Hong Kong is largely controlled by the Joint Publishing Group, which is owned by the central government's liaison office in the city.
The group, as the biggest player in Hong Kong's publishing market, operates 55 bookstores across the city, accounting for about one third of the total in town.
"If the group does not buy a certain book from the publisher, it means the book will have little chance of reaching the general reader," H said.
Fu Cha, founder of the Gusa Publishing in Taiwan, said the group imported only 50 copies of one of their recent publications on the history of the Qing dynasty and its implications for China's diplomacy.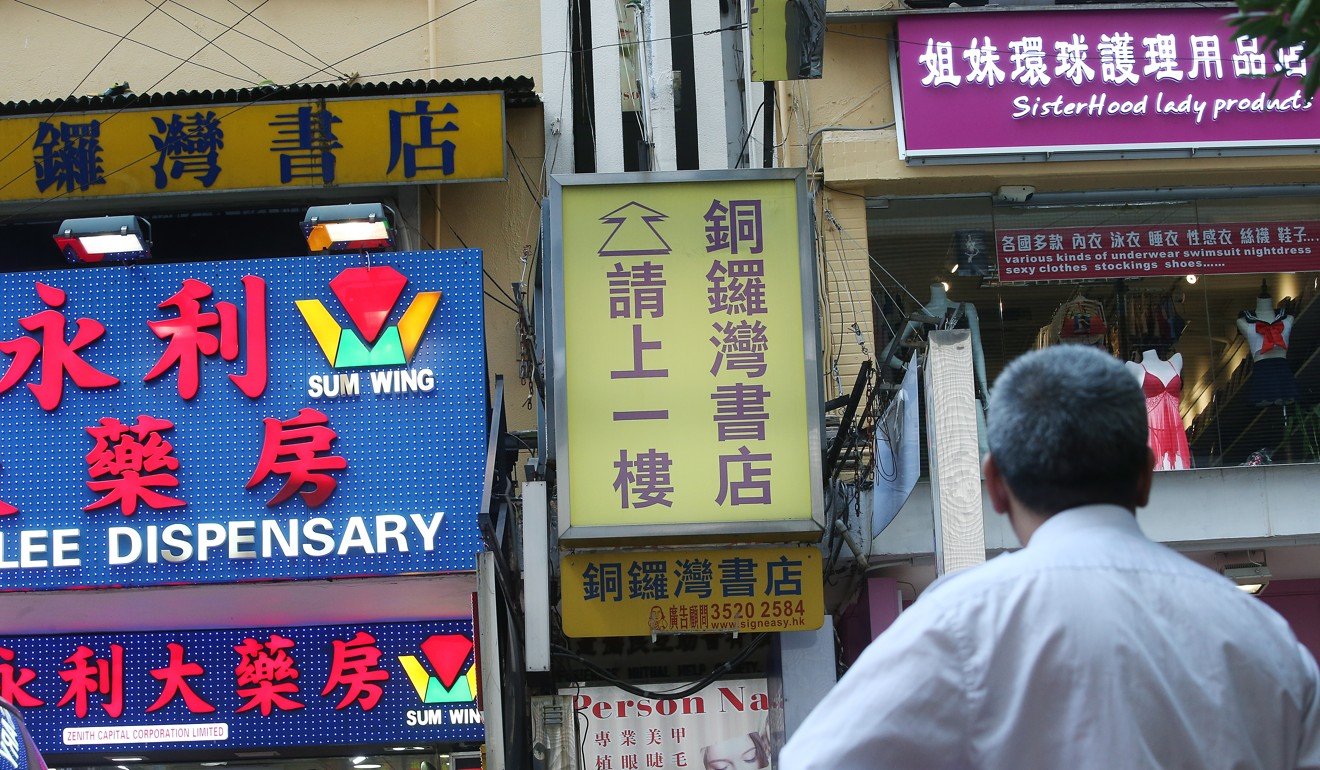 "Usually the first batch will have about 150 copies, and Eslite bought so many from us that the book even made it onto their bestseller list," Fu Cha said. Eslite is a Taiwanese-owned chain.
"But the purchase agent told me that the distributor dared not buy too many."
Independent bookstores meanwhile are struggling. Revenues have shrunk to half as mainland readers stay away and publishers produce fewer titles.
In September, one of them, People Book Cafe announced it was closing down.
"We suspended business one year ago, and officially shut after our lease expired in August," said Paul Tang Tsz-keung, 44, who founded the cafe 16 years ago on the first floor of a commercial building in Causeway Bay.
"We had been losing money for quite some time before we suspended service," Tang told the Post.
"The customers seemed to be worried about getting caught and they were buying fewer books, while the publishers were also feeling the pressure and producing fewer. Then the situation continued to spiral so that [mainland] customers found fewer books they wanted to purchase."
In its prime, the 350 sq ft shop was a treasure trove for mainland shoppers, 20 to 30 of whom would visit daily. Monthly revenues were more than HK$500,000.
But in its last days, the shop had only about 10 mainland visitors a day, and it was taking in only around HK$200,000 a month, according to Tang.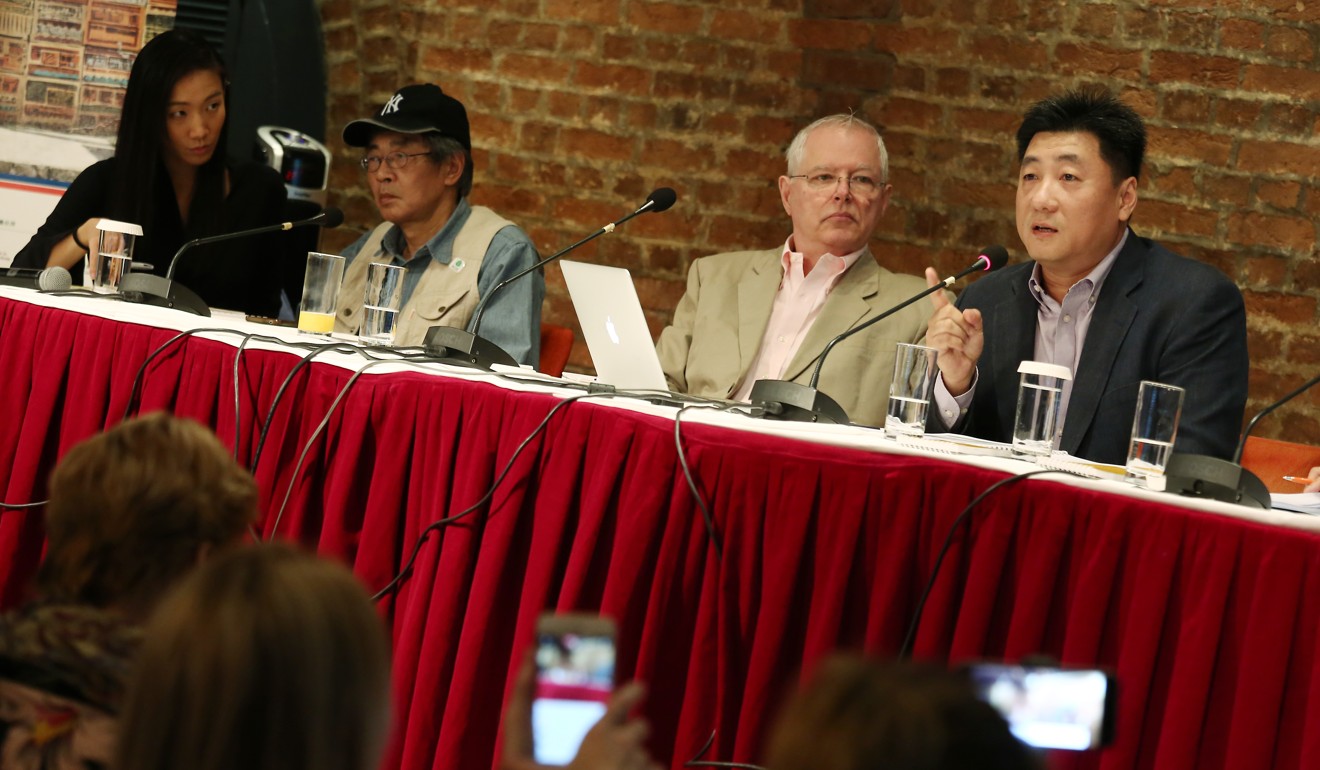 Daniel Lee Dat-ning, co-founder of independent bookstore Hong Kong Reader in Mong Kok, has witnessed a similar pattern.
"Mainland readers were increasingly concerned about the risk of carrying these books across the border," Lee said, adding that almost every mainland customer in his shop would ask if the books they intended to buy would get them into trouble.
"The turning point was the Causeway Bay Books incident," Tang said.
"In the following years, some popular political magazines, such as Cheng Ming and Open Magazine, ceased to publish and some leading publishing houses, such as Mirror Books and Xiafei'er [International Publishing], slowed down in printing new books on Chinese politics and leadership," he said.
But for Lee, the downturn started earlier, when Hong Kong publisher Yiu Man-tin was arrested in Shenzhen in 2013 and sentenced to 10 years in prison in 2015.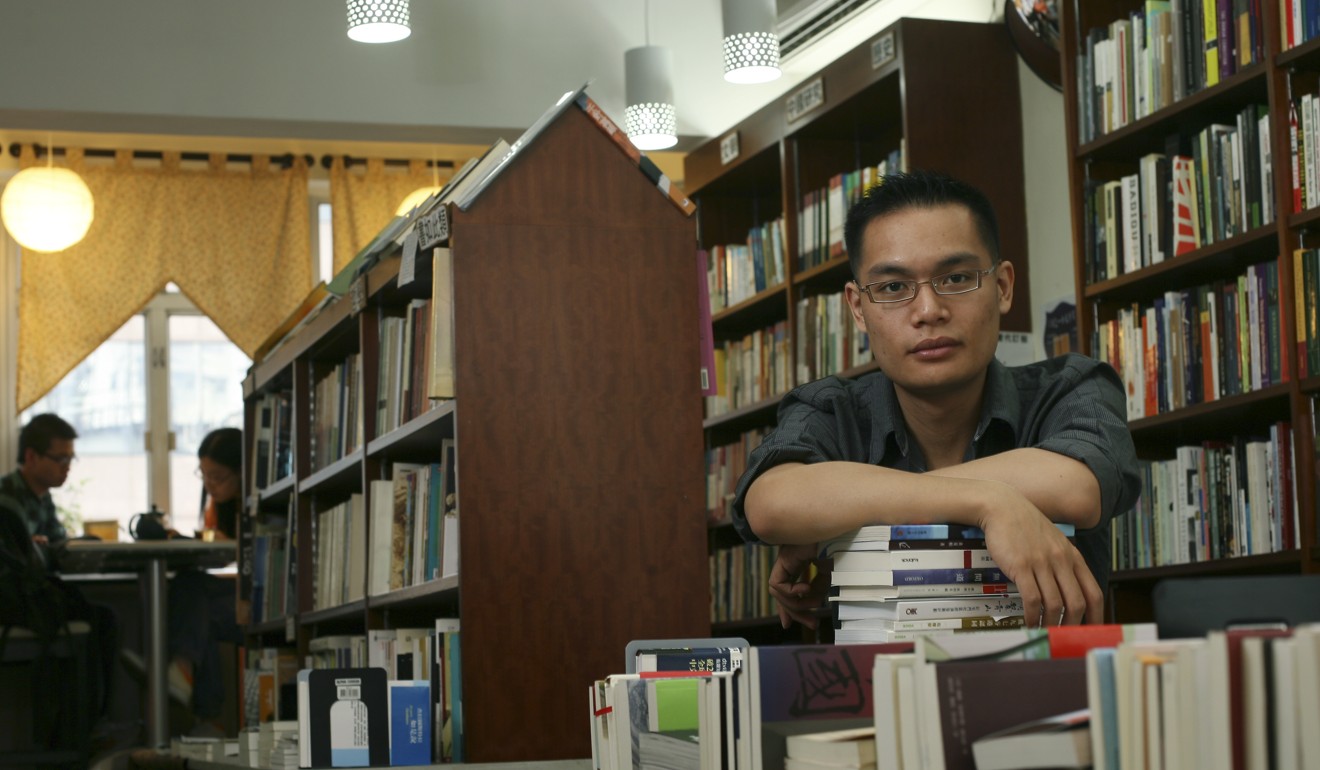 Lau Tat-man, 67, founder of Xaifei'er and Outpost magazine, agreed that the industry was already in the midst of a shakeout before the Causeway Bay Books incident.
According to Lau, around 2013 and 2014, there were about 22 Chinese politics magazines available on the newspaper stalls across Hong Kong, displaying a mix of source-based reports, rumours, and gossip. But today, only four or five, including Outpost, remain on news-stands.
"Compared with 2012, sales of our magazine also dropped by half to 15,000 to 16,000 copies a month," Lau said.
Xiafei'er catalogue has seen a larger fall, of up to 80 per cent. "We have been cutting back on publishing so-called banned books since around 2015 because there is no longer a market," Lau said.
"It's true about the industry fears," Lau said. "But the main reason is the market."
"Mainland visitors are spending less on these books due to an economic slowdown on the mainland, and the keenest readers, mostly civil servants, dared not carry these books across the border due to tightened checks and heavy penalties," he said.
In August, a district official in Chongqing was sacked and one of the "disciplinary offences" listed out by the municipal party committee's discipline watchdog was "purchase and possession of counter-revolutionary magazines".
The former official studied in Hong Kong and obtained a doctoral degree from Polytechnic University in 2003, according to his official résumé.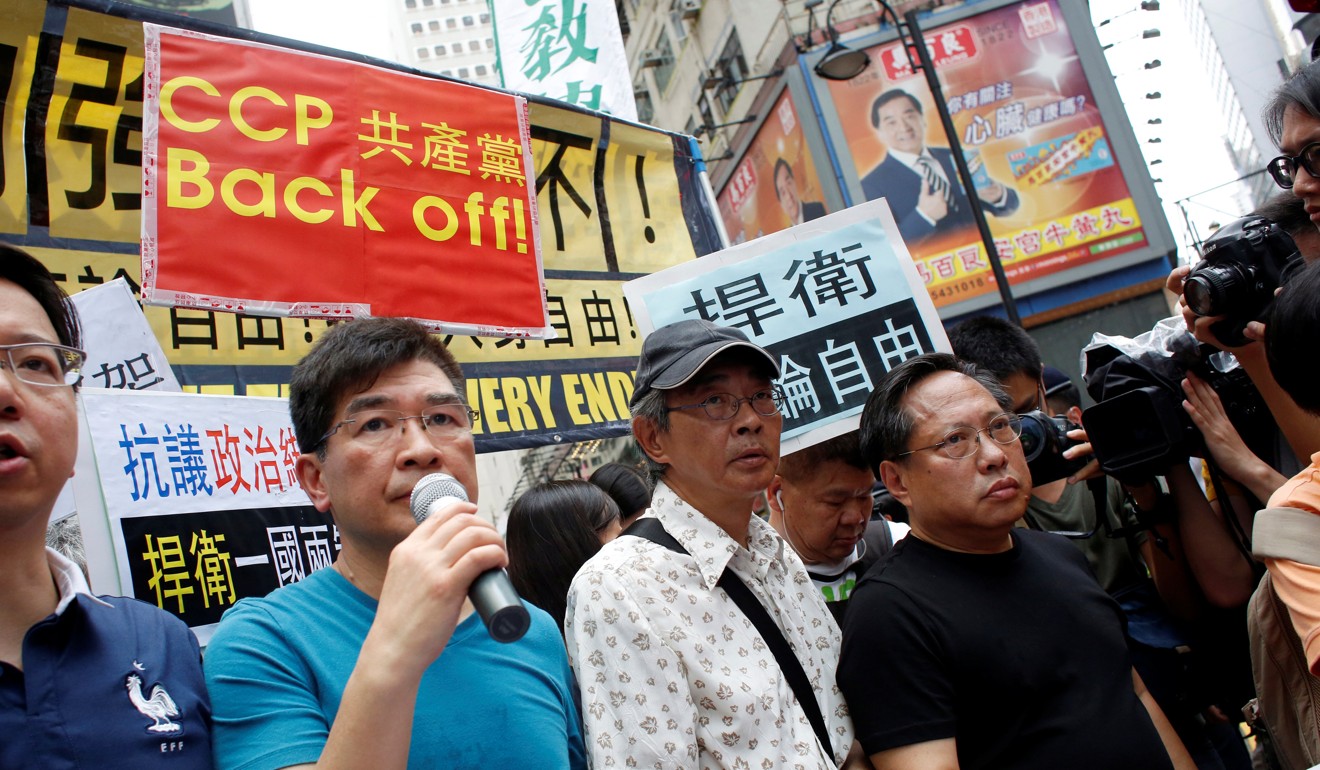 "The Causeway Bay Books incident damaged the credibility of these books," Lau added.
While the market for political gossip has shrunk, publications of serious studies on China led by the Chinese University Press (CUP) continue to thrive.
Angelina Wong Lai-fun, business manager of the CUP, said the company focuses on historical and academic tomes, not just what the market wants.
"Our books are never best sellers but they are lasting sellers because they wouldn't have make it onto our publishing agenda without the approval of two anonymous peer reviewers and an academic panel," she said.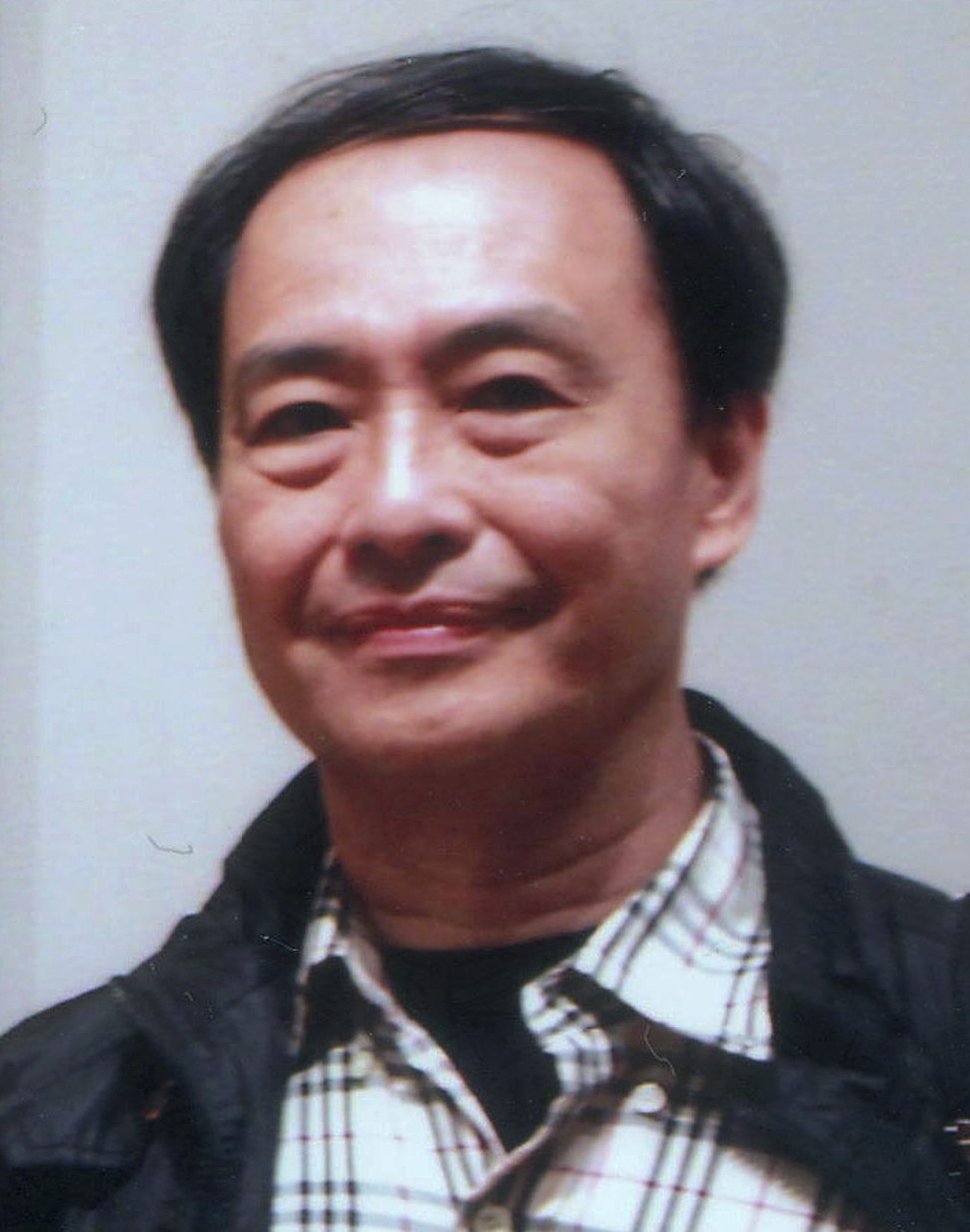 "For example, the Chinese version of The Rise of Modern China by Professor Immanuel Hsu has been selling constantly for some three decades," she added.
Wong said the CUP does not fret too much about sales because it is subsidised by the university as a way to offer academic research to the general public.
According to the university's financial report, the annual income from the CUP has been in steady decline, from a peak of over HK$13.8 million in 2013 to HK$8.9 million last year. Over the same period, the university's expenditure on the CUP fell by almost half from over HK$10 million to HK$5.2 million.
To book traders like T and H, publishing houses like the CUP are the last and best sources of books.
Two books presented by the CUP during this year's Hong Kong Book Fair, a collection of photos taken by Li Zhensheng during the mainland's Cultural Revolution from 1966 to 1976, and a memoir of a university student's exile in the Soviet Union in the 1970s, were eagerly sought after by the traders' clients.
T said: "My ideal is to bring people living behind the high walls [of censorship] some knowledge and insight despite strong pressure from the authorities."
While H believed: "One book might change the idea of a person. The more people change, the more likely the society will change."
But both are planning to leave the mainland once they earn enough from the business. T has been diversifying his catalogue by reselling cultural products from Hong Kong and Taiwan while H has been bringing across the border more books unrelated to politics.
"I feel worried, scared and confused," H said.
"What I have been doing is nothing but normal in a normal society. I want my country to be better but I think it's getting worse, including Hong Kong, as freedoms are being encroached."
H hopes to settle in Taiwan – not Hong Kong because he thinks it will be just another Chinese city soon enough – and has enrolled in a five-year undergraduate programme in a community college on the mainland.
"Hopefully I won't get caught before I graduate in three years," H said. And even if he were, he said defiantly, "what I have done won't become something wrong because of the verdict."