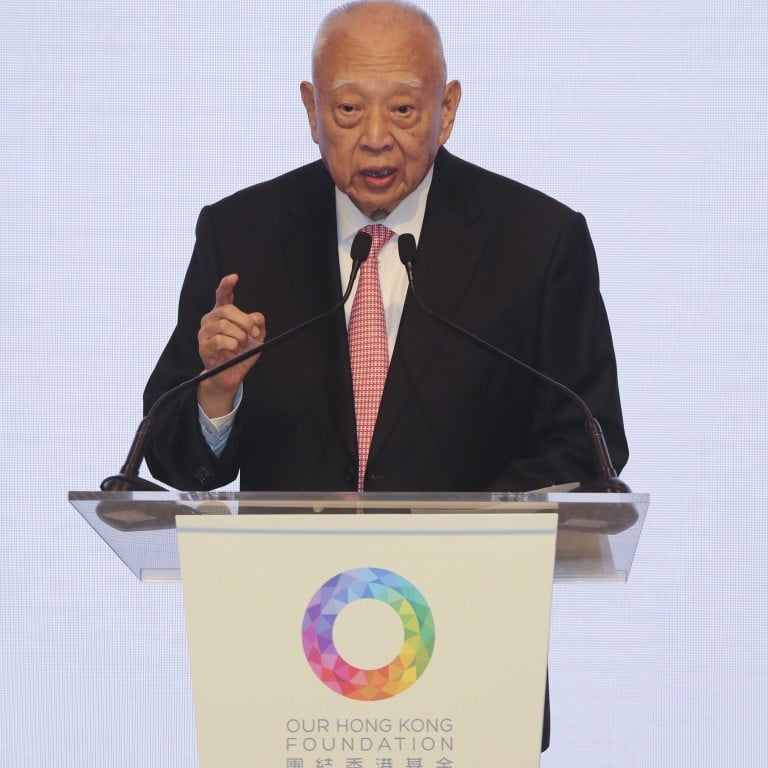 Hong Kong think tanks climb rankings – five make region's top 100 in list by University of Pennsylvania
Our Hong Kong Foundation, the Lion Rock Institute and Civic Exchange all move up in 2018 Global Go To Think Tank Index
Three Hong Kong think tanks have climbed up the rankings on the latest list of the top 100 in the region compiled by a US university.
Our Hong Kong Foundation, the Lion Rock Institute and Civic Exchange all made strides in the 2018 Global Go To Think Tank Index by the University of Pennsylvania.
The study, released on Thursday, rated more than 8,000 think tanks worldwide in 54 categories. It has been carried out annually since 2006.
Five Hong Kong think tanks made the region's top 100 this year against competition from mainland China, India, Japan and South Korea.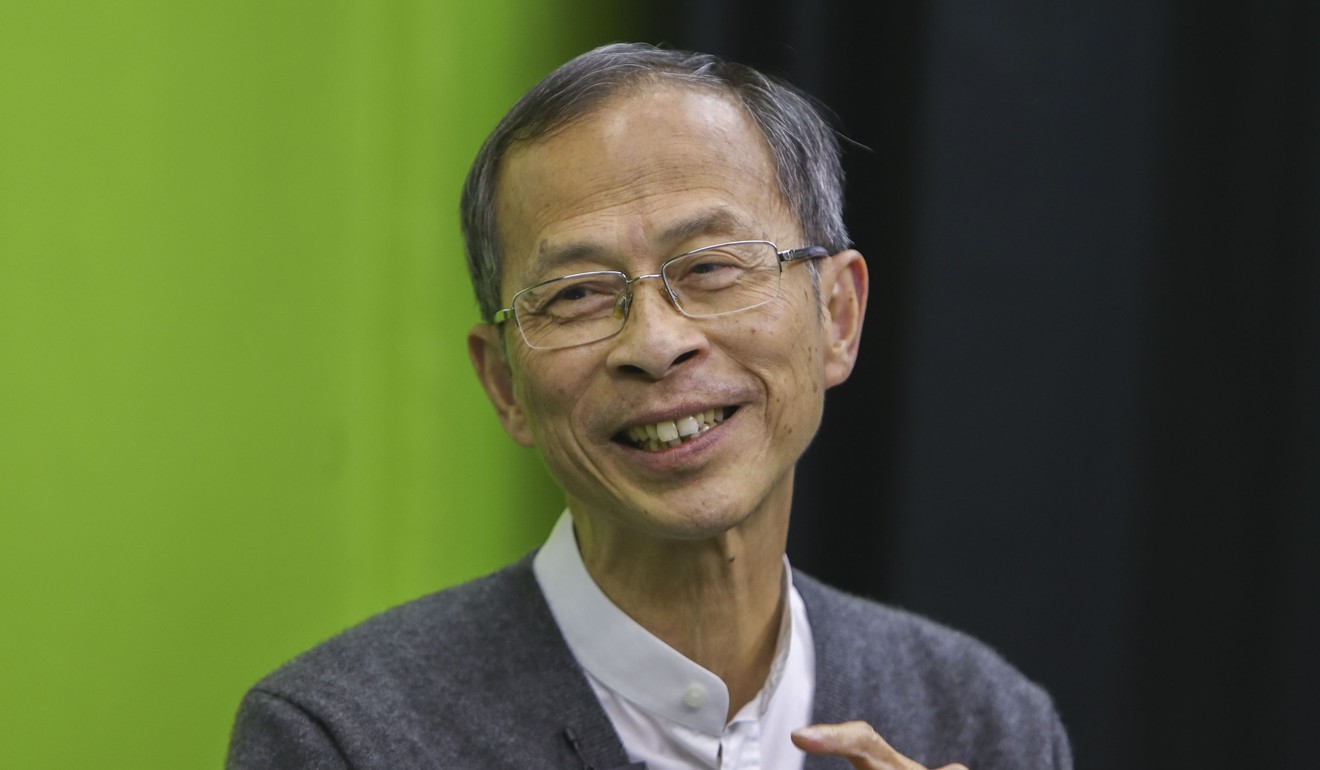 Our Hong Kong Foundation, founded in late 2014 by former city leader Tung Chee-hwa, placed 41st, an improvement on 53rd a year ago and 60th in 2016.
The Lion Rock Institute, a free-market think tank, ranked 54th, up from 60th a year ago, while Civic Exchange hit 64th after claiming the 71st spot in 2017.
But the Hong Kong Policy Research Institute, at which former Legislative Council president Jasper Tsang Yok-sing is a vice-chairman, dropped to 84th place from 77th in 2017. The ranking of the Hong Kong Centre for Economic Research, part of the University of Hong Kong, also fell, from 84th in 2017 to 92nd in 2018.
Stephen Wong Yuen-shan, deputy executive director at Our Hong Kong Foundation, said developing think tanks in the city remained challenging, especially with the popularity of social media.
"In the last four years, we have rolled out more than 20 policy study reports ... but our road ahead is still long and full of challenges," he said.
"It's hard to promote holistic, in-depth and evidence-based long-term policy recommendations nowadays ... I hope the government, political parties, academics, experts, businesspeople and professionals can join us in studying and pushing for changes so that Hong Kong gets better."
Civic Exchange chairman Evan Auyang said: "In today's political environment, it is essential for think tanks like Civic Exchange to continue providing evidence-based research to inform fact-based policymaking to benefit society at large."
Auyang said engaging policymakers and funding were the main challenges. The think tank would focus on studying Hong Kong's water management policy and adaptation to climate risks this year, he added.
Laurence Pak Chung-kei, director of operations at the Lion Rock Institute, said he hoped the Hong Kong government would be more receptive to the proposals coming out of local think tanks.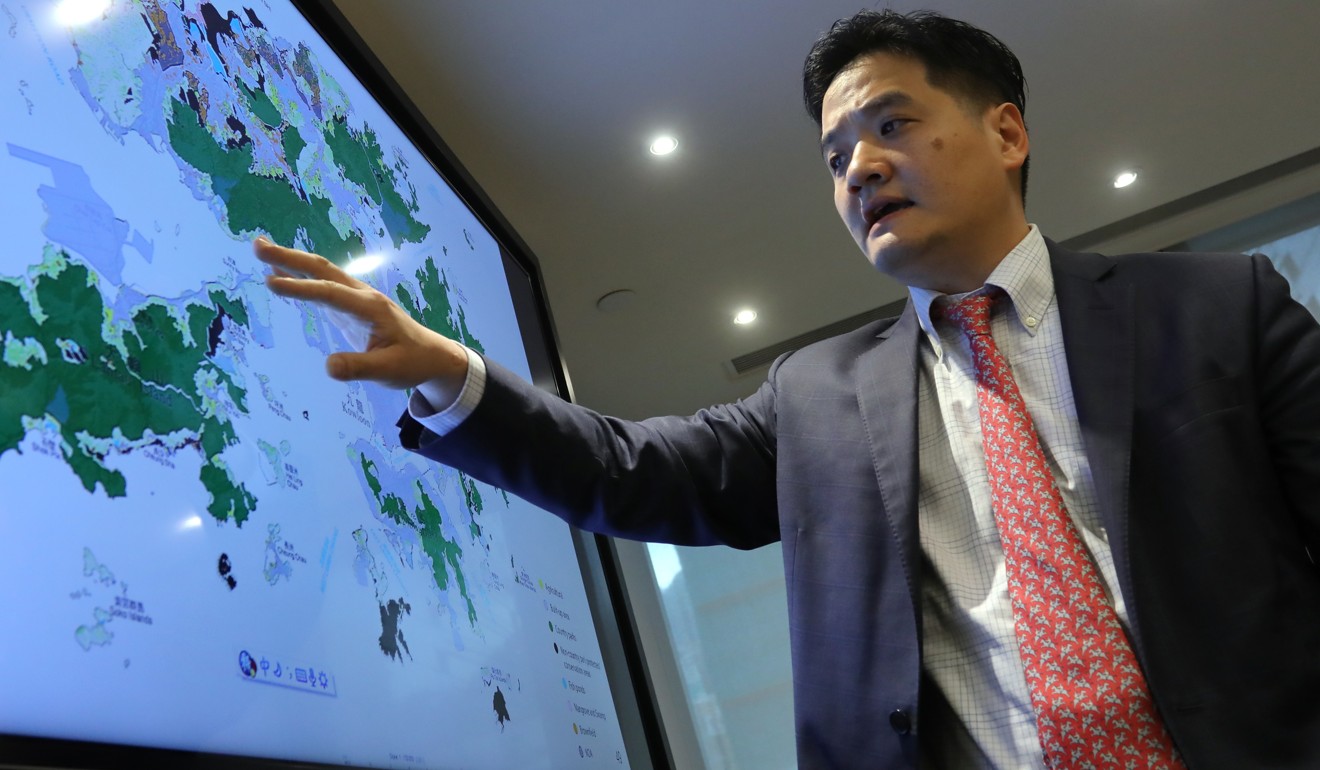 "A lot of things the government has been involved in have not worked well," he said. "We need competition and policy improvements to make things work."
The top think tank from East Asia and India was the Korea Development Institute, while the China Institutes of Contemporary International Relations came fifth and was the No 1 Chinese organisation on the list.
Our Hong Kong Foundation and Civic Exchange were the only Hong Kong institutions to make the global rankings, which were topped by the Washington-based Brookings Institution. The foundation took the 131st spot – up from 173rd in 2017.
Human Rights Watch in Britain came first on a list of think tanks with the best advocacy campaigns. Our Hong Kong Foundation and Civic Exchange ranked 79th and 82nd in this regard, respectively.
In October Civic Exchange recommended the government look more creatively at how to improve the designs of open spaces in the city, after a survey the organisation carried out found Hongkongers living closer to parks suffered less anxiety.
Some 12,800 policymakers, journalists and other experts were asked by the University of Pennsylvania to nominate and rate 8,100 think tanks from around the world. The criteria included quality of publications and their ability to bridge the gap between policymakers and the public.
This article appeared in the South China Morning Post print edition as: Three HK think tanks climb the rankings