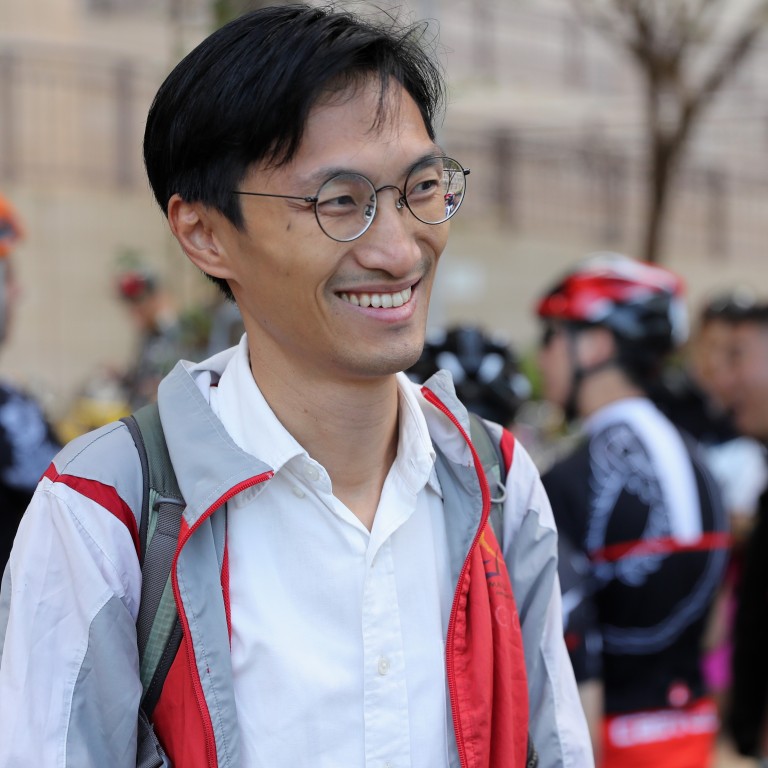 Lawmaker Eddie Chu launches legal challenge to his disqualification from rural representative election
Chu was barred from running for village leader in December because he 'implicitly' supported self-determination for Hong Kong
Challenging validity of election result, lawmaker said his exclusion was unconstitutional
Lawmaker Eddie Chu Hoi-dick on Friday launched a legal challenge against his disqualification from a rural representative election and argued electoral officials were not entitled to vet his political stance.
Chu's petition against returning officer Enoch Yuen Ka-lok, who oversaw the election for the post of village head at Yuen Kong Sun Tsuen in Yuen Long, and elected candidate Yeung Kam-lun, marked the pro-democracy camp's fourth such challenge against disqualification from running in elections at various levels.
Speaking outside the High Court, Chu said it was vital the case was promptly resolved, as it might have implications for candidates in future elections, such as those for the district council later this year.
"People [who want to stand]... may feel a dark cloud hanging over them," Chu said.
He also said he should not have had to waste his time challenging the ruling in court, as the government should not have imposed political scrutiny on him in the first place.
Chu was the first candidate ever to be banned from running in a rural representative election on account of political stance. The returning officer argued Chu "implicitly" maintained support for Hong Kong's self-determination since 2016 and rejected the argument that Chu's swearing-in as a lawmaker in the same year meant Chu should be automatically cleared for running in a separate election.
The High Court will hear Demosisto's Agnes Chow Ting's election petition in June, while ousted lawmaker Lau Siu-lai launched an election petition last week.
The activists in both cases argued they were not given a fair chance to defend themselves before being disqualified in separate Legislative Council by-elections.
But Chu, who was running in a lower-level and typically non-political election, was given the chance to respond to Yuen before his disqualification in December.
In a seven-page application to the High Court to challenge the validity of the election result, Chu argued Yuen's decision was illegal and wrongly made because the electoral official had no power to decide on or inquire after his intention to uphold the Basic Law – the city's mini-constitution – and his allegiance to the Hong Kong Special Administration Region.
He also claimed the disqualification was unconstitutional as it unreasonably restricted his right to election under the Hong Kong Bill of Rights.
Assuming the electoral official did have the power to scrutinise his political stance, Chu said in the court document he was "genuine and truthful" in declaring he would uphold the Basic Law and pledge allegiance to the HKSAR.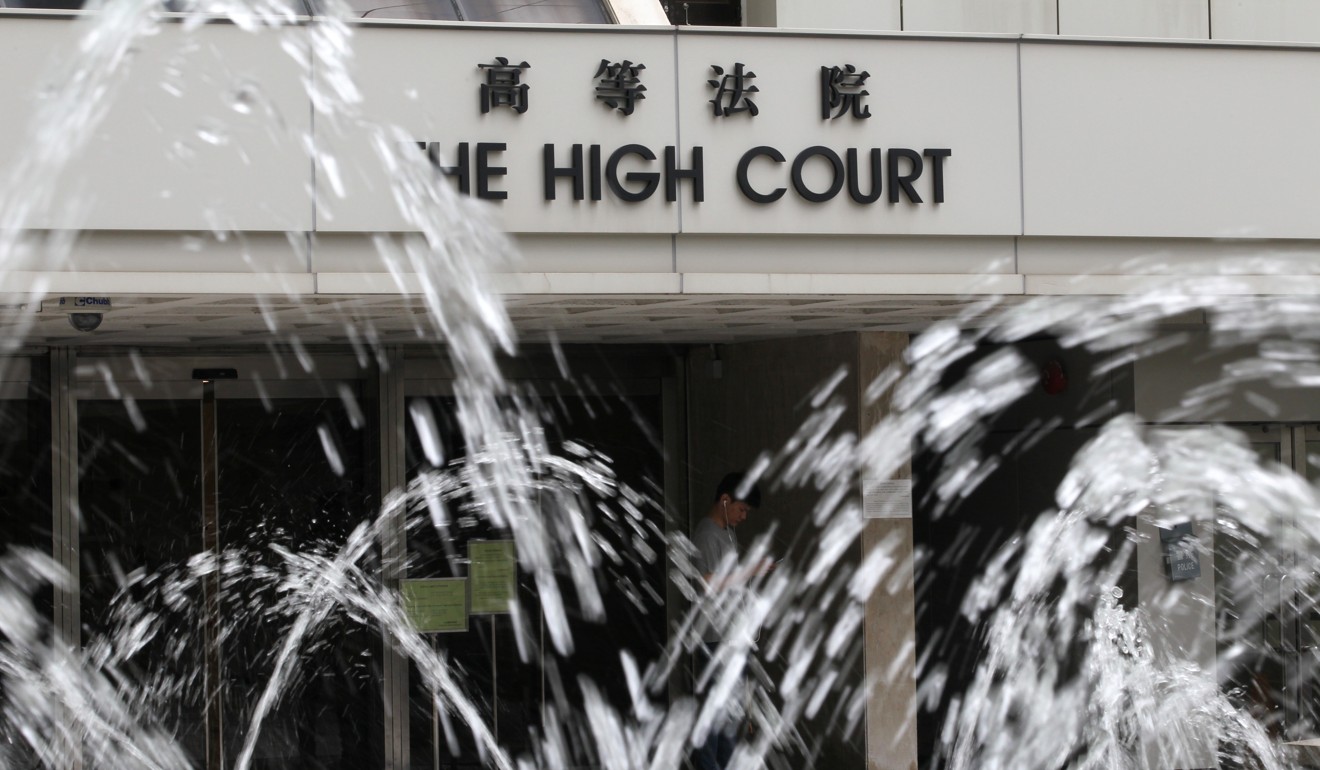 Yuen the returning officer had previously cited Chu's two joint statements with Demosisto and Lau in 2016 to support city's independence as an option for Hongkongers, casting doubt on Chu's intention to uphold the Basic Law, and twice pressed the lawmaker on his political stance.
Although Chu made clear he personally opposed Hong Kong independence, on the question of self-determination, he carefully said the peaceful advocacy for independence was a right guaranteed to the people of Hong Kong.
Yuen argued Chu evaded the question, "implicitly confirming that he supports the view that independence could be an option for Hong Kong people".
Chu argued the returning officer's argument was unfounded.
"There was no cogent, clear and compelling evidence or materials which plainly show objectively that [I] … did not have the requisite intention at the time," Chu wrote.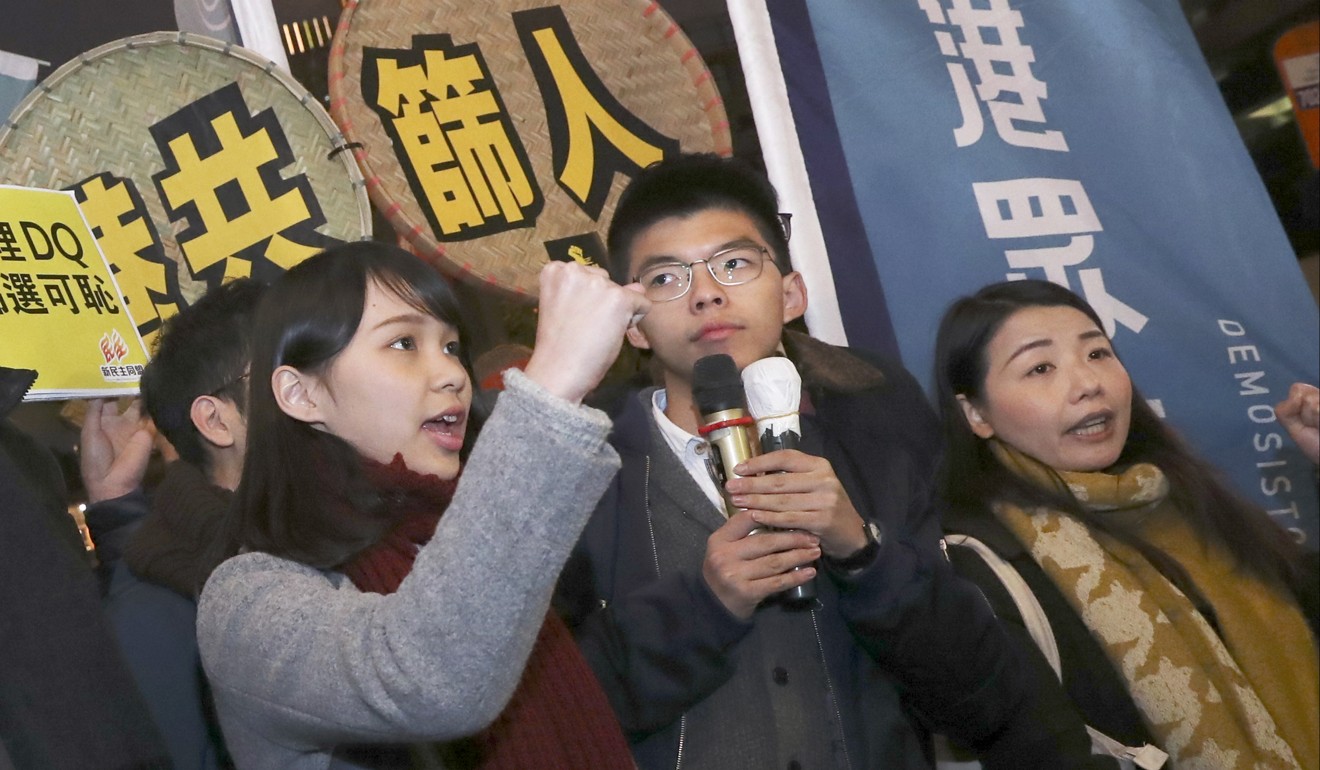 According to Section 24 of the Rural Representative Election Ordinance, candidates are required to declare their allegiance to the HKSAR.
The requirement, written into law in 2003, mirrored similar clauses in rules for Legco and district council elections, but it had never been used to disqualify candidates before Chu's case.
In Legco by-elections in March and November last year, electoral officers relied on a landmark ruling and disqualified Chow and Lau and other activists.
Stephen Fisher, the former deputy home affairs secretary, who led the legislation of the ordinance in 2003, said it was "common sense" that rural representatives had to uphold allegiance as it was a formal election like any other.
But legal scholars
have questioned
that, even if the returning officer had the power to disbar candidates, Chu was disqualified on shaky grounds as his response to Yuen was open to interpretation.
Additional reporting by Chris Lau
This article appeared in the South China Morning Post print edition as: Lawmaker Eddie Chu challenges election ban