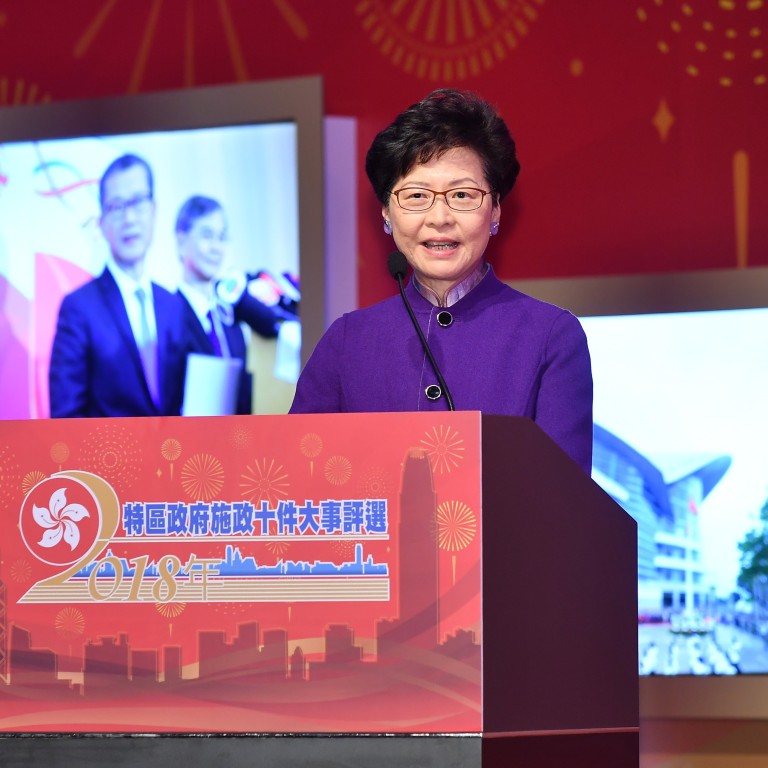 Hong Kong leader Carrie Lam tells critics there's no room for compromise on any threats to city's stability
Implementation of 'one country, two systems' policy is not up for discussion, chief executive warns, as she talks of the tests of her first 19 months in office
Hong Kong leader Carrie Lam Cheng Yuet-ngor has told her critics not to expect any room for compromise when it comes to the city's "one country, two systems" governing formula and threats to long-term stability.
The chief executive also said the 19 months since she took on the top job had seen constant tests to her "political wisdom, patience, forbearance and ability to build community consensus".
Lam shed light on her experience as leader when she addressed guests on Wednesday during a presentation on voters' picks for the 10 most important events of last year.
Three contentious political issues made the list, including the introduction of a bill criminalising insults to the national anthem, in fifth place, disqualification of localist election candidates (sixth), and the ban on the pro-independence Hong Kong National Party (10th).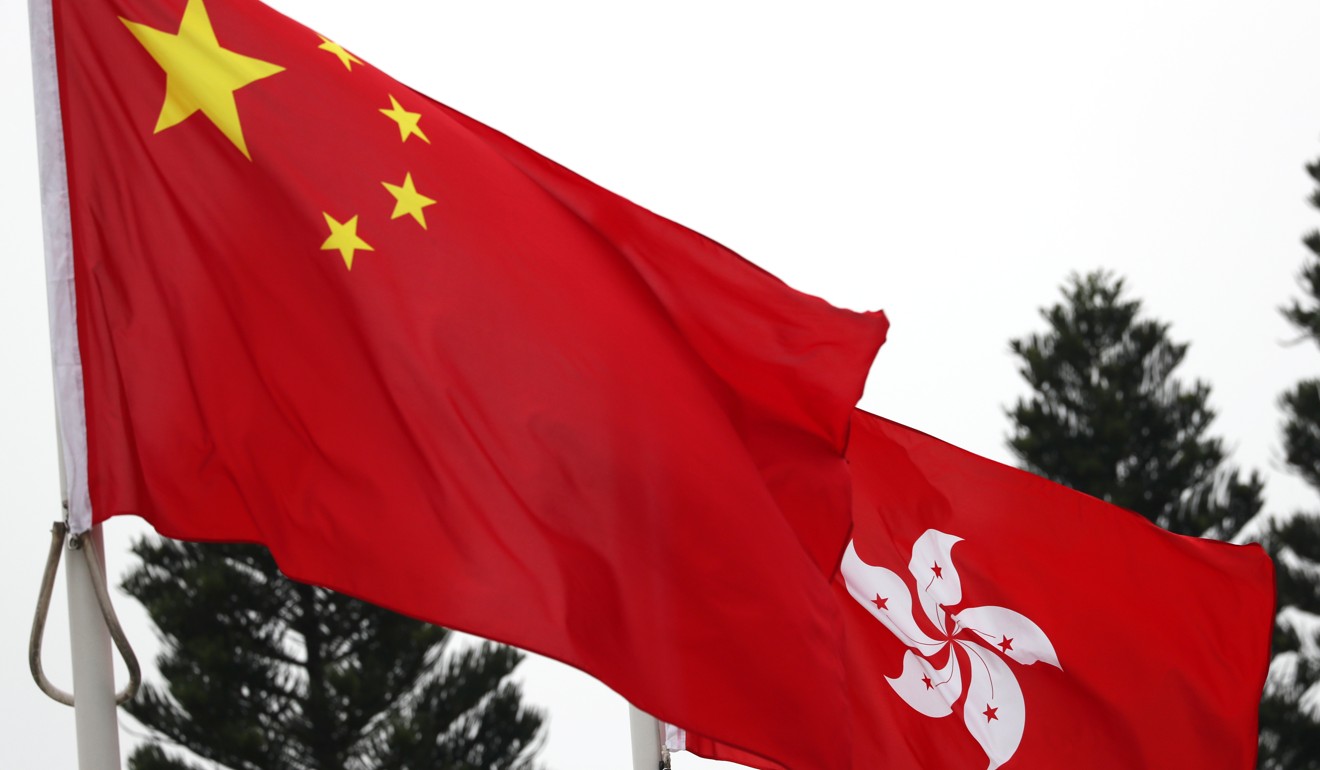 "Unavoidably, there came some malicious criticisms, and some people who do not fully understand the new constitutional order have some negative views towards me," Lam said.
"But to safeguard the one country, two systems principle, and to ensure the long-term stability of Hong Kong, I'm afraid there is hardly room for compromise."
One country, two systems has been in place since Hong Kong's handover from British colonial rule in 1997, and sets out the limits of the city's autonomy as part of China.
Lam quoted her inauguration speech on July 1, 2017, by saying: "I will, as I always have, rise to the challenges and firmly take action in accordance with the law against any acts that will undermine the country's sovereignty, security and development interests … in fulfilment of the mandate from the central government and our community."
She said her duties as chief executive were to implement one country, two systems, uphold the city's mini-constitution, defend the rule of law, and promote a deep and positive relationship between mainland China and Hong Kong.
Her ability to carry out these tasks had been tested "time after time", she said.
The top 10 presentation was organised by more than 20 local media organisations with the support of about 60 community groups.
Now in its 21st year, the exercise saw about 140,000 people vote on 20 highlights shortlisted by the organisers.
Taking first place was the opening of a cross-border high-speed railway to Guangzhou, followed by the launch of the Hong Kong-Zhuhai-Macau Bridge, the world's longest sea crossing.
Coming third was a citywide public consultation exercise on options to free up land for housing.
Lam acknowledged that the two cross-border infrastructure projects had spawned concerns among critics, but said figures showed they had quickly become popular.
As of Sunday, 7.9 million passengers had taken the Guangzhou-Shenzhen-Hong Kong Express Rail Link since its opening in late September. For the bridge, which opened in October, 7.5 million people had made the crossing.
The chief executive added that the opening of the two links was timely, coming ahead of the announcement of a blueprint next week for the development of the "Greater Bay Area", a project to turn Hong Kong, Macau and nine cities in neighbouring Guangdong province into an innovation, technology and economic hub with global ambitions.