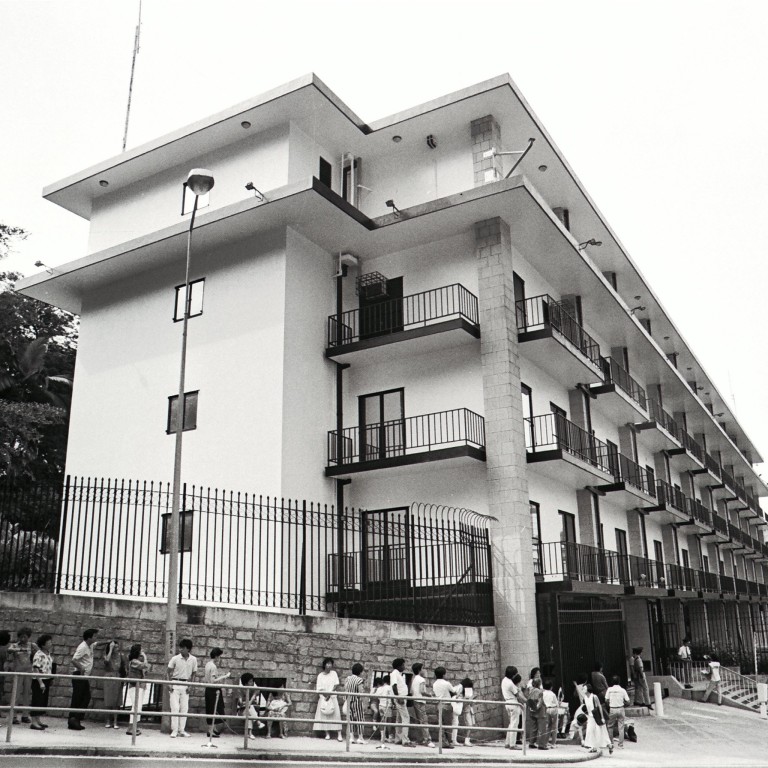 'Bad' US compound in Hong Kong to get facelift, says Consul General Kurt Tong
Country's top man in city says previous remodels have all been bad and building is 'scruffy inside'
The United States consulate office in the heart of Hong Kong is getting a facelift after the country's top man in the city said the building was bad.
Located in Central district, the compound has been upgraded several times since it was first built in 1954, but according to Consul General Kurt Tong most of the work was unsightly.
The prime site at 26 Garden Road, estimated to be 308,595 square feet and valued at HK$7.7 billion (US$989 million), was first given to the US in 1950.
"Since the consul general office was moved to a permanent location on Garden Road, we have done some remodelling over the years, most of them were bad," Tong said on Wednesday, while giving a talk on the US' 175-year diplomatic history in Hong Kong. "The office gets more scruffy inside."
Although the relationship between Hong Kong and the US goes back to the mid 19th century, the American presence in the city has grown substantially over the past several decades. Now, according to Tong, there are about 100 Americans and 200 local people working at the consulate compound.
US diplomatic ties with Hong Kong began in 1843, when it appointed Thomas Westbrook Waldron as its first consul.
But he died 10 months into the job in 1844 after catching cholera in Macau and was buried there.
Originally located on the second floor of the former HSBC building in Central, the office survived the second world war when the Japanese army occupied Hong Kong.
"There were a bunch of people working in the office," Tong said. "When the US team left, they locked the door and gave the key to the Japanese army.
"After the second world war, another team got back the key and nothing was damaged at all."
The same could not be said for the consul general's residence on The Peak, which was blown up and the bricks used by the Japanese to build a memorial, Tong said.
Last year it came to light that the Hong Kong government had extended the lease of the Garden Road site in 1999 to 999 years for HK$44 million.
This unusual deal arose largely from the change of Hong Kong's sovereignty to mainland China in 1997.
The Hong Kong government said last year it rejected a US request to buy the consulate site as a freehold six months before the handover. The government then proposed a 999-year lease with sales restrictions removed in 1999.
It is understood the US acquired the site as a freehold property after the war as part of the British government's repayment of loans owed. Instead of repaying in cash, the British government allowed the US to take up properties in colonies as settlement.
This means the US is free to sell the site on the open market and relocate or lease offices, something Tong said the consulate had no intention of doing.