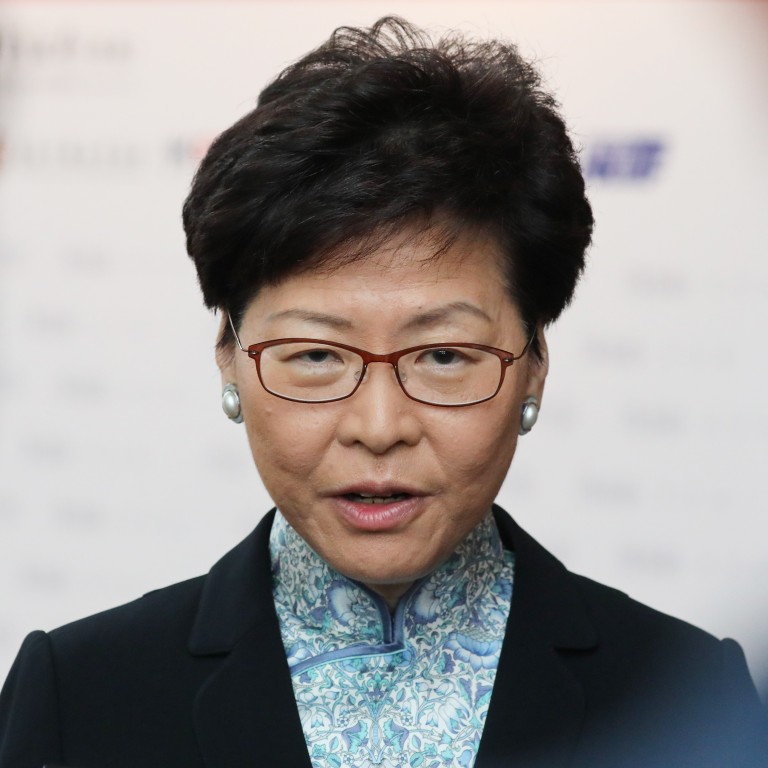 Extradition bill not made to measure for mainland China and won't be abandoned, Hong Kong leader Carrie Lam says
Hong Kong government will press ahead with the law despite 12,000 people marching against it on Sunday
The bill will be tabled at the Legislative Council on Wednesday as scheduled
Hong Kong's controversial extradition proposal was not tailor-made for mainland China and the government would not shelve the bill, the city's leader said on Monday, despite thousands taking to the streets a day earlier against the plan.
Chief Executive Carrie Lam Cheng Yuet-ngor stressed the bill would be tabled at the Legislative Council on Wednesday as scheduled.
"We won't shelve the bill. We have submitted it to Legco for discussion. I want the scrutiny to be completed as soon as possible," she said.
About 12,000
took part in the rally on Sunday
against the plan to extradite fugitives, with some protesters expressing fears about the city opening itself up to the long arm of mainland Chinese law.
Participants also warned the next generation of Hongkongers could be victimised under a different legal system north of the border and urged the government to establish an extradition arrangement with Taiwan only.
A Taiwanese murder case last year for which Hong Kong officials were unable to extradite the suspect had spurred the government to propose case-by-case transfers of fugitives to any jurisdiction with which the city lacks a formal extradition treaty.
Lam said she disagreed with the slogans and views expressed at the rally, saying they got the proposal's purpose and the content wrong.
"I must stress the bill does not just involve mainland China, as was said at the rally yesterday, but equal treatment [with all jurisdictions]. It is not set specifically for mainland China," Lam said. "The bill is not tailor-made for a specific jurisdiction."
Three human rights groups, including Amnesty International, warned the proposal could be used to intimidate critics of the Hong Kong or Beijing governments.
Last week, Lam announced nine white-collar crimes had been taken out of the amendment, after the administration faced a serious backlash from the business sector in Hong Kong.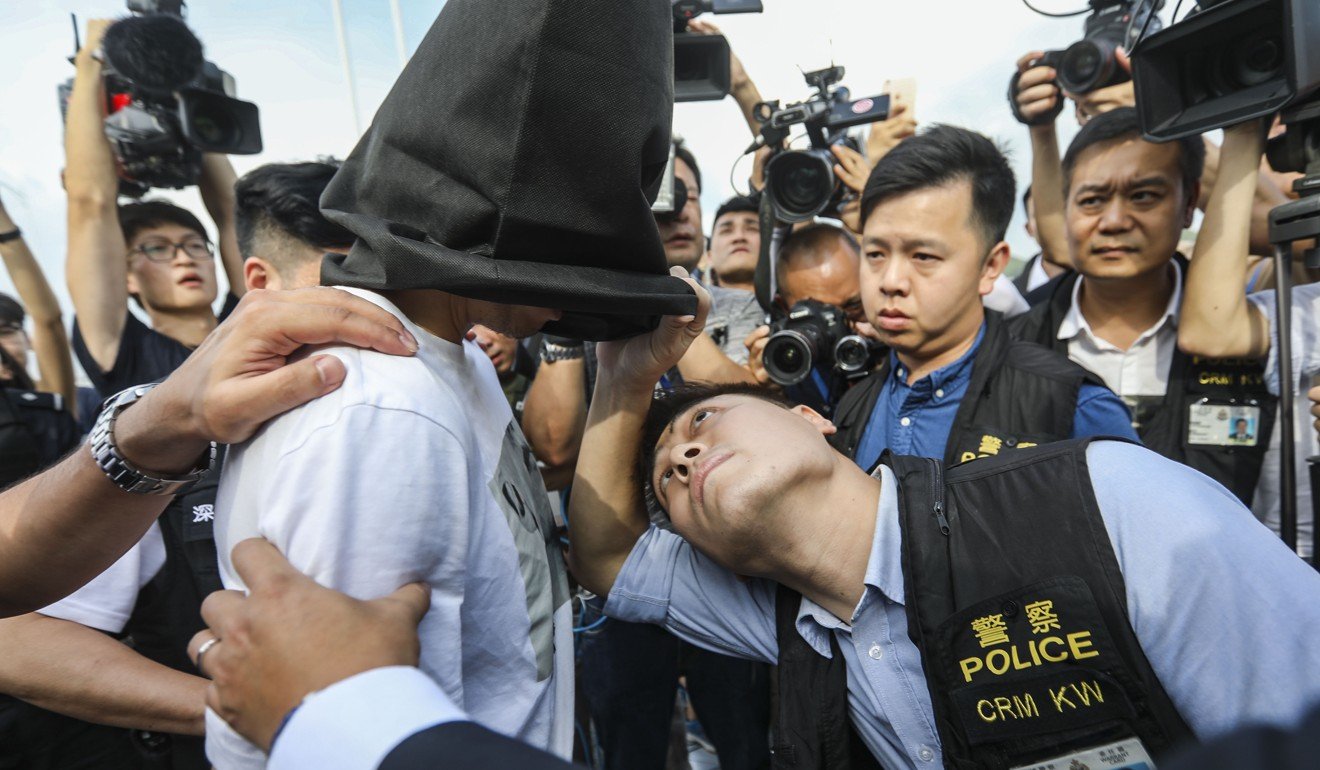 The crimes included those related to tax, securities and futures trading, intellectual property, company offences, and unlawful use of computers.
The government rejected critics' claims that it bowed to pressure from business groups, saying it had considered the views of various sectors.
"We amended after listening to different views. It is our common practice," Lam added.
Lam reiterated the amendment aimed at plugging a loophole exposed by last February's Taiwan homicide case. The suspect was being held in Hong Kong pending trial for theft and money laundering.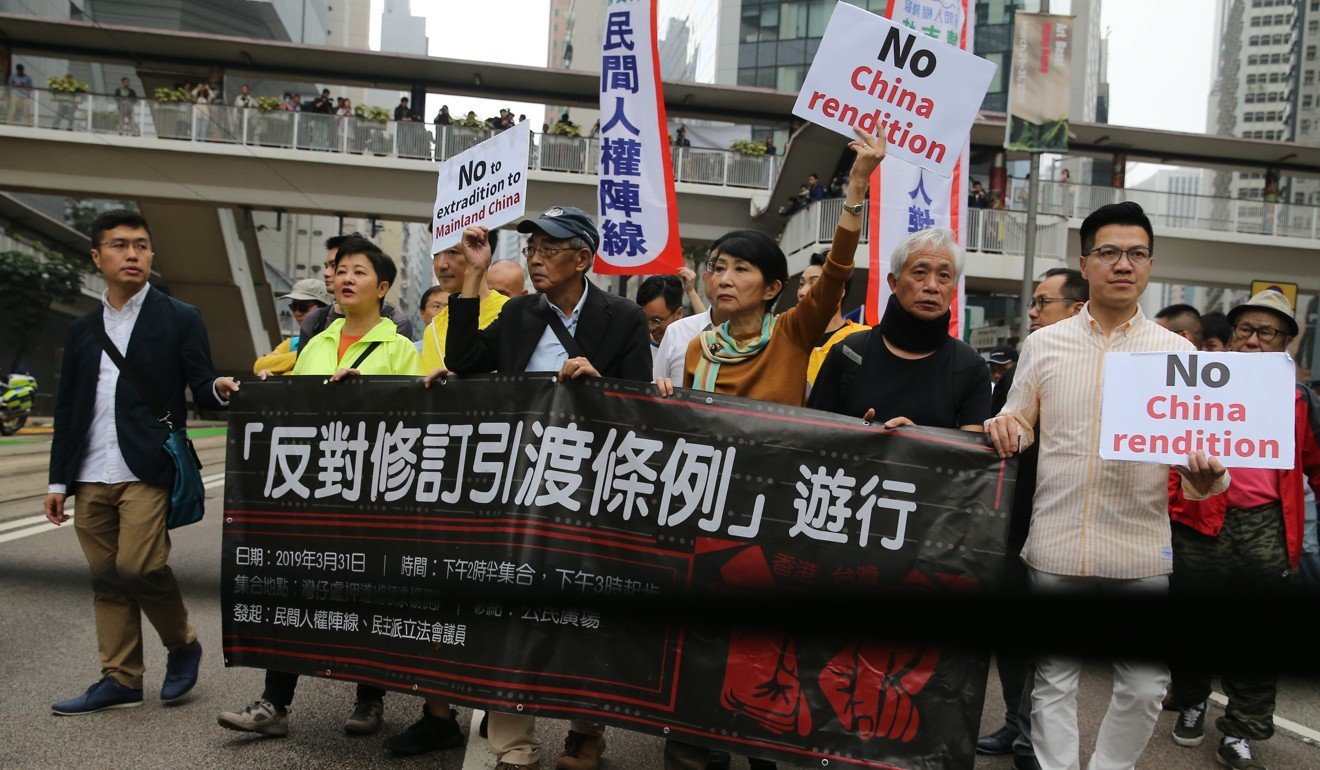 The bill to amend two laws – the Fugitive Offenders Ordinance and the Mutual Legal Assistance in Criminal Matters Ordinance – will be tabled at the Legislative Council on Wednesday.