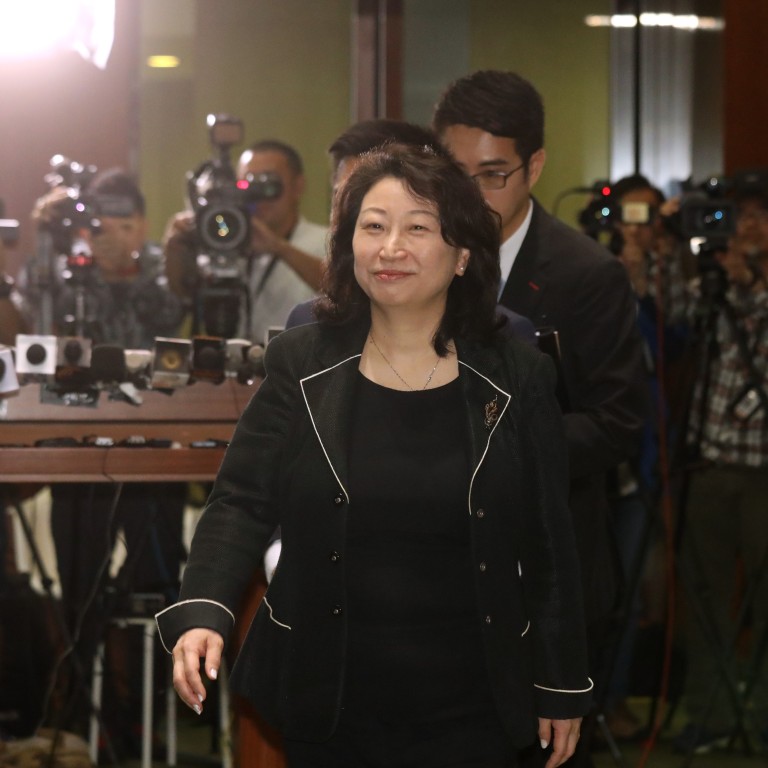 Hong Kong will look into real reasons for extradition requests before moving fugitives, justice minister Teresa Cheng says
Department of Justice will consider whether requests have religious, racial or political motives, including hidden ones
City will not transfer political fugitives, Cheng says hours before controversial bill receives first reading at Hong Kong's legislature
Hong Kong will dig deep into extradition requests and ensure no fugitives are transferred for political, religious or ethnic reasons, the city's justice chief said on Wednesday, as concerns persisted over a push to dramatically broaden the range of countries suspects can be handed over to.
Secretary for Justice Teresa Cheng Yeuk-wah gave the assurance ahead of the first reading of the new fugitive bill at the Legislative Council that was greeted by a chorus of protest from pan-democrat lawmakers.
Under the proposed legislation, both the Fugitive Offenders Ordinance and the Mutual Legal Assistance in Criminal Matters Ordinance would be amended to allow the transfer of fugitives to jurisdictions the city lacks an extradition deal with, including mainland China, Macau and Taiwan.
While both ordinances state a fugitive should not be surrendered to a foreign jurisdiction for racial, religious and political reasons, critics raised the possibility of governments fabricating reasons to seek such transfers.
Cheng said the Department of Justice (DOJ) would look beyond the surface of each case.
"If the reason is religious, racial or political, whether obvious or hidden … we will take that into account," Cheng said. "We will not transfer political fugitives."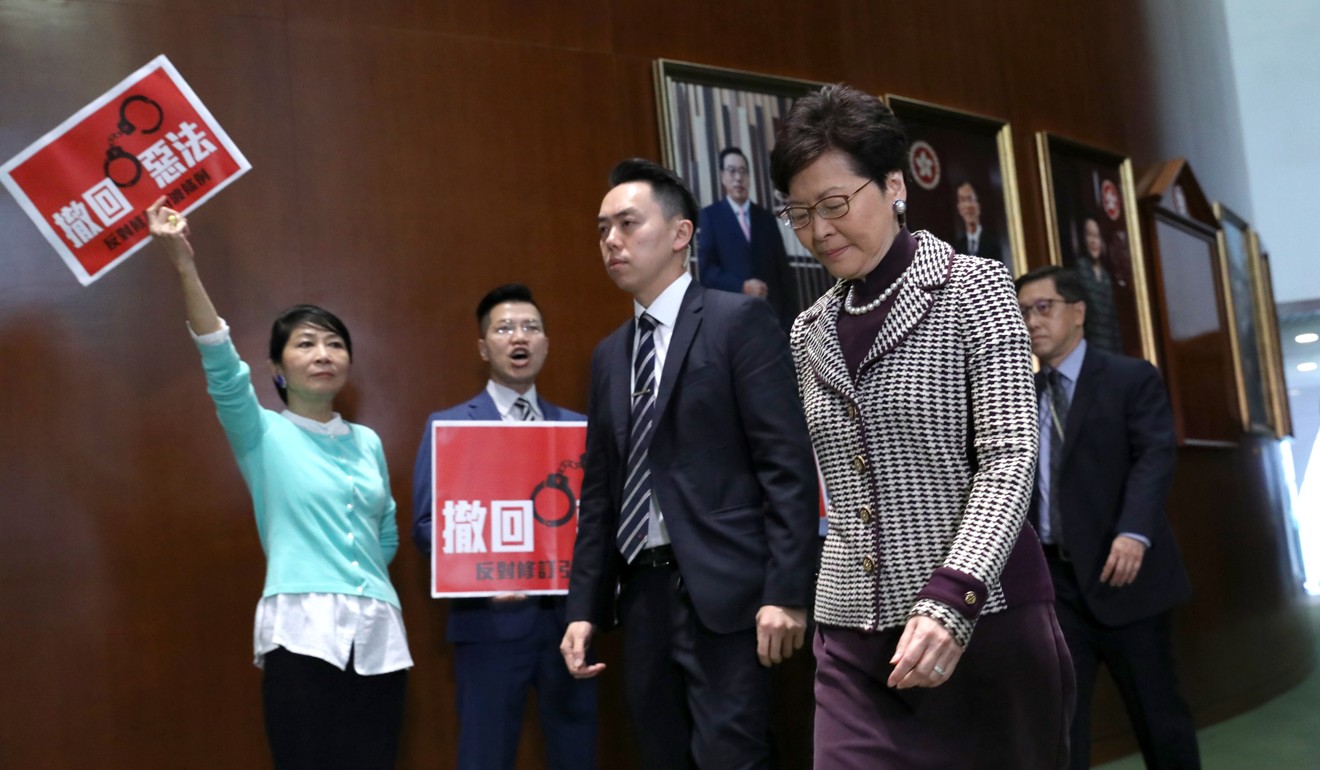 The pro-democracy camp continued to oppose the amendment, saying people could be extradited to places where a fair trial was not guaranteed, such as mainland China.
"Retract this evil law," five pro-democracy lawmakers chanted as Chief Executive Carrie Lam Cheng Yuet-ngor entered the council chamber for a routine question and answer session.
During the session, Council Front lawmaker Eddie Chu Hoi-dick asked whether Lam had confidence in mainland China's legal system.
He cited Chinese human rights lawyer Wang Quanzhang, arrested during a crackdown in 2015 and detained for three years before his case was brought to a closed-door trial. Wang was found guilty of subversion and sentenced to 4½ years in jail.
Lam said it would be inappropriate to comment on other legal systems and urged lawmakers not to discredit Hong Kong's independent judiciary.
"Hong Kong is proud of its judicial system and courts … Lawmakers should not defame the system and say there is no judicial independence in Hong Kong," Lam said.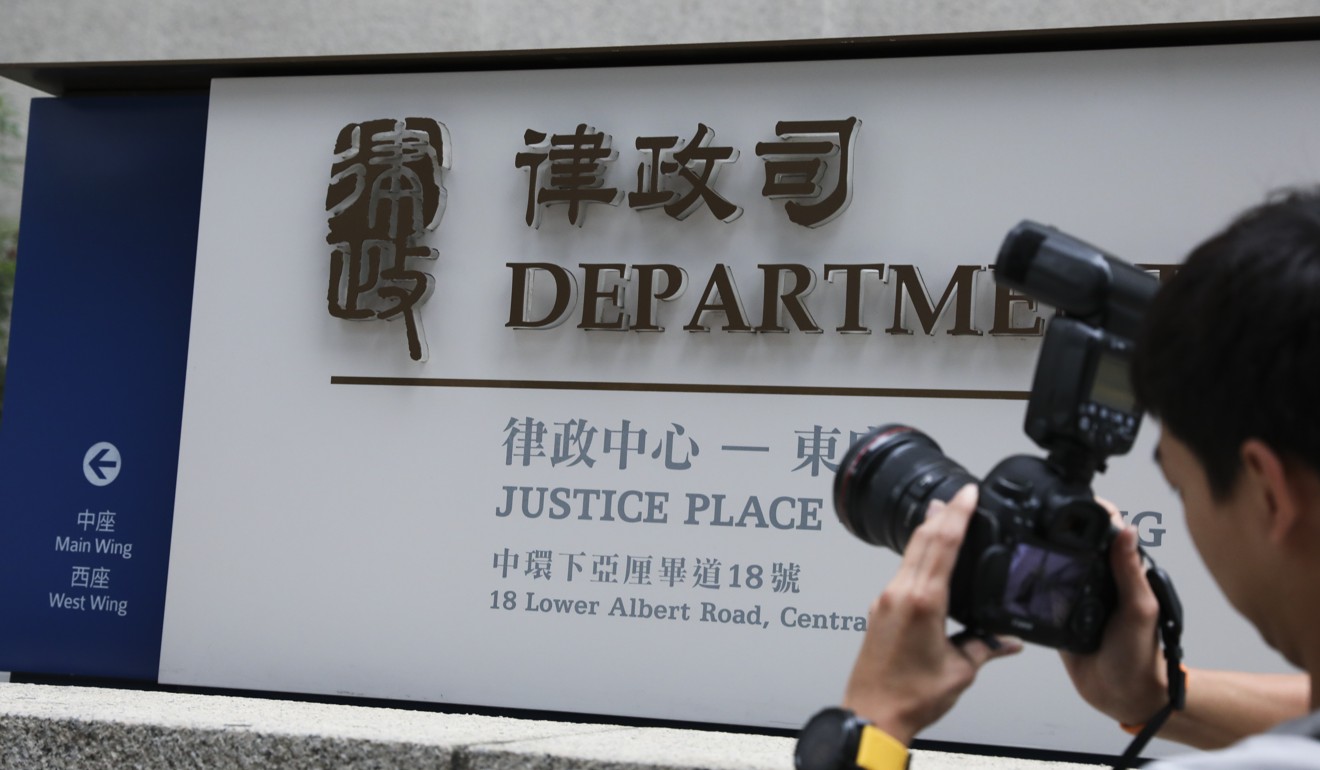 Justice chief Cheng also detailed how the process would work, once the law was amended.
Following a request from a foreign jurisdiction, the DOJ would study relevant documents before deciding whether to recommend the case to the city's leader.
The chief executive might then issue an order for the case to go before a Hong Kong court, which would issue a second order if it agreed to the transfer.
Only after the chief executive issued a final order would the fugitive be handed over.
During the whole process, the fugitive would be able to hire legal representation and dispute evidence brought to the court.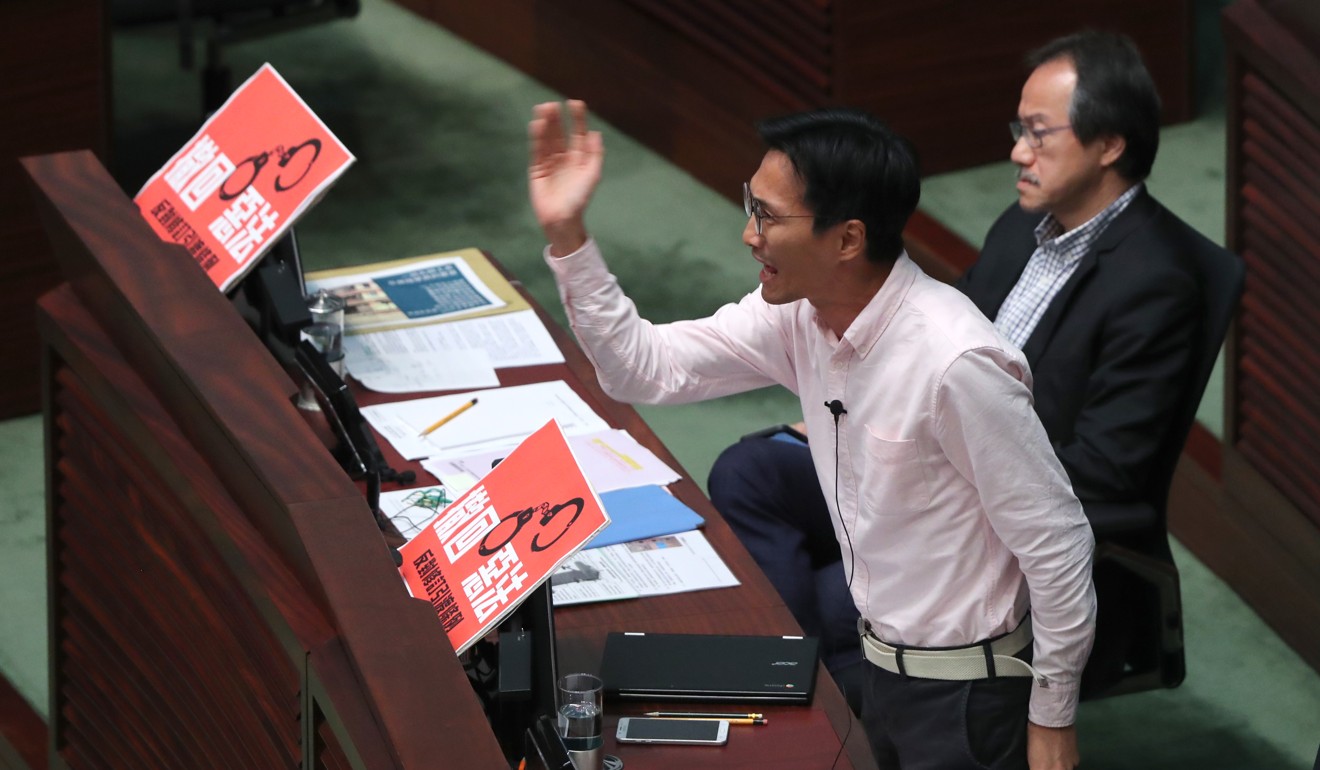 At the bill's reading, lawmakers also tried to delay its progress, hurling 15 questions at Legco president Andrew Leung Kwan-yuen and Secretary for Security John Lee Ka-chiu.
Democratic Party lawmaker Ted Hui Chi-fung asked whether Lee would shelve the bill since fugitive tycoon Joseph Lau Luen-hung
had lodged
a judicial review against the proposal, arguing it was unconstitutional and should not have any retroactive effect.
Lee refused to answer the questions, saying he would do so after a bills committee was formed.
On Wednesday evening, the Democratic Party, Hong Kong's largest pro-democracy political party, called for Lam to step down over the amendment bill.
Chairman Wu Chi-wai said the chief executive had failed to safeguard Hongkongers' interests.
"[Lam] only listened to the central government," Wu said, adding views from professional groups, such as the Hong Kong Bar Association, had been ignored.
In a joint statement from 24 civil groups, activists asked whether the changes would infringe Hongkongers' rights as well as those who travelled to the city.
Another joint statement released by 13 media outlets and journalist groups in the city said the amendment was "a sword hanging over journalists' heads".
The pro-Beijing Federation of Trade Unions, however, supported the amendment, saying it would prevent Hong Kong from becoming a "haven for fugitives".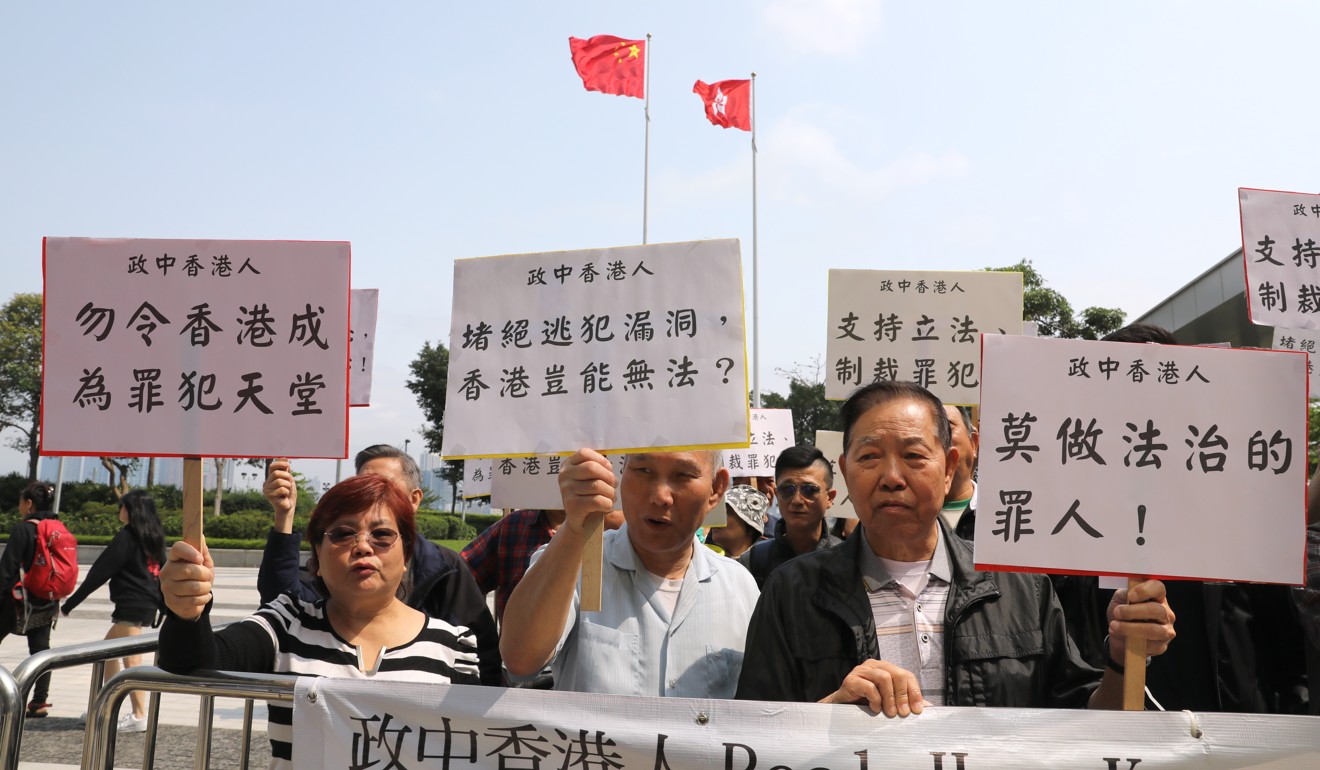 The bill aimed to plug a loophole exposed by a murder case in which a Hongkonger accused of killing his girlfriend in Taiwan could not be sent to the self-ruled island to face trial.
The first reading of the bill was passed at about 2pm, and its second reading was adjourned. Lawmakers were expected to set up a bills committee and spend a few months scrutinising the bill before the second reading resumed.
According to a Legco document released on Wednesday, the city received a total of 32 requests from 13 countries for surrender of fugitive offenders between 2014 and 2018, of which it handed over 12.
Among the applications received, eight of the 13 countries had signed Fugitive Offenders Ordinance with Hong Kong. Romania was the only country holding no extradition agreement with Hong Kong that still successfully had a fugitive surrendered by the city in 2014.
This article appeared in the South China Morning Post print edition as: Cheng pledges safety for political fugitives Political fugitives will be safe, Cheng tells Legco