Two Hong Kong village land projects suspended after small-house policy court ruling
Development Bureau halts plans for 113 village houses on public land
Hong Kong's Development Bureau on Tuesday night said it would suspend two projects allowing indigenous villagers to build 113 small houses on public land, after a court ruled a day earlier that trading or granting government space for the purpose was unconstitutional.
The bureau said two projects in the New Territories villages of Pai Tau and Sheung Wo Che in Sha Tin and Ha Mei San Tsuen in Yuen Long would be halted as a result of Monday's ruling.
It came after Hong Kong's No 2 official Matthew Cheung Kin-chung said a 900-hectare reserve of rural land thrown into limbo by
the ruling
was not all suitable for housing development.
The chief secretary said the plots, slated for "village-type development", were scattered across about 600 rural villages.
"This means many of them are alleyways between houses, idle land, slopes and pavements," Cheung said, while acting as city leader because Chief Executive Carrie Lam Cheng Yuet-ngor was on an official visit to Japan.
"The potential for development and building houses is not big," he added.
Cheung said many of the plots were in areas without infrastructure such as transport.
His comments followed the landmark High Court judgment on Monday that upheld the rights of male indigenous villagers to build three-storey homes in the New Territories on private land, under the controversial small-house policy.
The court, however, ruled that it was unconstitutional for the government to grant or trade land with villagers to exercise the entitlement, known as Ding rights.
Currently villagers who do not own land may ask the government to sell them public plots slated for "village-type development" at discounted prices.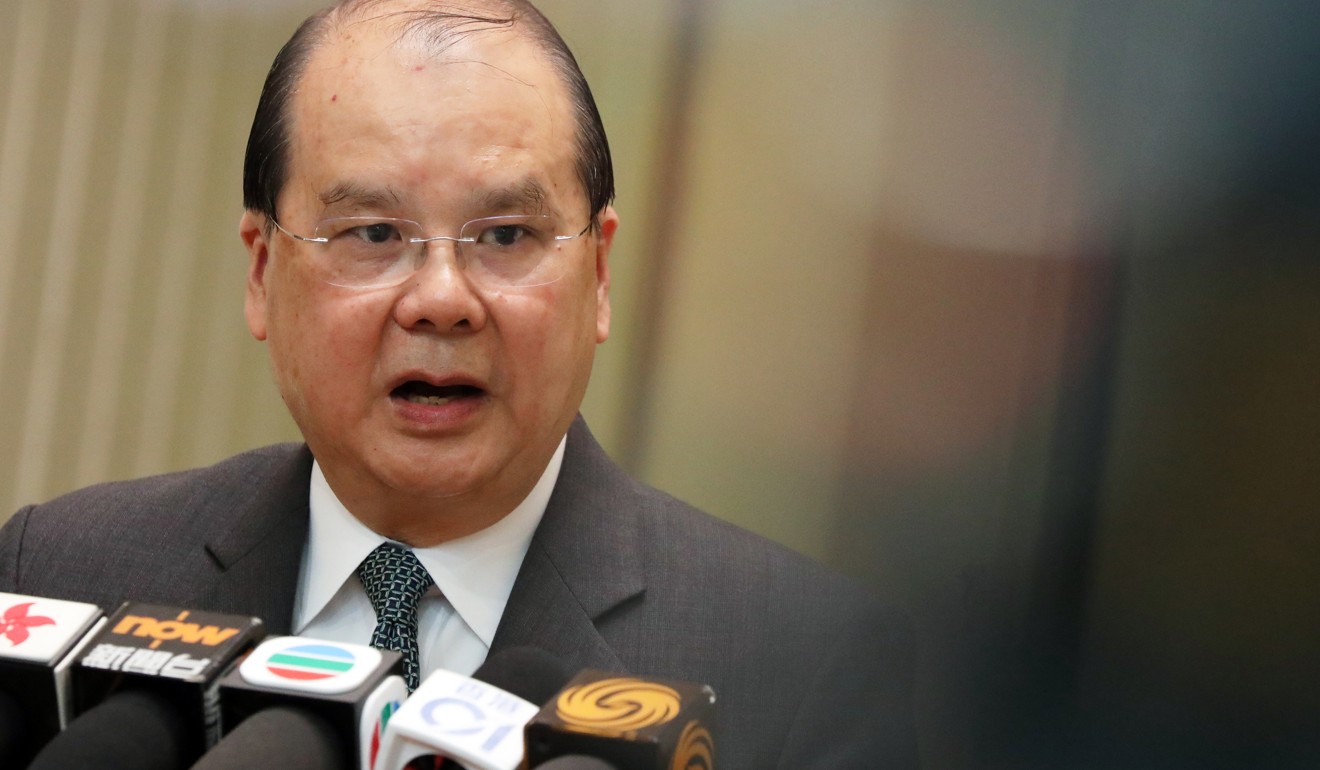 Those whose land is not suitable for housing can apply for an exchange, possibly without paying a premium.
The ruling will only take effect in six months. But it means that, after that, officials will not be able to hand over the land to indigenous villagers.
Cheung said the Development Bureau and Department of Justice were still studying the judgment, to decide whether to appeal.
Brian Wong Shiu-hung, a member of concern group the Liber Research Community, said the court ruling was the first step towards changing the small-house policy, which he called "a historical and complex problem".
The policy came into effect in 1972, with the purpose of controlling squatter problems and improving housing in the New Territories.
It is known to have been abused, with villagers trading their Ding rights for profit.
"We should discuss whether such an archaic policy is still relevant in today's society, when we have such a dire housing shortage," Wong said.
According to the group's earlier research, at least 30 of the 900 hectares are plots of 5,000 sq ft or more.
They were also close to roads and new towns, making them suitable for public use, he said.
Wong said the findings were based on a conservative estimate and the plots were not as scattered as the government said.
But Cheung's view was supported by the government-appointed Land Supply Task Force, which said in a report earlier that the plots were "unsuitable for large-scale development".
"Even if individual land parcels are relatively more complete in shape, their development potential may be limited by factors such as geography and the environment of the area and infrastructural constraints," it said.
The two suspended projects fall under the Village Expansion Area scheme, which has been implemented since 1981. By reclaiming private land and assembling different plots of government land, the scheme is aimed at consolidating space to facilitate better planning for village development.
In November last year, the government said it planned to seek funding from the Legislative Council to take forward the scheme by going ahead with site formation and other public works for the two projects.
Some 41 small houses were planned for 1.4 hectares of land allocated for Pai Tau and Sheung Wo Che villagers in Sha Tin, according to a government document submitted to Sha Tin district council in 2015.
Some 72 small houses were planned for Ha Mei San Tsuen indigenous villagers on a two-hectare site, a document submitted to Yuen Long council in 2014 showed.
Additional reporting by Naomi Ng
This article appeared in the South China Morning Post print edition as: rural land bank 'not all suitable for flats'