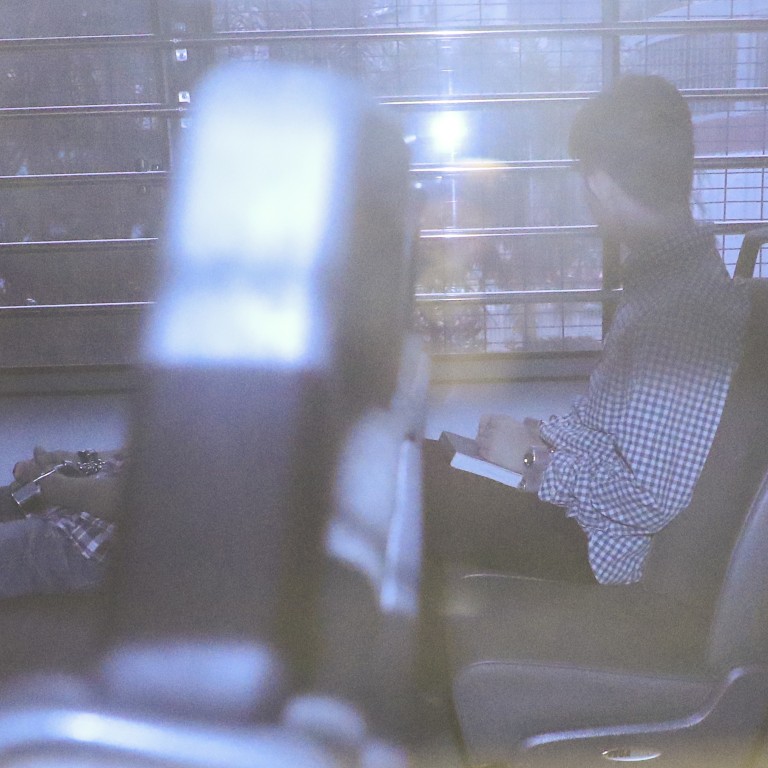 Hong Kong man wanted in Taiwan murder case 'could escape extradition' after pleading guilty to money laundering charges
Court hears for first time that man admitted to killing his girlfriend after learning she was pregnant with another man's child
Yet legal experts say Chan could escape extradition if he walks free of a money laundering sentence before the new fugitive bill is passed
A Hong Kong student wanted in Taiwan for the murder of his pregnant girlfriend pleaded guilty on Friday to money laundering charges at the High Court, raising the possibility of a prison term that could help him avoid extradition to the self-ruled island.
Chan Tong-kai, 20, is at the centre of a firestorm over the
government's proposal
to allow the transfer of fugitives from Hong Kong to mainland China, Taiwan and Macau, with officials arguing that his case exposes a loophole that needs to be plugged.
The High Court heard for the first time that Chan admitted to police he had killed his girlfriend, Poon Hiu-wing, 20, while in Taiwan after learning that she was pregnant with another man's child, hours before they were due to return to Hong Kong on February 17, 2018.
The Shenzhen-born student also admitted to taking her ATM card and withdrawing money from her account to pay credit card bills.
Chan has been on Taiwanese authorities' wanted list since Poon's decomposed body was found in bushes near a subway station on the outskirts of Taipei on March 13, 2018.
Taiwanese authorities said they had sought Chan's extradition, but received no response from Hong Kong.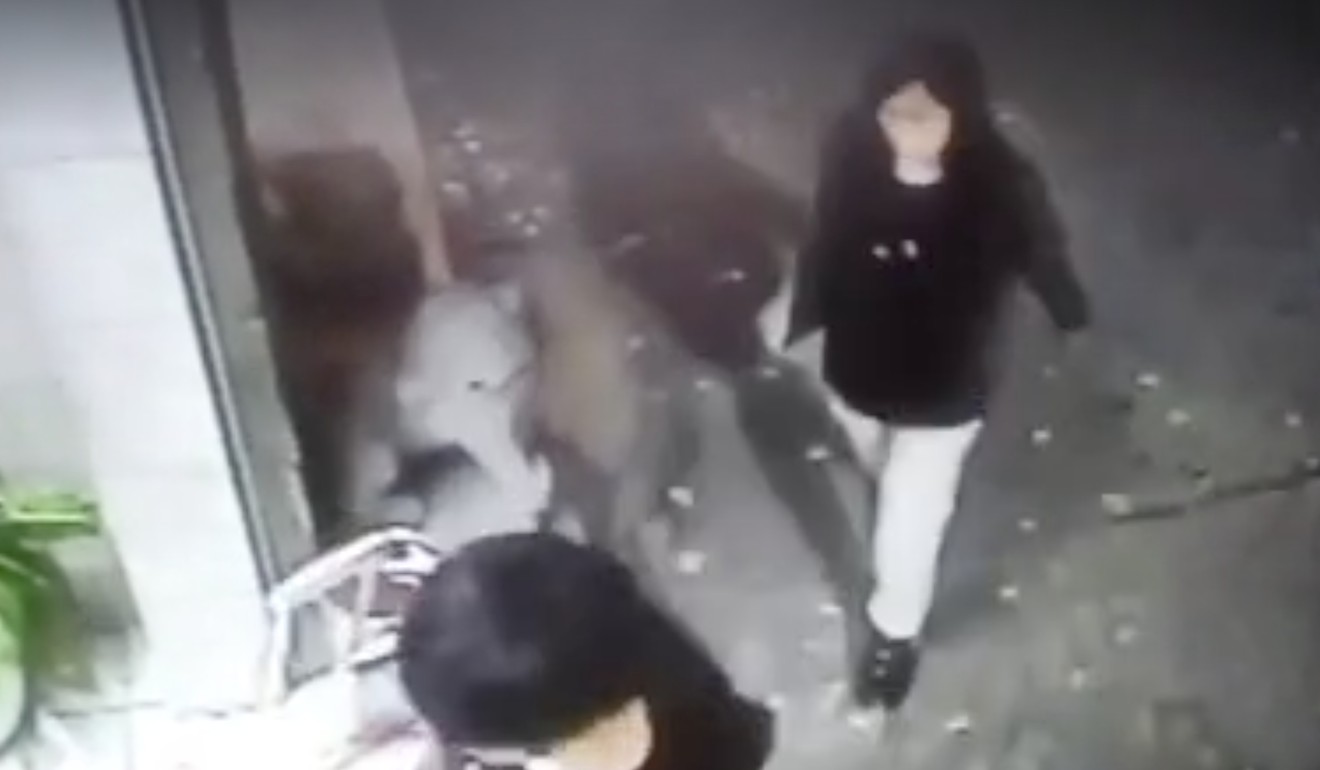 Hong Kong's current extradition system was roundly criticised over the case because the Fugitive Offenders Ordinance and the Mutual Legal Assistance in Criminal Matters Ordinance do not apply to Taiwan – meaning Chan could not be sent there to face a murder trial.
Barrister Ronny Tong Ka-wah SC, an adviser to the city's leader, said if Chan was ordered to serve a short sentence before the new fugitive bill was passed, there would be no arrangement for the authorities to stop him from fleeing Hong Kong.
"So hopefully, the law would be amended in time," he said.
Eric Cheung Tat-ming, a principal law lecturer at the University of Hong Kong, agreed that Chan would be able to avoid extradition, but wondered if it would matter.
"Surely he could leave Hong Kong," Cheung said. "But would other places let him in?"
Cheung said Chan would face risks in any country that has an extradition treaty with Taiwan, and he could run afoul of laws abroad as well as visa rules.
Even so, Cheung urged the government not to push through the new fugitive law amendments just to suit Chan's case.
Pro-establishment lawmaker Holden Chow Ho-ding, a lawyer who has been in contact with Poon's family, expected Chan to be released soon.
"From past cases, the jail term for money laundering could be around one to two years. So, deducting the time that he's spent in detention, he could be freed after the sentencing [on April 29]," he said.
Chan has been in custody since he was arrested by Hong Kong police on March 13, 2018. He pleaded guilty to four counts of dealing with property known or believed to represent the proceeds of an indictable offence at Eastern Court on December 31, 2018.
The money laundering charges stem from Chan's theft of Poon's property, which included her HSBC bank card, a Casio digital camera, an iPhone 6, and 20,000 New Taiwan dollars (US$650) and HK$19,200 (US$2,445) in cash.
On Friday, Chan confirmed those pleas were voluntarily entered.
Revealing details of the case for the first time, prosecutors said the pair met at work in July 2017 and became lovers the next month. Poon confirmed she was five weeks pregnant in early December.
They travelled to Taipei on February 8, 2018. A copy of Chan's arrival and departure card for Taiwan was discovered in Poon's flat, leading police to interview him on March 13.
Under caution, Chan said the couple had quarrelled after Poon allegedly revealed that her baby belonged to her former boyfriend and showed him a video of her having sex with another man.
Feeling agitated, Chan said he hit Poon's head against the wall, strangled her from behind with both hands and struggled with her on the floor for around 10 minutes until she was dead.
Chan also admitted to using Poon's ATM card to withdraw 20,000 New Taiwan dollars to buy clothes – which he did not end up doing – and then again after he returned to Hong Kong to withdraw HK$19,200 to settle his credit card bills.
In mitigation, defence counsel Ronny Leung said Chan was a man with a clear record who had been remanded in custody since March 2018.
Money laundering carries a maximum sentence of 14 years in prison and a HK$5 million fine (US$636,947).
Prosecutors had asked the court to consider the murder as the predicate offence for money laundering, which they argue would lead to a higher sentence. That request was rejected by Madam Justice Anthea Pang Po-kam, who will sentence Chan on April 29.
Separately, Secretary for Security John Lee Ka-chiu said at the Legislative Council on Friday that he would respect the court's decision in the murder case.
Lee revealed that the Hong Kong government had asked to meet Taiwanese authorities through two semi-official agencies: the local Hong Kong-Taiwan Economic and Cultural Co-operation and Promotion Council and its Taipei-based counterpart, the Taiwan-Hong Kong Economic and Cultural Co-operation Council.
"We are anxious about it, and we hope to do some preparation before the law can be amended so through the [two councils] we told Taiwan this month that we wanted to discuss this issue as soon as possible," he said.
A month earlier, Taiwanese officials had complained that their Hong Kong counterparts were lukewarm about discussing the case through the two agencies, which were established in 2010 to promote exchanges amid cross-strait ties at that time.
The government has already proposed to water down the extradition law by exempting a list of white-collar crimes to pacify the business community, but has been unable to convince those who mistrust the mainland legal system.
Additional reporting by Tony Cheung
This article appeared in the South China Morning Post print edition as: KILL suspect may evade extradition