LGBTQ
Get more with myNEWS
A personalised news feed of stories that matter to you
Learn more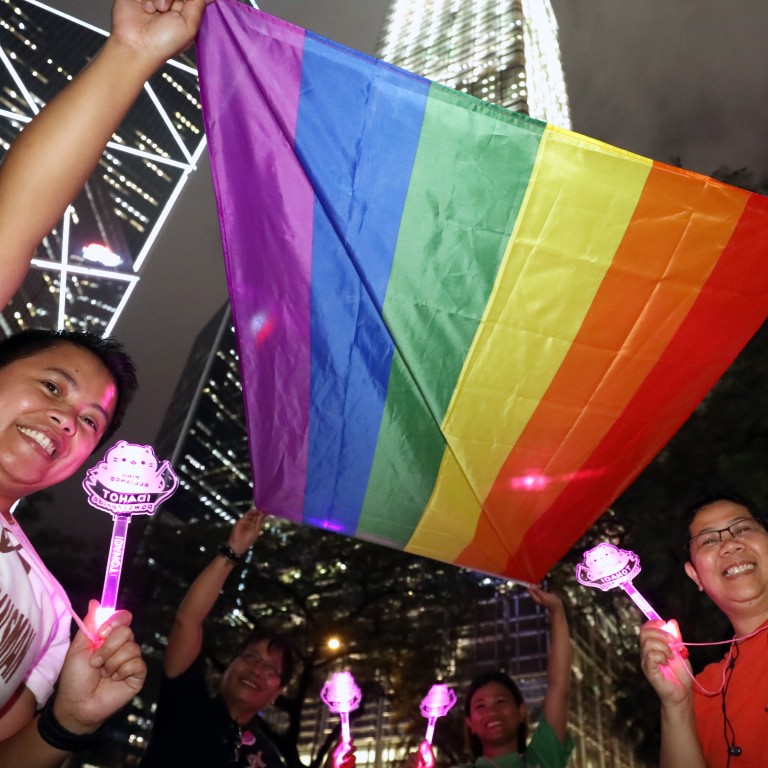 Hong Kong LGBT community calls on government to follow Taiwan's lead on legalising same-sex marriage, but equality watchdog rejects move
Newly appointed chairman of the Equal Opportunities Commission says jurisdictions are different and a measured approach is preferred locally
Campaigners however argue that he has a duty to speak out against conservative voices in city
Hong Kong's LGBT community has urged the government to follow
Taiwan's lead
as the self-ruled island became the first in Asia to make same-sex marriage legal, but the call was dismissed by the new head of the city's equality watchdog.
Equal Opportunities Commission chairman Ricky Chu Man-kin expressed preference for a step-by-step approach, starting with anti-discrimination initiatives.
On Friday Taiwan's legislature voted to legalise same-sex marriage in a landmark decision, following a 2017 constitutional court ruling that the marriage laws then were unconstitutional and that same-sex couples had a right to enjoy a legal union.
LGBT groups in Hong Kong reacted with joy and excitement to the developments in the neighbouring jurisdiction, which came as the local community held its annual flagship event "An evening of solidarity" at Chater Garden in Central, to mark the International Day against Homophobia, Transphobia and Biphobia.
"It is very encouraging news to us, what has happened in Taiwan today, I hope this can focus minds and rally support here in Hong Kong," said Jerome Yau, co-founder of Hong Kong Marriage Equality, a newly formed campaign group seeking to replicate Taiwan's success story.
"Taiwan's experience exposes the common fallacy that same-sex marriage is a Western product for Western societies, the key message today is – love is universal."
Benita Chick from event organiser Pink Alliance, a non-profit group, said: "Hong Kong doesn't even have a democracy, so it is difficult to see a marriage equality bill going through the legislature the way it is currently constituted."
She said the breakthrough in Taiwan came about first in the courts, so a judicial route may be the only way possible to achieve change in Hong Kong, pointing to the ongoing legal battle for spousal rights launched by gay senior immigration officer Angus Leung Chun-kwong.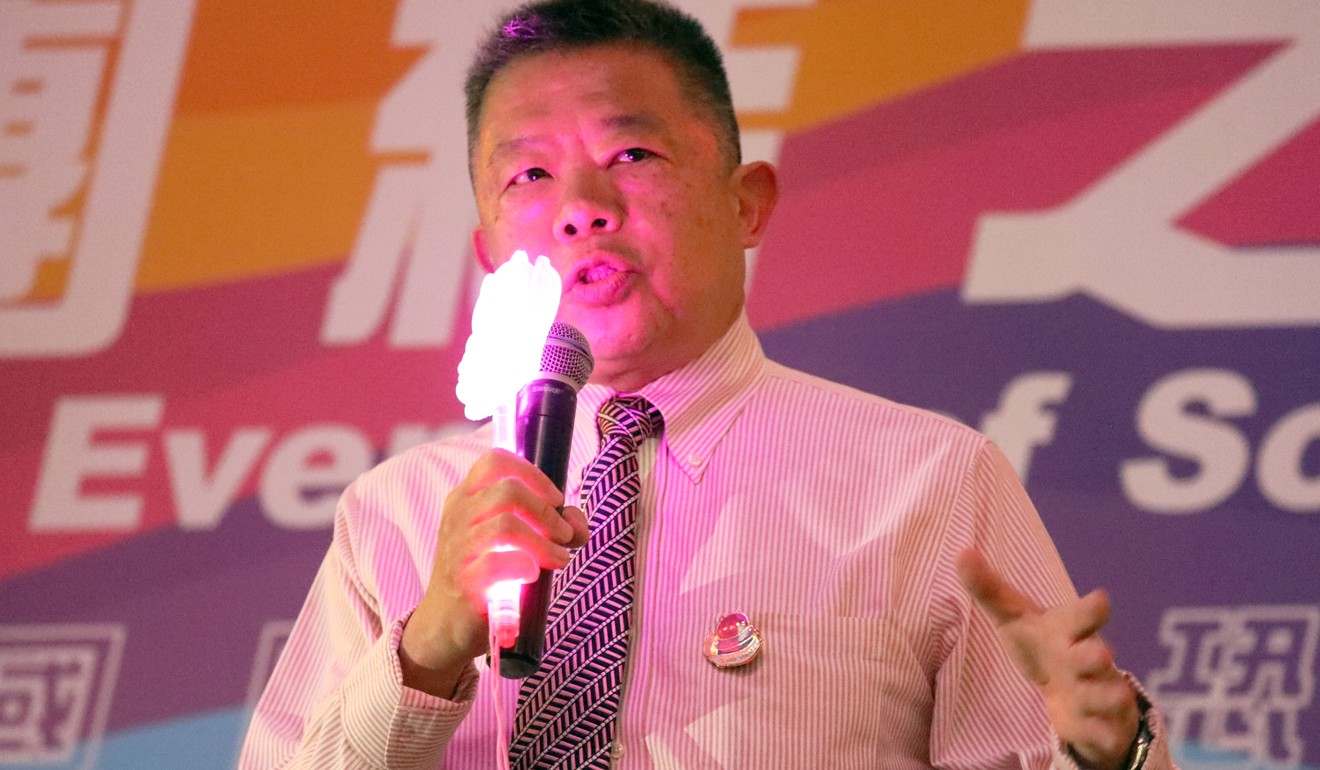 Speaking at the rally, EOC's Ricky Chu, who took the reins a month ago, noted the welcomed development across the Taiwan Strait, but said "each society has its unique social circumstances, and we cannot directly compare Taiwan's new law to Hong Kong's situation".
Chu said he would not push for a legislative timetable on same-sex marriage from the government, but urged the community to "change tack" in favour of a pragmatic step-by-step approach to break the "eternal stalemate" in the city's fight for equality.
"Instead of focusing on abstract and ideological debates that we can never easily come to an agreement on, let's make small progress in tackling discrimination at the workplace, schools and public facilities."
Pro-establishment lawmaker Holden Chow Ho-ding lent his voice earlier on Friday in opposing any Hong Kong move to copy Taiwan's legal change, saying same-sex marriage would bring profound problems to the city, such as the adoption of children by such couples, as well as changing the way schools teach about marriage in textbooks.
Cyd Ho Sau-lan, a former lawmaker and veteran campaigner for LBGT rights who was at the rally on Friday, said Chu had a duty to speak out against conservative voices in the city.
"The Equal Opportunities Commission, as the chief advocate, has to make the principled case for equality and liberty.
"Chu should pursue a two-prong strategy of achieving anti-discrimination and same-sex marriage."
Henry Li, who attended the rally with his husband Edgar Ng, said he had mixed feelings about Taiwan's decision. "On the one hand, I feel over the moon for my friends and fellow gay people in Taiwan, but I also regret the lack of progress in my home city".
Li tied the knot with his partner in 2017 in London, but his marriage is not recognised in Hong Kong, meaning he is denied spousal and other rights enjoyed by local heterosexual couples. Li added that despite the challenges at home, Taiwan's law had symbolic meaning for him.
"Today is a great day for celebration when finally there is a jurisdiction in Asia in which the law recognises my marriage with Edgar is just the same as the marriage between my parents. Love is love."
This article appeared in the South China Morning Post print edition as: City's LGBT community wants law like Taiwan