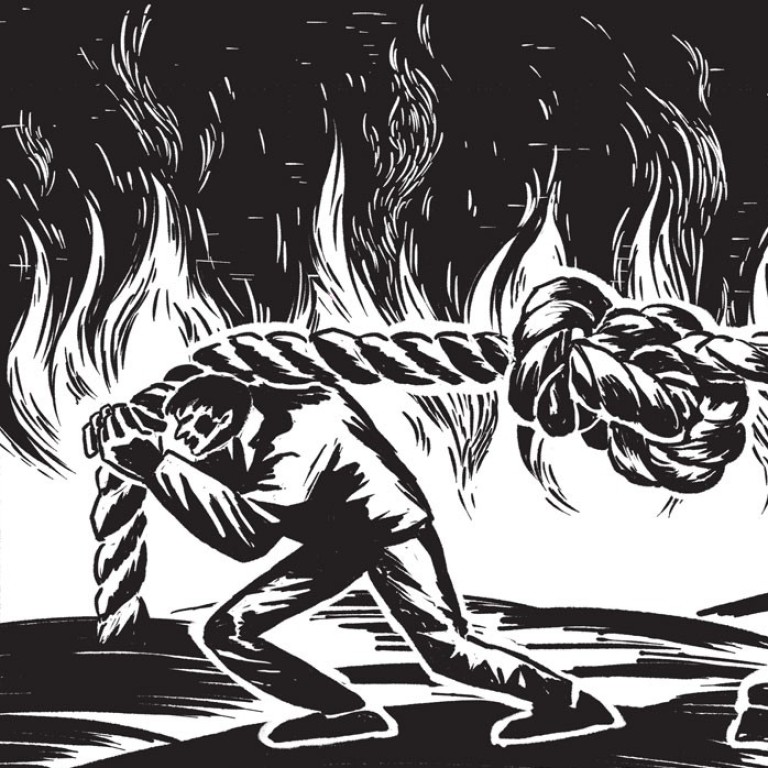 Why Tiananmen Square protests still cast shadow over Hong Kong politics after 30 years
Scale and nature of crackdown changed everything for Hong Kong, ending talk of developing democracy, and an open election of city's leader
Differences between Beijing and Hong Kong's pan-democratic camp might have been gradually settled, if not for June 4, academic says
In the third instalment of a six-part series, Gary Cheung examines how the Tiananmen crackdown's violence dealt a severe blow to Hongkongers' trust in Beijing and hopes for a democratic future after the 1997 handover.
The ever-worsening relationship between Hong Kong's pro-Beijing leadership and pro-democracy activists makes it hard to imagine a time when the two sides did not clash so bitterly, openly or regularly.
Or that there was a period when universal suffrage was not only a possibility, but senior Beijing officials themselves described the day when the city's chief executive would be elected by all Hong Kong voters.
Well into the 1980s, many in Hong Kong had good faith in the Chinese government led by men such as Hu Yaobang and Zhao Ziyang. If they needed added confidence, Hongkongers could see change sweeping mainland China after the country's leader, Deng Xiaoping, decided to reform and open up the economy.
In early 1984, student union leaders of the University of Hong Kong and Chinese University wrote to then premier Zhao, expressing support for the 1997 handover of Hong Kong from the British to China and calling for democracy after that. He replied that it was "only right and proper" for Hong Kong to adopt a democratic system once it returned to China.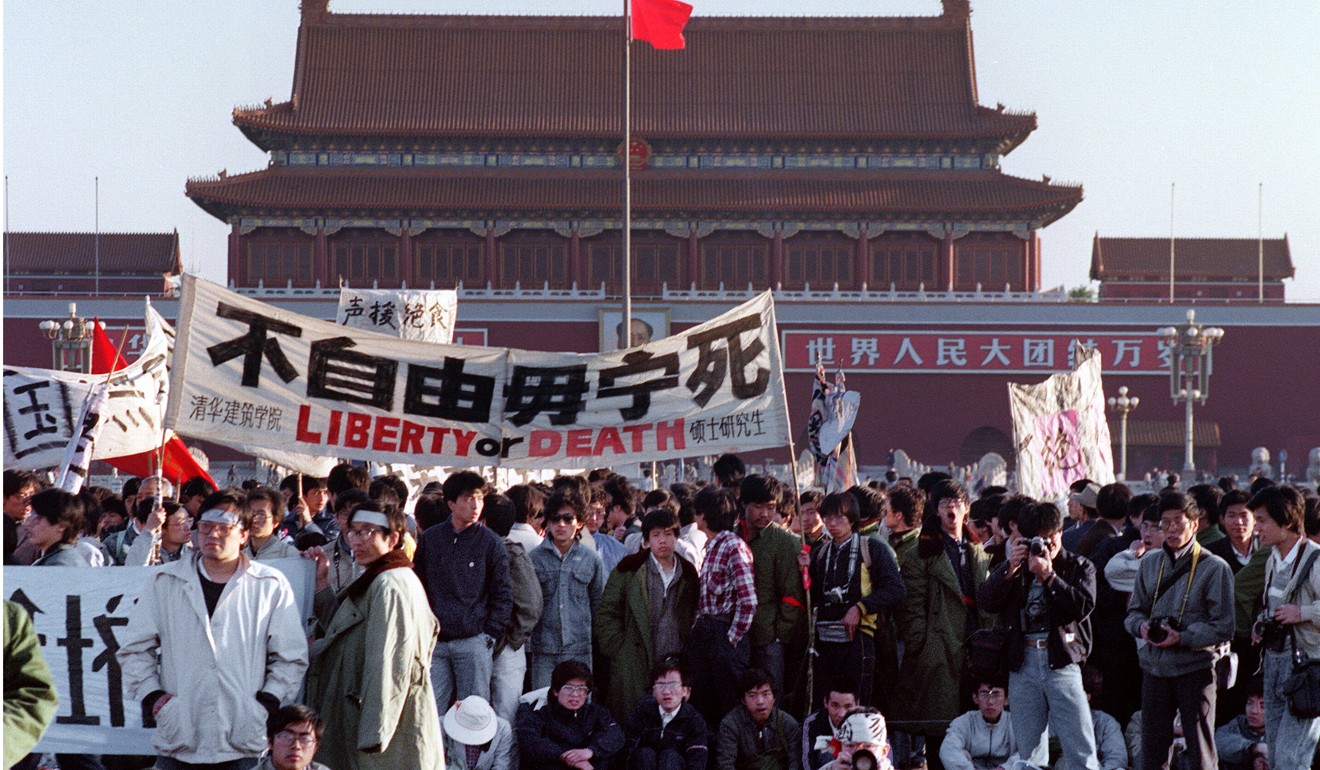 After the Sino-British Joint Declaration on the future of Hong Kong was signed in 1984, interactions between Beijing and the city's pro-democracy camp were positive, noted Dr Cheung Chor-yung, a senior teaching fellow at City University's department of public policy.
"Beijing was willing to listen to views from pro-democracy activists and considered this constructive criticism. It didn't see them as 'hostile forces'," he said.
Then, Hu's sudden death in April 1989 sparked student-led demonstrations in Beijing's Tiananmen Square that lasted nearly eight weeks before ending in a military crackdown on June 4, with tanks entering the square and soldiers firing at students and civilians.
The students' call for democracy in China had resonated in Hong Kong, where people donated substantial sums to support the protesters, and turned out in unprecedented numbers on the streets in late May to demonstrate, as Beijing began signalling tough action to come.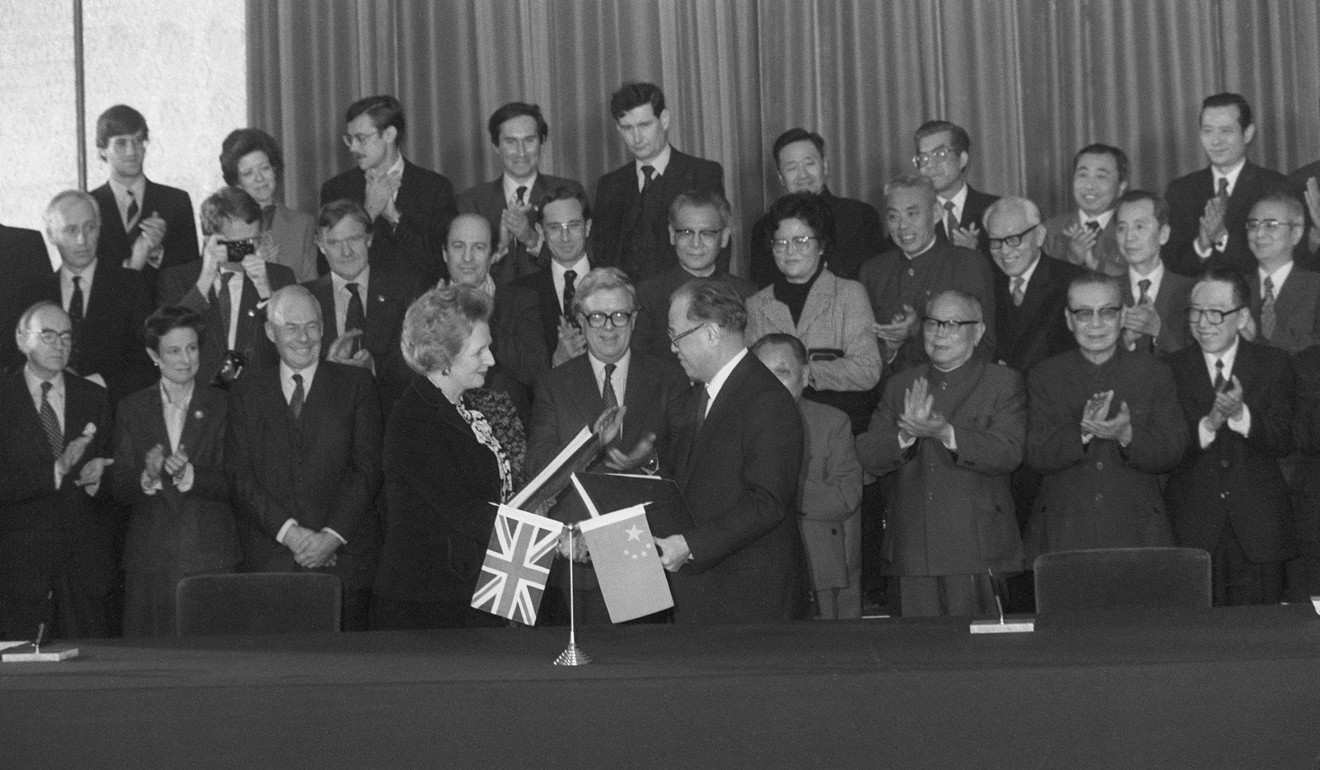 The scale and nature of the bloody crackdown on June 4 changed everything for Hong Kong, putting paid to talk of developing democracy, and an open election of the chief executive.
"The Tiananmen Square crackdown caused Hong Kong people to lose faith in the Chinese government and in Hong Kong's future," said University of Hong Kong history professor John Carroll.
The violence created a new mistrust in Hongkongers towards Beijing, altering their attitudes towards the handover and the Chinese government, he said.
Dissenting voices 
The crackdown occurred as a high-level drafting committee, comprising officials, businessmen, academics and professionals from Hong Kong and mainland China, was drawing up the
Basic Law
, Hong Kong's post-1997 mini-constitution.
Lawyer Martin Lee Chu-ming and educator Szeto Wah were prominent members who advocated for democracy in post-handover Hong Kong. Although theirs were dissenting voices, their views were respected.
As late as 1987, Xu Jiatun, director of the Hong Kong branch of Xinhua News Agency – Beijing's de facto embassy in the city – encouraged Lee to form a political party with some businesspeople and even pledged to provide Szeto financial help to launch another political group. Both declined.
Szeto, who died in 2011 aged 79, revealed in his memoirs published that year, that Xu had high hopes for him and groomed him as a possible future leader of the city. Szeto believed he could have become chief executive, if he had followed Beijing's orders.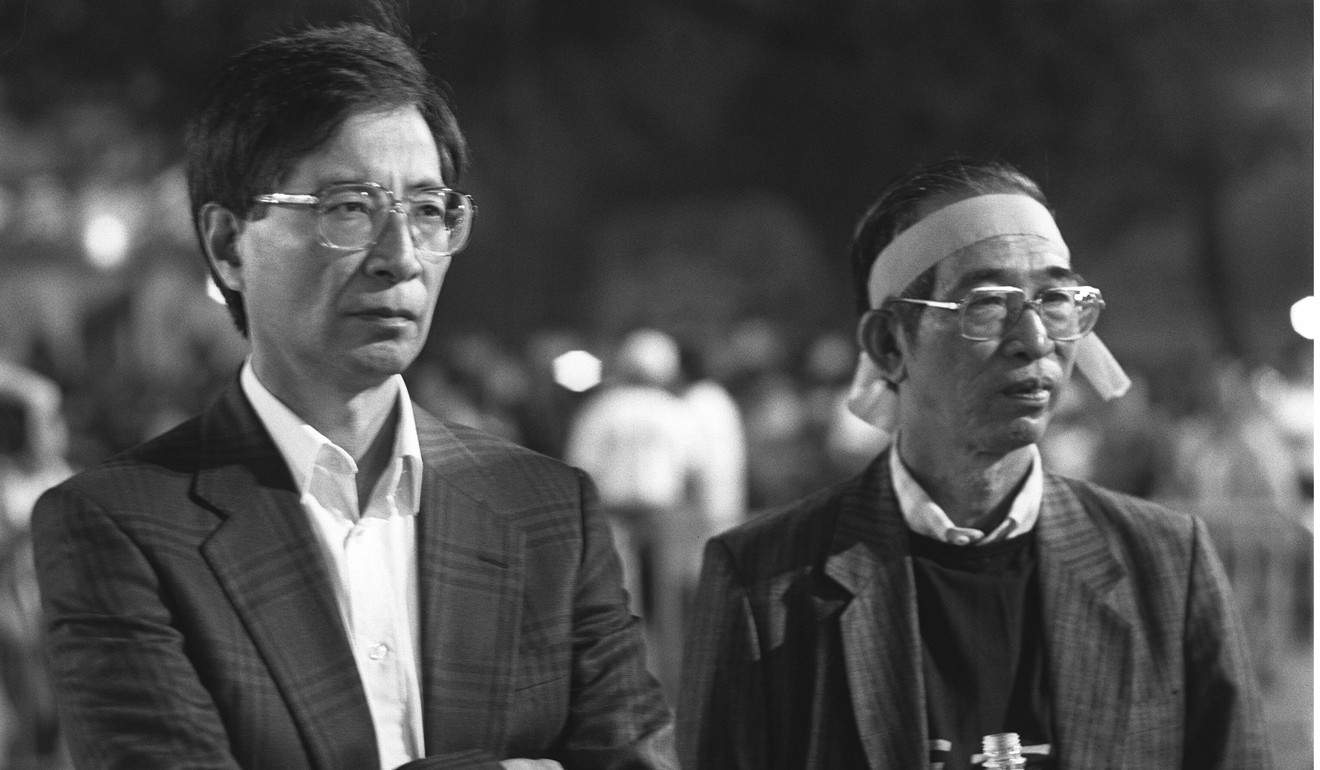 Instead, Lee and Szeto co-founded the Alliance in Support of Patriotic Democratic Movements of China, which raised funds in 1989 for the protesters in Beijing and called for an end to one-party rule in mainland China. After the crackdown, the alliance demanded vindication for the victims and has organised the
annual candlelight vigil
at Victoria Park every June 4.
Beijing branded the alliance subversive, and barred Lee and Szeto from the drafting committee. Both went on to become leading figures of Hong Kong's pro-democracy movement and long-time lawmakers.
City University's Cheung believes the differences between Beijing and Hong Kong's pan-democratic camp might have been gradually settled, if not for June 4.
"Beijing became more apprehensive about Hong Kong being used as a base to subvert China after the crackdown. It became less willing to heed calls for a faster pace of democracy in Hong Kong," Cheung said.
Lee, 80, said he had wondered many times about critical decisions he made over Hong Kong's relationship with Beijing, including his support for the pro-democracy movement in 1989.
"I have asked myself whether I was wrong," he said. "If the clock could be set back, would I act differently? I don't think we were wrong at all. The other side is wrong."
Hardline approach 
Mainland Chinese authorities soon began accusing "agents from hostile foreign forces" of masterminding the 1989 protests.
Some groups in Hong Kong, including the Federation of Students and the Alliance in Support of Patriotic Democratic Movements of China, funded the secret Operation Yellow Bird, which smuggled about 150 dissidents out of China.
Jiang Zemin, who replaced the liberal Zhao as general secretary of the Communist Party, remarked in July 1989 that "the well water does not interfere with the river water". He meant that while Beijing would not try to introduce socialism into Hong Kong after 1997, Hong Kong should not attempt to force democracy onto China.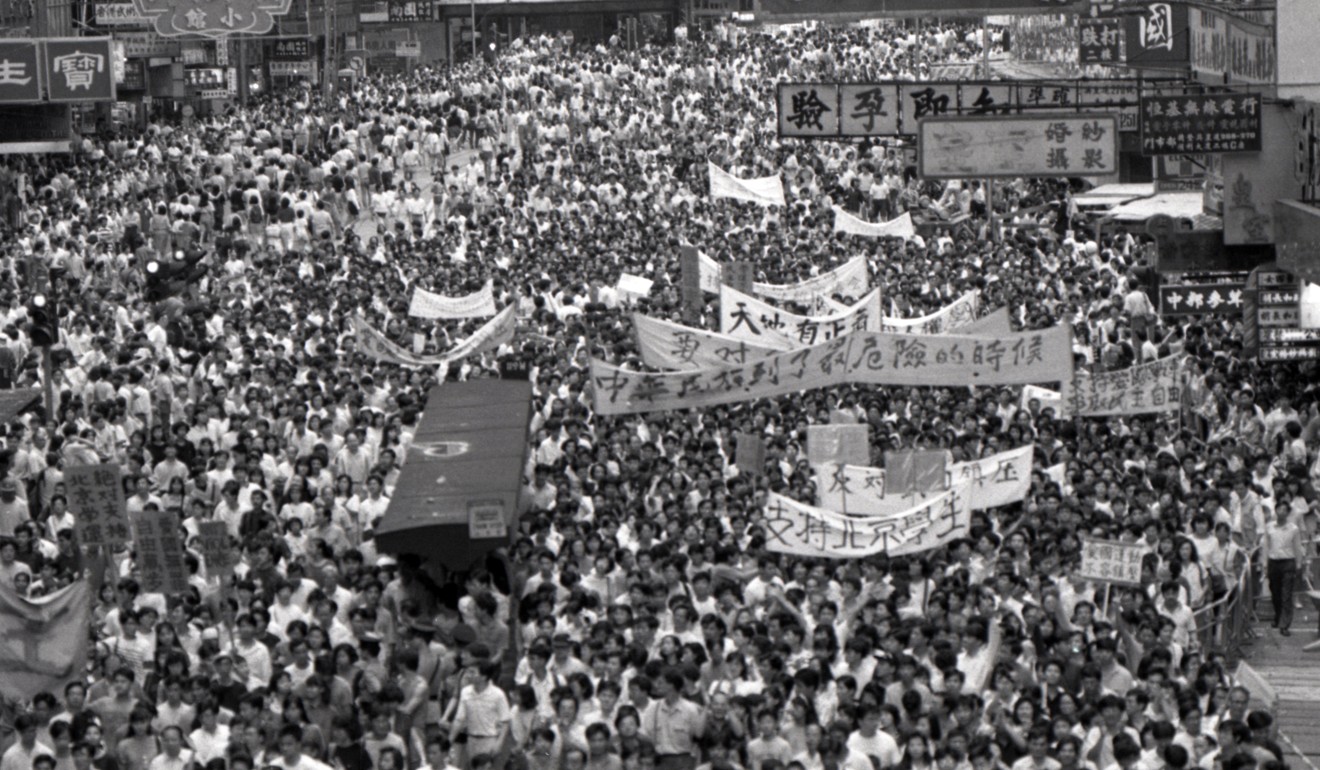 It was a warning to Hongkongers not to interfere in mainland Chinese politics.
Next came a commentary in the People's  Daily condemning Lee and Szeto for orchestrating "subversive activities" against the Chinese government.
Hong Kong historian and China specialist Steve Tsang, director of the SOAS China Institute at the University of London, said: "Beijing did become concerned that Hong Kong might be becoming a base for subverting the party-state, but it was the response of a paranoid state. Hong Kong could not and did not subvert the People's Republic of China.
"Beijing also became more restrictive about allowing Hong Kong to develop further along in the democratic direction after the Tiananmen Square crackdown."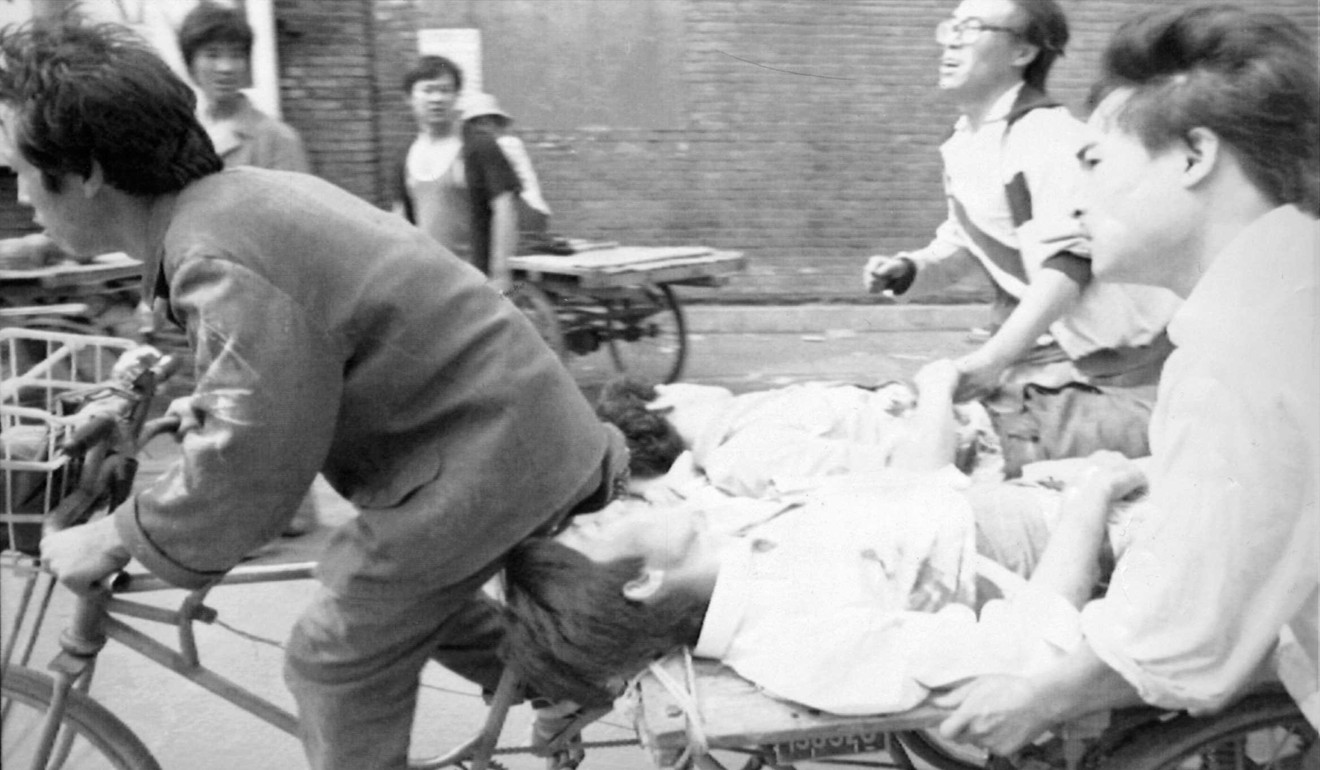 Meanwhile, profound change was happening elsewhere. The collapse of communist regimes in Eastern Europe and the break-up of the Soviet Union in the late 1980s and early 1990s heightened Beijing's suspicion of Western countries.
"It feared becoming the next target of subversion by the Western bloc," Cheung said. "It is no surprise that Beijing adopted a hardline approach towards Hong Kong after the events of 1989."
The friction between Beijing and Hong Kong played out in the Basic Law drafting committee, particularly over the wording of Article 23, relating to national security, a subject of much debate while Lee and Szeto were still members.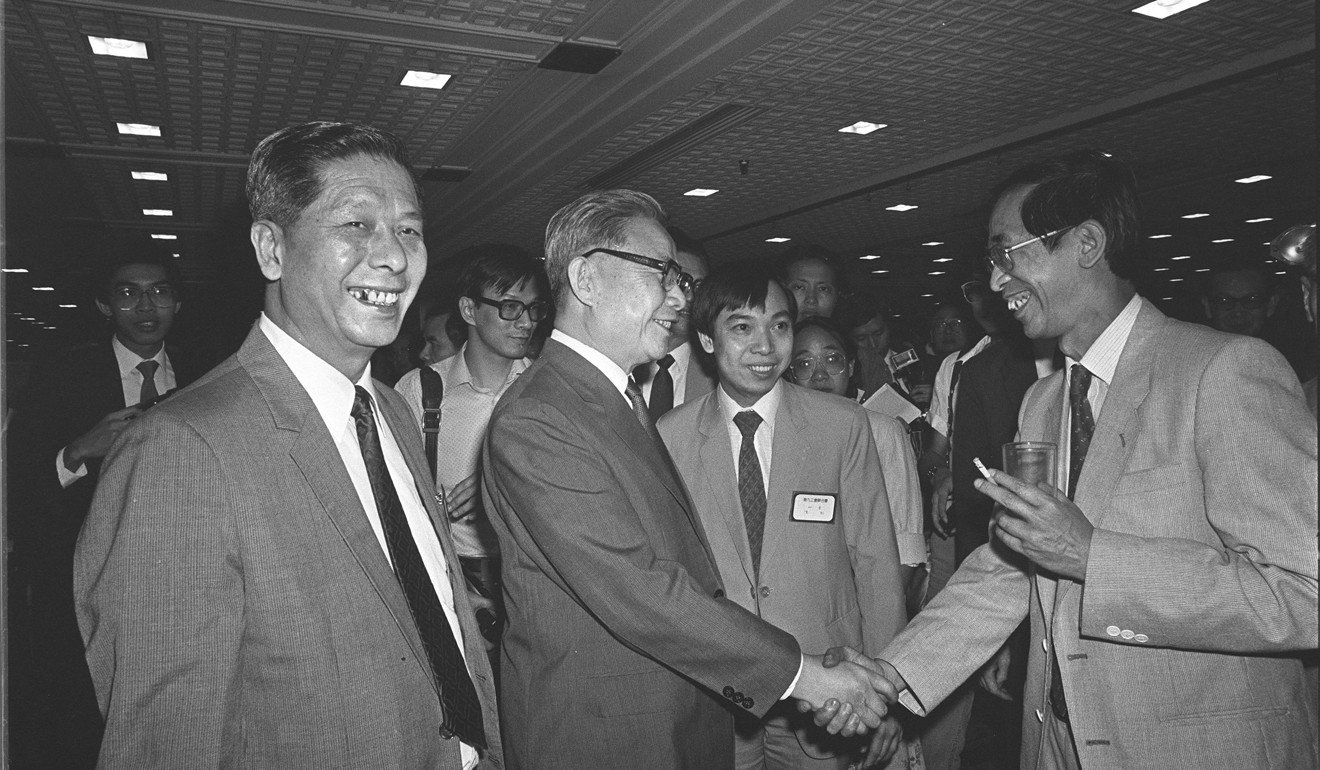 The final version, cleared at the end of 1989, said Hong Kong would "enact laws on its own to prohibit any act of treason, secession, sedition, subversion against the Central People's Government, or theft of state secrets … and to prohibit political organisations or bodies of the region from establishing ties with foreign political organisations or bodies".
But the Hong Kong government backed down from putting Article 23 in place after 500,000 people took to the streets to protest against it on July 1, 2003.
"The failure to enact the legislation lent credence to Beijing's suspicion that Hongkongers did not want to shoulder the duty of safeguarding national security," Cheung said.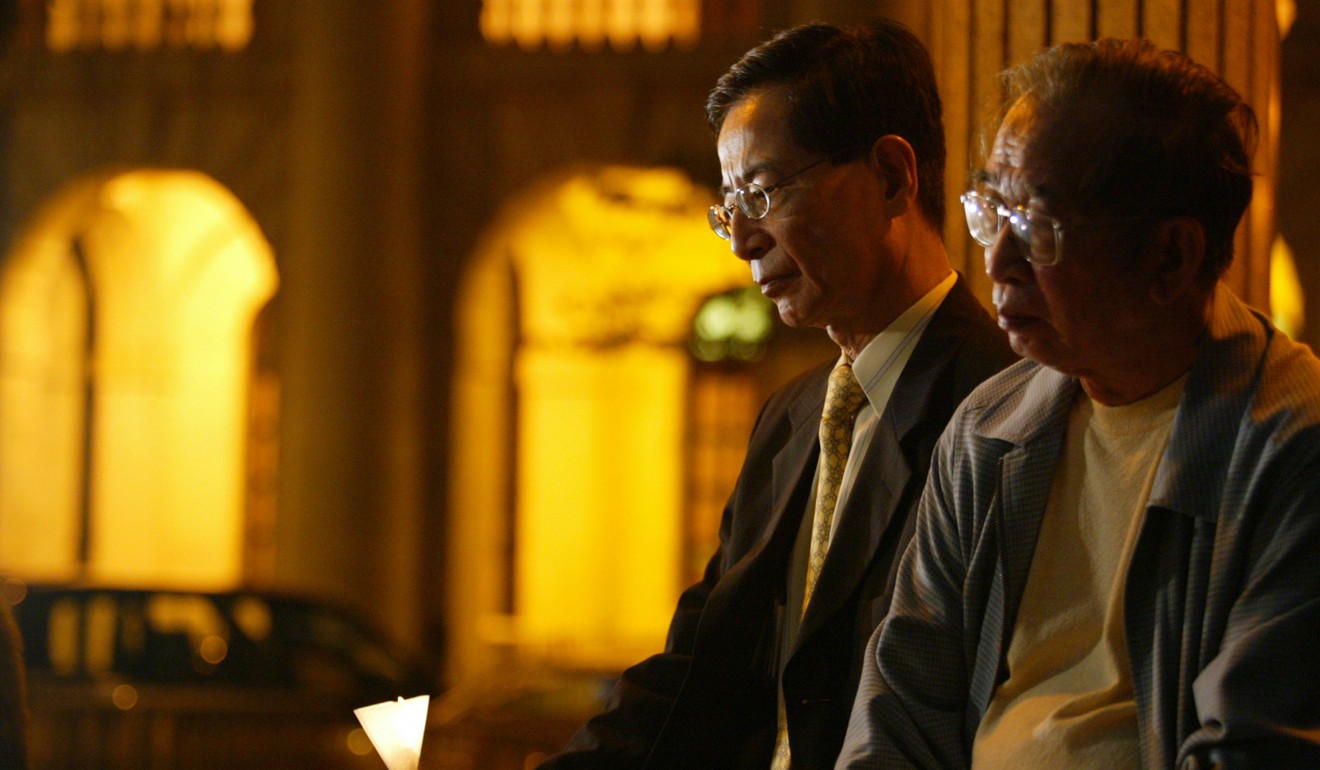 Way forward 
Beijing's attitude towards allowing open elections in Hong Kong also changed.
In 2007, the National People's Congress Standing Committee, China's top legislative body, ruled that Hong Kong's chief executive may be elected by universal suffrage in 2017 and all lawmakers would be elected the same way thereafter.
However, in March 2013, then NPC Law Committee chairman Qiao Xiaoyang said the chief executive must not be antagonistic towards the central government and as long as opposition politicians insisted on confronting Beijing, they could not hold the position.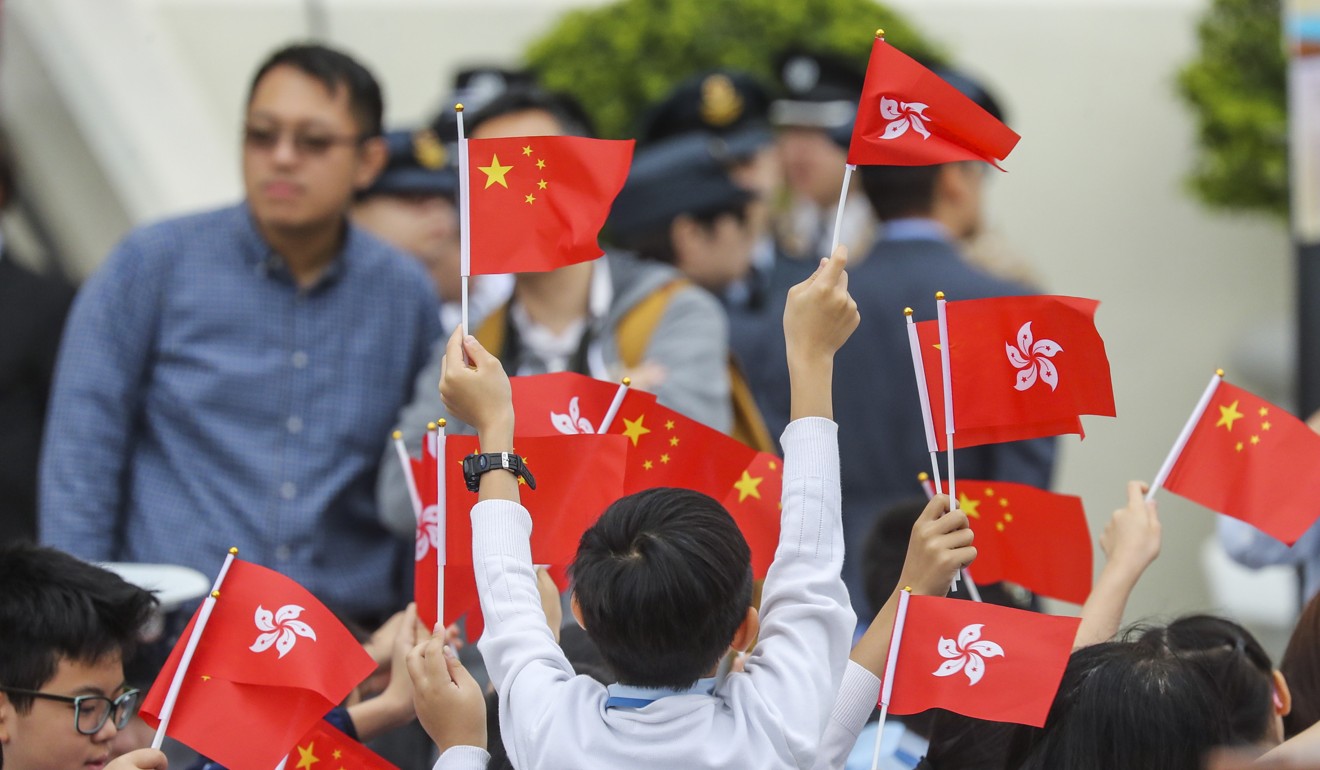 "One day, when they give up going against the central government, return to the stance of 'loving the nation, loving Hong Kong', and prove by their actions they will not harm the interests of the country and Hong Kong, the door will be open for them," he said.
In August 2014, Beijing set out a framework for Hong Kong voters to pick their next leader from two or three candidates endorsed by a 1,200-strong nominating committee.
This was not the universal suffrage Hongkongers expected. It meant the 2017 field would be narrowed to candidates acceptable to Beijing.
That decision triggered the 79-day
Occupy movement
, the city's biggest demonstration of civil disobedience which saw main roads in the key commercial areas of Admiralty, Mong Kok and Causeway Bay blocked by protesters.
The protests failed to move Beijing, and several Occupy leaders were arrested. The new crop of pro-democracy activists tossed up by events in 2014 include those who regard Hong Kong as separate from mainland China, and see no advantage in engaging with Beijing.
Joshua Wong Chi-fung, an Occupy leader and co-founder of Hong Kong's youngest political party, Demosisto, resisted the notion that younger democrats were the only ones cool on talks with Beijing.
"I haven't seen any democrat calling for dialogue with Beijing recently," Wong, 22, said.
In June 2015, the Legislative Council rejected the Hong Kong government's proposal to carry out the 2017 election of the chief executive according to Beijing's framework.
When the time came,
Carrie Lam Cheng Yuet-ngor
was chosen leader by a 1,200-member Election Committee dominated by the business and professional elite, like her predecessor five years earlier
.
She has since rejected calls to relaunch the political reform process, citing the lack of an appropriate social atmosphere.
Wong Kwok-kin, a lawmaker from the pro-Beijing Federation of Trade Unions, said the only way forward was for pan-democrats to sit down with Beijing officials.
He maintained that Beijing had remained keen to communicate, but pan-democrats had been hesitant, not least because of a lack of strong leaders within the camp.
"Even moderate pan-democrats do not dare to engage in talks with Beijing officials for fear of being criticised by fellow democrats and their supporters," Wong said.
Martin Lee is aware of the generational divide between older and younger pan-democrats, but blames Beijing for going back on its promise for democracy in Hong Kong.
He recalled that in early October 2014, after police used tear gas against Occupy protesters in Admiralty, he bumped into a Chinese University student on the street.
"Sobbing, the girl asked me why I and my fellow democrats had accepted the 'one country, two systems' principle in the 1980s," he said, referring to the framework under which Beijing governs Hong Kong.
"I replied that it was the only feasible option at the time and asked if she wanted Hong Kong to become independent. Did she want a revolution? I don't think those are ways out for our city."
He still believes the one country, two systems principle is the best arrangement for Hong Kong. 
"I'm adamant that fighting for democracy through peaceful means is still the best answer," he said. "For those young people who advocate Hong Kong independence, I wish them good luck and hope they do not put their safety at risk."
The next part of this series looks at the gulf between the young people who witnessed the Tiananmen Square crackdown, and those who came after them