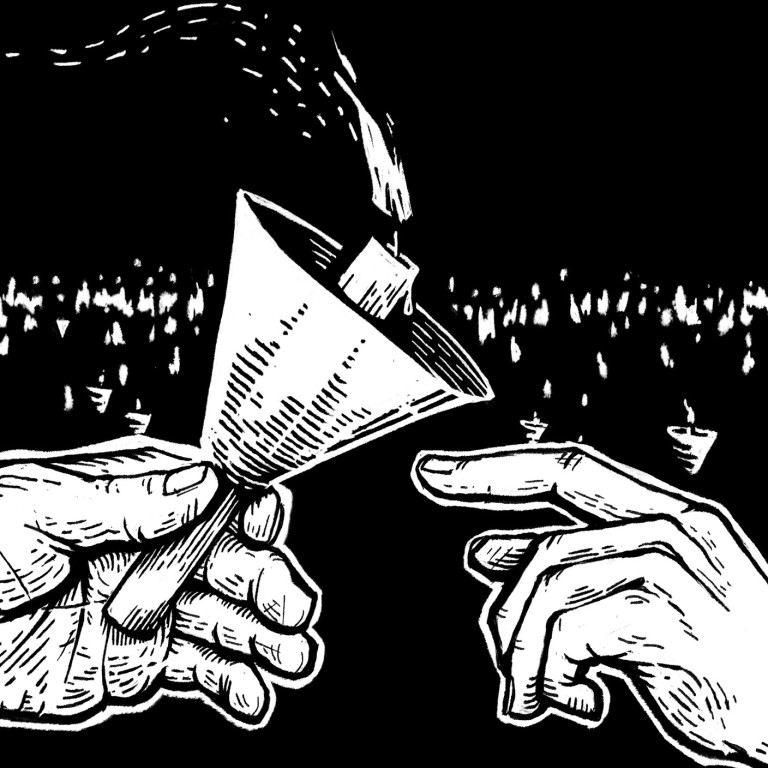 Hong Kong has kept flame of Tiananmen Square crackdown alive for 30 years – but is the fire burning out?
The events of 1989 profoundly affected people in Hong Kong, then still a British colony
But 30 years later, younger residents are less bothered about commemoration, focusing instead on political concerns closer to home
In the fifth instalment of our six-part series, Gary Cheung examines the struggle to keep the spirit and memory of June 4 alive in Hong Kong
Pun Ngai is recognised for her research on mainland Chinese migrant workers and has written an award-winning book, but there is one episode of her life she rarely speaks about openly.
As a teenager in 1989, the Hongkonger was in the thick of intensifying events in Beijing's Tiananmen Square as nearly eight weeks of student demonstrations – attacking corruption and demanding democratic reforms – drew towards a sudden, tragic end.
"I will never forget those days and those nights," said Pun, now 49 and a sociology professor at the University of Hong Kong.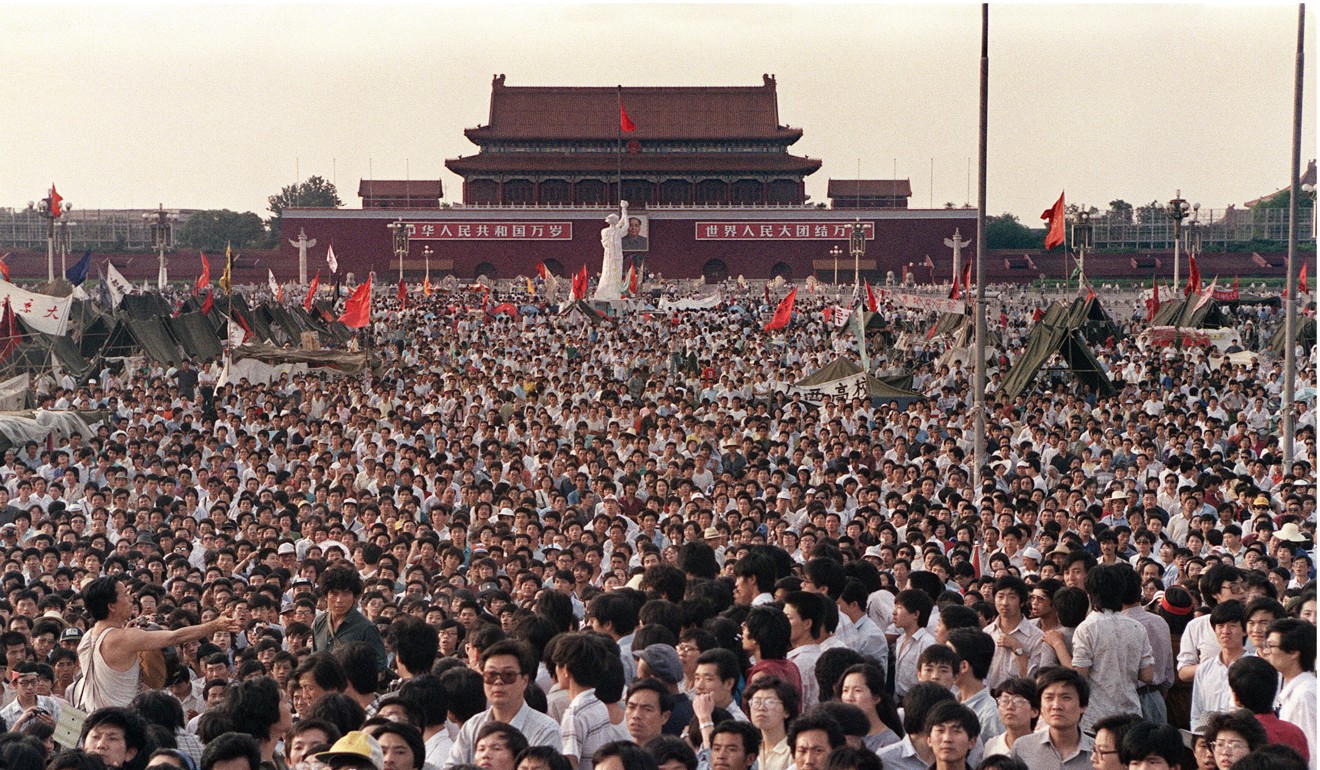 Pun was there when the People's Liberation Army tanks rolled into the square and, as she fled the ensuing chaos in the early hours of June 4, she crossed nearby Chang'an Avenue, where she witnessed scenes that remain vivid in her memory.
"I saw many people walking towards the soldiers who had opened fire. Those people were unfazed by death," Pun recalled. "I saw people lying on the ground after they were shot and remember the ambulances passing by unceasingly."
She was one of 30 students from the Chinese University of Hong Kong who had gone to Beijing to stand with the protesters, taking cash raised by their student union and helping out in whatever way they could at one corner of the square.
"Many students from other mainland cities had flocked there to take part in the protests, with little money in their pockets," she said. "We bought them lunchboxes and tents. We also had duplicating machines for students who wanted to print their pro-democracy poems to distribute."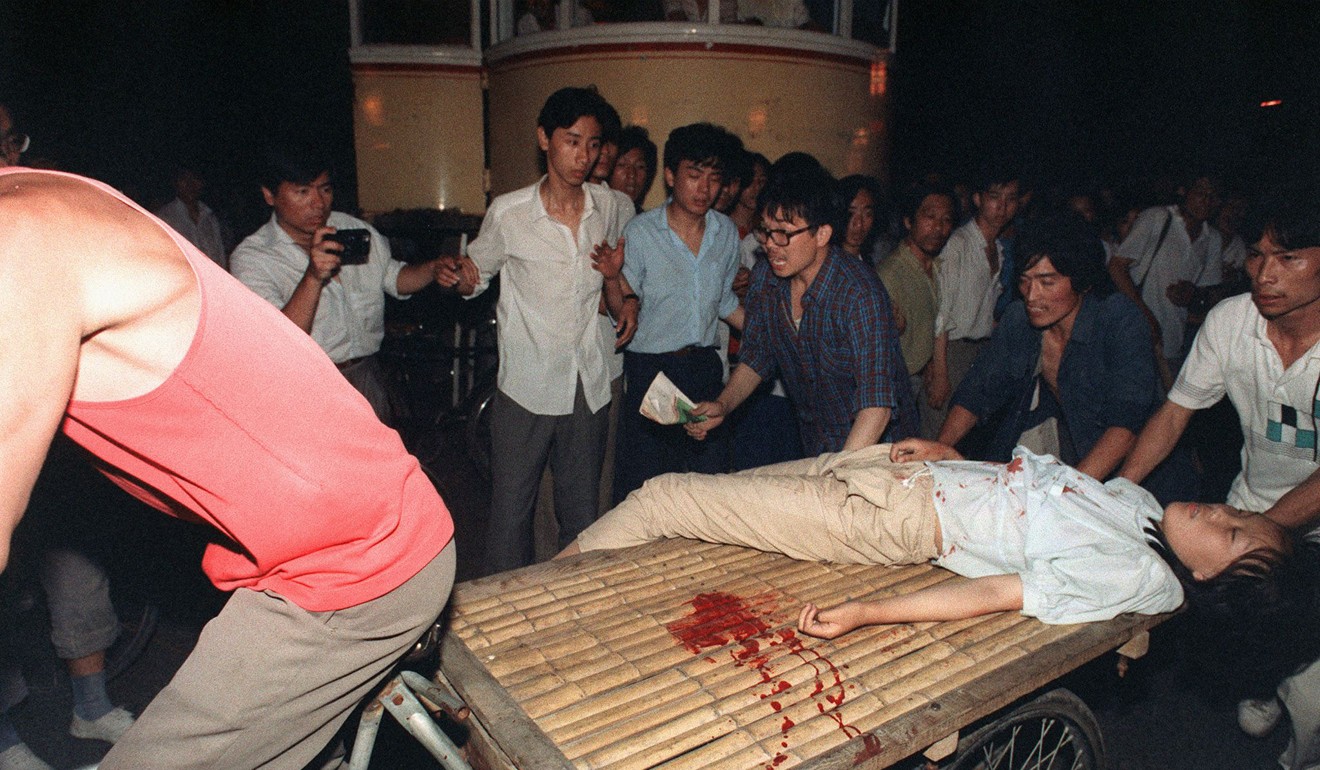 She witnessed what happened the night the troops arrived, while being escorted to the safety of her hotel by some mainland students.
"After 2am on June 4, the mainland student leaders decided to evacuate protesters from the square to avoid massive casualties," she said.
The demonstrations had a profound impact on people in Hong Kong, then still a British colony with a population of
5.6 million. Aside from the Chinese University students, several groups,
including the Hong Kong Federation of Students,
raised millions of dollars to support the protesters
.
On May 21 and again on May 28, more than a million people had taken to the streets of Hong Kong to show solidarity with the protesters in Beijing nearly 2,000km away.
Then the crackdown happened, shocking the world and especially the people of Hong Kong. Grim video footage and photographs showed the tanks arriving; protesters fleeing; civilians lying on the ground, dead and injured.
On June 30, Beijing mayor Chen Xitong claimed more than 200 people died, including 36 university students. Unofficial estimates have ranged from several hundred more to well over 1,000.
With Hong Kong's handover from the British to China less than a decade away, June 4 triggered in Hongkongers a new distrust of mainland authorities, energising pro-democracy activism.
Hong Kong historian and China specialist professor Steve Tsang, director of the SOAS China Institute at the University of London, said the crackdown shaped the city's history and Hongkongers' view of themselves.
"Many Hongkongers felt they were brothers of the protesters and fellow Chinese," he said. "This changed dramatically when the massacre started, and they realised that being Hongkongers was what protected them from death and reprisal faced by their mainland comrades."
In the aftermath, Hongkongers led the underground Operation Yellow Bird movement to help 150 people flee China. They included protest leader Wuer Kaixi, who escaped via Hong Kong to start a new life as a dissident overseas.
On the first anniversary of the crackdown, Victoria Park was the venue of a candlelight gathering to remember what happened. A vigil has been held there every year since.
Hong Kong remains the only place in the world where the June 4 anniversary is observed in public on such a large scale. The vigil is organised by the Hong Kong Alliance in Support of Patriotic Democratic Movements of China, which wants Beijing to come clean on the facts and vindicate the student-led protest movement.
But there are questions about how long interest will endure in Hong Kong. Older people still turn up at the vigil. Perhaps understandably, younger people – especially those under 30 – relate less to the events, which occurred before they were born.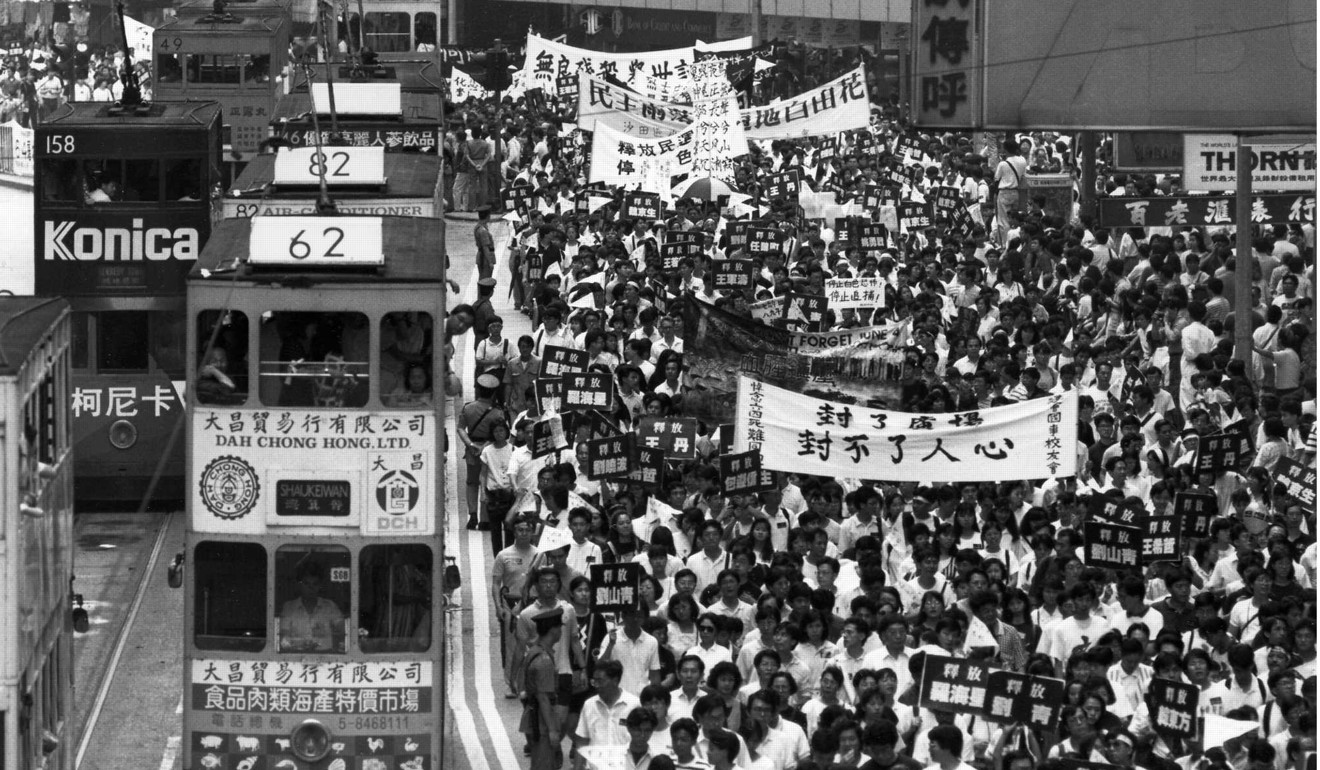 A localist movement has also taken root and it includes younger politicians who say Hongkongers should care more about issues that matter to them, including resisting efforts by Beijing to – as they see it – curb their freedoms and democratic rights.
Since 2016, student unions have snubbed the vigil, saying democracy in mainland China is not the concern of Hongkongers, a view prevalent among other young people.
Parco Wong Lok-hang, 19, who heads City University's campus television channel, said it remained meaningful to mourn the crackdown's victims, but added that he drew the line there.
"I'm a Hongkonger and it's not the duty of our generation to fight to vindicate the June 4 incident. Nowadays, we can't even safeguard the 'one country, two systems' principle," said Wong, who supports independence for Hong Kong.
An older generation remembers
Such sentiments bother Hongkongers such as photojournalist Wong Kan-tai, 62, grass-roots organiser Ng Kin-wing, 52, and retired nightclub manager Simon Tam Nai-chung, 76, who remember and still care.
Wong was in Beijing in April 1989 to cover a gymnastics competition when the Tiananmen Square protests began. After he returned to Hong Kong, he took leave and headed back to Beijing, where he remained until June 6.
His photographs show protest marches, the tanks rolling along Chang'an Avenue and civilians who had been shot by soldiers.
"I knew this was a historic event which would not happen regularly in China," Wong said. "I captured those historic moments through the frame of my viewfinder." 
Ng swung into action the day after the crackdown, after Beijing imposed a news blackout. Then a final-year student at Chinese University, he assembled an eight-member team to spread the word to mainlanders.
In the era before the internet, smartphones and social media, their most trusty tool was the fax machine.
"We sent photocopies of Hong Kong newspaper reports to mainland government institutions and enterprises from fax machines at the student union and student press. We hoped to let as many mainlanders as possible know the truth about the crackdown," Ng said.
"We worked in shifts to send faxes round the clock. However, many mainland institutions switched off their fax machines after receiving our faxes."
Now an organiser with the Grassroots Development Centre, which fights for the rights of the poor, he said the development of Hong Kong remained closely tied to that of mainland China.
"Young people in Hong Kong shouldn't just focus on what is happening in Hong Kong and turn a blind eye to that chapter of history in China," he said.
While Ng was spurred by the news blackout, Beijing's initial comments on casualties, on June 6, turned Tam into an instant activist.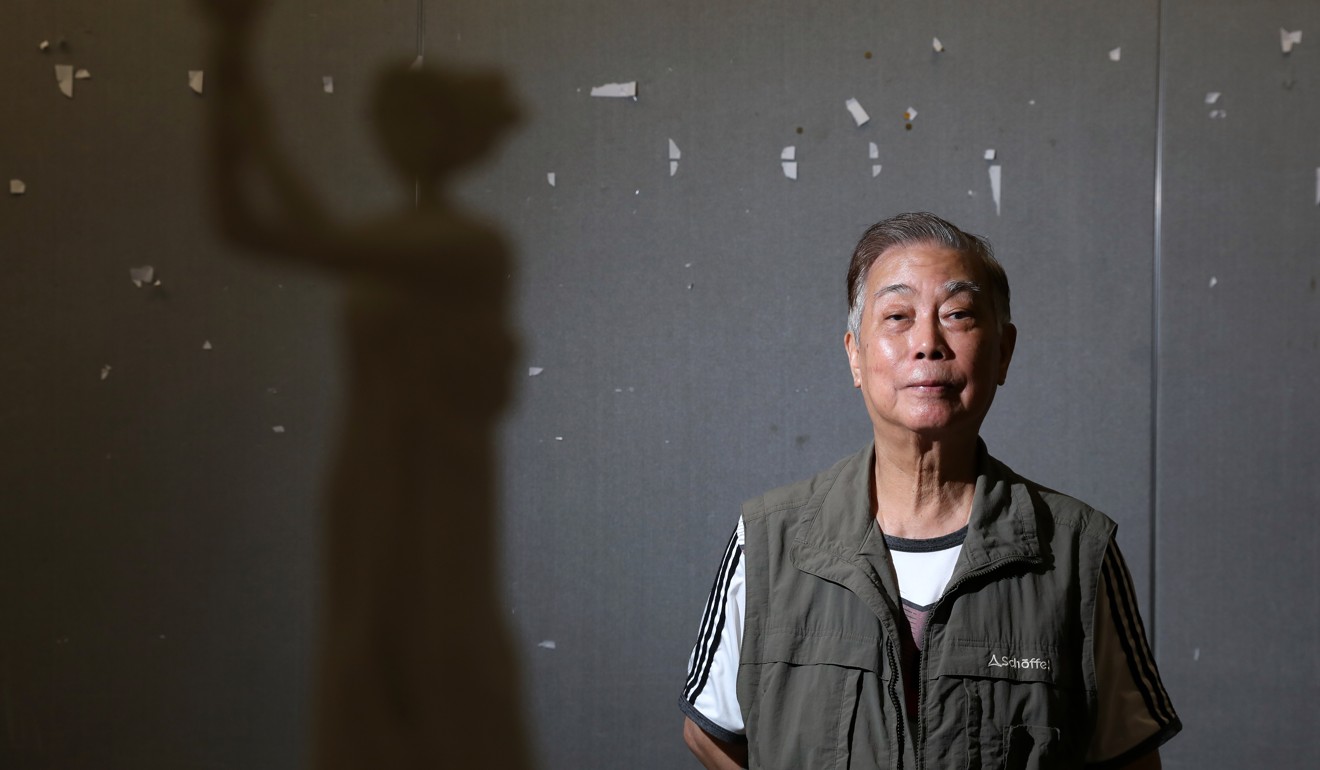 He was running the New Oriental Night Club in Tsim Sha Tsui at the time and was furious to hear State Council spokesman Yuan Mu declare only 23 students and fewer than 300 civilians and soldiers had died.
"I mobilised more than 40 nightclub workers, including managers and some hostesses, to go to Victoria Park at 2am on June 7 to vent our anger against the Chinese government lying about the extent of the massacre," he said. "We waved placards and chanted slogans calling for those who ordered the crackdown to be held responsible."
He has attended the annual vigil at Victoria Park every year since.
Vigil highs and lows
This June 4, as in previous years, the candlelight vigil will be held at Victoria Park, and the question is: how many people will show up?
Over the years, the crowd size has reflected not only Hongkongers' lasting memory, but also the political mood and, more recently, generational change.
For most of the first 20 years, between 40,000 and 50,000 people turned up. Each year, a contingent of mainland Chinese would come too, including some dissidents associated with the 1989 protests.
On the 20th anniversary in 2009 attendance tripled to 150,000.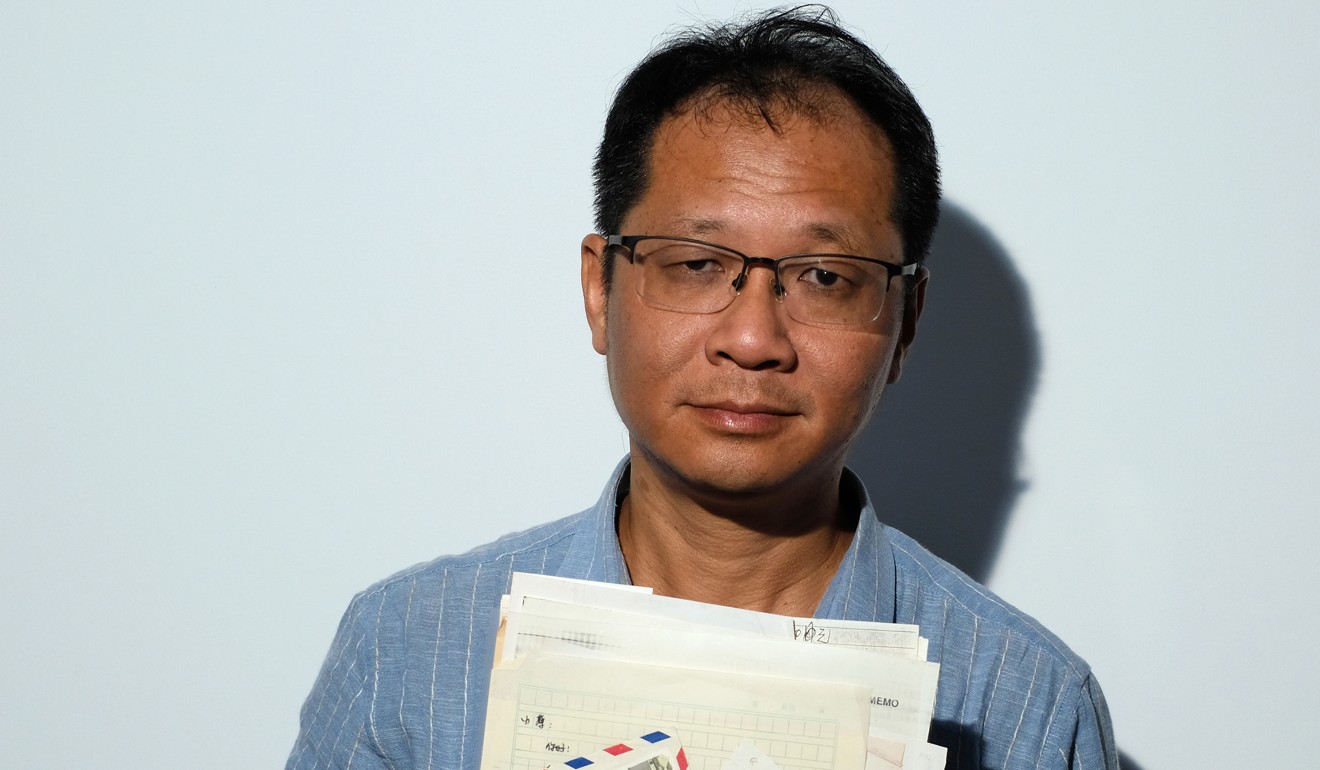 Richard Tsoi Yiu-cheong, vice-chairman of the alliance which organises the vigil, said the 2009 surge was partly due to a controversial statement by then chief executive Donald Tsang Yam-kuen just weeks earlier.
During a question and answer session at the Legislative Council, Tsang said: "The incident happened many years ago."
"The country's development in many areas has since achieved tremendous results and brought economic prosperity to Hong Kong. I believe Hong Kong people will make an objective assessment of the nation's development."
Organisers believe the record turnout included many who wanted Tsang to know he did not speak for all Hongkongers and they were not so dazzled by China's economic development to forget what happened.
Attendance peaked twice more to about 180,000 in 2012 and 2014, but has come down in recent years.
The theme of the 2013 vigil – "Love the country, love the people" – sparked a row between the organisers and localists who slammed the vigil as "ritualistic" and merely an opportunity for the alliance to raise funds. The slogan was dropped.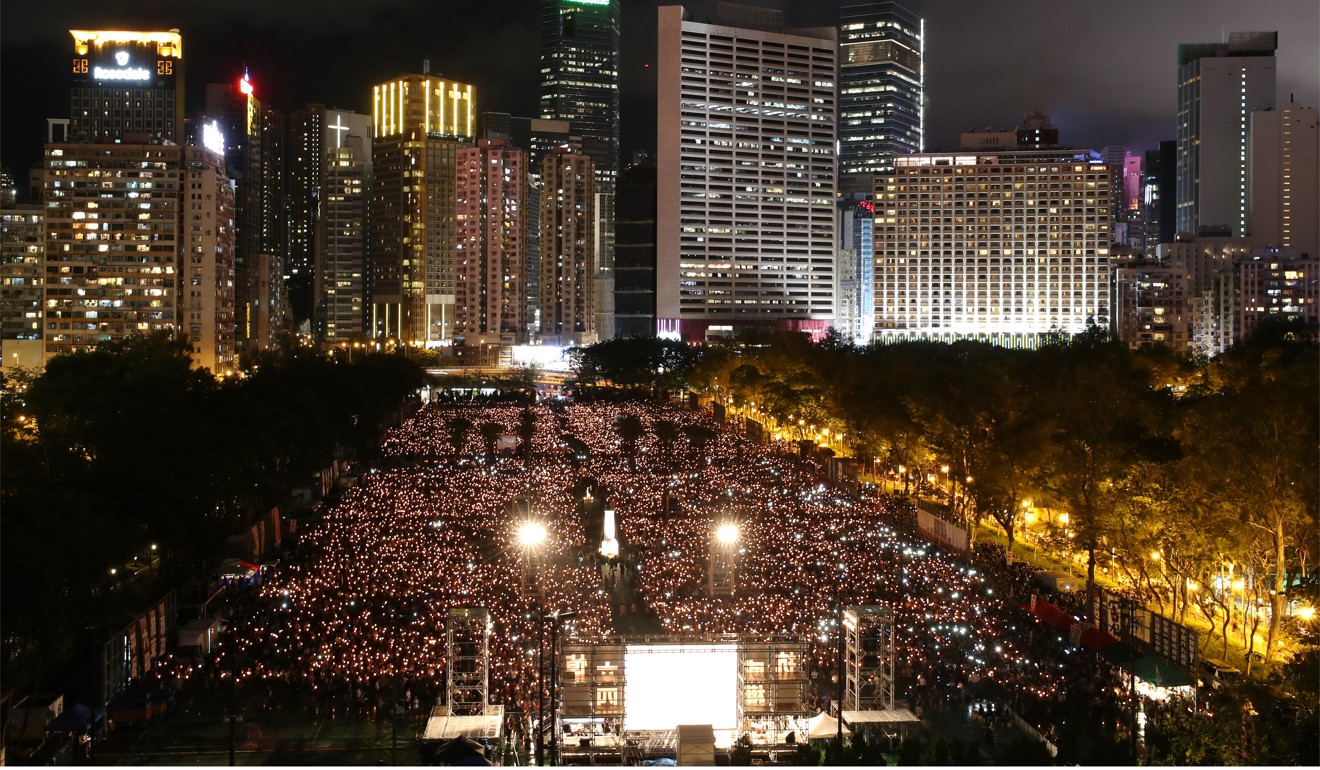 The 79-day pro-democracy Occupy protests of 2014, Hong Kong's biggest episode of civil disobedience, appear to have had an effect. University student unions began keeping away after that, and attendance slipped to an eight-year low of 110,000 in 2017, edging up by 5,000 last year.
Melbourne-based Louisa Lim, a journalist in Hong Kong in the 1990s and author of The People's Republic of Amnesia: Tiananmen Revisited, a book about the Communist Party's efforts to quash all attempts to discuss or commemorate June 4, 1989, said Hong Kong had played a unique role in remembrance.
"Because of the suppression of the memory in China, the collective memory of what happened in 1989 hardly resides in China any more. Hong Kong is still the one place on Chinese soil where there is freedom to remember and to mark it, and I think people understand that, and that's why they turn up year after year," she said.
"The very fact that so much of this information is censored within China itself provides a certain moral duty to Hongkongers to exercise the freedoms that are still available to them, and to remember it."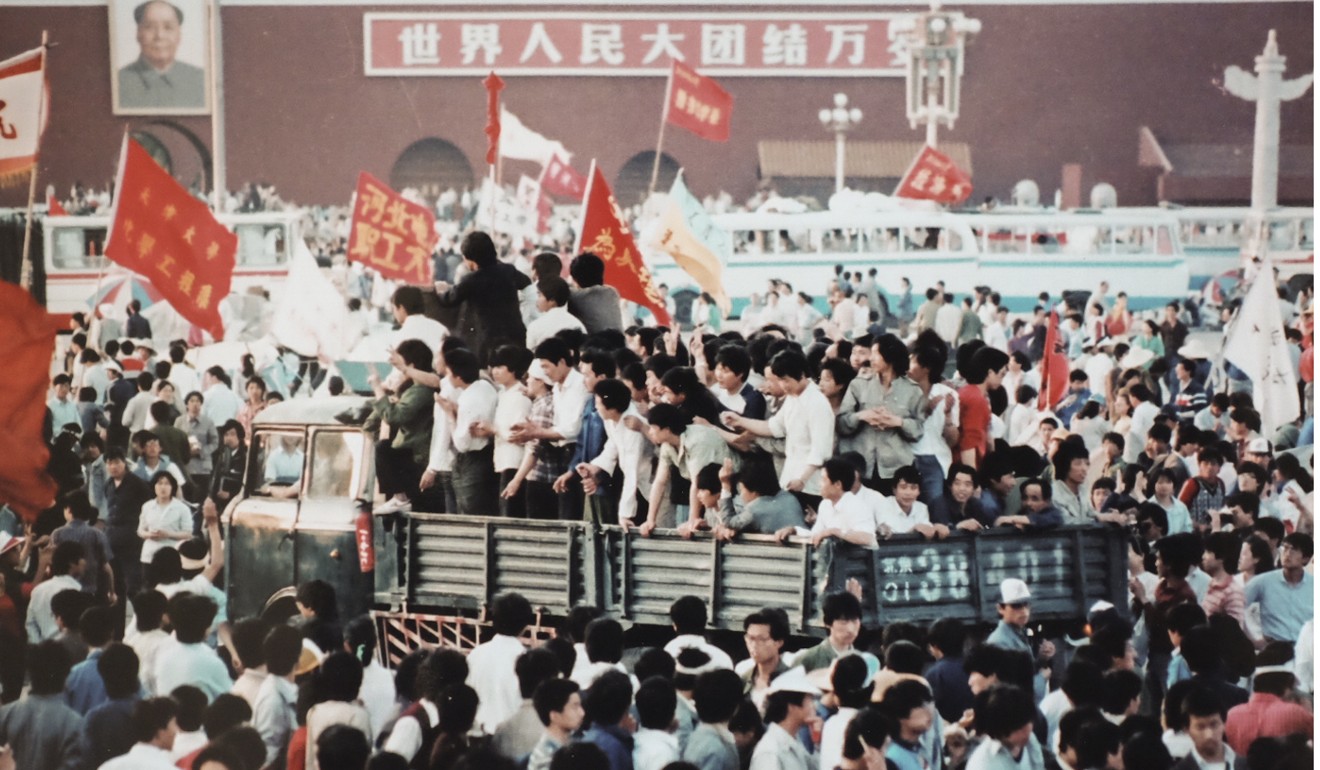 Alliance chairman Albert Ho Chun-yan said it was unrealistic for localists to ignore mainland developments, because what happened there affected Hong Kong. But he agreed the alliance needed to step up efforts to reach out to the young.
One young person who will be at this year's vigil is Baptist University final-year student Wong Nga-man who, at 23, is the youngest committee member of the alliance. She became interested in June 4 at secondary school and attended her first vigil in 2012.
"The 1989 pro-democracy movement marked the beginning of Hong Kong people's political awakening," she said. "I don't agree with the notion that Hong Kong people can ignore what happens in China."
Additional reporting by Sum Lok-kei