LIVE
As it happened: How 'record crowds' turned out for Tiananmen Square 30th anniversary vigil in Hong Kong
Organisers claim turnout exceeds 2012 and 2014 peaks but police estimate crowd was 37,000 at most
City's contentious extradition bill also brings out crowds
Topic |  
Tiananmen Square crackdown 30th anniversary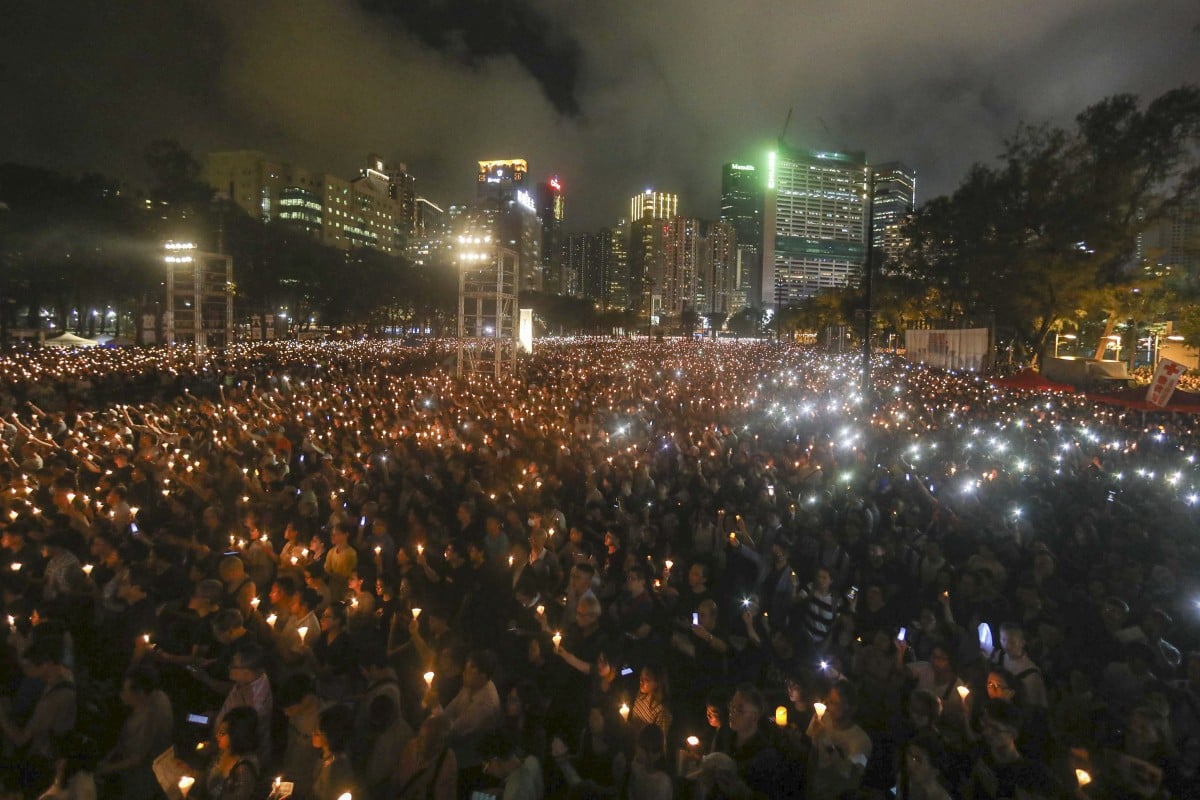 Photo: Sam Tsang
INTRODUCTION
Hongkongers gathered in record numbers, organisers said on Tuesday night, to mourn those who lost their lives in a bloody crackdown on democracy protesters in Beijing's Tiananmen Square in 1989.
The Hong Kong Alliance in Support of Patriotic Democratic Movements of China said well over 180,000 had attended the annual candlelight vigil, contrasting with last year's 115,000. Police put the figure at 37,000 on Tuesday night and 17,000 in 2018.
Public opposition to the government's controversial extradition bill was expected to boost the turnout on the 30th anniversary of the tragedy which left hundreds, possibly more than 1,000, dead.
You can see how it played out below.