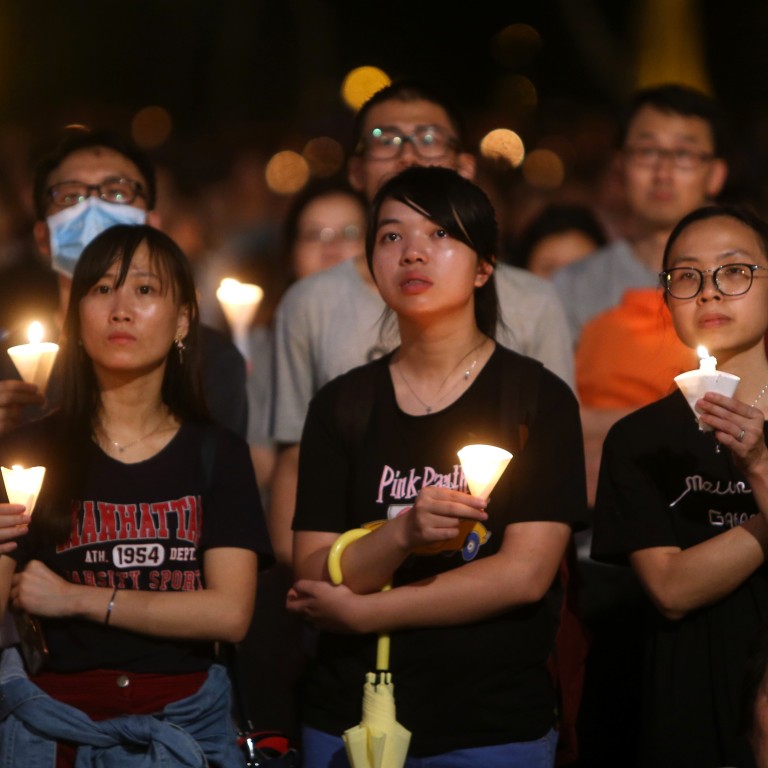 Hong Kong keeps Tiananmen crackdown memory alive with 'record-breaking' mass vigil
Crowds form sea of candles at Victoria Park to mark bloody incident on June 4, 1989, in Beijing
Emotions fired up by controversy over government's extradition bill
A record turnout of more than 180,000 people, according to organisers on Tuesday night, turned Hong Kong's Victoria Park into a sea of candles in an emotionally charged vigil to mark the 30th anniversary of the Tiananmen Square crackdown.
After months of political turmoil and mounting concerns about diminishing freedoms, brought to a head by the government's recent push to change the city's
extraditions laws
to allow criminal suspects to be sent back to mainland China, Hongkongers came out in force for the biggest gathering on Chinese soil to mourn the victims of June 4, 1989.
Police put the turnout at a far more conservative 37,000 at its peak.
They came in their tens of thousands to Victoria Park – activists and regular folk, youngsters and senior citizens, students and professionals – singing songs, shouting slogans, and promising never to forget, three decades after Beijing sent in the military to crush the pro-democracy movement in a brutal crackdown that remains the subject of bitter controversy to this day.
Organisers attributed the massive turnout to this being the 30th anniversary of Tiananmen as well as the political fallout and public backlash over the extradition bill which would allow Hong Kong to hand over fugitives to jurisdictions it has no previous agreement with.
The Hong Kong Alliance in Support of Patriotic Democratic Movements of China, which organised the vigil, said well over 180,000 had attended, contrasting with last year's 115,000. Police put the figure at 17,000 in 2018.
Attendance peaked twice to about 180,000 in 2012 and 2014, but has diminished in recent years, with some student leaders urging a boycott because they consider it more worthwhile to fight for greater democracy in Hong Kong rather than the rest of China.
At 8.20pm, organisers closed entry to six soccer pitches, each accommodating some 20,000 people, as the crowds still pouring in had to be diverted to an adjacent lawn.
After a minute's silence at 8.30pm in memory of the victims, a recorded video was broadcast on stage featuring Zhang Xianling, a member of the Tiananmen Mothers group formed by the parents of some of those who were killed in the crackdown. Her son was one of them.
"For 30 years, the candle lights at Victoria Park have accompanied us through difficult times, and have warmed our hearts," she said. "It's been 30 years since the crackdown. The sounds of the gunshots on that bloody night … have forever stayed in our minds."
The alliance has organised the annual vigil in Hong Kong since 1990, demanding Beijing come clean on the facts and vindicate the student-led protest movement.
Many vigil-goers said the extradition bill had prompted them to attend the event.
Student Wong Wai-yi, 28, who had stopped taking part in the vigil for a while because she found it "too repetitive", was back again this year citing the fugitive law controversy.
"Once the bill is passed, the basic structure of Hong Kong will be destroyed because we are well-known for the freedom we have, as compared with mainland China," she said.
Among the first-timers this time was Thomas Lo, a 14-year-old pupil, who came on his own.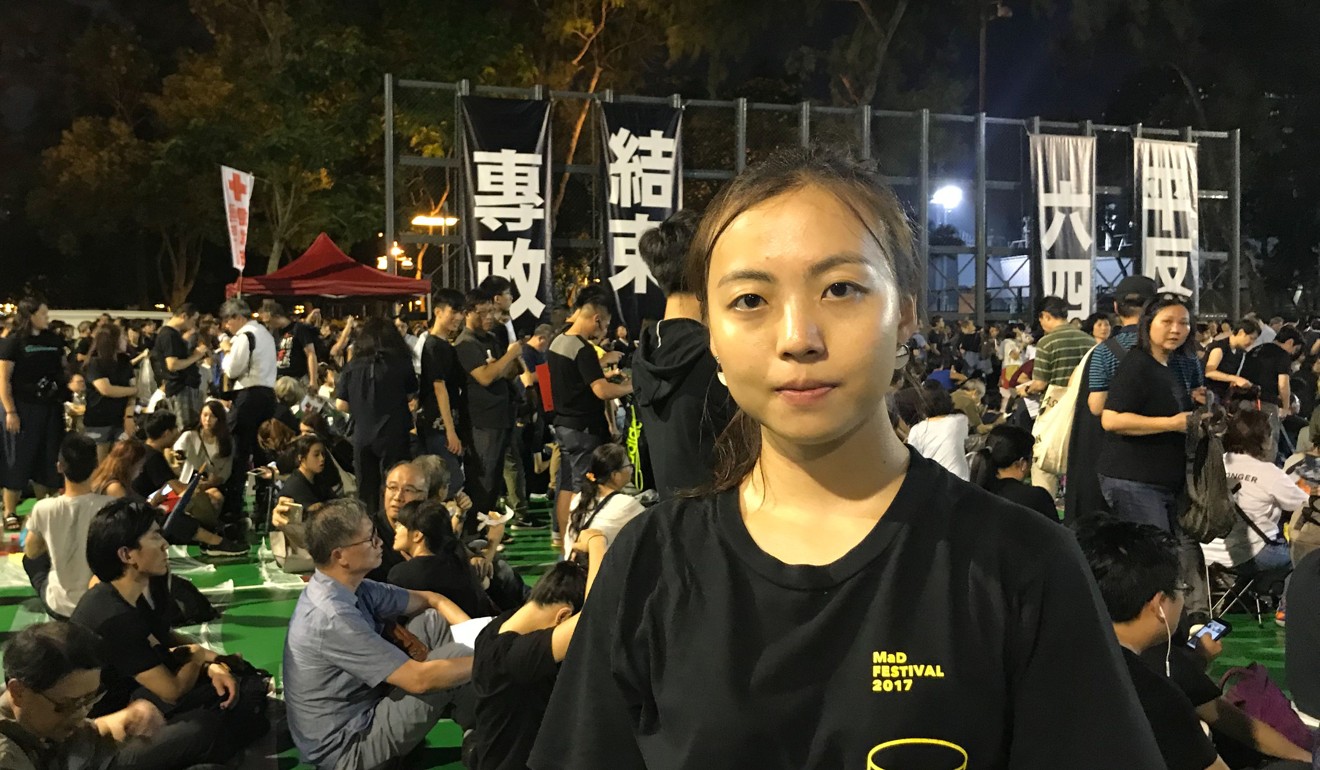 He said he had only learned about the crackdown three years ago from the news, as his teachers rarely talked about it.
"The extradition bill is one reason why I wanted to come here. I noticed that a lot of petition campaigns were launched on the internet," he said.
Retiree Ho Tat-Chung, 73, recalled listening all night to the radio for news from Beijing three decades ago.
"We have lost a whole generation," he said, adding that he was frustrated by the current situation in Hong Kong and feared that his son and grandsons would not have a bright future in the city.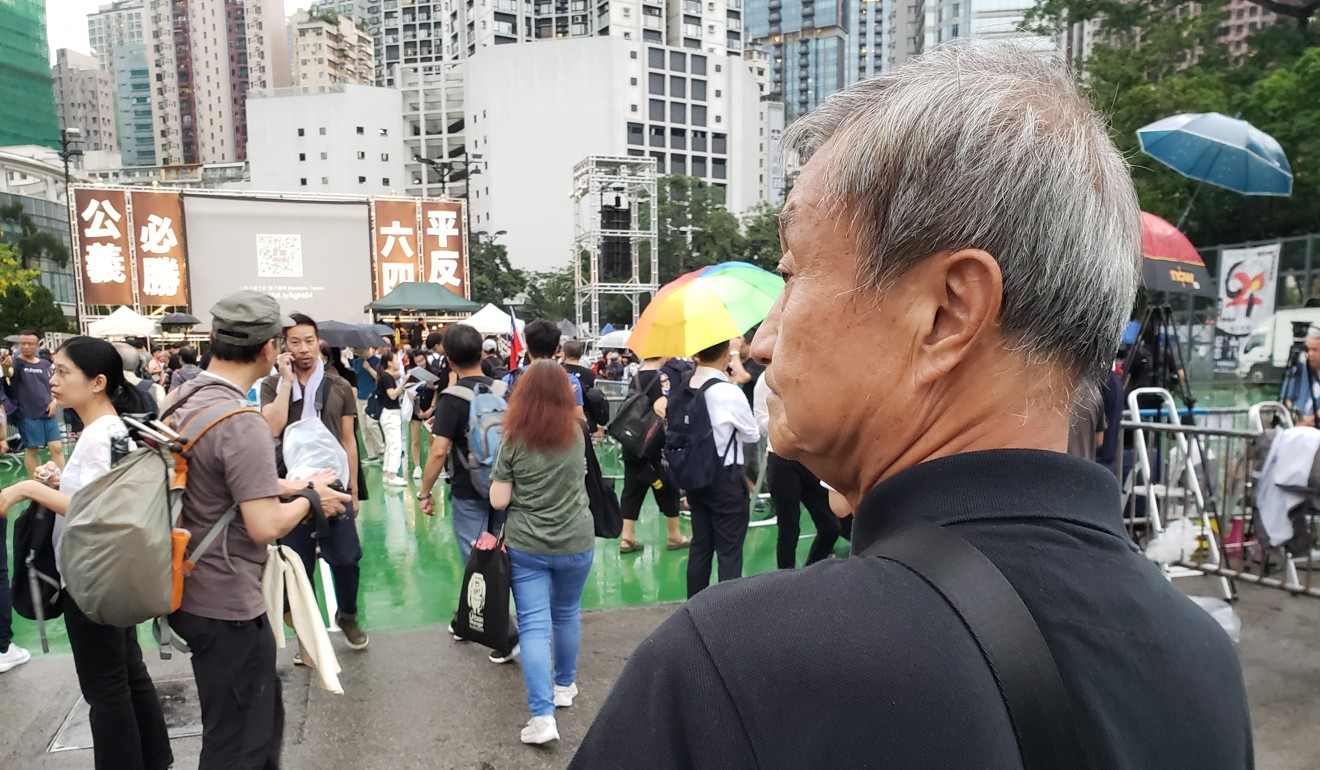 Earlier on Tuesday, the city's leader, Chief Executive
Carrie Lam Cheng Yuet-ngor
, sidestepped questions on whether she would inform Beijing of calls from Hongkongers to reverse the central government's verdict that the crackdown had been justified.
"Today is a memorable day for many people. For the government, it shows that Hong Kong is a very free place," Lam said. "I hope any public gathering today can be conducted in a quiet and orderly manner."
She also said the government respected public views "on a particular historic incident".
Beijing had slammed US Secretary of State Mike Pompeo for "prejudice and arrogance" after he marked the Tiananmen anniversary with a vehement condemnation of China's human rights record.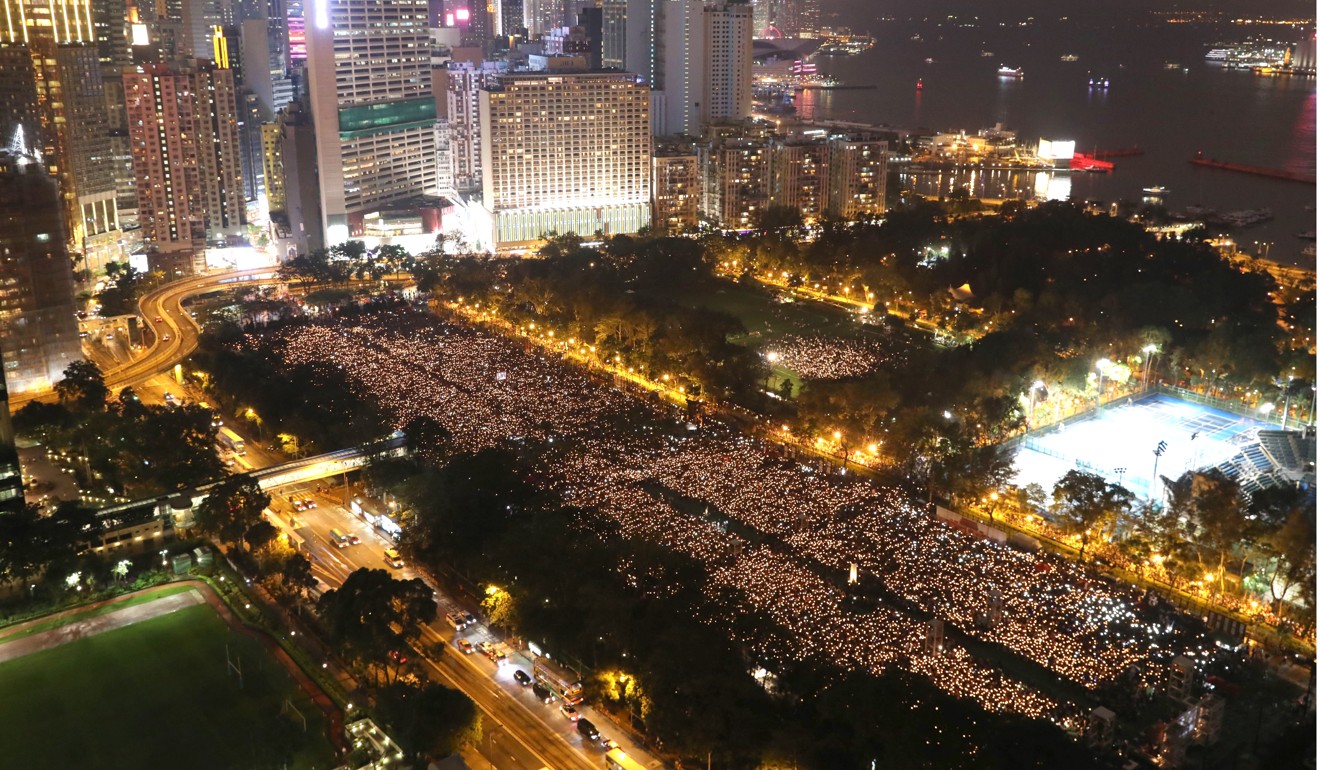 British Foreign Secretary Jeremy Hunt also weighed in, urging the Chinese government to respect citizens' freedom of association, assembly, expression and other fundamental rights and freedoms.
Taiwanese President Tsai Ing-wen said on Facebook that Beijing had no intention of reflecting on its mistake in suppressing the student-led protest, citing Chinese defence minister Wei Fenghe's claim that the central government's crackdown had been correct.
"It shows the Chinese government has no intention of reflecting on its mistake and even wants to conceal the truth," she said. "I'm sure that it's impossible for people around the world who advocate freedom and democracy to agree to it."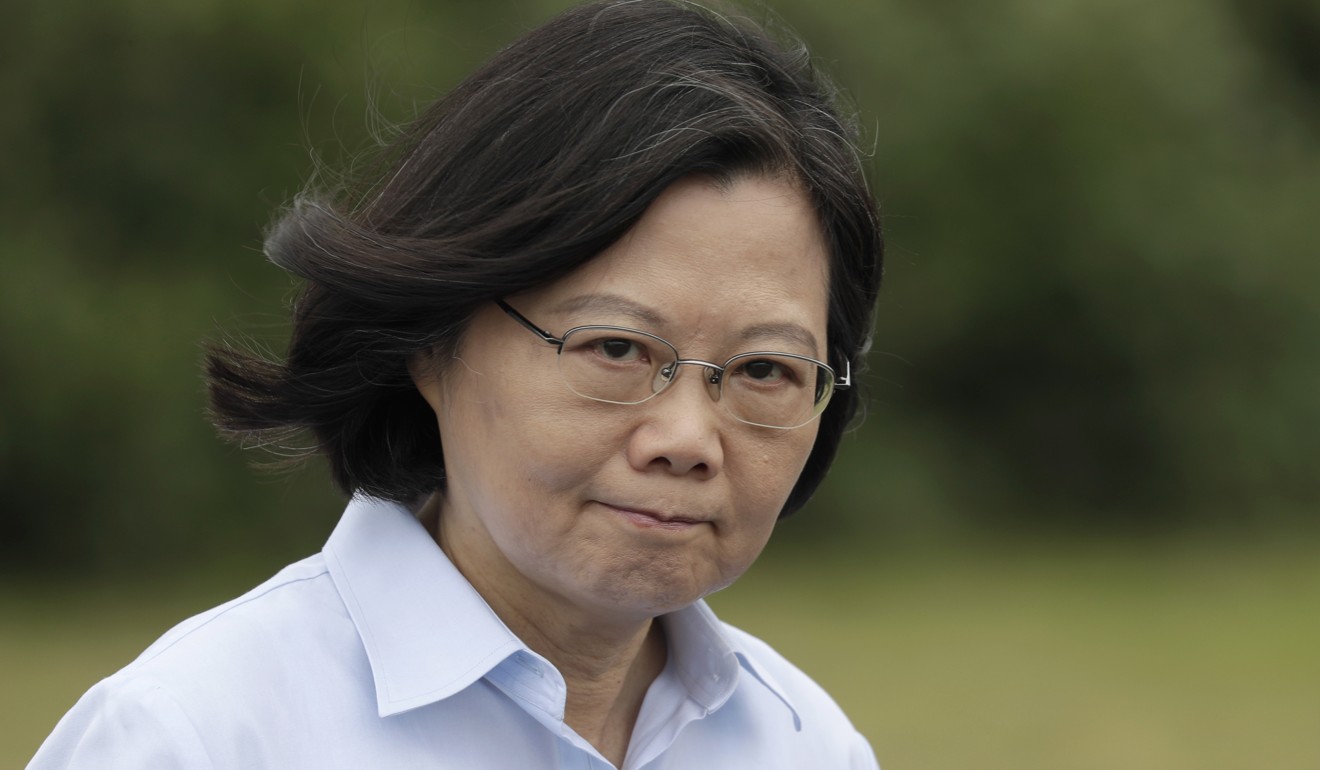 At the close of the vigil, alliance chairman Albert Ho Chun-yan said: "We must speak for the powerless who have been silenced in China or we will become tyranny's accomplices."
The pro-democracy veteran also said the government's extradition bill would harm the city's rule of law and the safety of Hongkongers.
"For the future of Hong Kong, we must fight to the end."