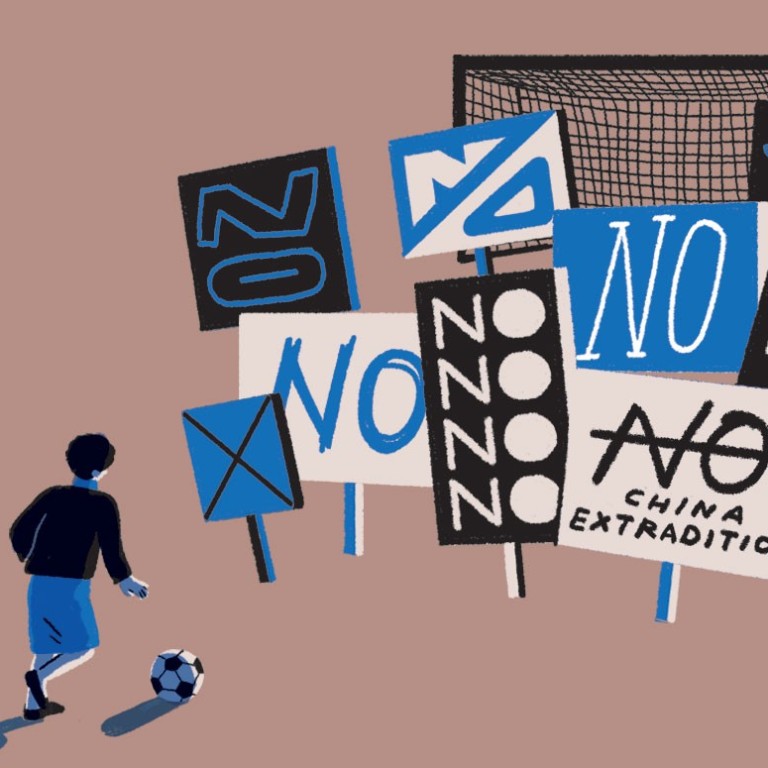 Why massive turnout at march against Hong Kong's controversial extradition bill could mean game over for leader Carrie Lam despite concessions
Chief executive has piled issue of city's international standing onto the already long list of woes China is confronting in the ongoing trade war
There have already been two public protests against the bill, with almost 23,000 turning up at the first and 130,000 at the second
League of Social Democrats chairman Avery Ng Man-yuen recalls a recent visit to Sham Shui Po, one of Hong Kong's poorest districts, to tell people why he opposes the government's controversial
extradition bill
.
"Almost 60 people stood there as I talked about the bill," he said. "When one or two citizens interrupted and pointed their fingers at me, others argued with them. It was something I have not seen over the past decade."
Hong Kong's pro-democracy bloc like to say that if ordinary housewives in public housing estates understand their cause, they are not far from success.
Ng's experience, holding the neighbourhood crowd's attention at his street booth, bolsters the conviction in the camp that unhappiness over the extradition bill has connected at Hong Kong's grass roots.
Last month, hundreds of online petitions emerged within days to oppose the extradition bill, which would allow the transfer of fugitives on a case-by-case basis to jurisdictions with which Hong Kong does not have a treaty, including mainland China and Taiwan.
Expressing mistrust of the mainland's judiciary system, students, housewives, and even new arrivals from across the border added their names to the long lists of signatures, a phenomenon rarely seen in years.
Organisers are expecting an even stronger turnout at a march to be held on Sunday, and police have said there will be 1,600 officers on the ground.
Critics of Chief Executive
Carrie Lam Cheng Yuet-ngor
say the way she tried to rush the unpopular bill despite widespread opposition, then made hasty tweaks to it twice in two months, has exposed her weakness as a leader and all but crushed her chances of re-election.
Through sheer bad timing or lack of judgment, she piled the issue of Hong Kong's standing as an international city onto the already long list of woes China is confronting in the
ongoing trade war
with the United States.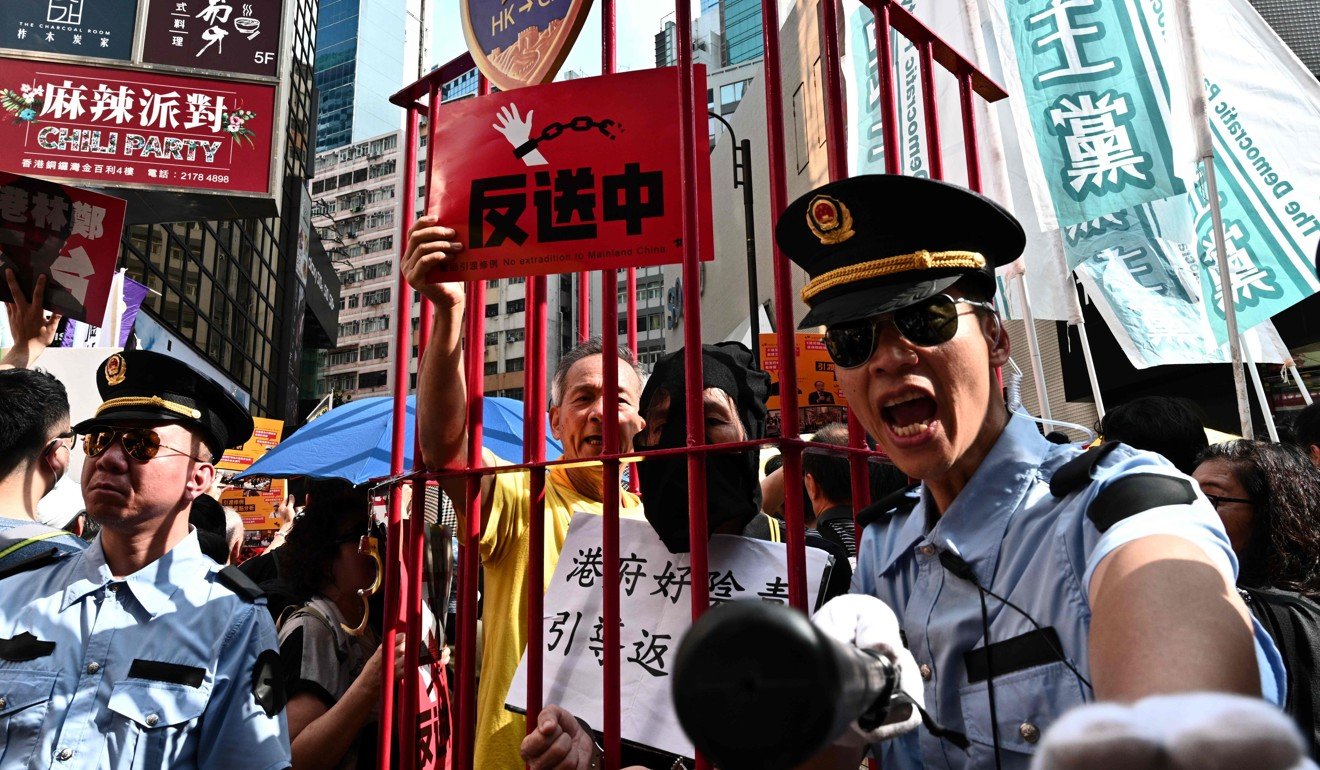 Bill gets tweaked, and tweaked again
The bill was introduced in February to plug a loophole in extradition arrangements after a pregnant Hong Kong woman was found murdered in Taipei last year. By the time Taiwan authorities named her boyfriend,
Chan Tong-kai, as the suspect
, the Hongkonger had fled back to the city.
Although Chan is in jail in Hong Kong for related money-laundering crimes, he cannot be sent to assist in the murder probe because there is no extradition arrangement with Taiwan.
Lam has said there is an urgent need to pass the law before Chan gets out of jail, perhaps as early as October this year.
Much of the opposition to the bill centres on suspicions that mainland authorities will start requesting the extradition of all sorts of fugitives from Hong Kong and they will not be assured of a fair trial.
Those against the bill were not only pan-democrats but also pro-government lawmakers, as well as influential local and
foreign business groups
in Hong Kong. Internationally, objections have been registered by the European Union, the United States, Britain, Canada and others.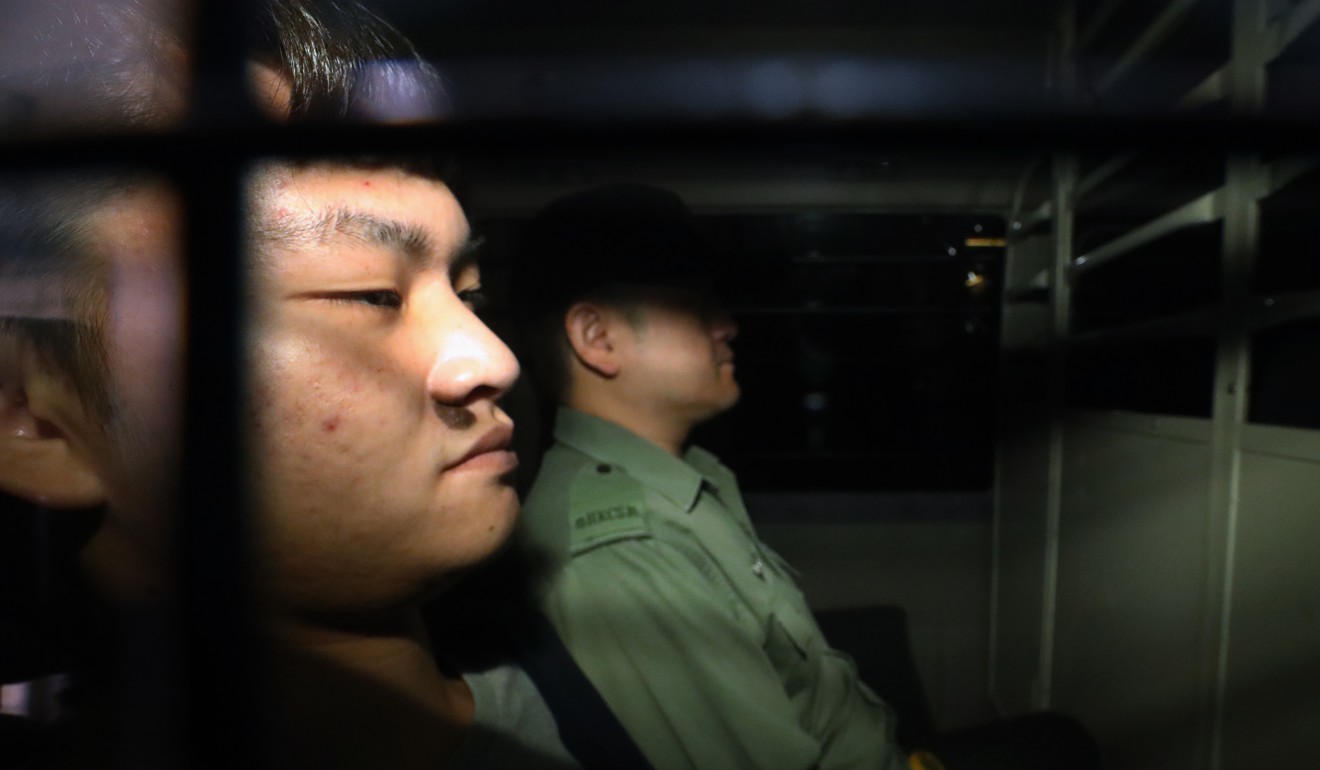 The administration has offered
some concessions
, announcing two rounds of tweaks to the bill.
At the end of March, it dropped nine offences related to white collar crimes, taxes or duties, securities and futures trading, bankruptcy, insolvency or companies law, protection of intellectual property and copyright, alongside the unlawful use of computers. It also said it would allow extraditions only for offences punishable by three years' jail, instead of one year as originally proposed.
Although some business groups were satisfied, protests continued, with ugly scuffles between opposing groups of lawmakers at the
Legislative Council
.
Last Thursday, the government announced a second round of changes. Secretary for Security John Lee Ka-chiu said the bar for triggering extradition requests would be raised to cover offences punishable by seven years' imprisonment, not three years.
That meant at least seven more offences would be left out, including criminal intimidation, unlawful sexual intercourse with minors and possession of child pornography.
Lee said Hong Kong would only entertain extradition requests from the highest authorities of any jurisdiction, and pledged that the government would add more safeguards in ad hoc extradition efforts, such as insisting on open trials.
Welcoming the latest tweaks, Aaron Shum Wan-lung, secretary of the Hong Kong Business Community Joint Conference which represents more than 100 small and medium-sized enterprises, said: "Some people doing business in China may have committed certain improper acts, but they will not be targeted now the government is raising the bar for extradition requests to crimes punishable by seven years of imprisonment. It is fairly lenient."
But the pro-democracy bloc has slammed the latest tweaks, and has continued to rally people to show up at Sunday's protest march.
Four local business groups, including the Chinese General Chamber of Commerce and Chinese Manufacturers' Association of Hong Kong, which are on good terms with the government and Beijing, were quick to issue a joint statement endorsing the watered-down plan and even urging that the bill be passed "as soon as possible".
The Hong Kong General Chamber of Commerce (HKGCC), whose members are from international firms, issued a separate statement welcoming the latest concessions.
But HKGCC chairman Aron Harilela turned down a Post request to clarify whether the chamber was fully satisfied, given that it had earlier asked for human rights safeguards to be included in the legislation itself, not in ad hoc agreements.
James Tien Pei-chun, honorary chairman of the Liberal Party and a former HKGCC chairman, said: "I know concerns still linger among international businesspeople."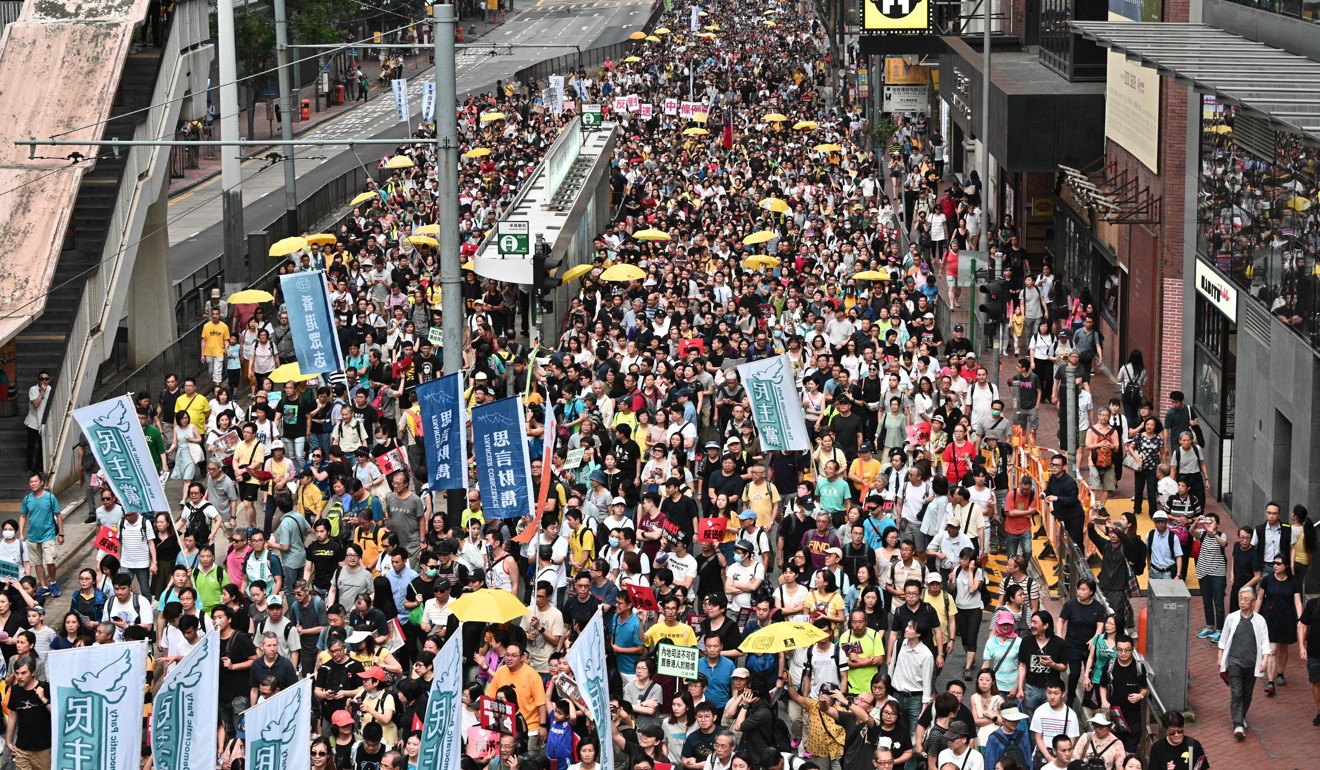 Their fears relate to the escalating tension between China and the US amid the full-blown trade war, he said, pointing to the saga of
Sabrina Meng Wanzhou
, chief financial officer of Chinese telecom equipment giant
Huawei
, who was detained by Canada last December at the request of the US government.
"The chambers fear retaliation from Beijing and worry that their colleagues who pass through Hong Kong could be extradited to the mainland," he said.
Indeed, a foreign businessman and leader of a European chamber of commerce, speaking on condition of anonymity, said the latest concessions, although helpful, did not change the fact that people could be handed over to jurisdictions that did not live up to Hong Kong's standard of the rule of law.
"If the government insists on pushing ahead, it needs to introduce legally binding safeguards to make sure Hong Kong people will not be handed over to [jurisdictions where] their fundamental rights will be jeopardised," he said.
Even though a mass exodus of companies would not happen overnight, he said, the bill could have negative long-term consequences on Hong Kong' ability to attract businesses and damage one of the city's main assets, its transparent and stable legal system.
How did Lam get it so wrong?
The extradition bill is widely believed to be an initiative of city leader Lam herself, not an imposition by Beijing.
Those close to her say that unlike her predecessors, she pays attention to the stacks of petitions that arrive at her office from individuals seeking help, and is frequently moved to act. Last year, for example, she announced plans to import a new drug to treat a rare disease after a 23-year-old patient wrote to her.
The extradition bill was unveiled after Lam read at least five emotional letters from the parents of the dead woman in the Taipei case, imploring her to send the suspect back to Taiwan so that justice could be done.
Lam has insisted the Taiwan case is her main reason for wanting the extradition bill passed speedily.
But in the ongoing controversy, Taiwan itself has said it will not initiate the extradition process under the proposed bill because the new law puts Taiwanese in Hong Kong at risk of being extradited to the mainland.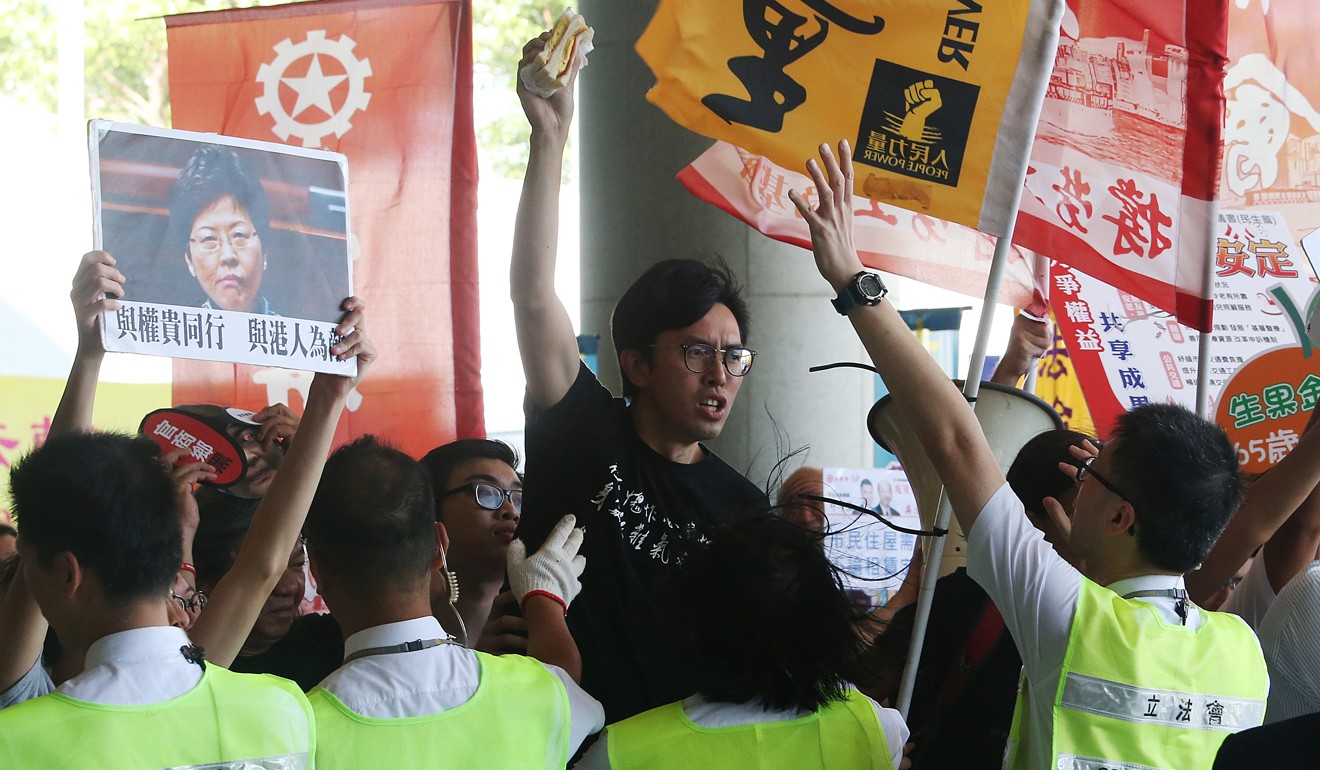 Now politicians from both ends of the controversy agree on one thing: Lam's reputation has taken a hit, exposing her weakness in crisis management and damaging her chances of securing a second term.
Soon after assuming the top job in 2017, Lam told her ministers that they must take the initiative to lobby lawmakers and not leave that to Beijing's liaison office, which has long been accused of meddling in the city's internal affairs.
But as an increasing number of businessmen within the pro-establishment bloc attacked the extradition bill, the
liaison office weighed in
last month and endorsed it.
It invited government allies to lectures and even asked some to set up a pro-bill alliance to counter the opposition, according to a local businessman asked to help lead the drive.
Tien said: "The saga has shown that none of the pro-establishment politicians or businessmen care about Lam. They only adhere to the liaison office."
As for the impact on Lam's political career, he said: "Her game is over."
A veteran democrat lawmaker, who declined to be named, said: "By pushing ahead with the bill despite strong opposition, Lam has ruined her relations with the pro-democracy camp, and given bullets to the US and Taiwan to attack China."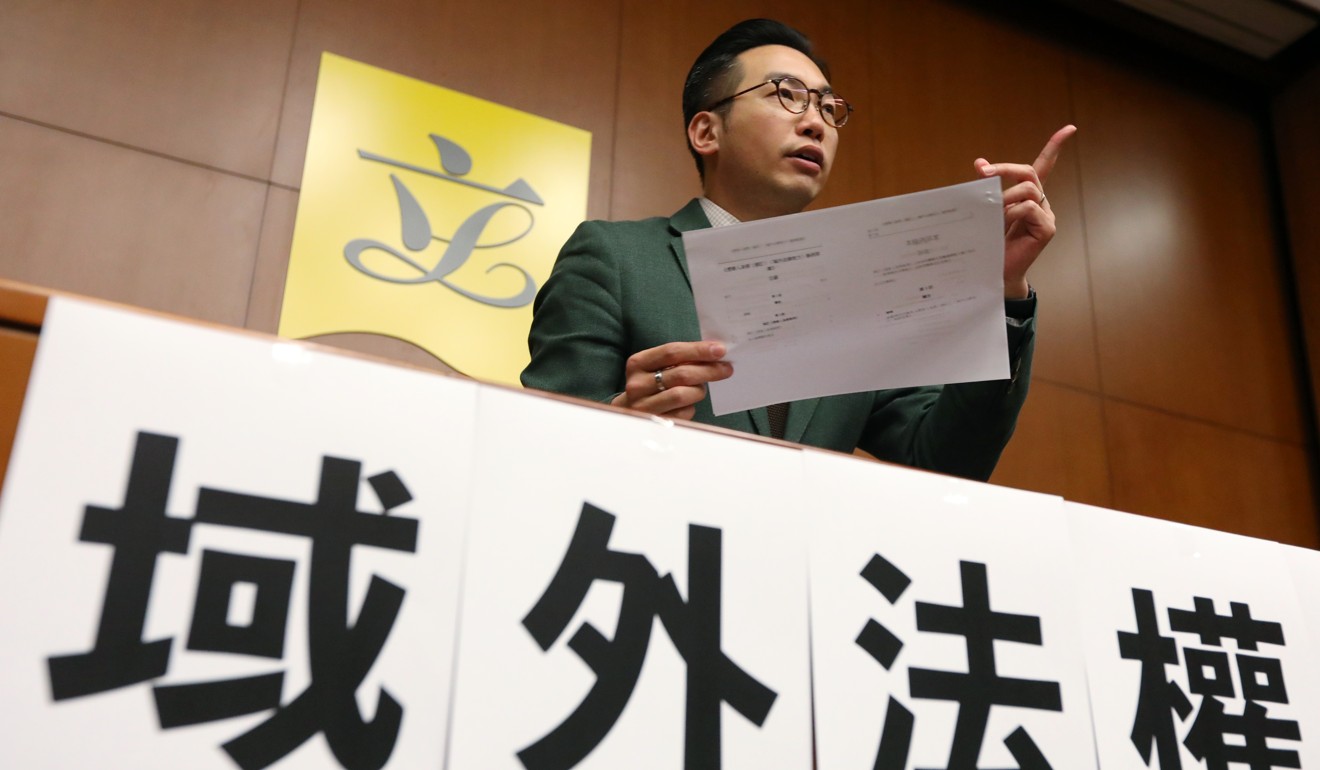 With the latest changes in place, it appears that Lam will have enough votes in the legislature for the bill to be passed.
But she has been left having to repeat that she does not merely follow Beijing's instructions, and that she will not surrender any fugitive Beijing requests.
On Tuesday, she said the latest tweaks ensure the law will be "very much in line with the international rights for the protection of the individual".
Unconvinced pan-democrats are hoping the turnout at Sunday's protest will not only keep the pressure on Lam to drop the bill, but also highlight her weaknesses as leader.
Civic Party leader Alvin Yeung Ngok-kiu said: "It would be naive to believe one single march will change everything, but it is going to be a turning point for Lam's administration and make her a lame duck."
If the turnout at Sunday's march is large – or the largest since the
Occupy protests
in 2014 – it will indeed be embarrassing for Lam and make it hard for her to carry on as city leader for the rest of her term.
The critical question is whether she has done enough to remove the sting from the legislation, or this issue will fester like a wound.