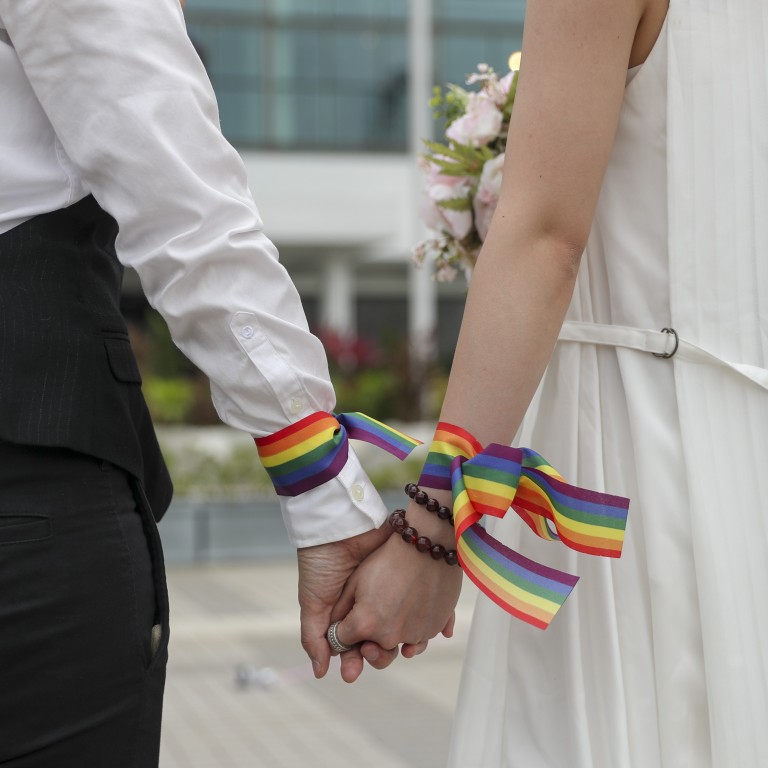 New head of Hong Kong's Equal Opportunities Commission to start drive to tackle anti-LGBT discrimination later this year
Ricky Chu says he intends to add protections to existing laws and defends comments that dismayed marriage-equality activists
Lawmaker Ray Chan says he thinks Chu's piecemeal reforms will meet the same opposition from conservatives and calls for change of tack
The new head of Hong Kong's equality watchdog aims to kick-start his unconventional plan to tackle discrimination against sexual minorities this year, the self-proclaimed pragmatist told the Pos t, as he shrugged off recent concerns over his controversial radio remarks.
Ricky Chu Man-kin, who took over at the helm of the Equal Opportunities Commission (EOC) in April, said the new approach would involve inserting protections into existing laws rather than advocating for one overarching legislation, as in the past.
The former director of investigation at the Independent Commission Against Corruption said his "strategies" and change of course were motivated by the deep-seated social divide and the government's lack of action, which has prompted him to bring about change one step at a time.
It has long been the city's approach that each area of discrimination is regulated by one piece of legislation.
The commission was established in 1996 to enforce four discrimination ordinances covering family status, disability, race and gender. But Hong Kong is still lacking legislation to protect sexual minorities from bias and prejudice.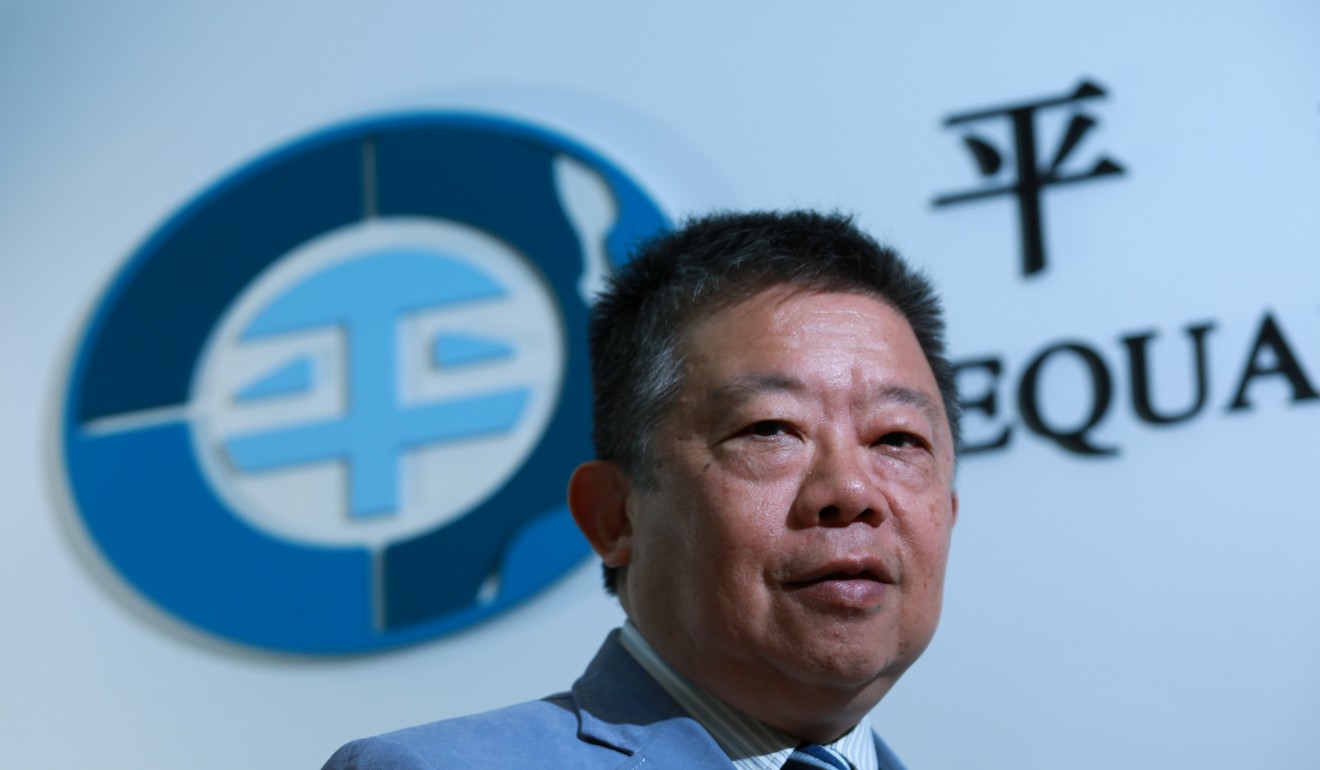 "If you say this is a complete change of approach, so be it," said the new chairman, who was wearing a sky blue jacket he is unlikely to have worn in his previous job.
"Hopefully, we can launch it before the end of the year," Chu said, adding there was no set time frame.
But the new chairman, who has faced criticism for a lack of experience, did not back down from what his critics saw as a slip-up that troubled LGBT activists last month.
On "We Are Family", a radio show promoting wider acceptance for LGBT communities, he was asked whether he would vote for the motion on civil union partnership proposed by the city's only gay lawmaker Raymond Chan Chi-chuen, if he were a legislator. Chu flatly said no.
Chu explained his comment had been taken out of context and his answer was driven by realism.
"What I was saying is that in the foreseeable future I don't think same-sex marriage is going to succeed [in getting passed]," he said.
So he told the show he would vote against it because, if he were a Legislative Council member, he should not be using Legco's time to discuss a matter doomed to fail.
"I am pragmatic," he said.
This is not to say same-sex marriage should not be discussed at all, Chu said, even if it is not for the Equal Opportunities Commission, whose role is a "facilitator", to take sides.
Chu encouraged such discussion in the public arena.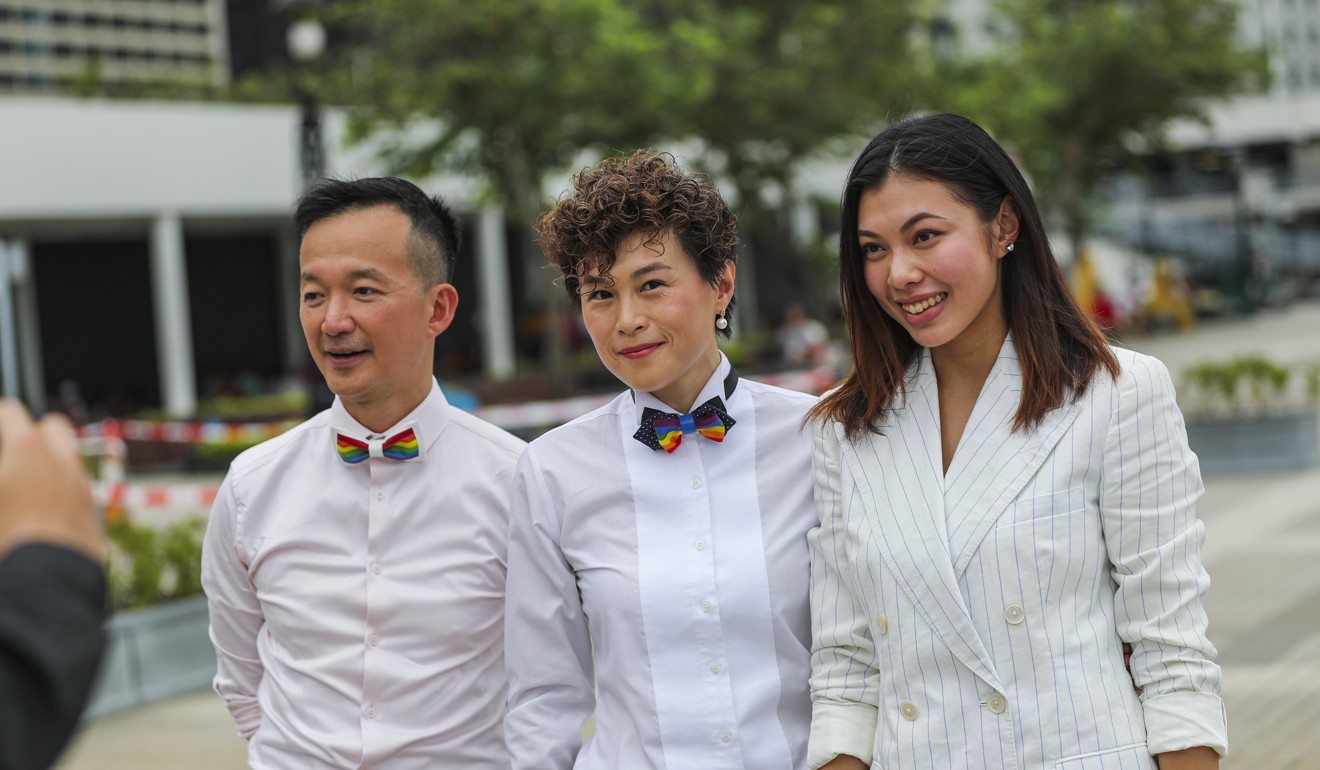 Chu is more eager to eliminate discrimination first, focusing on three main areas: employment, education and access to public services.
Not confining himself to fitting everything into one ordinance would give him the flexibility to settle things that are less controversial, he said. "If I can choose some appropriate topics as the launch pad, it will be easier for society to reach a consensus."
For public services, it might be as simple as access to public toilets and changing rooms for transgender people. But Chu said he was prepared to dig deeper, including equal rights to access public housing, for instance, which is currently a subject of a court challenge taken out by a lesbian married couple.
He said if he had enough time in his three-year tenure, he would venture into more complex areas, such as tax and criminal liability. He said these required more attention from sexual minorities, who needed to know what a marriage, if granted to them one day, would entail.
Chu said he would first commit his commission to focused research to identify all the areas where sexual minorities experienced discrimination. They would then draft targeted laws and fine-tune them after hearing the views of opposing parties before submitting them to the government.
He said he expected these laws to go into existing ordinances because they would be dealing with specific issues. For example, those laws targeting toilet access can go into the Buildings Ordinance, he said.
Chu said the new approach was necessary following the commission's failed effort to prompt the government to enact such anti-discrimination legislation in 2016. The commission made a proposal to the administration following a survey the same year, which found 55.7 per cent of people in the city backed such protections for sexual minorities. However, that proposal did not identify every issue in such detail as the one currently floated by Chu.
"Rather than being vague, saying that you should look at it, why don't we take the lead to start doing what we can, step-by-step, within what our cause and resources allow," he said.
But lawmaker Raymond Chan Chi-chuen said that those who tended to oppose pro-LGBT legislation would raise objection on all grounds. "I don't know what he meant by less controversial," Chan said, adding that Chu had also underestimated the time it takes for a law to be passed.
He added that Chu had already got the social consensus needed to push for comprehensive reform.
But Chu said there has been no progress since the concept of a one-law-fits-all approach was adopted back in 1995 when the first three anti-discrimination ordinances on family, gender and disability came into force.
"If this road we have been taking for a quarter of a century has led us nowhere, should we not be trying a new path?" he asked.