LIVE
As it happened: A historic day in Hong Kong concludes peacefully as organisers claim almost 2 million people came out in protest against the fugitive bill
Estimated turnout almost double the previous week's march as almost 30 per cent of Hongkongers turn out to call for the withdrawal of the controversial extradition bill and the resignation of Chief Executive Carrie Lam
Few thousands remain on the streets singing hymns and praying for the city's future while police bed down in the legislature
Topic |  
Hong Kong extradition bill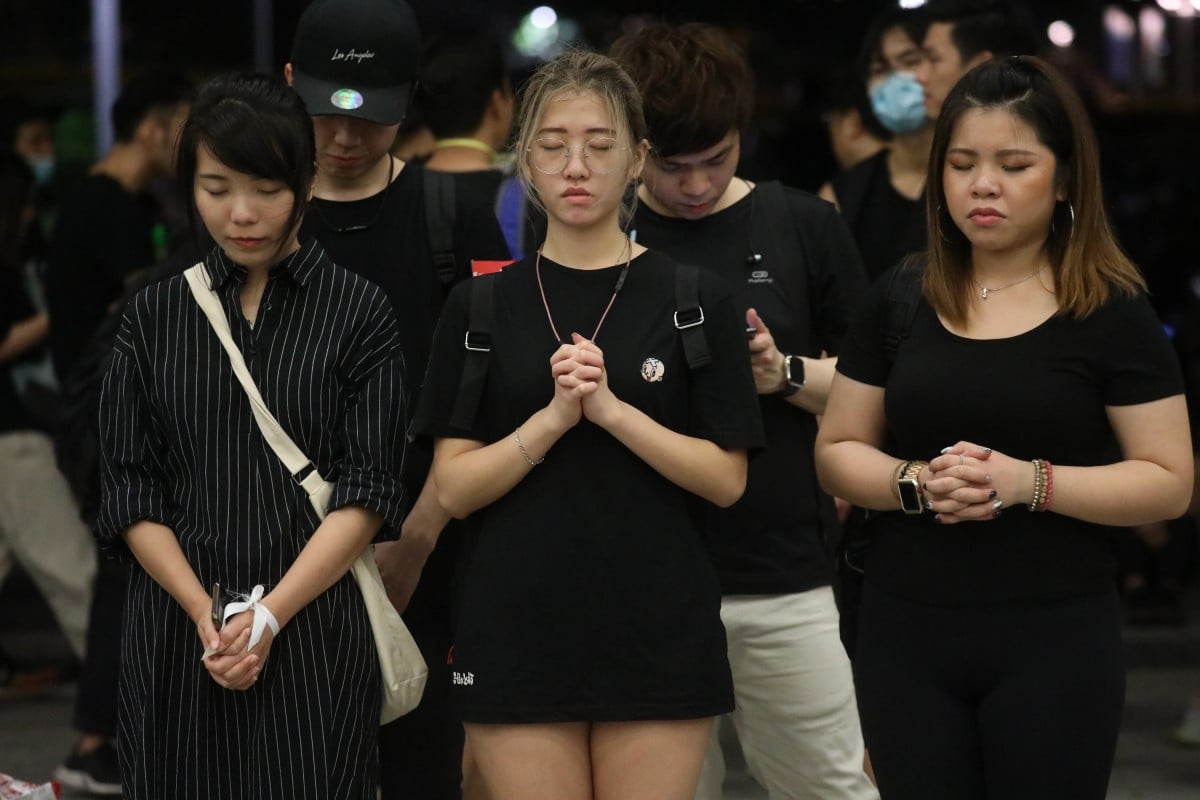 As a peaceful protest march concludes in Hong Kong, those who remain on the streets pray for the city's future. Photo: Dickson Lee
INTRODUCTION
For the second consecutive Sunday, crowds formed in Hong Kong's Victoria Park and filled subway stations for another mass march against the government's extradition bill.
It followed a dramatic about-face by the city's leader Carrie Lam Cheng Yuet-ngor, who announced on Saturday she would suspend the controversial bill, after a widespread public backlash that caused hundreds of thousands to take to the streets to oppose it and violent clashes between protesters and police. Six hours into Sunday's march and a full 24 hours after her original announcement, Lam also said sorry to the Hong Kong people.
But the huge march has continued, spilling over from its original route into more than three neighbouring roads. Opponents refuse to accept anything short of the complete withdrawal of the bill and many are also calling for Lam's resignation.