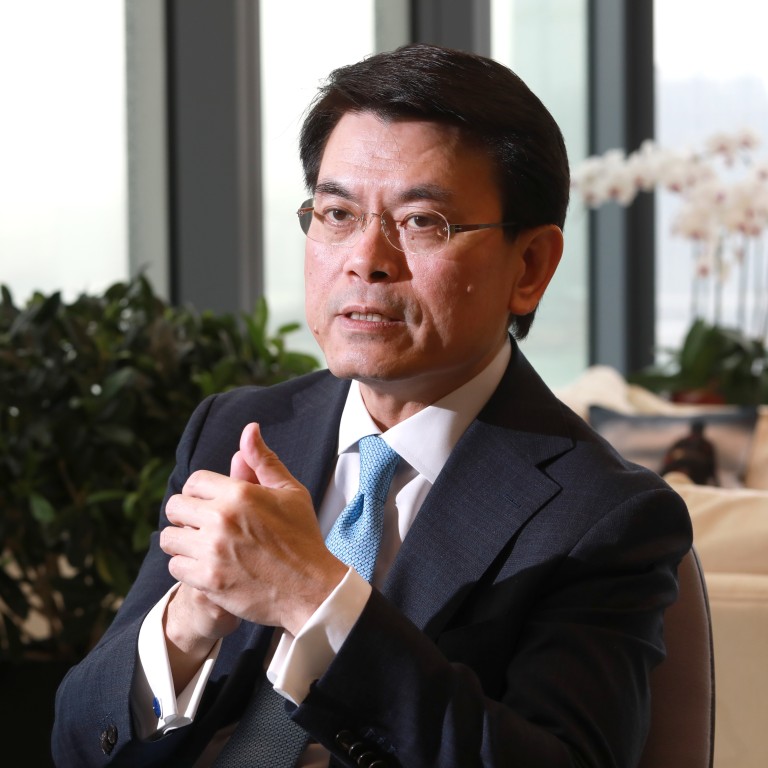 Commerce chief Edward Yau dodges questions on whether he'll be next chief executive, as rumours swirl he's among favourites to replace Carrie Lam
Secretary for commerce and economic development says priority is for government to learn lessons of extradition bill crisis
Yau calls talk surrounding his future absolutely unnecessary
Commerce and Economic Development Bureau chief Edward Yau Tang-wah has dodged questions over whether he might be Hong Kong's next leader.
Yau was rumoured to be among the favourites to replace Chief Executive Carrie Lam Cheng Yuet-ngor should she not survive the present extradition bill crisis, but on Thursday he said the priority was for the government to learn from the events of the past 10 days.
Lam admitted on Tuesday that she faced difficulties in governing the city for the remainder of her five-year term, which ends in 2022, even after apologising for and suspending the controversial legislation. Asked if he would run in the next chief executive election race, Yau said: "This is absolutely an unnecessary question."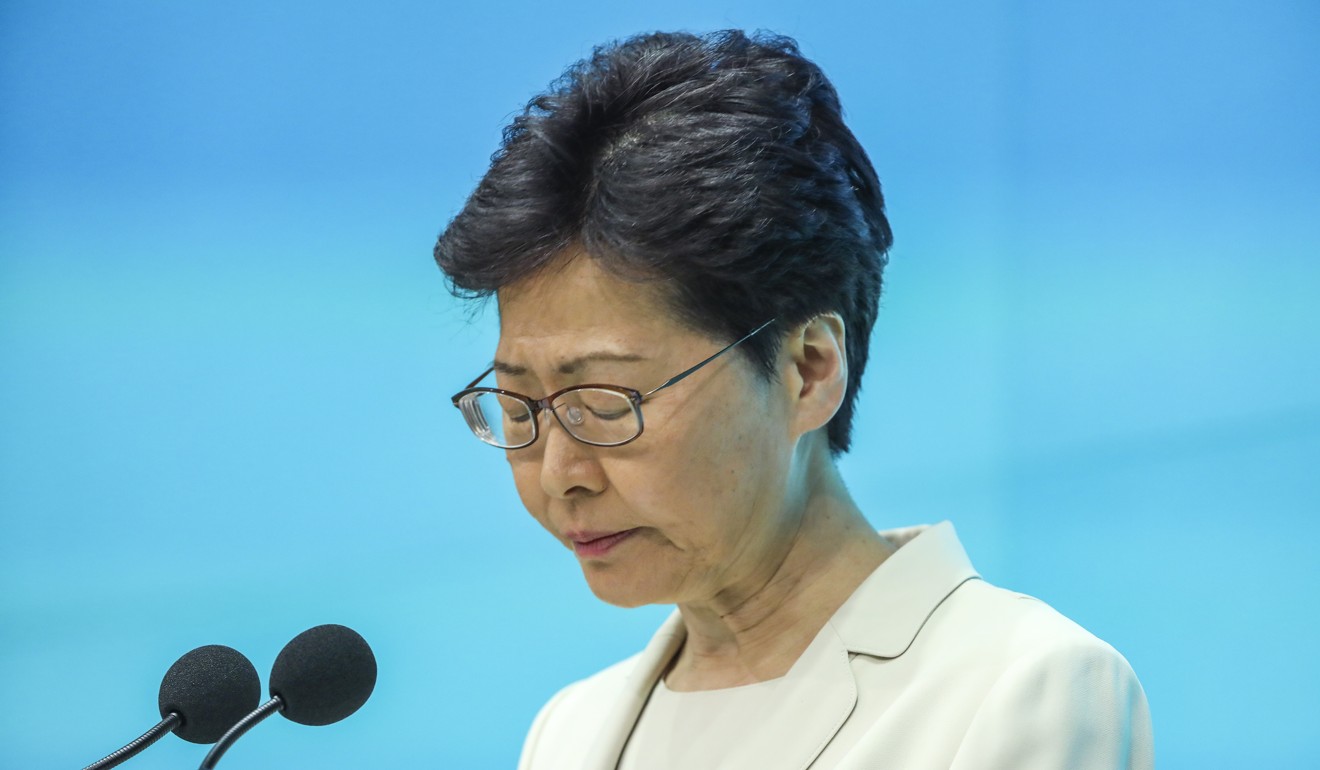 Yau, who had also been rumoured to be in the running to replace Chief Secretary Matthew Cheung Kin-chung as Lam's deputy last year, something the government denied, said the administration's priorities should be on fixing its relationship with the public.
"The government is facing a difficult time," he said. "We need to learn lessons from the inadequacy in administration. I hope the public will give us some space to complete our work on hand."
Following two weekends of historic protests, and a day of clashes between police and protesters, Lam suspended the bill which, if passed, would allow offenders in Hong Kong to be transferred to jurisdictions the city did not have an extradition agreement with, such as mainland China.
Opposition was so fierce, more than 1 million people took to the streets in protest on June 9, according to the organiser, and nearly 2 million a week later, the largest demonstration in the city's history.
Yau said that when touring Washington last week with Hong Kong's American Chamber of Commerce (AmCham) he explained the bill to lawmakers, think tank representatives and business leaders.
Soon after his return to Hong Kong, Yau said he met the city's 10 local business chambers on Monday to discuss the latest situation on the bill, and the US-China trade war.
"They expressed their support to the government," he said.
AmCham, which welcomed the suspension of the bill, told the Post on Tuesday the city's reputation as a business hub suffered as a result of the proposed legislation, and called on Lam to drop it altogether.
To step up overseas lobbying on the bill, Yau said he updated Hong Kong's 13 overseas economic offices on the latest developments.
"The overseas economic offices play a certain role," he said.
Former chief executive Leung Chun-ying wrote on social media that these offices had little impact, and called for business chambers to lobby overseas, but some of these groups rejected the idea.
Amid protesters' calls for Lam to step down, a former Executive Council member and lawmaker, Allen Lee Pei-fei, said it was unlikely Beijing would let her quit soon because it could not identify a replacement at this stage.
Additional reporting by Gary Cheung
This article appeared in the South China Morning Post print edition as: Commerce secretary dodges CE question