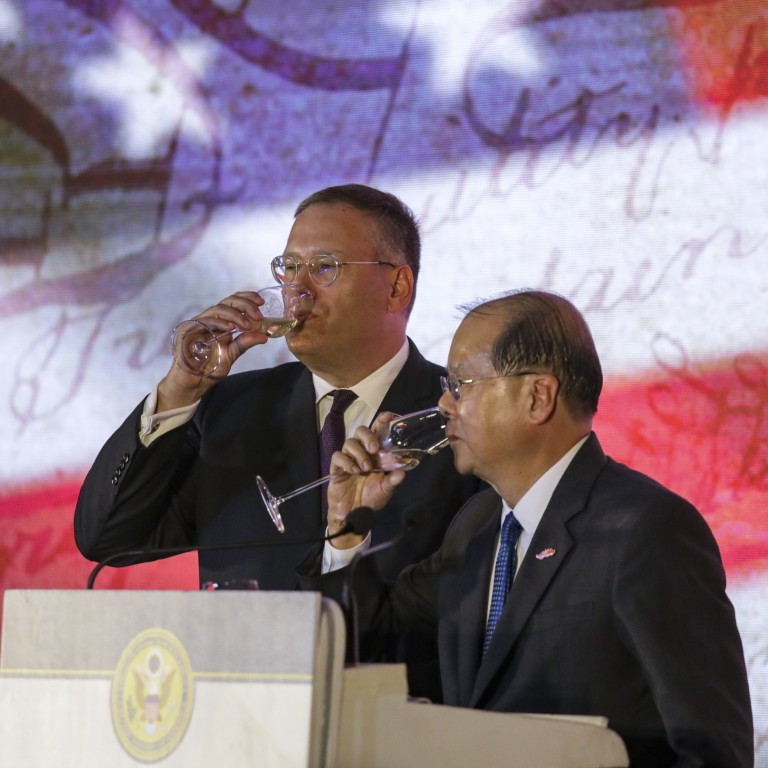 US Consul General Kurt Tong expresses concerns and assurances in farewell Hong Kong address
In his last public speech, diplomat calls violence of recent protests 'regrettable'
Tong says he found Chief Executive Carrie Lam's apology to be 'very sincere'
The outgoing United States consul general has used a farewell address to express concern over the violence of recent protests in Hong Kong and offer assurances to the city's embattled leader.
Kurt Tong, speaking in his last public address on Tuesday, said the US was "disappointed" to see the
violence and vandalism
by protesters in the Legislative Council on Monday evening.
"The US view is that the right for freedom of expression is most effective and proper when it's exercised peacefully," Tong said after attending a US Independence Day celebration. "I think it's regrettable that it took place."
He was referring to the hundreds of anti-government protesters who stormed into the
Legislative Council
on the 22nd anniversary of the city's handover to Chinese rule, breaking windows and putting graffiti all over the chamber.
The protesters were angry over the now-suspended
extradition bill
that would have allowed the transfer of criminal suspects to mainland China and other jurisdictions with which Hong Kong did not have a fugitive agreement.
Tong, however, said he personally heard Lam's reflection and public apology and found her remarks to be "very sincere".
"I must say this is not the first time in history that a fundamentally honourable person has made a serious mistake in governance," Tong said. "I think the best thing going forward is to communicate sincerely and for everyone to talk to one another."
Hanscom Smith, an Asian affairs expert and the former US consul general in Shanghai, will replace Tong this month. Tong, who served as
consul since 2016
, will take up a position in the private sector.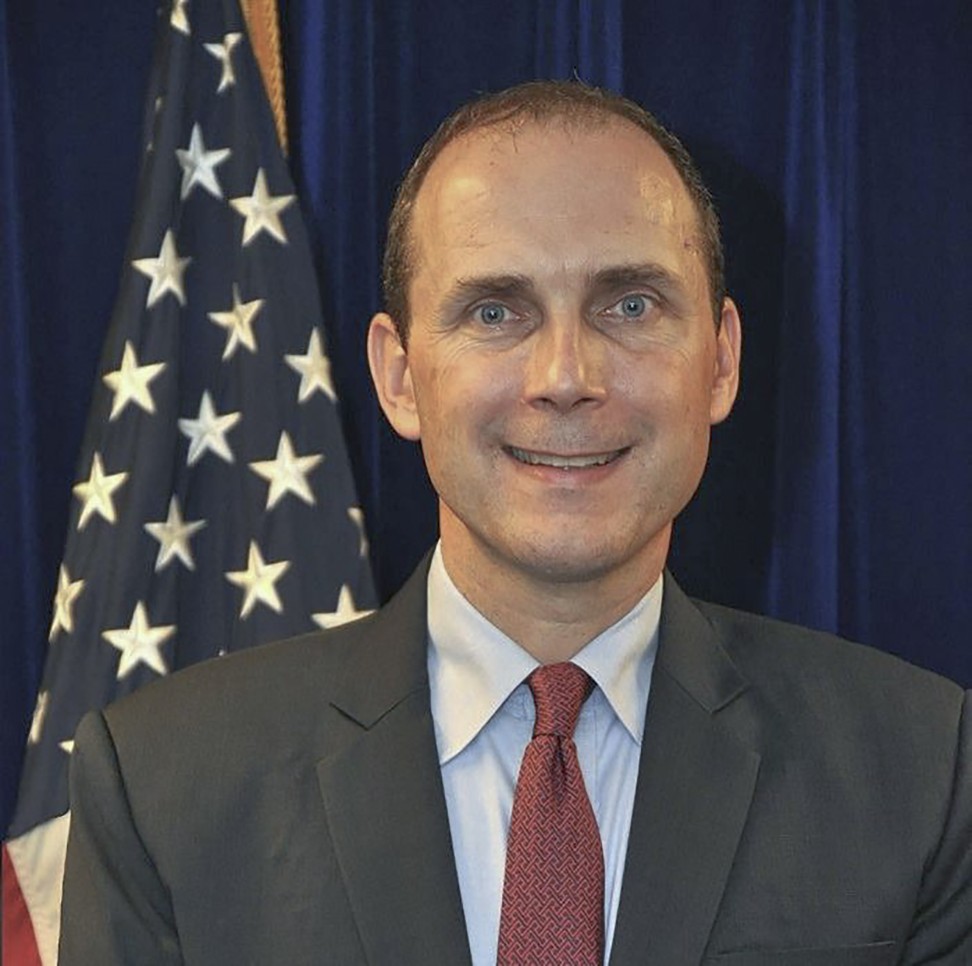 In Washington, President
Donald Trump
said he spoke briefly with his Chinese counterpart,
Xi Jinping
, about the protests in Hong Kong during the G20 summit last week in Japan.
Nevertheless, Beijing's foreign ministry spokesman, Geng Shuang, said no country could interfere with the domestic affairs of Hong Kong and China.
"It was hypocritical and a double standard for them to say they advocate the rights of peaceful protests," he said.
Tong said he "absolutely disagreed" with Beijing's remarks. He said the US had a right to express concerns on "politics, governance or economic policies", given its investments and citizens in Hong Kong.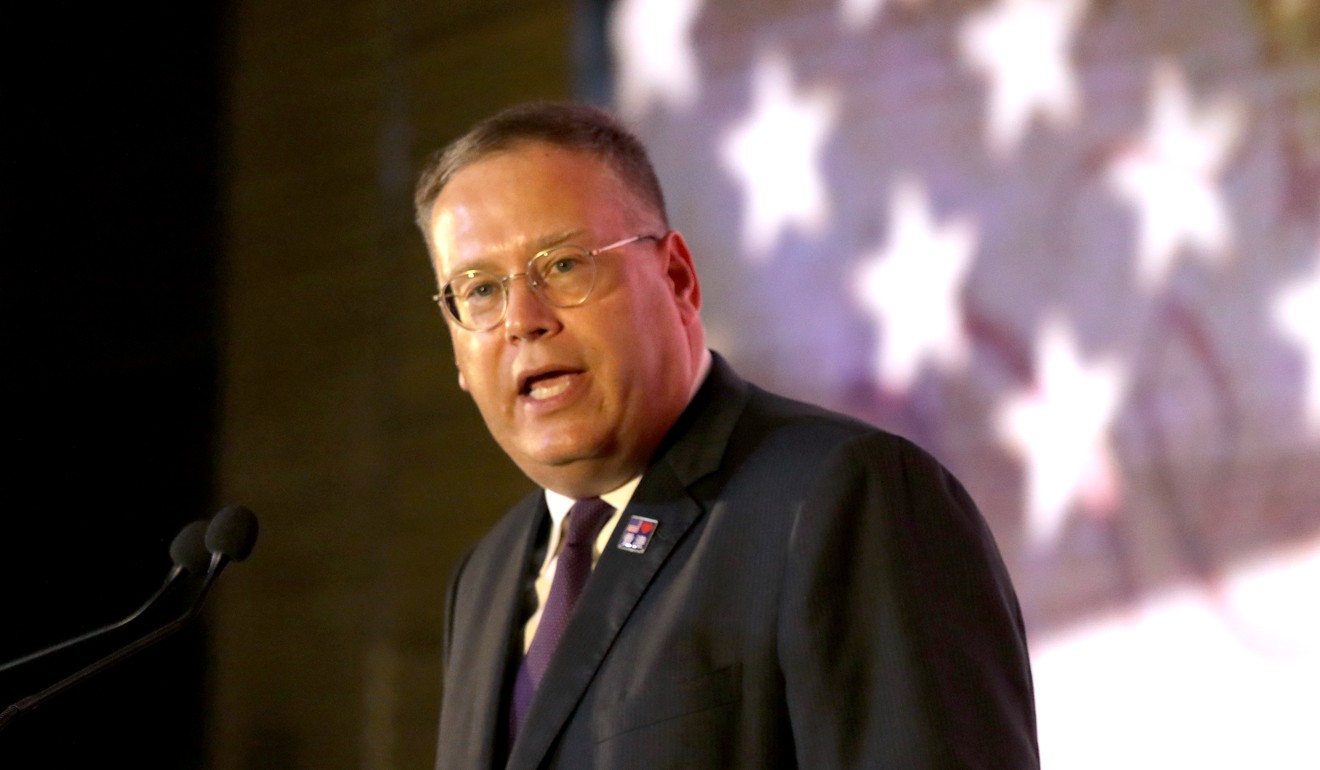 Tong repeatedly spoke of the confidence he had in Hong Kong, even though the city had gone through a tough few months.
"Mistakes were made, there were conflicts, but the intention was good," Tong said in his speech, without directly referring to the protests.
He also later brushed off suggestions that recent events might push the US to change its special trade status with Hong Kong. The status, prescribed under the
US-Hong Kong Policy Act
, treats Hong Kong as a separate customs territory to the rest of China.
The act was a "valuable, flexible legal framework and creates lots of opportunity", Tong said.
"So I don't see any need to change that. It's a good way of organising the relationship, given the reality of 'one country, two systems'," he said, referring to China's governing principle over Hong Kong.