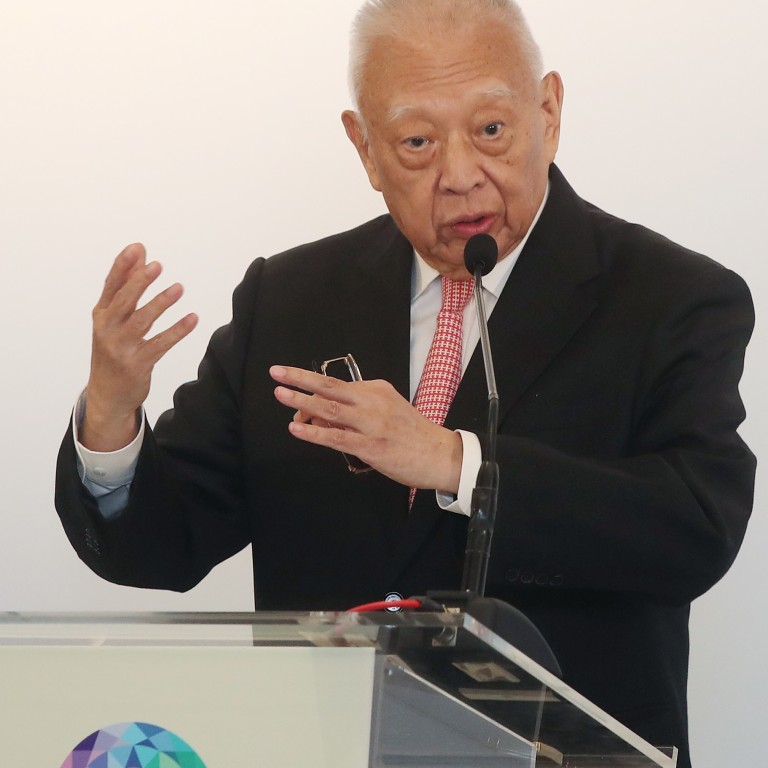 Former Hong Kong leader Tung Chee-hwa blames liberal studies at secondary schools for encouraging violent protests among young people
Tung's administration initiated the subject which was made compulsory for all upper secondary schools in 2009
He also called on people to give Carrie Lam a second chance, admitting she had tried to push extradition bill through in haste
Former Hong Kong leader Tung Chee-hwa on Wednesday said he was saddened by the recent violent protests in the city and believed teaching liberal studies at secondary schools was partly to blame.
Tung, now vice-chairman of the nation's top political advisory body, the Chinese People's Political Consultative Conference, also backed Chief Executive Carrie Lam Cheng Yuet-ngor, who was embroiled in the snowballing crisis over the suspended extradition bill.
Hundreds of demonstrators stormed the Legislative Council on the 22nd anniversary of the city's handover to Chinese rule on Monday, breaking windows and daubing graffiti in the chamber.
"The liberal studies curriculum is a failure," Tung said. "It is one of the reasons behind the youth problems today."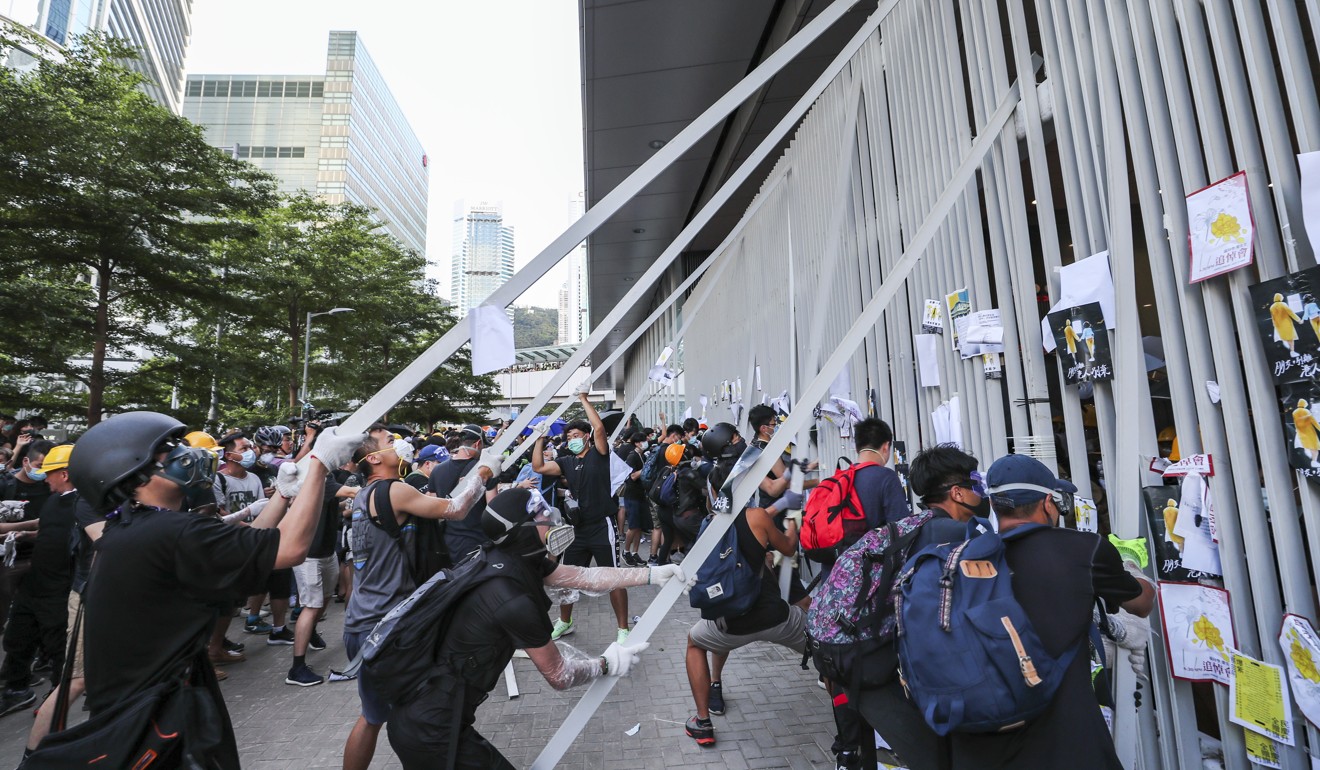 The curriculum was initiated by Tung's administration and made compulsory for all upper secondary school pupils in 2009.
While he did not elaborate what was wrong with the subject, pro-establishment politicians have blamed it for politicising young people and encouraging them to take part in protests.
They had earlier expressed concerns over a government-tasked panel's decision last week to keep the subject as mandatory in the Diploma of Secondary Education exam.
Tung said authorities must look into the identities of people who stormed the legislature and prosecute them, suggesting there were ringleaders in the movement which had so far appeared leaderless.
"Metal rods and trolleys have been used [to crash the glass doors]. There are 'professionals' among them," he said.
Tung also called on people to give Lam a second chance, admitting she had tried to push the bill – which would have allowed the transfer of fugitives to mainland China and other jurisdictions – through in haste.
"Would replacing Lam solve the problems?" he said.
Tung stepped down in 2005, citing health reasons, more than a year after half a million people thronged the streets to oppose a national security bill they feared would put their freedoms and rights at stake.
Education sector lawmaker Ip Kin-yuen said Tung was trying to find a "scapegoat".
"We can see the current situation has been caused by problems with governance," Ip said.
Blaming liberal studies would not explain why people from different age groups had come out to protest, he added. Ip also questioned whether Tung's claims were backed up by any research.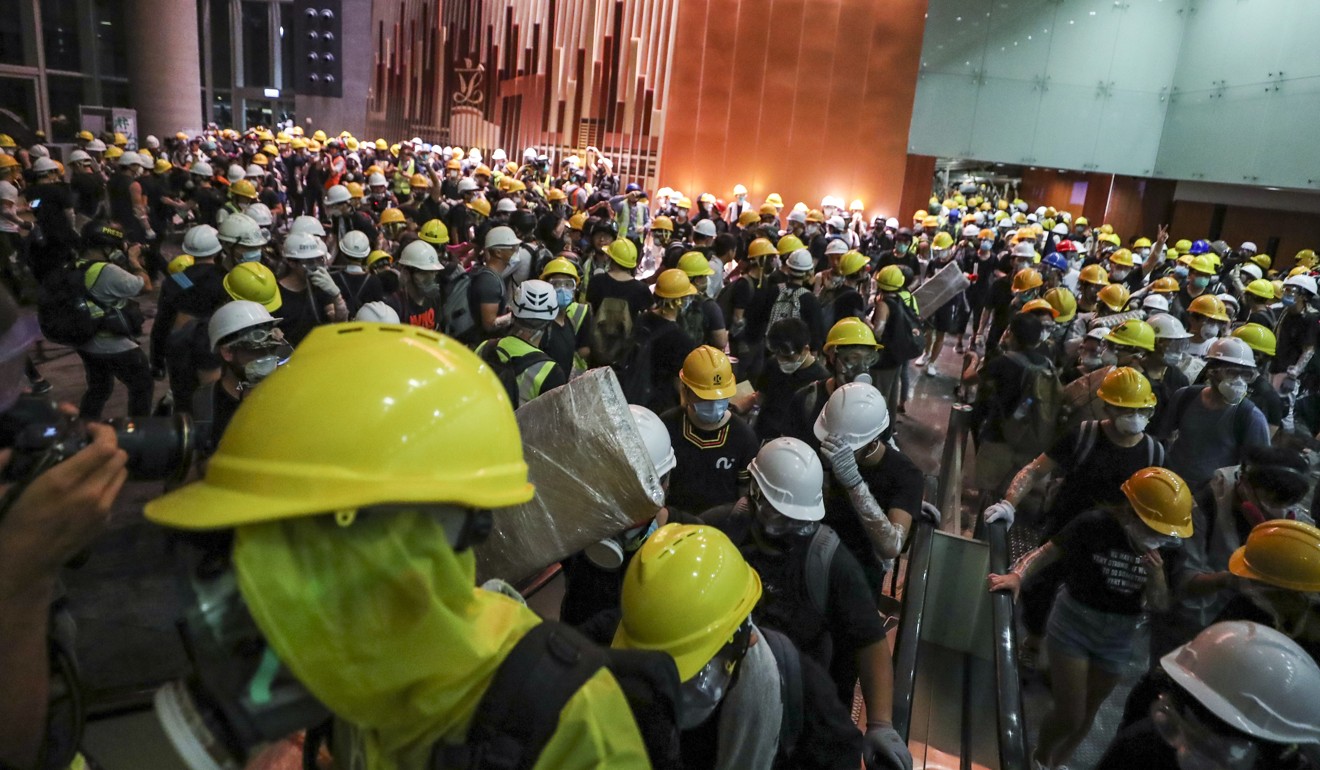 Veteran liberal studies teacher Kwan Chin-ki felt the subject helped raise awareness of societal issues among students but there was not a direct link to young Hongkongers' participation in politics.
Meanwhile, presidents of three universities called on different parties to resolve the rift through constructive dialogue.
HKU president and vice-chancellor Professor Zhang Xiang said he was disheartened by the violence and condemned the "destructive acts".
Polytechnic University Professor Teng Jinguang said: "While we are fully aware of the sentiments in our society, we are very concerned about the wellness and well-being of our students."
City University's president Professor Way Kuo called on the government to communicate sincerely with different sectors "to avoid the continued outbursts of impatience and dissatisfaction in our society".
This article appeared in the South China Morning Post print edition as: Tung says liberal studies partly to blame for protests