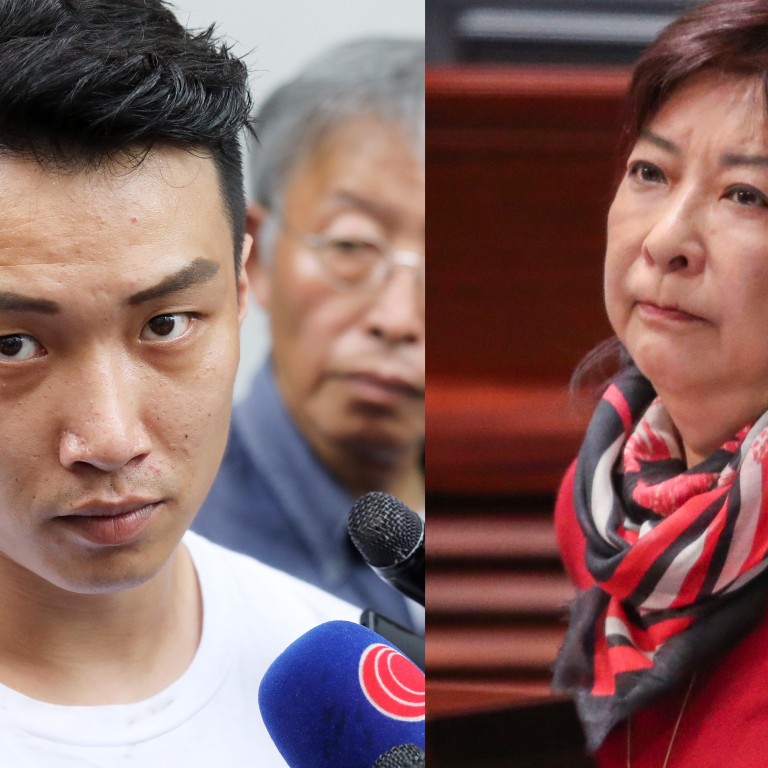 Hong Kong lawmaker Ann Chiang and Civil Human Rights Front convenor Jimmy Sham locked in heated Facebook row over his sexual orientation
Pro-establishment legislator remains defiant after earlier banned post in which she accused Sham of 'hiding' gay identity
After Sham took the matter to the EOC, Chiang accuses him of not being 'ready' if he considers her remarks an attack
A pro-establishment lawmaker in Hong Kong locked in a Facebook row over the sexual orientation of a social activist has hit back at her target, demanding that he face criticism and doubling down on an earlier accusation that he was "deliberately hiding".
Denying she was discriminating against him, legislator Ann Chiang Lai-wan wrote on the social media platform on Friday that Jimmy Sham Tsz-kit, the openly gay convenor of the Civil Human Rights Front, was "not ready yet", if he considered remarks she had made earlier this month an attack.
The front was the organiser of two massive marches in June against the now-suspended extradition bill, estimated to have drawn 1 million and 2 million participants respectively.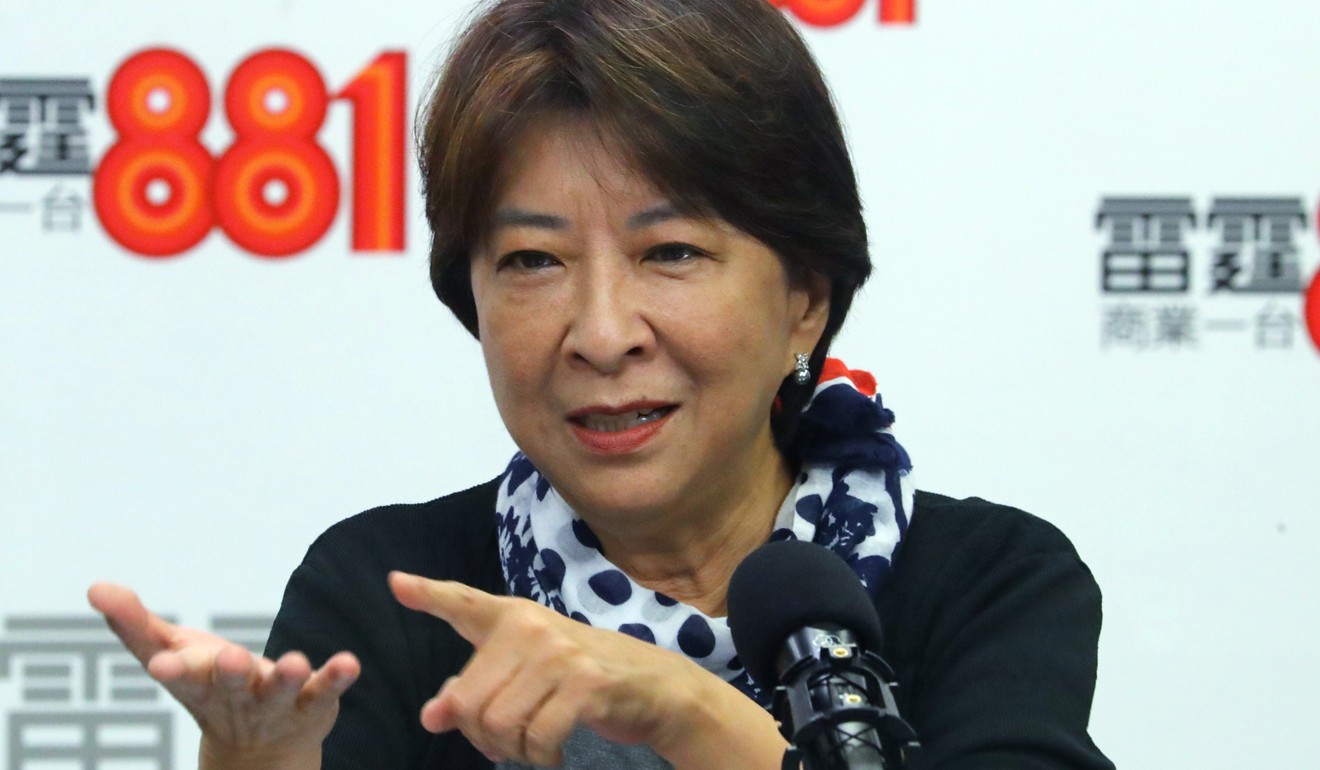 On July 1, Chiang shared a video on her Facebook page, slamming Sham and saying he had "never mentioned his sexual orientation" in his role within the pro-democracy group.
"Deliberately concealing that, for power, money or fame?" captions in the video, which showed Sham in drag at an event, stated. "Corrupting social morals, just disgusting."
Sharing the clip, Chiang also wrote in her post: "Important news, please spread around." Her post had 1,000 shares during the time it was online.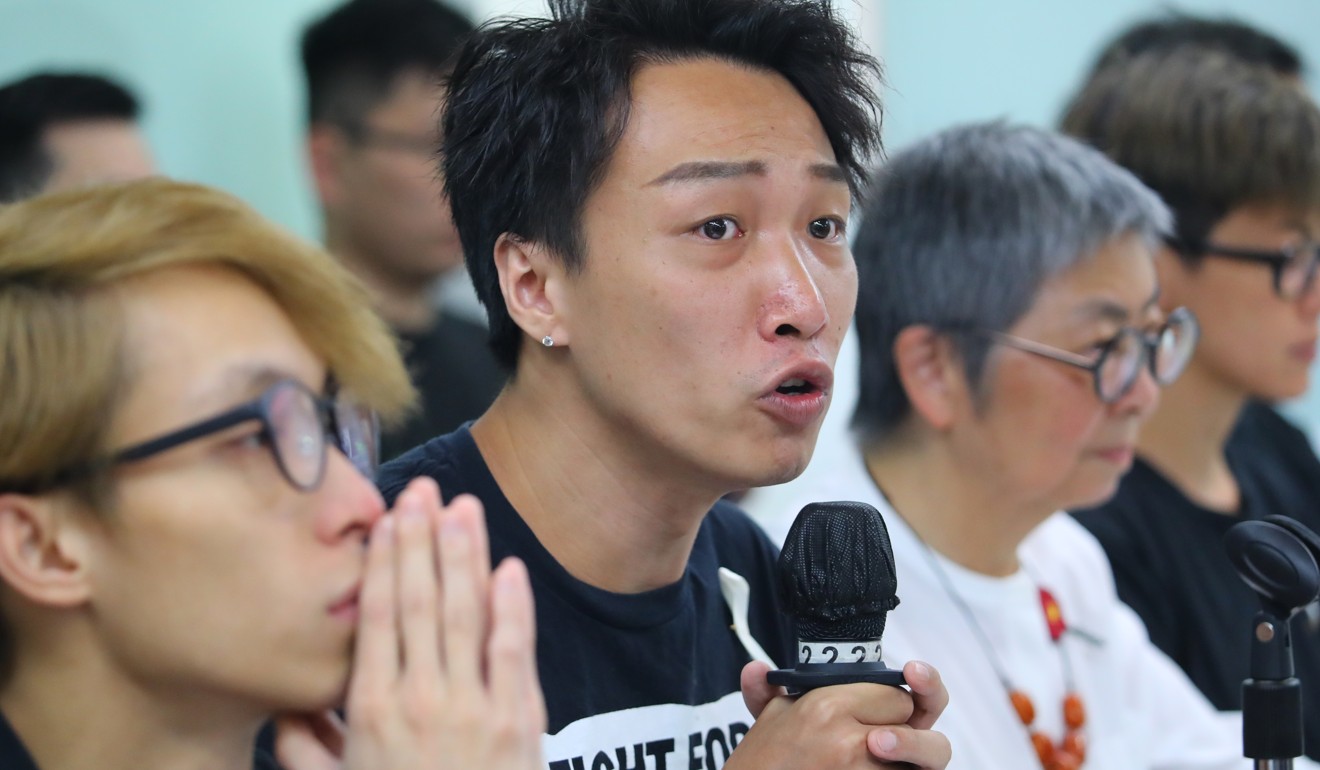 The move drew instant criticism from gay rights groups, which lodged complaints to Facebook and the city's equality watchdog, the Equal Opportunities Commission. The post then went missing on July 8, and as of last week, the footage was unavailable even on other pages which had shared it.
A Facebook spokesman confirmed on Monday that Chiang's post had violated its community standards.
"Our standards do not allow content that attacks someone based on their sexual orientation," the spokesman said in a response to the Post.
"In this case, we reviewed the content against our community standards and determined it was in violation. Therefore, this content was removed from our platform."
Chiang however remained defiant after Sham took the matter to the equality watchdog a week ago. Together with Raymond Chan Chi-chuen, an openly gay lawmaker, the pair submitted a petition with more than 2,000 signatures, urging the watchdog to condemn Chiang.
On Friday, she said on Facebook: "If the line 'important news, please spread around' is an attack, that only proves that although you've come out, you're not ready yet."
"Jimmy Sham, if you've already came out, then face it. Don't easily complain someone's attacking you, understood?" she said, adding that she had gay friends to whom she had sent blessings.
An industry insider noted it was rare for Facebook to remove a politician's post, as it typically steered clear of upsetting any party in Hong Kong's political spectrum.
"From our understanding it is quite rare for Facebook to remove posts in the Asia region," said the social media marketer, who requested anonymity because of dealings with the company.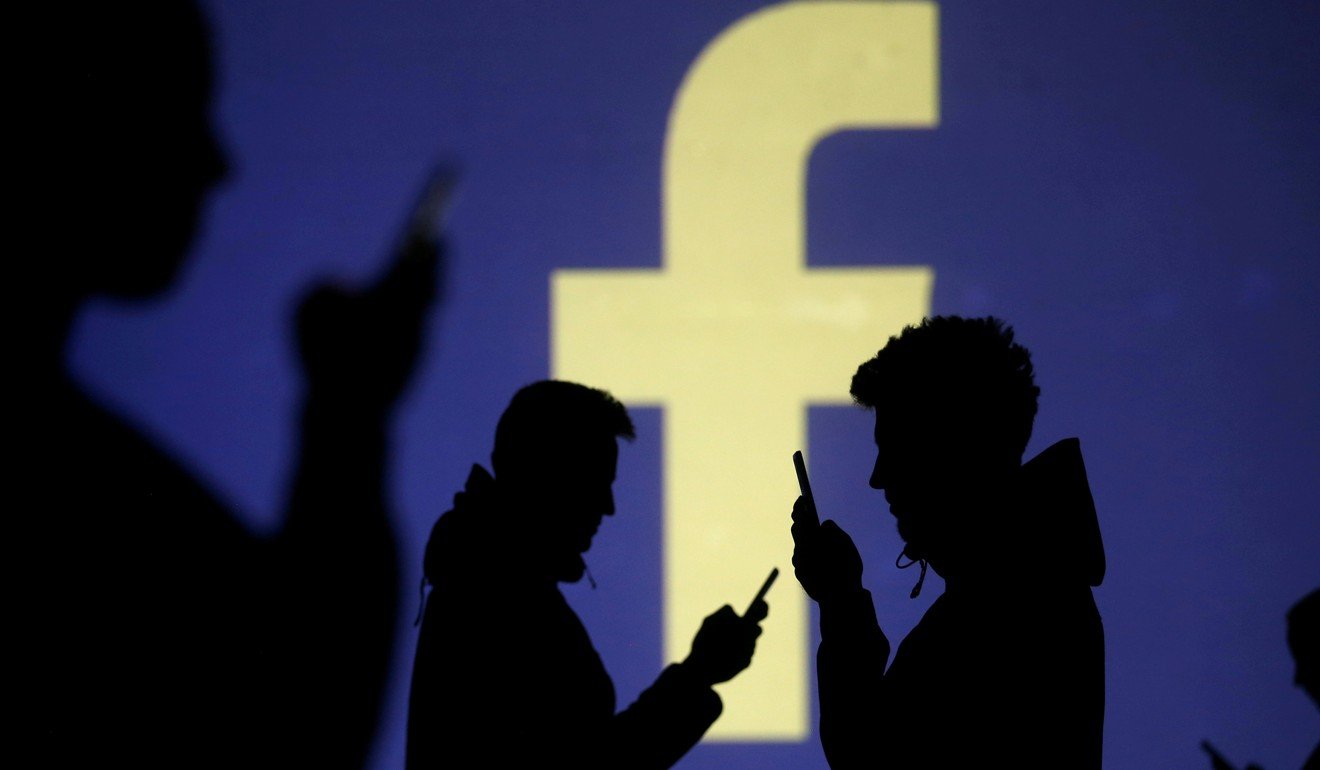 Facebook's guidelines state that it does not allow hate speech, defined as direct attacks on "protected characteristics" of people, which include sexual orientation.
Before Chiang's comments on Friday, Sham had said: "Facebook's removal of Chiang's post is only appropriate.
"By saying [my sexual orientation] was important news, Chiang was effectively endorsing questionable views in the video. Shouldn't we demand more from our honourable lawmakers?"
Sham added the video was also factually wrong, as he had publicly identified himself as a member of gay rights group Rainbow Action.
The row between Chiang and Sham came amid one of Hong Kong's biggest political crisis over the extradition bill, which if passed, would have allowed the transfer of fugitives to jurisdictions with which the city does not have such an arrangement.
This article appeared in the South China Morning Post print edition as: Lawmaker doubles down in her attack on gay activist