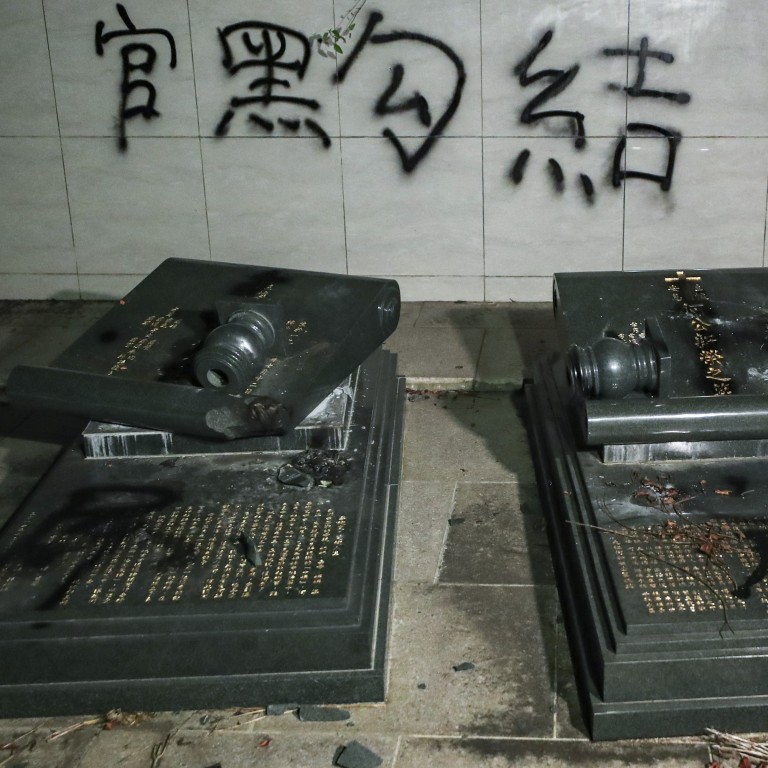 Hong Kong police leader slams 'cockroaches' who trashed pro-Beijing legislator Junius Ho's parents' graves over extradition bill row
Lam Chi-wai of the Junior Police Officers' Association also condemns vandalism of national emblem at liaison office
Says act was 'tantamount to insulting the nation's dignity'
The leader of a major police union has hit out at protesters who desecrated a pro-government lawmaker's parents' graves, calling them "cockroaches" and urging them to stop using violence.
In a statement issued on Thursday night, Lam Chi-wai, chairman of the Junior Police Officers' Association, which represents 25,000 members of the force, also criticised protesters for laying siege to Beijing's liaison office in the city and defacing the national emblem on July 21.
"Insulting the national emblem is tantamount to insulting the nation's dignity. All Chinese people would despise these acts by rioters who have no sense of home or national identity," the chairman wrote.
Lam also touched on the Yuen Long attacks, which happened on the same night as the emblem's defacement. About 100 men in white T-shirts wounded at least 45 civilians with wooden canes and metal rods.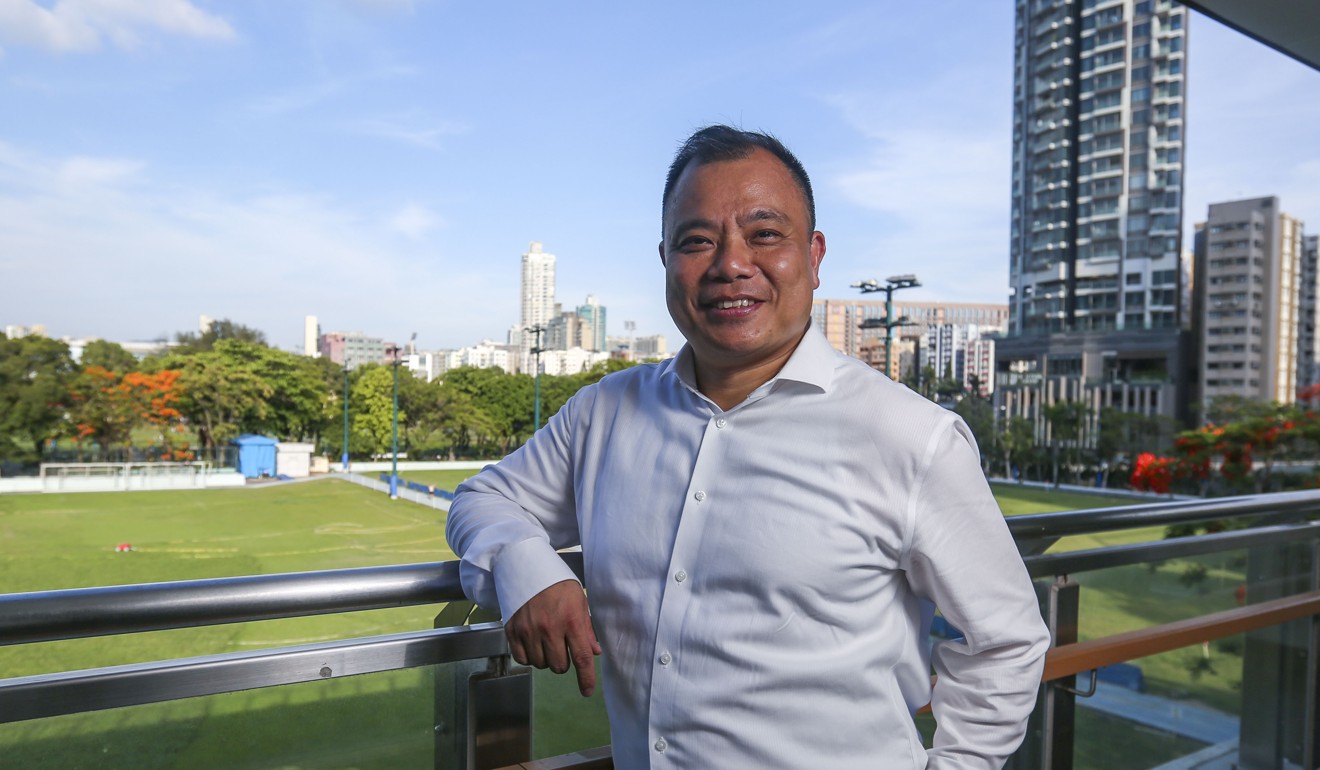 Pro-Beijing legislator Junius Ho Kwan-yiu had his parents' graves desecrated and his Tsuen Wan office trashed, after saying the white-clad men in Yuen Long were merely "defending their home" from anti-government protesters.
In a reference to Ho, Lam said: "From newspaper reports, we can see a lawmaker's office was completely destroyed ... What was most shocking was that even the deceased could not be spared."
Lam said the "thugs" who desecrated the graves could not be called human.
"Humans have a sense of basic morals ... For such base creatures, we can only [describe] them as the insect that is most afraid of exposure to light – cockroaches, please stop," he said.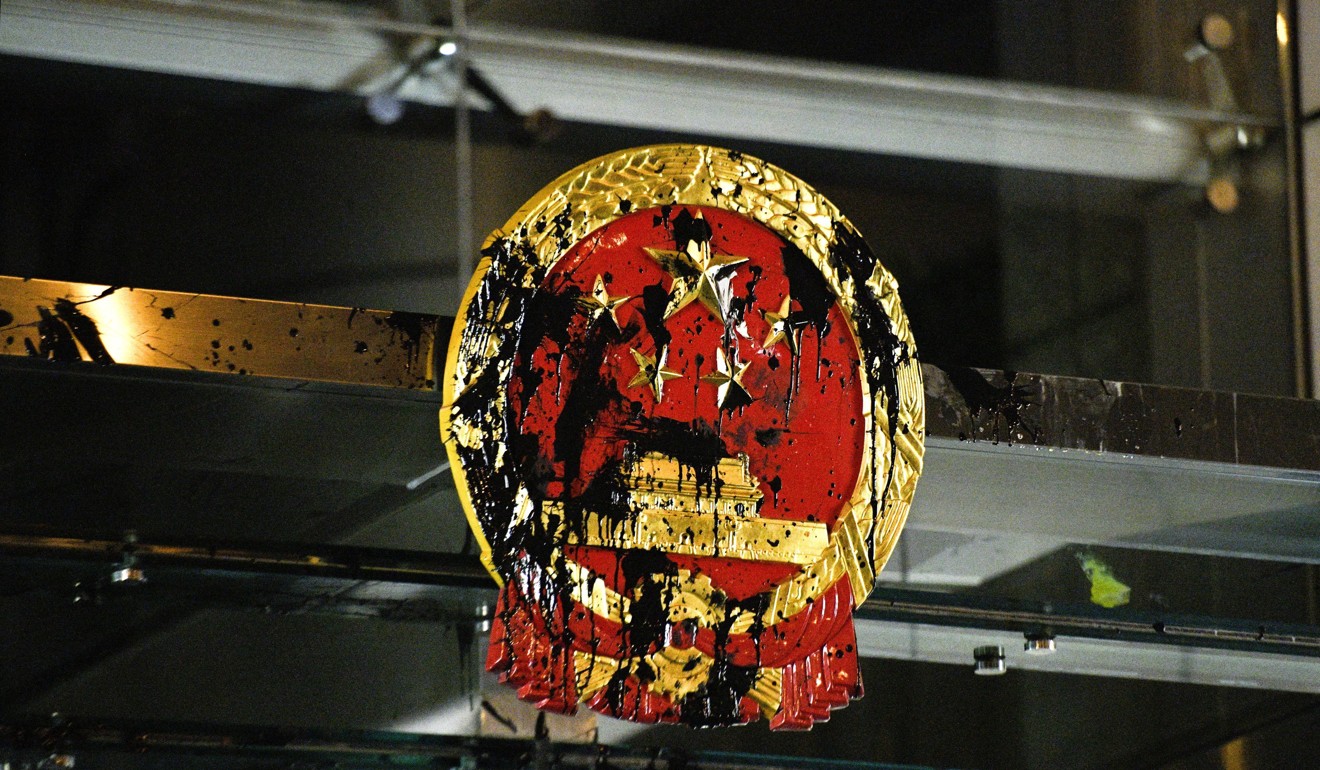 As the force came under fire for its slow response to the violent attack in Yuen Long, Superintendent Lau Siu-pong said on Tuesday that many residents' calls to the emergency services hotline was not answered as it was jammed by a an unmanageable deluge of calls.
Lam called the attacks "a serious brawl", and said the callers were trying to paralyse the entire emergency reporting system.
"When residents needed police the most, some people urged supporters to call 999 ... There were 24,000 calls in three hours," he said.
Lam said police would not let any innocent civilian be harmed by violence. The force would surely launch a comprehensive investigation and bring people who used violence to justice, he said.