LIVE
As it happened: bloody clashes and tear gas fired as Hong Kong protesters descend on Yuen Long
Most demonstrators leave as police fired tear gas and sponge grenades in dispersal operation that began around 5pm 
Violence intensifies as protesters use fire extinguishers and blood seen on station floor
Topic |  
Hong Kong extradition bill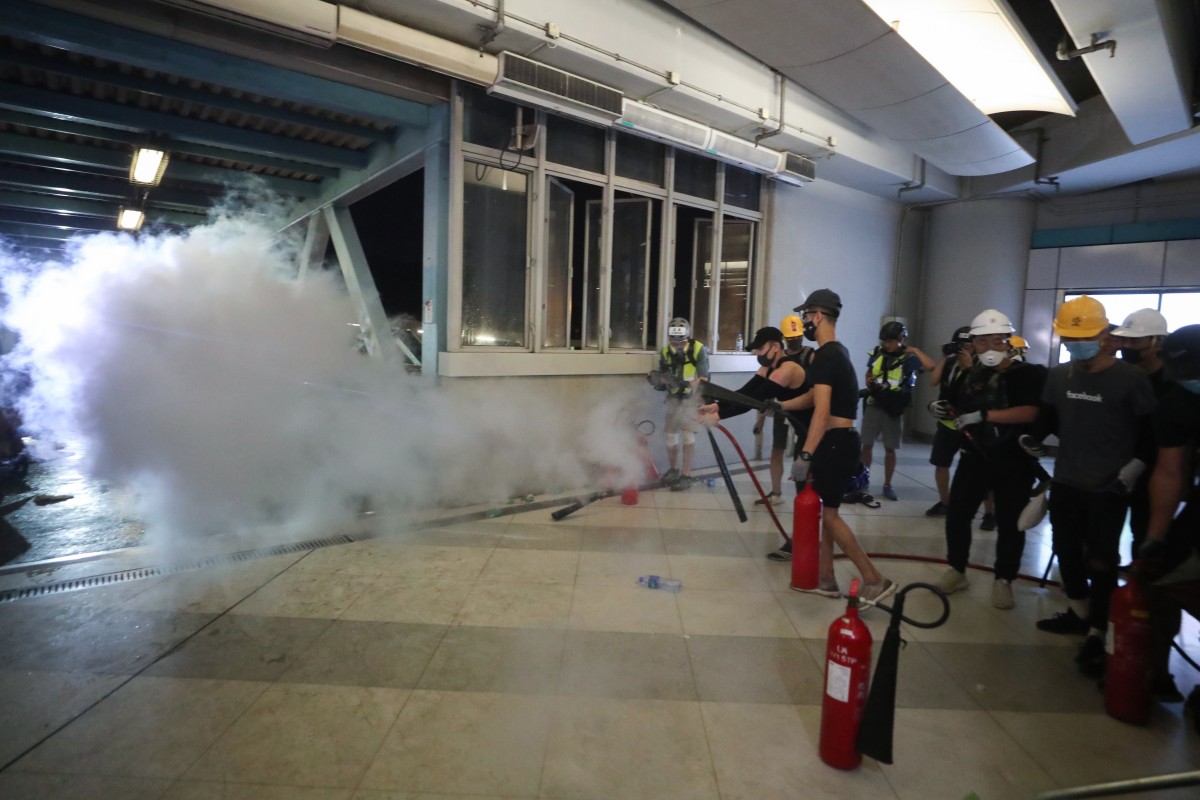 Protesters let off fire extinguishers inside Yuen Long MTR station. Photo: Sam Tsang
INTRODUCTION
Hong Kong has again been shaken by protests as tens of thousands of people arrived in Yuen Long, a town gripped by tension over the past week following earlier scenes of unprecedented violence at a railway station.
Protesters were continuing their calls for a full withdrawal of a now-suspended bill that would have allowed the extradition of fugitives to mainland China as well as responding to last Sunday's attack when men – thought to include local villagers and triad members – armed with wooden sticks and metal rods ambushed protesters and passers-by, leaving at least 45 injured.
Police, who had taken the rare step of refusing permission for the march out of safety concerns, have fired tear gas and sponge grenades in a prolonged dispersal operation. Follow the events on our live blog below. Reporting by Sum Lok-kei, Alvin Lum, Kanis Leung, Phila Siu, Martin Choi, Danny Lee, Nectar Gan, Lee Jeongho, Christy Leung, Tony Cheung, Viola Zhou and Alan Wong.