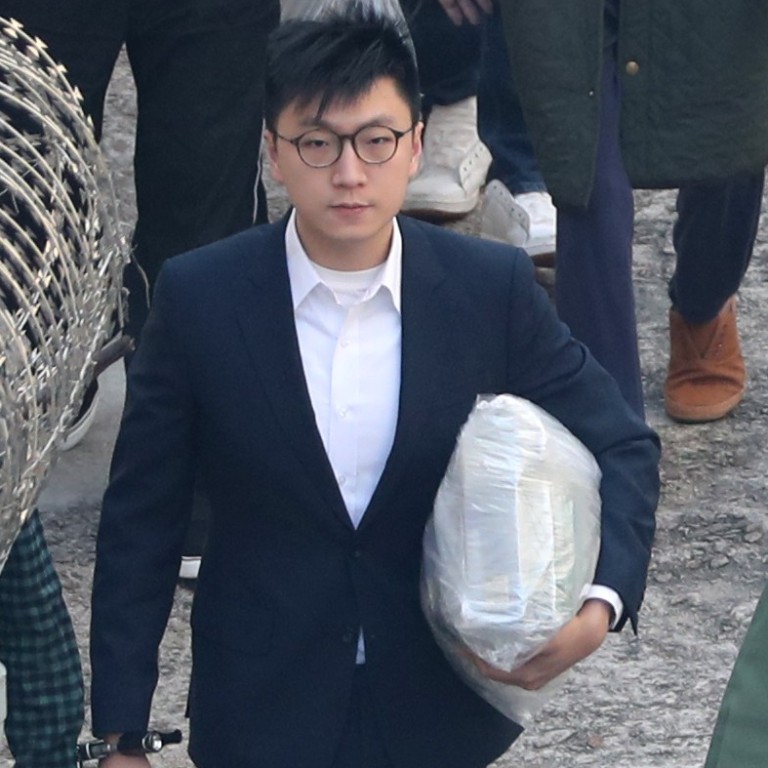 Hong Kong's pro-independence activist Edward Leung appeals to youth to shun hatred while protesting over extradition bill in note from prison
Edward Leung, serving sentence in Shek Pik Prison for role in Mong Kok riot, says he is grieved and pained by the bloody scenes of extradition bill protests
He asks young people to shun hatred, stay vigilant and keep thinking while going through a crisis
A pro-independence activist has made an emotional appeal from behind bars, urging Hong Kong protesters "not to be dominated by hatred" amid the escalating confrontation in the city triggered by the now-shelved
extradition bill
.
Edward Leung Tin-kei, who is serving a six-year jail sentence in Shek Pik Prison for his role in the
Mong Kok riot
three years ago, said he was grieved and pained by the bloody scenes of the recent protests.
"I know no matter how hard I try, I would never be able to imagine the ordeal you all are experiencing, the mental and physical pain you are suffering," he wrote in a letter last Friday, which was made public through his Facebook page on Monday.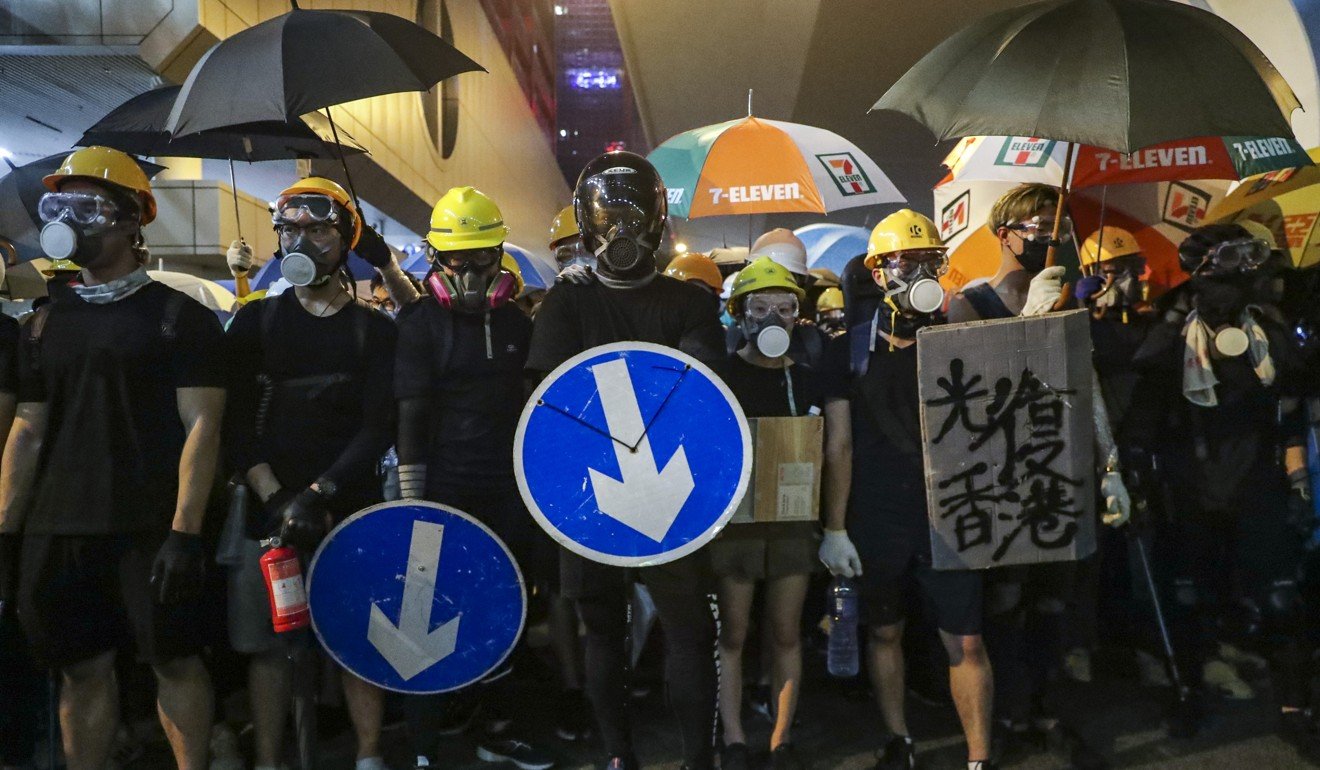 "But I hope you could understand that with your love for Hong Kong, you all have already demonstrated your unparalleled courage and rewritten the city's history."
It was natural for the protesters to be angry in the absence of real justice, Leung said, but it was also important to stay calm.
"I earnestly call on you not to be dominated by hatred – one should always stay vigilant and keep thinking when in peril."
Hong Kong has plunged into unprecedented political turmoil, and opponents of the bill have clashed with police in various districts over the past eight weeks.
In the latest confrontation on Sunday, protesters threw bricks and bottles at police, set fire to a trolley loaded with cardboard and shoved it towards officers, who in turn responded with tear gas, batons and beanbag rounds. At least 16 people were injured, and 49 arrested.
Leung, 28, wrote that political work was not just about ensuring supporters voiced their continuous support, but also about convincing opponents to change their minds.
"We hope society takes a lenient view of the 'rioters', in the 'riots' categorised by the government, and listens to their unheard calls," he said, "I think we should also be mindful of our own words and actions – whether they would get us closer to our goals, or further?"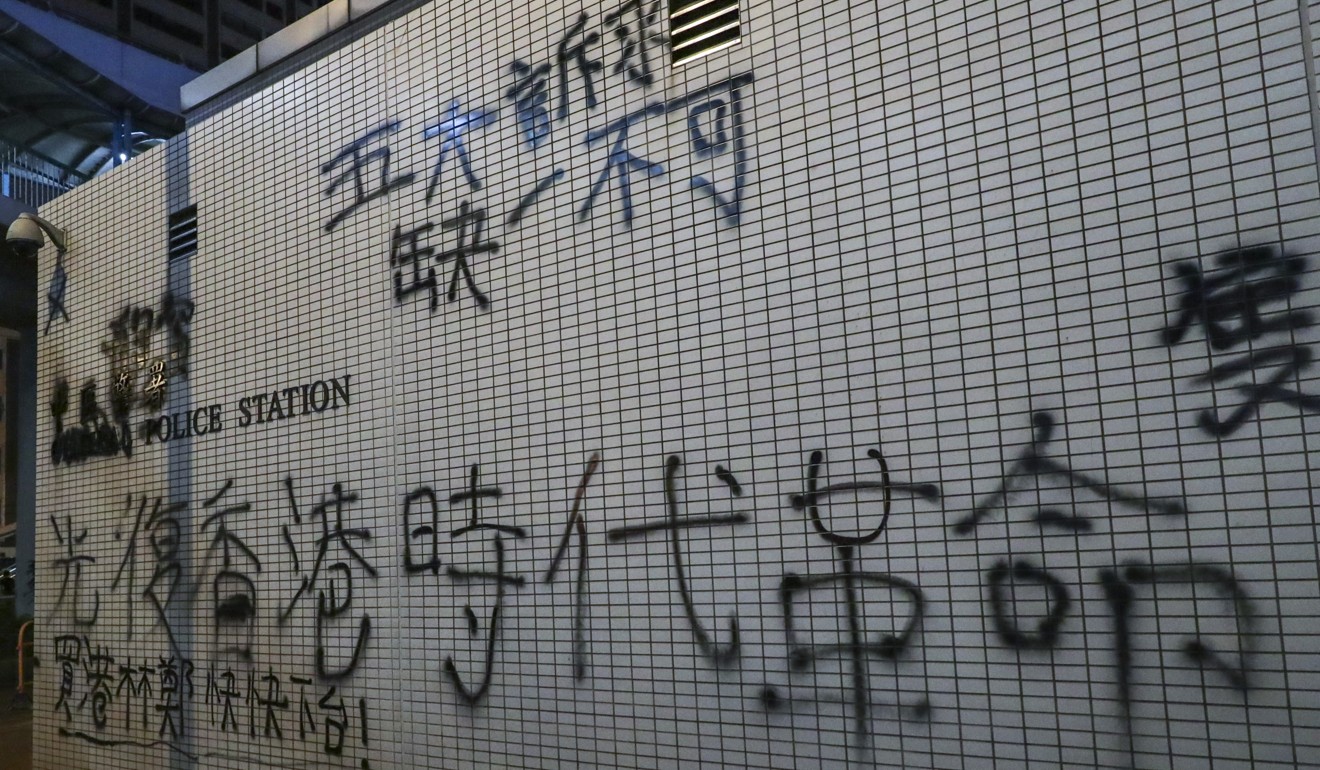 Leung also accused the authorities of not addressing the crisis, and gambling with the city's future.
"All we need now is not to bet our valuable lives, but to produce perseverance and hope in suffering," he said, citing Biblical verses from Saint Paul's Epistle to the Romans.
Leung, the poster boy of the city's pro-independence movement and former convener of the group Hong Kong Indigenous, rose into prominence while running for the Legislative Council by-elections in 2016.
But he was subsequently banned from standing in the election for his political beliefs and was thrown behind bars last year for his role in the 2016 Mong Kok riot.
As the anti-extradition bill drive gradually transformed into a movement against the city's government and political system, some young protesters regarded Leung as their "spiritual leader".
His election slogan – "Liberate Hong Kong: the revolution of our times" – was frequently chanted by the crowds, and graffiti calling for his release has also been seen across the city.
A source who had recently visited Leung said the young activist was pleasantly surprised to see the revival of his election tagline, but also expressed concerns over the situation.
"He is worried the young people would lose their freedom of taking part in the struggle if they followed his path," the source said.
Leung is doing a degree from the Open University in social sciences while behind bars.
This article appeared in the South China Morning Post print edition as: Jailed activist urges young protesters to reject hate