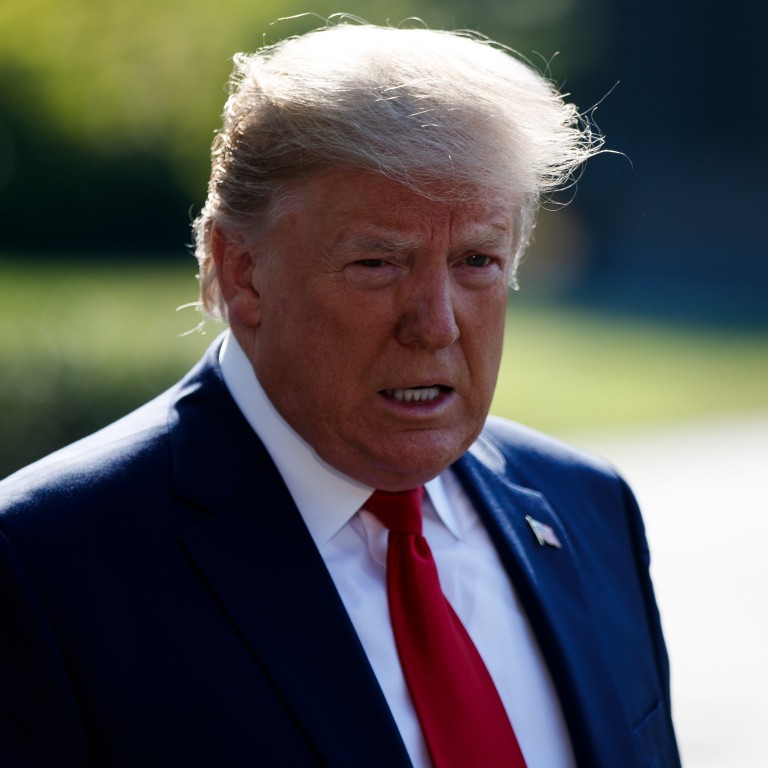 US President Donald Trump calls protests 'riots' and an issue between Hong Kong and Beijing
Trump's remarks suggest Washington will stay out of political crisis in former British colony
It comes after top Chinese diplomat Yang Jiechi accuses US and other Western nations of 'fanning the fires' of unrest in the city
US President Donald Trump has described recent protests in Hong Kong as "riots" that China would have to deal with itself, suggesting the United States would stay out of the biggest political crisis seen in the former British colony in decades.
Ahead of a campaign event in Ohio on Thursday, Trump was asked whether he was concerned by media reports that Beijing might intervene in Hong Kong. He said the city had experienced "riots for a long period of time".
"And I don't know what China's attitude is. Somebody said that at some point they're going to want to stop that. But that's between Hong Kong and that's between China," he said. "Hong Kong is a part of China, they'll have to deal with that themselves."
Trump's labelling of the demonstrations as riots is certain to rile activists in the Asian financial centre who have called on the city's government to drop the use of the word to describe the protests, and some diplomatic observers.
Jorge Guajardo, former Mexican ambassador to China, said Trump's comment "invites a crackdown, precisely at a time when he should have been unequivocal warning against it".
But Chinese foreign ministry spokeswoman Hua Chunying said Trump had rightly pointed out that Hong Kong was part of China, and that the violence seen in the city was rioting.
"The Chinese government stance is clear. Hong Kong affairs are the internal affairs of China, and the Chinese government will not let foreign forces intervene in it, and will not let foreign forces create chaos in Hong Kong," Hua said on Friday.
She also took aim at US Vice-President Mike Pence and Secretary of State Mike Pompeo for meeting Hong Kong opposition figures, and US House of Representatives Speaker Nancy Pelosi for supporting the protests.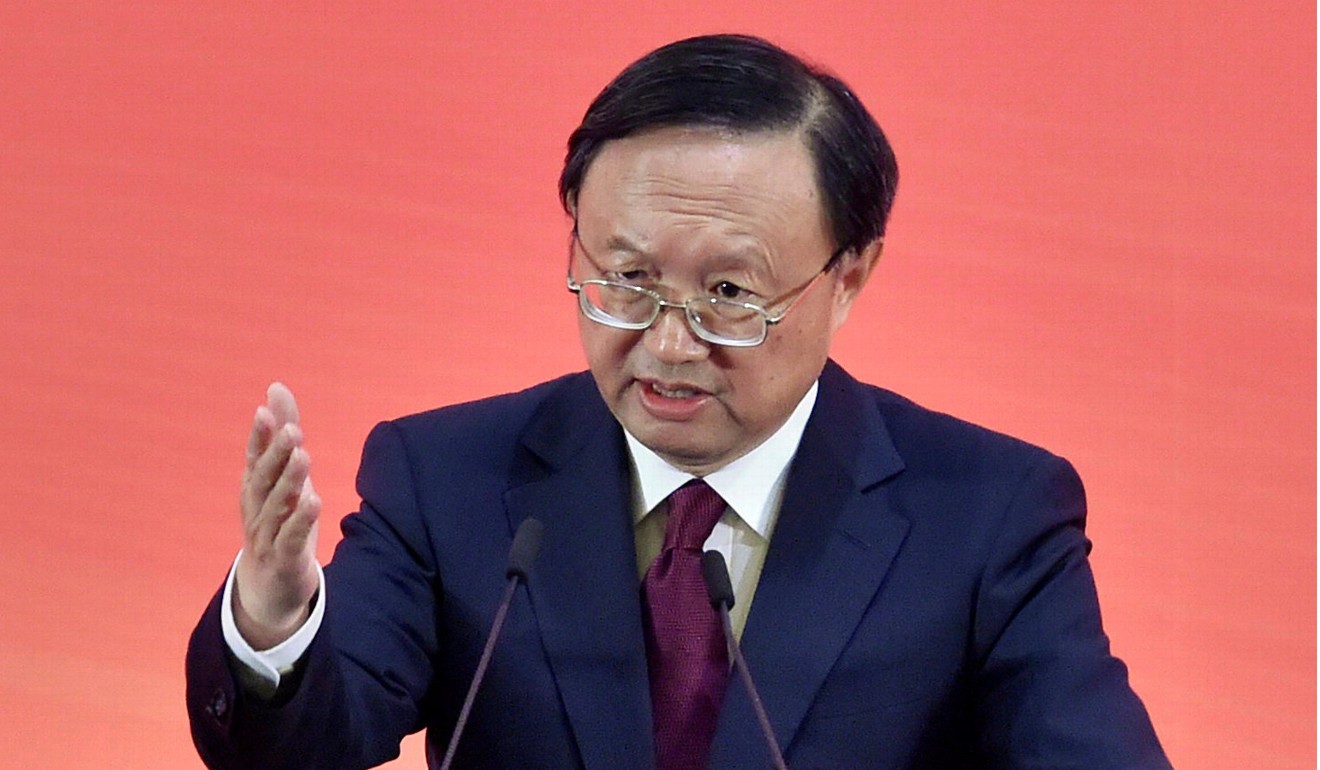 Trump's remarks came after China's top diplomat Yang Jiechi on Thursday accused the US and other Western countries of "fanning the fires" of unrest in Hong Kong by supporting "violent radicals" who sought to destabilise the city.
Yang, the highest-ranking Chinese official to publicly weigh in on the escalating protests triggered by a
controversial extradition bill
, demanded through the official Xinhua news agency that the US "immediately stop interfering in Hong Kong affairs in any form".
"Some Western governments, including the US, have reversed black and white and confused right and wrong in the amendment bill storm, continuously fanning the fires in Hong Kong and making inappropriate comments," said Yang, who is a member of the Communist Party's top decision-making body, the Politburo, and head of the Central Leading Group on Foreign Affairs.
"They have even arranged for high-level officials to meet with Hong Kong leaders of this chaos, bolstering the illegal activities of these Hong Kong violent radicals, working to undermine Hong Kong's prosperity, stability and security," he said.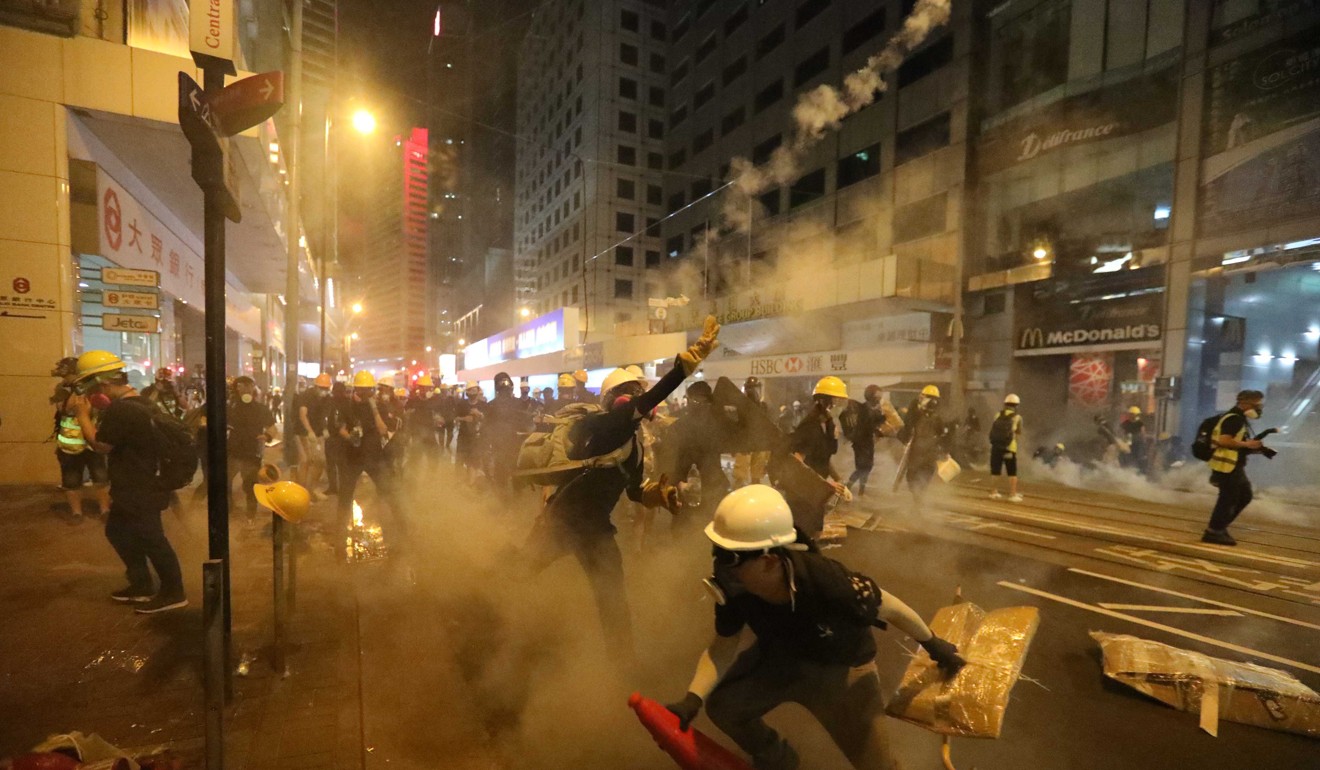 Yang is a deputy head of the party's Hong Kong and Macau affairs central coordination group, which is chaired by Han Zheng.
The Xinhua interview did not identify the Western government leaders Yang was referring to, but Pence and US national security adviser John Bolton met Hong Kong media tycoon Jimmy Lai Chee-ying and other political leaders in Washington in June and expressed concern over the extradition bill.
The proposed legislation, which has now been shelved, would allow criminal suspects to be sent to jurisdictions including mainland China, where critics say there is no guarantee of a fair trial.
The protests which have rocked Hong Kong since mid-June have not only plunged the city into its biggest political crisis since its 1997 handover from Britain to China, but have also put it in the international spotlight as foreign governments and leaders air their worries about its stability and future.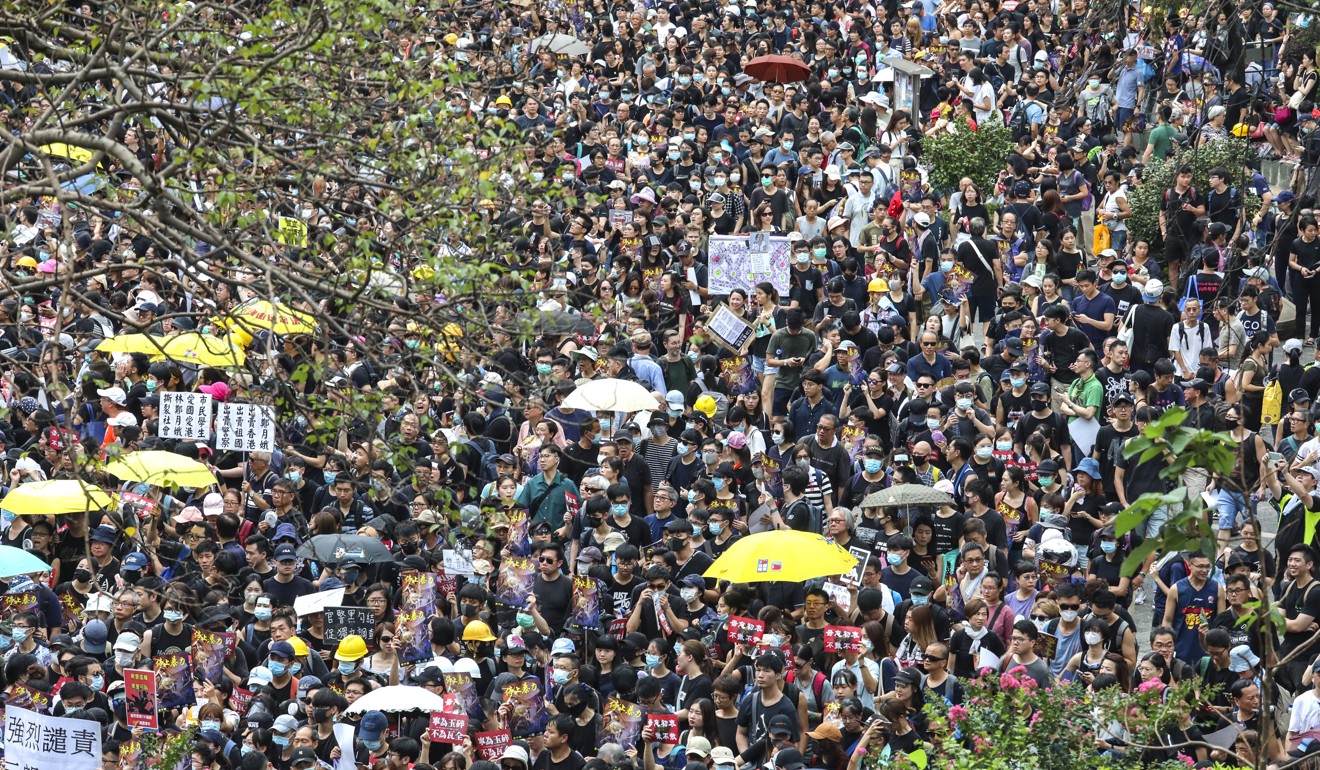 Foreign Minister Wang Yi also raised the issue of the extradition bill unrest on Thursday when he met Pompeo on the sidelines of the Association of Southeast Asian Nations summit in Bangkok.
Wang told Pompeo that the US must "respect China's core interests and main concerns", the Xinhua report said.
On Wednesday, former Hong Kong chief executive Tung Chee-hwa, who is now a vice-chairman of China's top political advisory body, the Chinese People's Political Consultative Conference, blamed the US and Taiwan for serving as the "masterminds" of the city's unrest.
Yang on Thursday, meanwhile, said China expressed "strong indignation and resolute opposition" to Western governments interfering in Hong Kong matters, according to Xinhua.
"These are gross acts of interference in China's internal affairs, and as a flagrant violation of basic norms of international law and international relations, have also seriously damaged the healthy development of China's relations with these countries," he was quoted as saying.
Yang denounced the "radical protesters" in Hong Kong, who he said had threatened the city's public safety while affecting its rule of law, social order, economic livelihood and international image.
He repeated that Hong Kong's experience had proven the "one country, two systems" model was a success, adding that Beijing firmly supported the city government and the need to handle the unrest according to the law.
The protesters have five key demands, including the official withdrawal of the bill, police accountability in the use of force to quell demonstrations and universal suffrage for city elections.
Additional reporting by Reuters
This article appeared in the South China Morning Post print edition as: trump says china must deal with hk 'riots' itself