LIVE
live |

As it happened: After Hong Kong civil servants' unprecedented rally, police station attacked in Ma On Shan
Protesters condemn government warning that its employees should maintain political neutrality or risk consequences
Action comes as police report seven more arrests over Yuen Long station attack, and protesters win the right to march in Mong Kok on Saturday
Topic |  
Hong Kong protests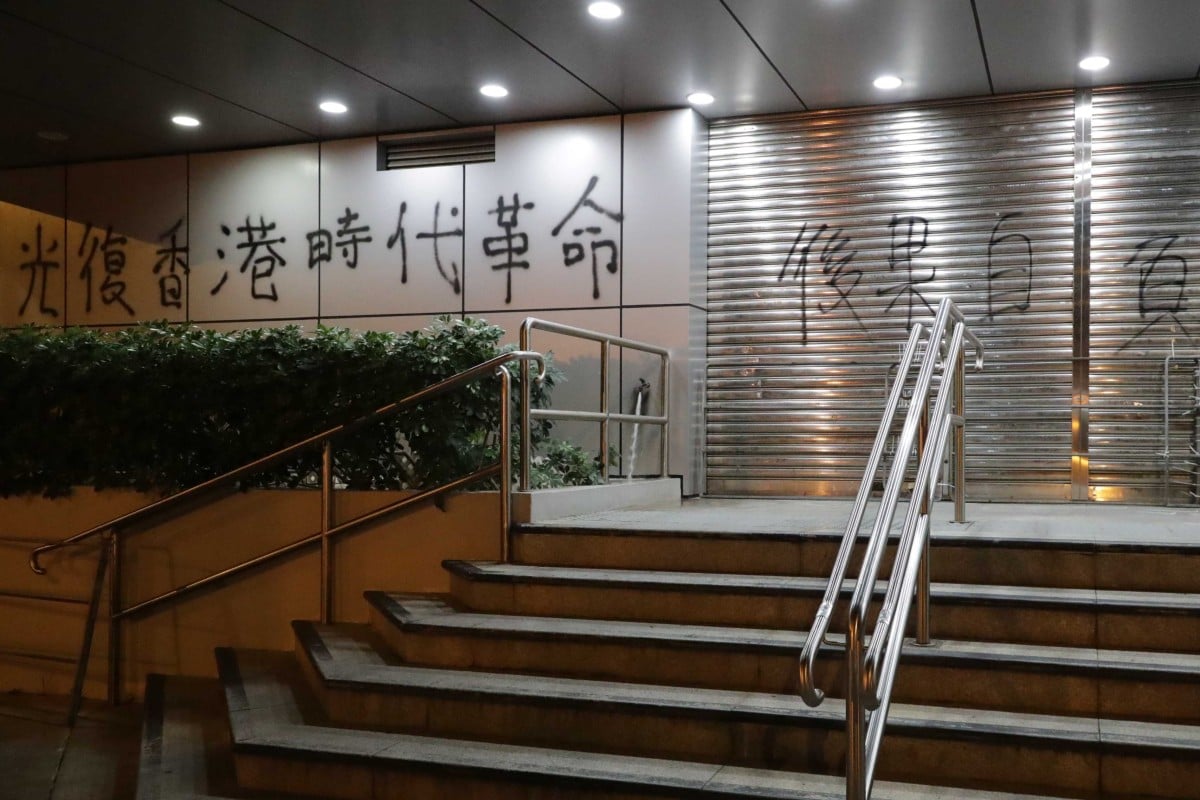 "Reclaim Hong Kong, revolution of our time": Graffiti adorns Ma On Shan Police Station. Photo: Edmond So
INTRODUCTION
Thousands of civil servants have gathered in Hong Kong's business district to urge their employer, the embattled government, to address protesters' demands over the extradition bill crisis.
Civil servants, who were joined by residents from different sectors, took to the streets despite the administration's stern warning a day earlier that they had to remain politically neutral and have "total loyalty" to the city's leader, or risk consequences.
Just hours before the unprecedented rally on Friday evening, the city's deputy leader Matthew Cheung Kin-chung warned workers on the public payroll not to "do things in contrast with the government's views".
But many civil servants said, using online platforms, that they were undeterred from making their voices heard.
Follow our liveblog for the updates of the rally.