LIVE
live |

As it happened: How Hong Kong police fired tear gas in Tsim Sha Tsui and Mong Kok as protesters hit back with petrol bombs
Mong Kok march, given last-minute approval, continues unrest which has dogged city government for months
Over on Hong Kong Island, establishment supporters come out to back police
Topic |  
Hong Kong extradition bill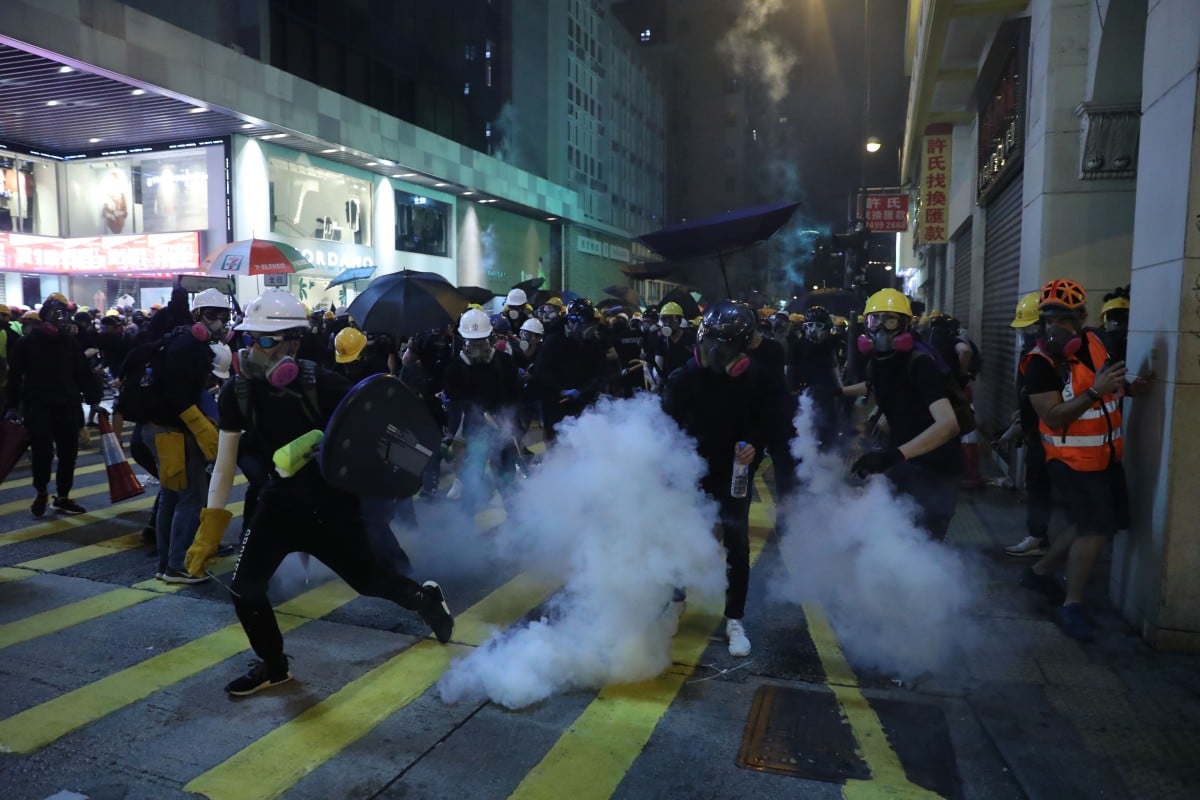 Photo: Sam Tsang
INTRODUCTION
Hong Kong continues to roil with protests, entering a third month of social unrest sparked by the government's now-shelved extradition bill. A day after thousands of civil servants took to the streets in Central to urge authorities to give in to protesters' demands, people gathered on Saturday for an approved rally in the shopping hub of Mong Kok, but which soon ended in clashes in the area, Tsim Sha Tsui and Wong Tai Sin as police used tear gas. 
Outside Tsim Sha Tsui Police Station, some had hurled bricks into its car park, while others vandalised vehicles and lamp posts. The force said it had issued a warning for the crowd to leave before firing rounds of tear gas. 
Earlier, protesters marched all the way to the Cross-Harbour Tunnel, briefly blocking it and bringing traffic to a halt, before circling back to Mong Kok and Tsim Sha Tsui. Along sections of the main thoroughfare Nathan Road, some set up barricades and geared up with helmets and masks as night fell.
As in other rallies, the demands by protesters remain the same, among which is the full withdrawal of the bill and an inquiry into police actions over the handling of protests. Over on Hong Kong Island, thousands took part in a rally at Victoria Park in Causeway Bay to support police for maintaining order. 
Follow our live blog below for updates. Reporting by Tony Cheung, Zoe Low, Rachel Cheung, Sarah Zheng, Su Xinqi, Victor Ting, Gigi Choy, Kanis Leung, Stuart Lau, Kimmy Chung and Danny Lee.