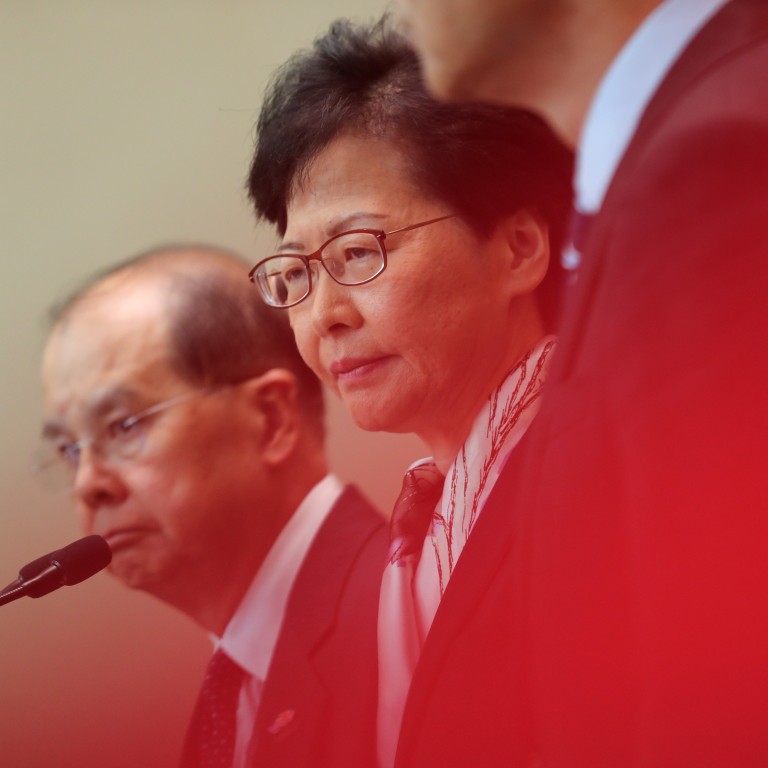 Chief Executive Carrie Lam's reframing of battle with protesters as about sovereignty will fuel anger, observers and pro-Beijing lawmakers warn
Reactions to city leader's remarks draw harsh criticism, one analysts saying 'the confrontation is set to escalate'
Beijing loyalists also unimpressed by Lam's press conference, which did not offer a way out of the current crisis
The move by Hong Kong leader Carrie Lam Cheng Yuet-ngor to define the recent unrest in the city as an attack on Beijing's sovereignty could escalate already heightened tensions between the government and its opponents, political observers have warned.
One analyst said Lam's comments – her first in public in two weeks – would only fan the flames of discontent, and would do little to end the weeks of protests, most of which
are increasingly violent
.
Hong Kong was brought to a standstill on Monday morning as protesters paralysed the city's MTR railway system by blocking train doors, in response to calls for a citywide strike.
Lam said she would not accept any of the protesters' demands, such as for her to resign and for a commission of inquiry into the clashes between demonstrators and police that have roiled the city since early June.
She insisted
the protests were no longer about her governance or the now-shelved extradition bill, which would have allowed the transfer of criminal suspects to mainland China and other jurisdictions with which the city does not have a formal handover agreement.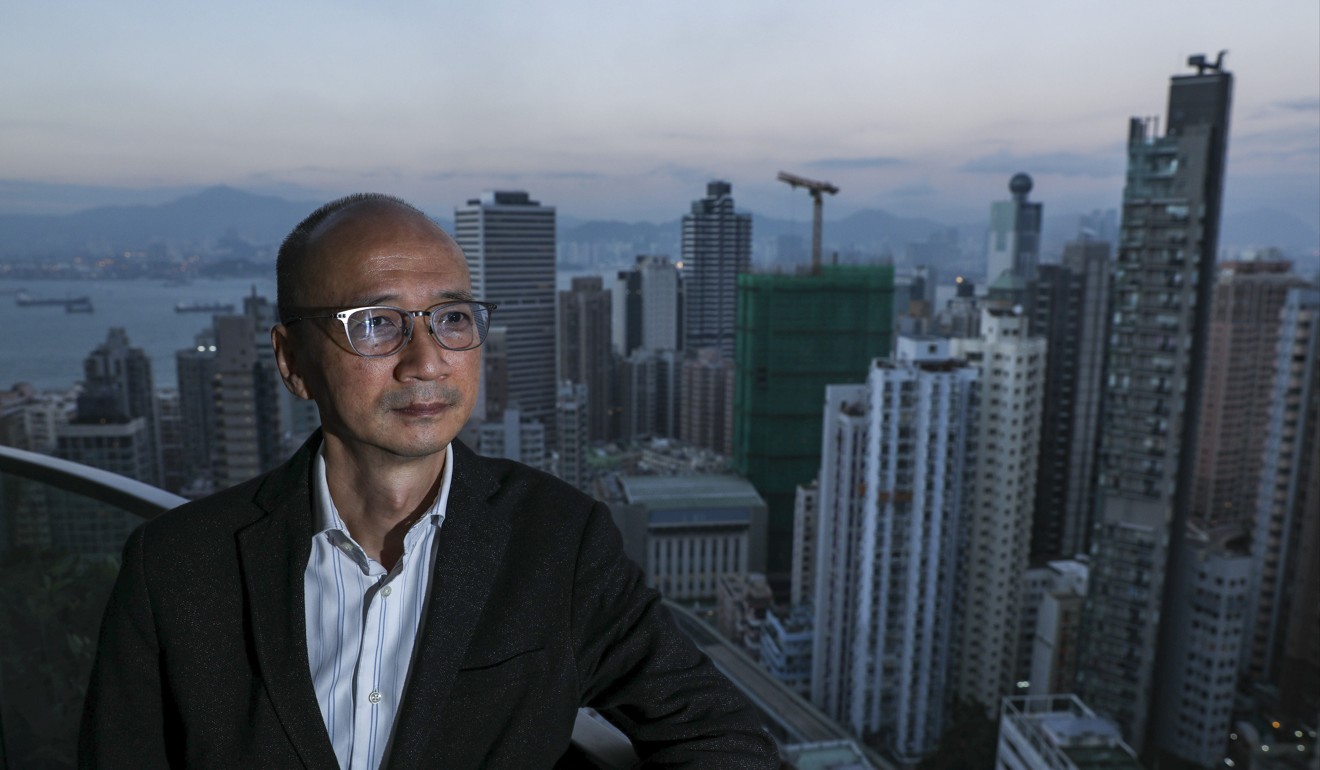 Professor Joseph Chan Cho-wai, a political scientist at the University of Hong Kong, said the chief executive's remarks in her press conference on Monday only "added fuel to the fire".
He and Andrew Fung Ho-keung, chief executive of the Hong Kong Policy Research Institute, expected the police to take tougher action against protesters after Lam's new characterisation of the clashes.
"The confrontation between protesters and police is set to escalate as Lam failed to respond to protesters' demands," Chan said. "I'm worried that deaths and serious injuries will happen, as the clashes between two sides are turning more violent."
In her address, Lam
condemned protesters
who chanted "Liberate Hong Kong; revolution of our times" and threw a Chinese flag into the harbour, after tens of thousands defied a police ban and joined an unlawful march from Tai Kok Tsui to Tsim Sha Tsui on Saturday.
Fung said he was worried the government would take a tougher stance after Lam claimed that the nature of the ongoing protests had transformed into an attack on Beijing's sovereignty and the "one country, two systems" framework, under which the city is promised certain freedoms not allowed in the rest of China.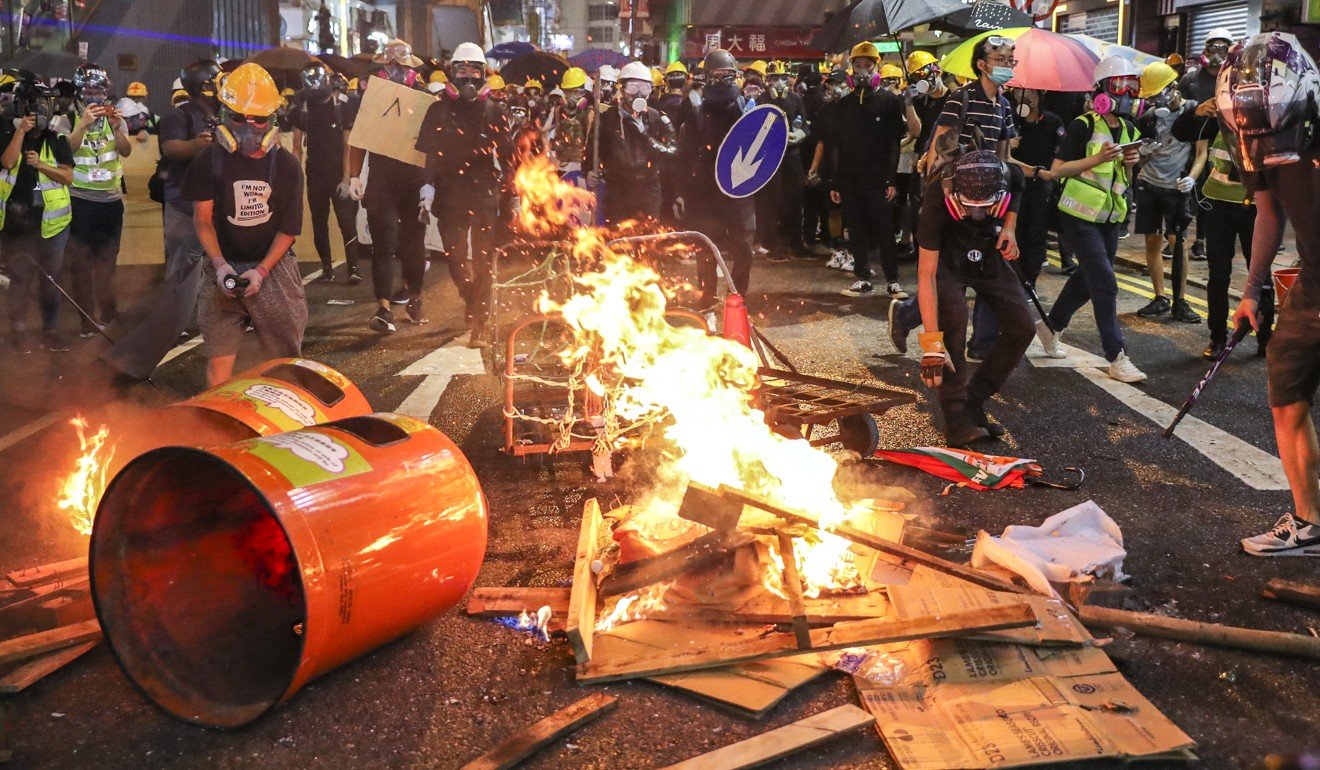 "By labelling the protests [as] attacks on the national sovereignty, the government will have strong grounds not to respond to demands of members of the public, but resort to tougher actions against protesters," he said.
"She needs to come up with feasible ways to defuse the crisis," he said.
Chan said he believed Lam wanted to tell the public it was no longer a problem with her governance as the nature of the protests had changed.
"I expect the government to engage in a battle of public opinion with protesters," he said. "The government will strive to win over members of the public who want stability."
But Chan said the government would struggle to win over moderate residents unless it responds to some of protesters' demands.
"The police are fighting a losing battle unless the government takes bold steps to curb civil liberties in Hong Kong," he said.
Some Beijing loyalists were also unimpressed by Lam's press conference, which did not offer a way out of
the current crisis
.
Ann Chiang Lai-wan, a lawmaker from the pro-Beijing Democratic Alliance for the Betterment and Progress of Hong Kong (DAB), wrote on her Facebook page that Lam had raised a lot of issues at the press conference but did not come up with any solutions. "Disappointed!" she wrote.
Gary Chan Hak-kan, a lawmaker and DAB vice-chairman, said the protests were hitting the local economy, and called for society to take a break from protests and return to normal.
"The biggest challenge now is to counter the trend of economic downturn," he said.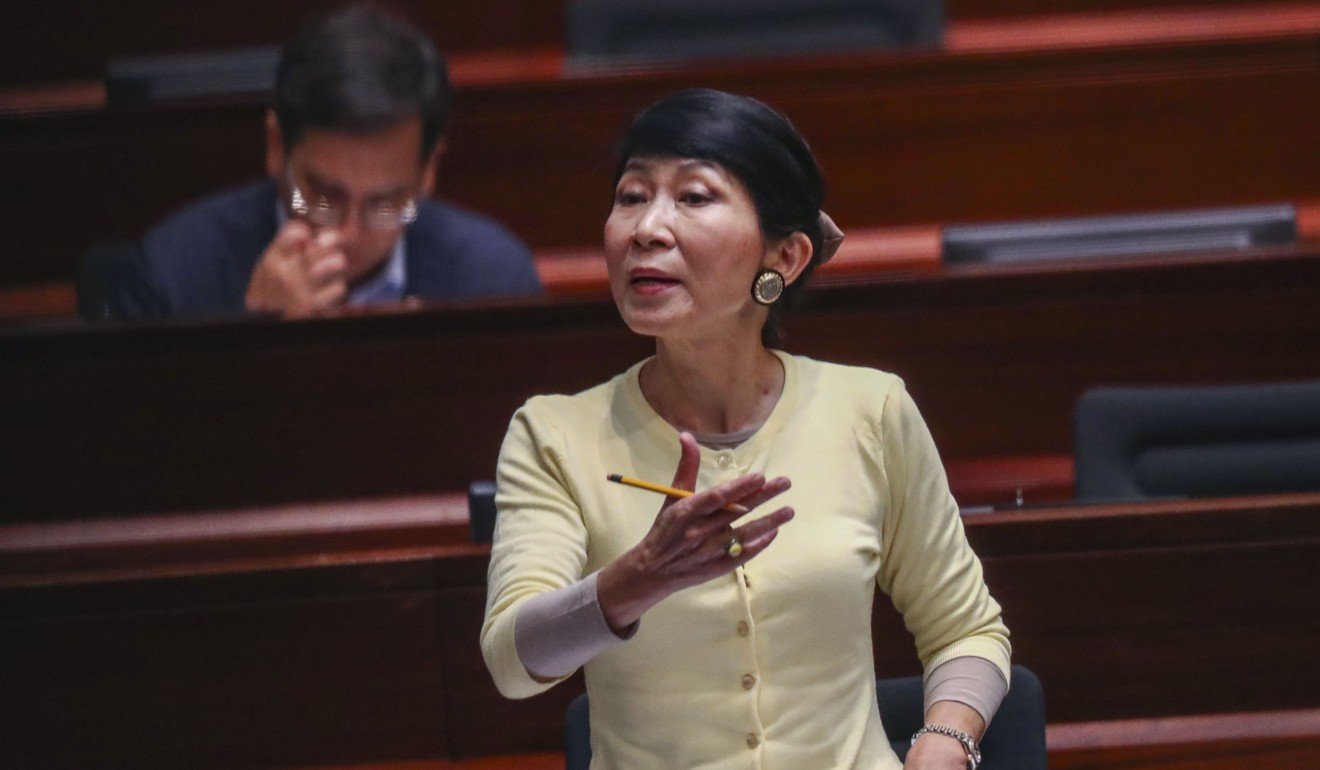 Claudia Mo Man-ching, convenor of the pan-democratic camp in the Legislative Council, said Lam had to be held accountable if Hong Kong became dragged down a "path of no return", a phrase used by the chief executive on Monday.
Mo said Lam was responsible for the damage to society, which the city leader had instead pinned on protesters.
A 20-year-old university student, who sat on a Fortress Hill MTR platform on Monday morning listening to a live stream of Lam's press conference, said her remarks would only make him and other
young people angrier
.
"She is like a recording machine repeating condemnations. She condemns the damage of inanimate things and doesn't care about the use of excessive force on people," he said.