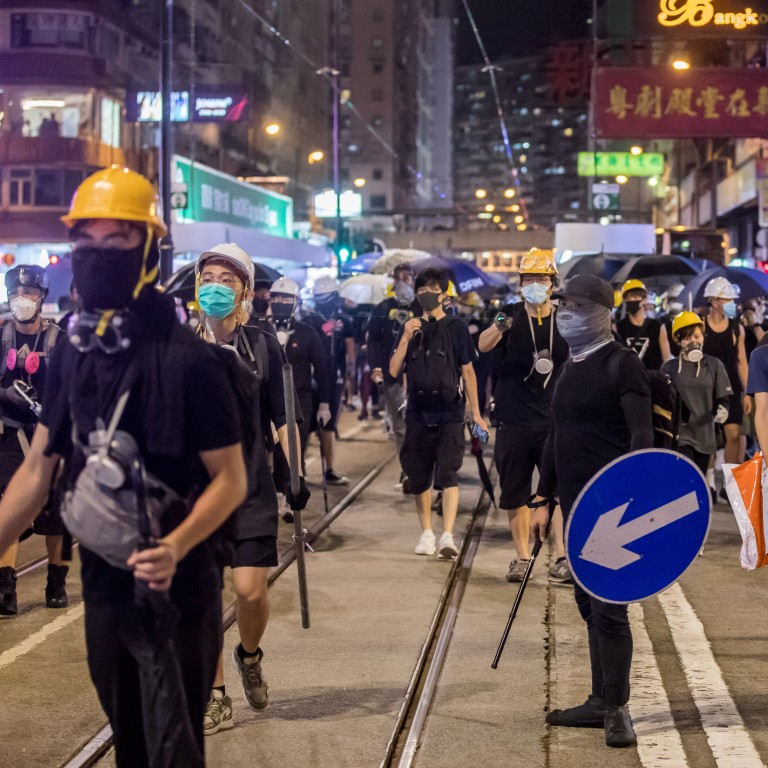 Defend your home against radical protesters, Beijing urges Hongkongers amid ongoing extradition bill unrest
China's top agency overseeing city affairs warns against angry youth going too far, but also appeals for peace
Says local officials and police capable of restoring order
China's top government agency overseeing Hong Kong affairs has made clear it will be up to the city itself to restore law and order upended by two months of anti-government protests, and appealed to citizens to stand up against radical protesters to defend their home or face the consequences of endless violence and chaos.
In another rare media briefing in Beijing on Tuesday, following a day of unprecedented mayhem across the city unleashed by radical protesters attacking police stations and blocking roads, the Hong Kong and Macau Affairs Office (HKMAO) appealed to the city's angry youth in particular for peace, but also warned them against going too far.
"We would like to make it clear to the very small group of unscrupulous and violent criminals and the dirty forces behind them: those who play with fire will perish by it. And at the end of the day, they will eventually be punished," HKMAO spokesman Yang Guang said.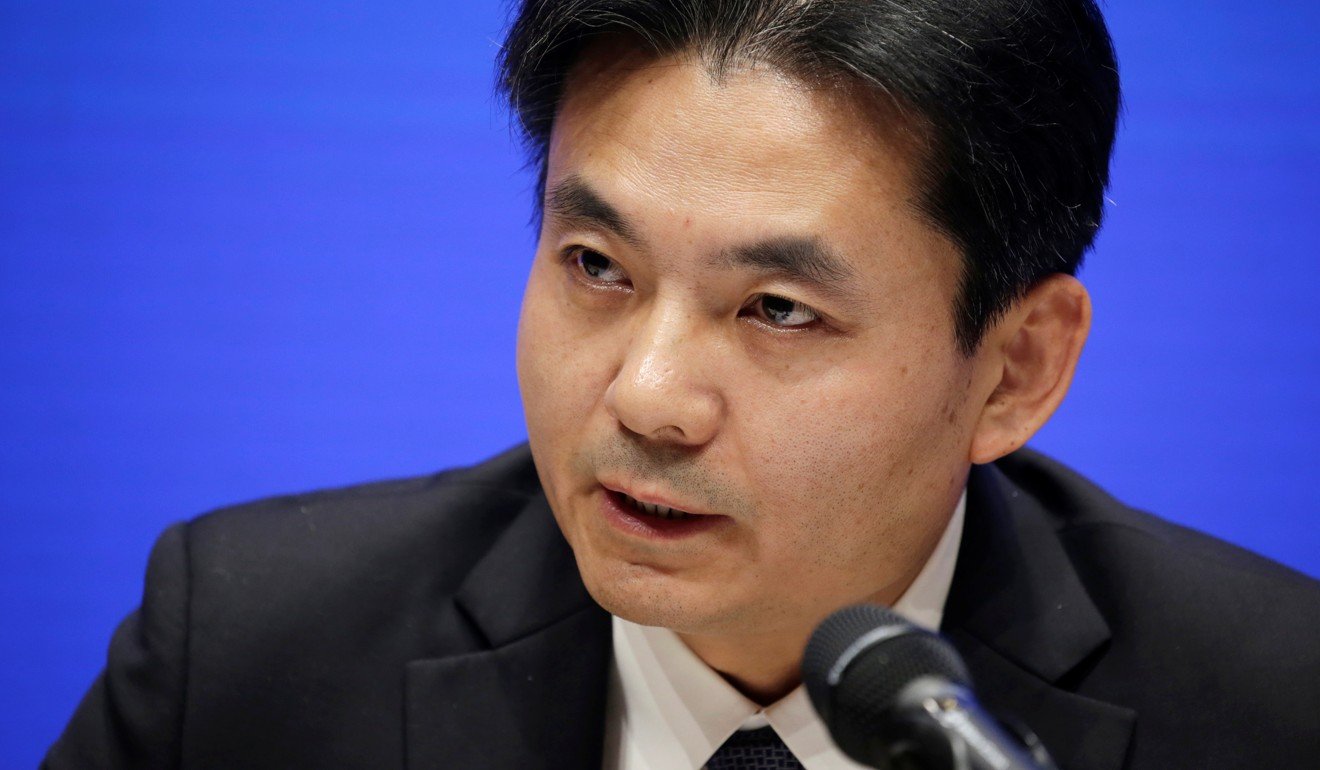 He warned that the central government would not tolerate any attempt to separate the city from China, as Hong Kong's future was in the hands of 1.4 billion Chinese people, including 7 million Hongkongers.
Yang also made it clear the People's Liberation Army (PLA) would not look on if Hong Kong's protest crisis escalated beyond the local government's control, even though Beijing was firmly behind Chief Executive Carrie Lam Cheng Yuet-ngor's embattled administration and the city's police, and was confident they were fully capable of restoring public order.
Asked about the possibility of a military crackdown, Yang replied: "The central government will absolutely not allow a disturbance that the Hong Kong government cannot control to appear in Hong Kong and threaten national unity or security.
"But the city's government and police are completely capable of crushing violent crimes, and restoring order and peace."
A report by the official Xinhua news agency on the press conference made no mention of the PLA.
Office spokeswoman Xu Luying hit out at radical protesters for challenging national sovereignty and calling for a revolution to "liberate" Hong Kong.
Xu appealed to the younger generation, assuring them that Beijing understood their grievances, but also insisted the violence and lawlessness they were engaged in had to end, and that they needed to understand their country better.
She lamented that young Hongkongers lacked a sense of national identity, and were being misled by radical activists who were colluding with foreign forces to cause trouble in the city.
The HKMAO's media session came a week after its first press conference on the city's affairs since the 1997 handover of sovereignty. It was also held on the eve of a high-profile seminar in Shenzhen, at which top Beijing officials were expected to weigh in on the crisis gripping Hong Kong.
Some commentators raised concerns that Beijing's appeal to the general public to defend their home could encourage clashes with protesters, but others found it appropriate as the protests were now being seen as challenging national sovereignty.
Yang stressed that as radical protesters were pushing Hong Kong into "a dangerous abyss", Hongkongers' immediate task was to stop the violence, and restore order.
"Now is the crucial moment for us to stand firm and guard our beautiful homeland," he said.
Referring specifically to reports about ordinary citizens disagreeing with protesters' actions, Yang said: "Let's follow the example of the grey-haired old man who resolutely refused to accept the demonstrators' leaflets at the airport, to reject ignorance …
"Let's do as the hurried commuters who confronted those saboteurs who held open train doors and tried to stop trains from running."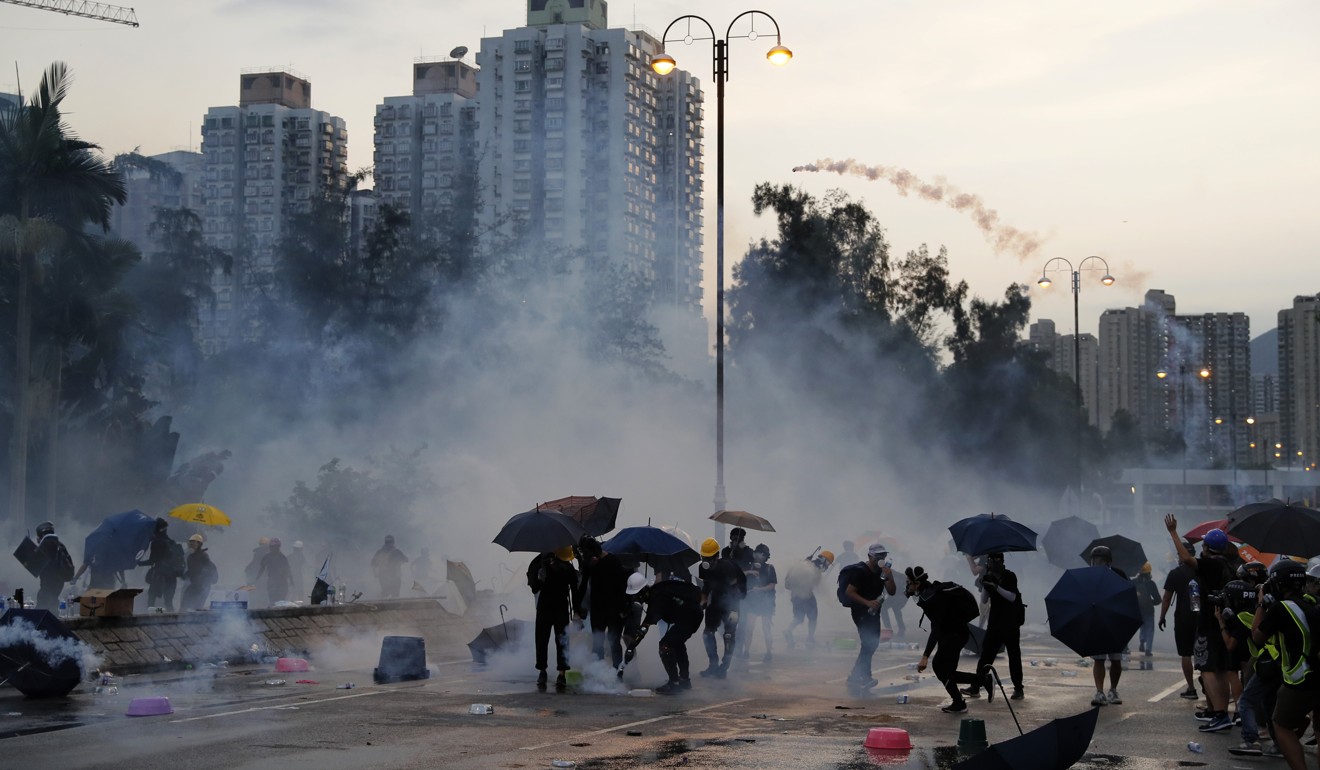 He went on to ask: "Who will suffer if the situation becomes irremediable? And who will benefit in the end?"
On Hong Kong's youth problems, Xu lamented that many youngsters were caught up in the protests because the city's national education system was problematic, and they lacked a sense of national identity.
"The central government has always been concerned about young Hong Kong people's growth. We know clearly that they face a lot of difficulties and confusion, and we feel for them. But these problems cannot be solved with violence," she said.
"If these young people come out and look at the mainland and the world, they will know that our country is in an era of prosperity."
Xu also criticised protesters for removing a Chinese flag flying in Tsim Sha Tsui and throwing it into the harbour, but noted that pro-Beijing groups had hoisted it again.
"The people who love the country and love Hong Kong are not alone. They are backed by 1.4 billion Chinese people," she said. "We strongly condemn this kind of destructive act as the price would be the stable lives of 7 million Hongkongers, as well as the city's prosperity, stability and future."
Yang also highlighted the popular protest slogan "Liberate Hong Kong; revolution of our times", as evidence that radicals were challenging the "one country, two systems" policy that allows greater freedoms in Hong Kong than the rest of China.
"What is Hong Kong? It's a special administrative region of China. What do you want to liberate, and where do you want to take the city through liberation?" he said.
"The fate of Hong Kong will be decided by all Chinese people including Hong Kong compatriots."
Opposition lawmaker Helena Wong Pik-wan of the Democratic Party said she feared Beijing had misjudged the situation and added fuel to the fire.
"We are not challenging national sovereignty," she said.
But Lau Siu-kai, vice-chairman of The Chinese Association of Hong Kong and Macau Studies, a semi-official think thank, said: "The central government needs to weigh in when the city's internal conflict has evolved into an attack on Beijing."
This article appeared in the South China Morning Post print edition as: Reclaim your city, Beijing urges Hongkongers