LIVE
As it happened: how Hong Kong police fired tear gas in an MTR station, as another weekend ended in protest violence
Approved protest spilled over into an illegal march and preceded more flash mobs across the city
In North Point, tensions ran high as a march planned earlier was banned by police, while the airport sit-in continued for a third day.
Topic |  
Hong Kong protests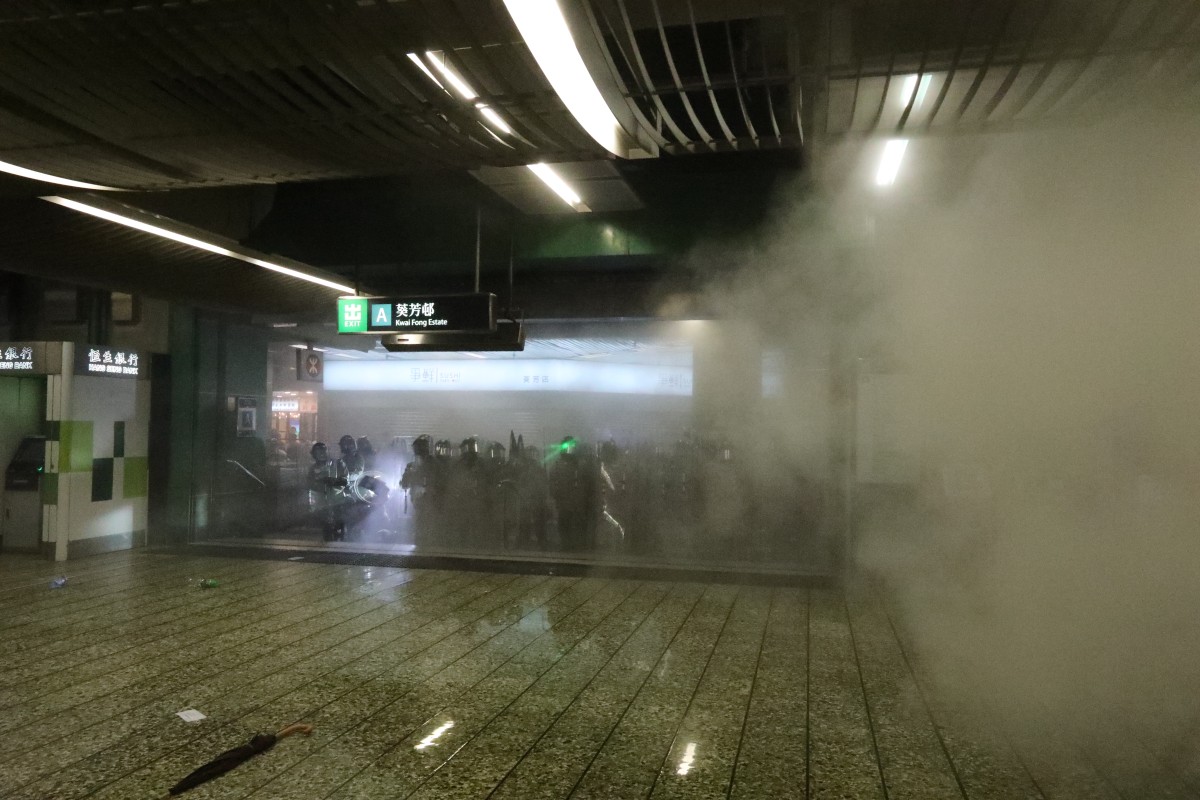 Photo: Felix Wong
INTRODUCTION
Hong Kong saw another weekend of protests and flash mob-style roadblocks as demonstrators took to the streets, spilling over from an earlier approved march while clashes in some areas resulted in police firing multiple rounds of tear gas to disperse angry crowds. 
In Causeway Bay, an approved rally at Victoria Park morphed into an illegal march, with anti-government protesters engaging in a stand-off with police in Wan Chai, while in Sham Shui Po, clashes at a police station result in the first tear gas rounds of the day. Meanwhile, in North Point, tensions ran high with the local community bracing for confrontations with protesters, while at the airport a third day of a sit-in commenced. 
The anti-government movement was sparked by opposition to an extradition bill more than two months ago. Protesters' five key demands include the formal withdrawal of the now-abandoned extradition bill, an investigation into police use of force, and genuine universal suffrage.
Our blog below captured the events as they unfolded. Reporting by Michelle Wong, Kathleen Magramo, Emily Tsang, Phila Siu, Karen Zhang, Sarah Zheng, Josephine Ma, Martin Choi, Meaghan Tobin and Hari Raj.