LIVE
As it happened: How a fourth day of protests at Hong Kong's airport crippled flights
Anger centres on an escalation of police force against protesters, as officers are accused of shooting a woman in the eye with a beanbag round
This follows another weekend of violent clashes and flash mobs across city
Topic |  
Hong Kong protests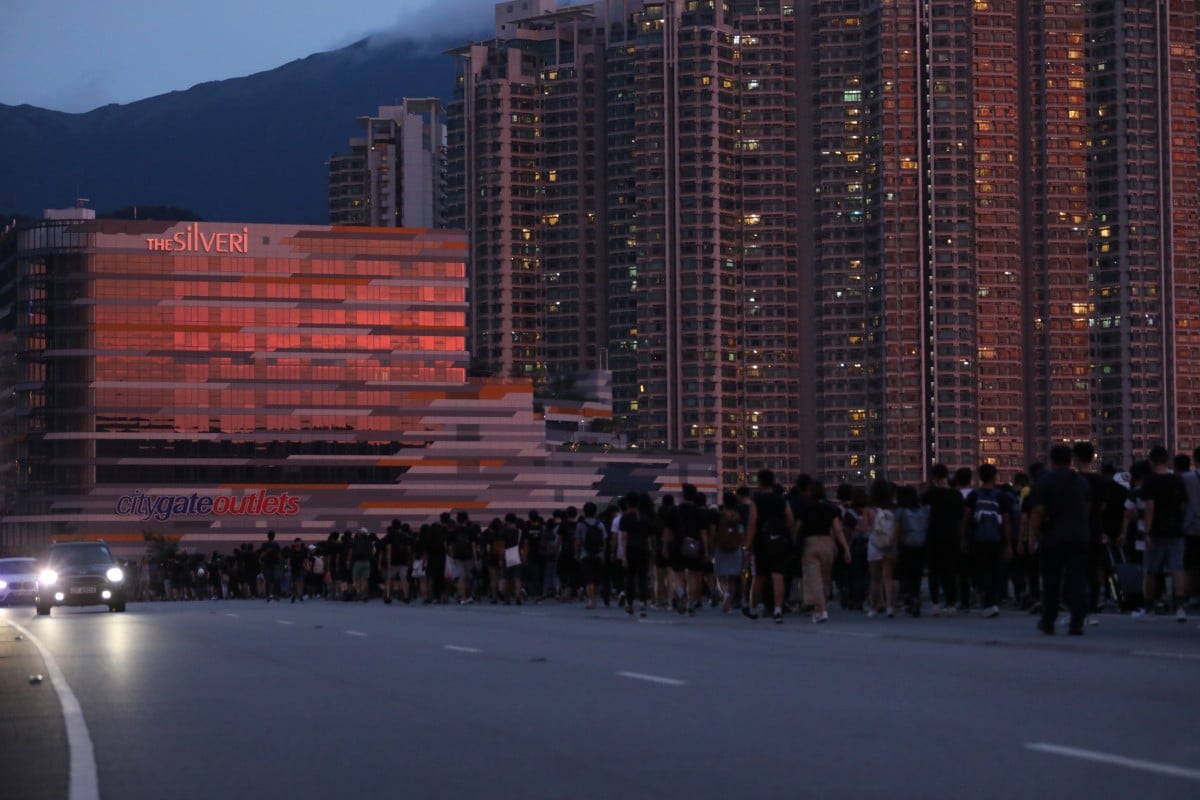 Thousands of protesters leave on foot to Tung Chung, the closest transport hub from the airport after bus and train services from the airport become jammed. Photo: Felix Wong
INTRODUCTION
All flights out of Hong Kong have been cancelled for Monday in an unprecedented disruption after thousands of anti-government protesters occupied the airport terminal building, following another weekend of clashes with police. Authorities later said departing flights would resume from 6am on Tuesday. 
Angered by an escalation of police force against protesters, and accusing officers of shooting a woman in the eye with a beanbag round, thousands of demonstrators earlier descended on the arrival and departure halls of the complex, with their growing numbers preventing passengers from checking in or clearing airport security for flights. 
The tensions were sparked by the now-shelved extradition bill, which has led to 10 weeks of civil unrest and escalating violence. The legislation would have allowed the transfer of fugitives to jurisdictions with which the city has no such agreement, including mainland China.
Follow our live blog below for the latest updates. Reporting by Sum Lok-kei, Athena Chan, Rachel Yeo, Danny Lee, Alvin Lum and Kristin Huang.