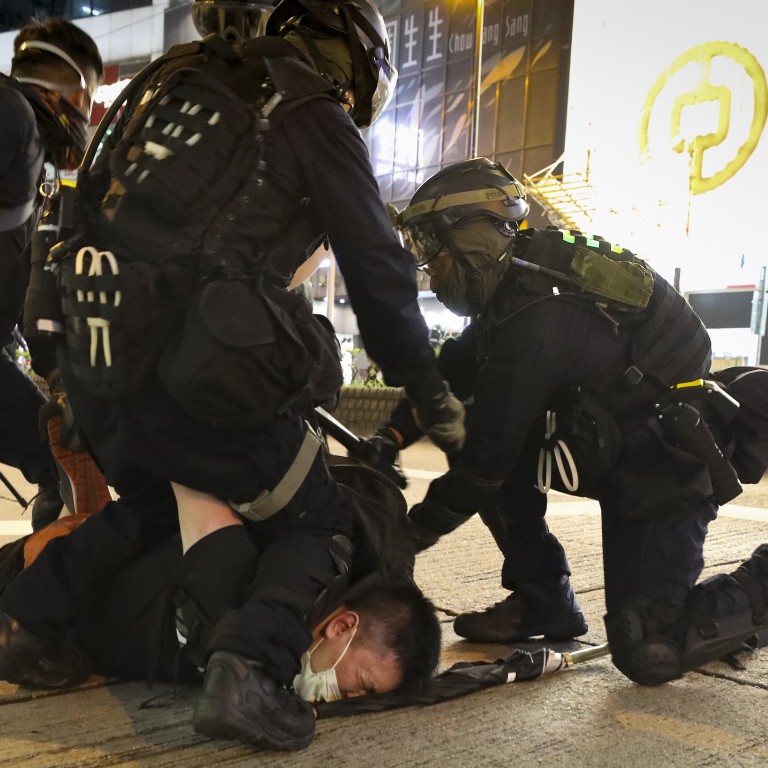 Hong Kong protesters raise US$1.97 million for international ad campaign as they accuse police of 'war crimes' and using 'chemical weapons'
Activists raise money in matter of hours as 22,500 people contribute to fund
Adverts will aim to pressure Hong Kong's government and Beijing on the world stage
Anti-government activists accused Hong Kong police of using "chemical weapons" and committing "war crimes" on Monday as they raised HK$15.4 million (US$1.97 million) for another international advertising campaign.
The online initiative first emerged on popular local forum LIHKG at around 10.30am on Monday, and hit its initial HK$7.8 million target in about 1½ hours.
When it closed at around 1.30pm, more than 22,500 people had contributed to the fund.
The move came after clashes broke out between protesters and riot police in railway stations on Sunday evening. Police fired tear gas inside Kwai Fong station, and also fired pepper-ball bullets from close range at protesters inside Tai Koo station.
This is the third crowdfunded advertising campaign by protesters, who hope to put pressure on Hong Kong's leaders and Beijing on the world stage.
The first two campaigns in early July raised almost HK$10 million combined. The first saw adverts placed in at least 20 mainstream newspapers in 13 countries during the G20 summit in Osaka. Activists hope to publish adverts in more publications this time around.
On the LIHKG post, the organisers of the first two campaigns said they were joining forces to urge the United States and Britain to sanction Hong Kong officials, and to raise global awareness of what they claimed was an excessive use of force by police, which they said was no different from a "war crime".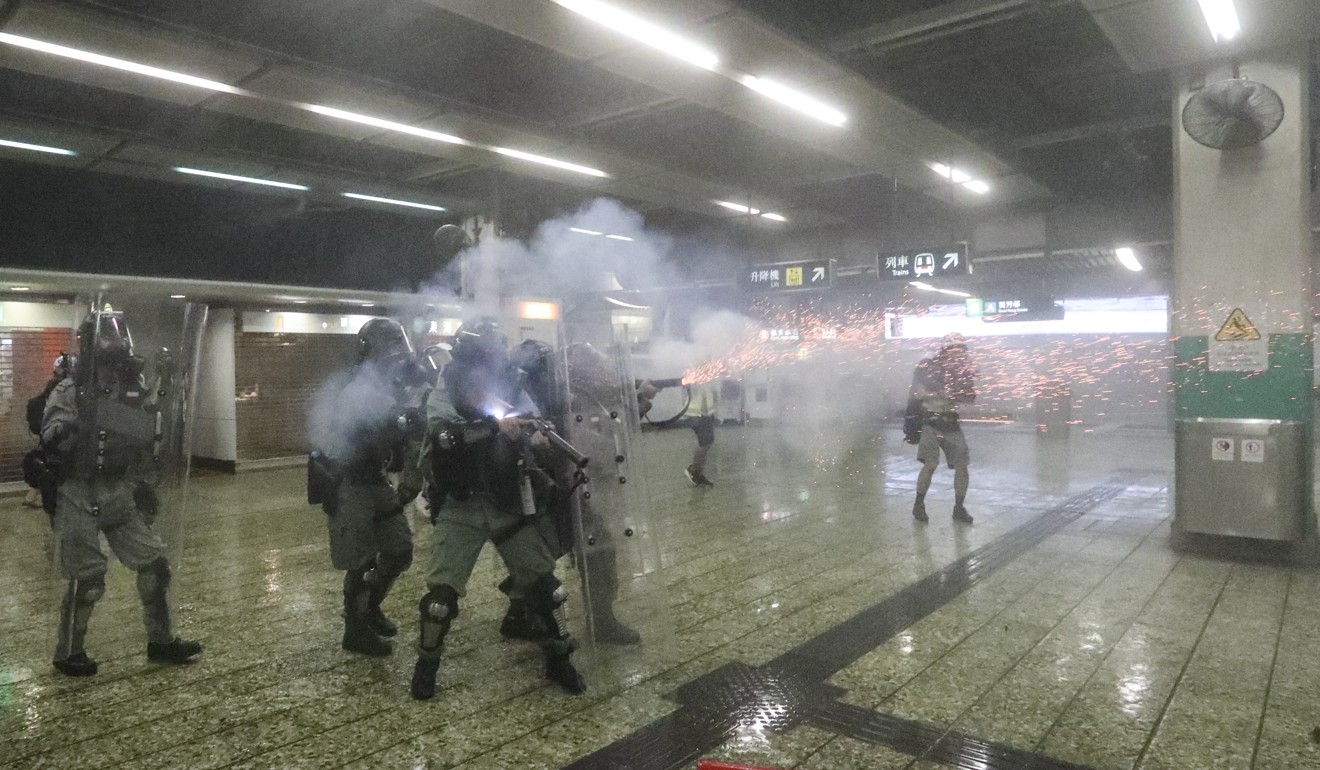 "Since June 9, the inhumane treatment suffered by Hongkongers was already beyond what a civilised society could accept," they wrote in the post.
"This crowdfunding campaign is another escalation to reveal to the world how Hong Kong government is using extreme measures to crack down on dissidents, using 'chemical weapons' indiscriminately, and shooting citizens at close range."
In a press conference on Monday, activists accused police of turning the city into a "torture field overnight".
"The illegal excessive use of force by Hong Kong police showed their intent to kill in many of the cases, the police must be put under independent investigation immediately," spokeswoman Catrina Ko said.
On Monday, police said they only fired one tear gas canister and two rubber bullets inside Kwai Fong station in self-defence.
As for Tai Koo station, police said pepper balls were not lethal and was only part of the arrest operation against "violent protesters", but pledged to review the procedure for their use.
Chief Secretary Matthew Cheung Kin-chung also backed police and said they were "professional in handling" a difficult situation.
"Police are the first and last defence line to the city's security," he said.
More rallies have been organised to demand action from the international community. Representatives of local university student unions are to host a rally on August 16 in Chater Garden, Central.
The aim is to push for Britain to declare that China has violated the Sino-British Joint Declaration, the treaty that marked Hong Kong's handover from Britain to China in 1997.
Several online posts have also called for global rallies the following day, including in the US, Britain, Australia, New Zealand and Japan.
This article appeared in the South China Morning Post print edition as: Activists to blast police 'war crimes' in global ads