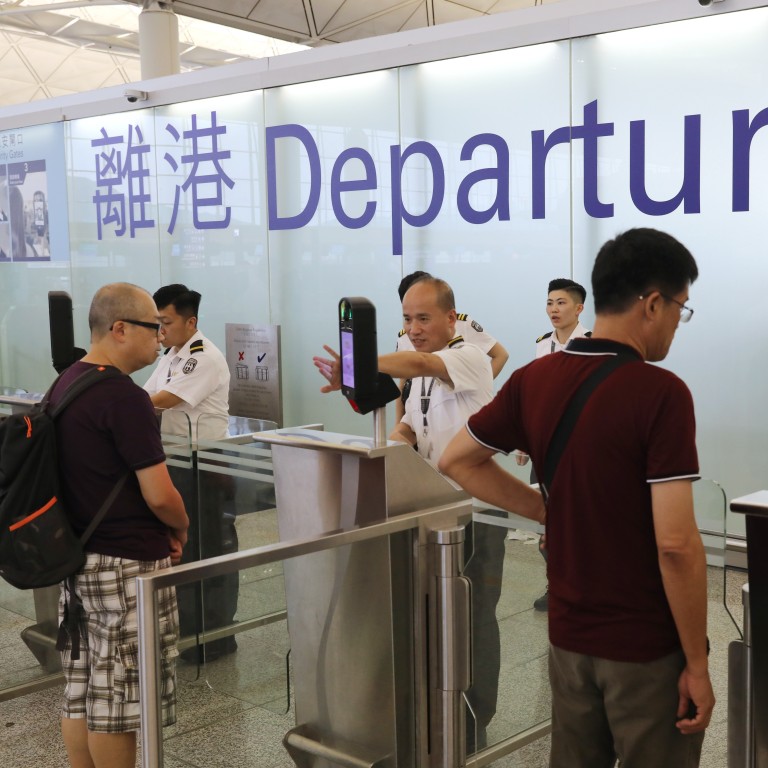 Hong Kong airport struggles to pick up pieces after 1,000 flights grounded as security tightened after court order secured to clear protesters
Unprecedented violence at airport sparks widespread condemnation including from Beijing and local officials, residents and tourists, as well as business groups
Protesters also cable-tied, beat and tormented for several hours two mainland Chinese men they caught in terminal building
Hong Kong's airport struggled to pick up the pieces on Wednesday after securing a court order to clear out anti-government demonstrators who had grounded nearly 1,000 flights and a day earlier unleashed unprecedented violence that prompted widespread condemnation.
Beijing and local officials, residents and tourists, as well as business and international aviation groups denounced the actions of the protesters who had cable-tied, beaten and tormented for several hours two mainland Chinese men whom they accused of being spies and clashed with riot police.
Beijing officials overseeing the city's affairs compared their actions to that of terrorists, and said the radical protesters had "totally breached the bottom line of the law, morals and humanity".
Before the mayhem on Tuesday night, the aviation hub, one of the world's busiest, went to the High Court for an injunction to ban demonstrations in all but two designated zones at the arrival hall.
The full impact of the five-day protest emerged when the Airport Authority revealed on Wednesday that 979 flights had been cancelled since Friday, 421 of them on Tuesday alone.
With tourism taking a hit, the city's commerce chief announced that hotel operators would soon roll out special complimentary accommodation for tourists affected by the airport closure.
Police also condemned protesters' acts, and warned that those who disrupted the safe operations of the airport or caused serious injuries to anyone on the premises could face life imprisonment.
At the airport on Wednesday, the authority posted the formal notice detailing the interim court order at about 2pm, effectively a ban which prohibits "inciting, aiding, and/or abetting" any unlawful and wilful obstruction of proper use of the airport.
In a statement, the authority said: "Any person who neglects to abide by … the interim injunction order may be held in contempt of court, and is liable to imprisonment or a fine."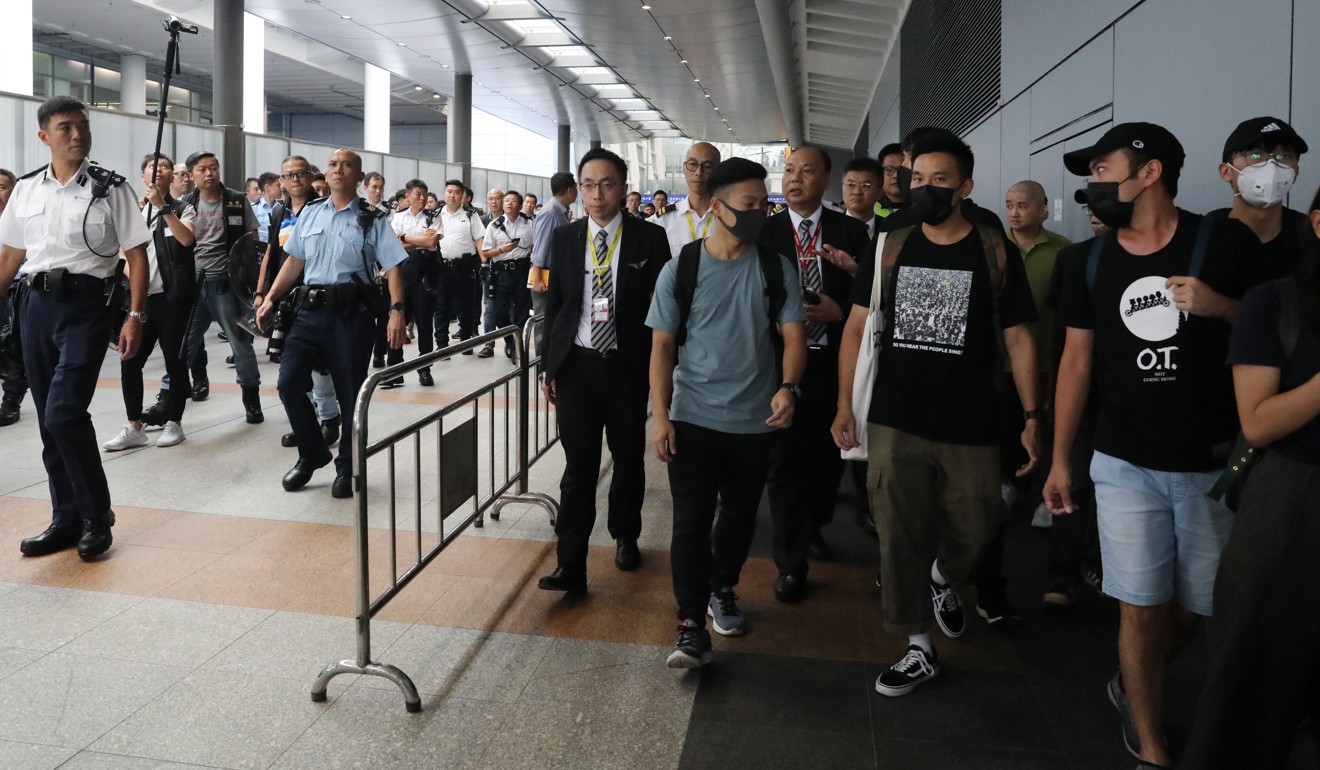 Airport staff were on high alert on Wednesday, as crowd control measures were put in place and departing travellers had to have their bags checked before they could enter the terminal.
Others had to stay outside the arrival hall to wait for their relatives and friends who had landed from abroad, while about 60 protesters remained at the hall, marking the sixth straight day of protests at the hub despite the injunction.
Airport staff began removing yellow tape on the floor that had earlier been tacked there to demarcate the protest sit-in areas to separate them from tourists, while in other parts of the terminal, airlines were scrambling to resume normal operations.
On Tuesday, thousands had occupied the departures area, triggering the closure of check-in counters after 4.30pm. As night fell, protesters detained two mainland men, bound them with cable ties and assaulted them over several hours. They were suspected to be undercover agents, but one was later confirmed to be a journalist with state-run tabloid Global Times while the other was said to be a Shenzhen resident sending friends off.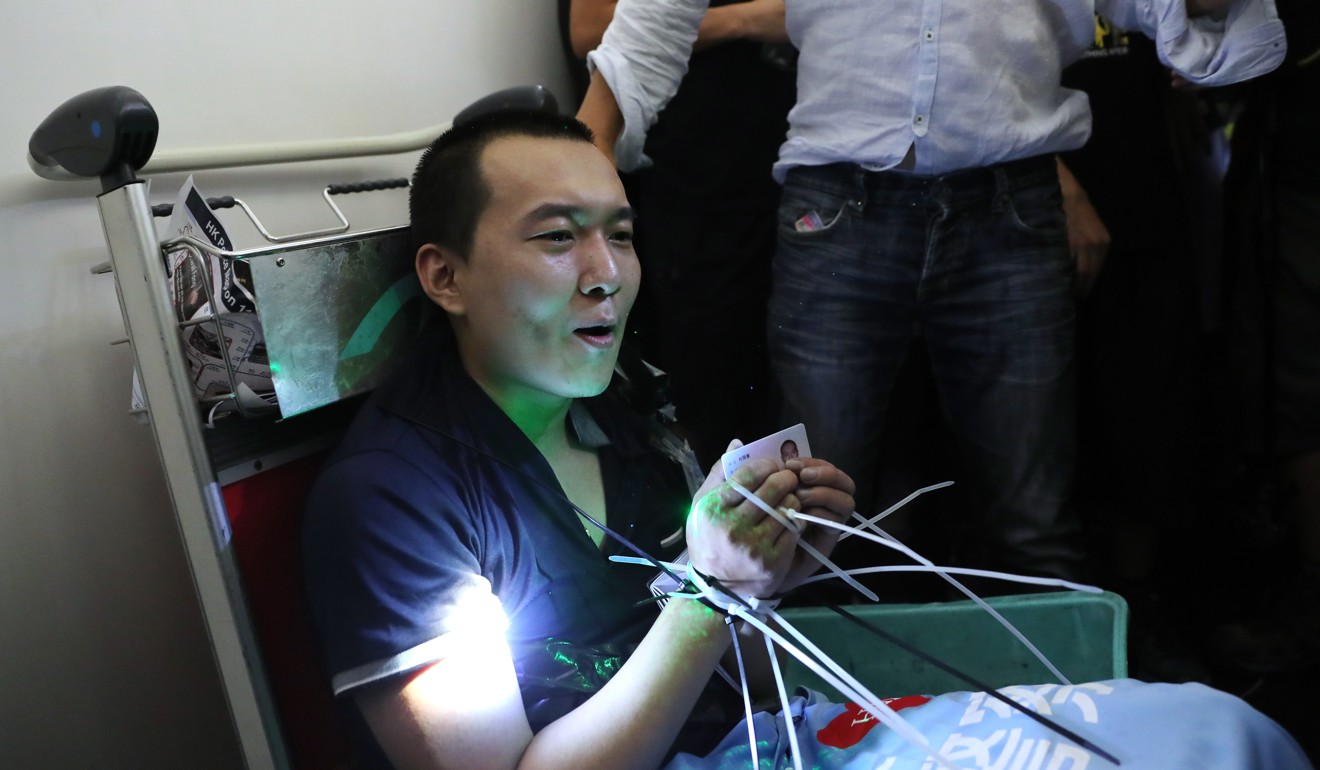 Riot police moved in, chaos erupted and officers used pepper spray.
In a radio programme on Wednesday, some callers condemned the protesters' act of detaining the two men as "mob behaviour".
"The government should impose a curfew in Hong Kong," one said.
Authority CEO Fred Lam Tin-fuk said in future, protesters must first obtain a letter of no objection from police and approval from the airport body before any protest could be held in designated zones.
Secretary for Commerce and Economic Development Edward Yau Tang-wah revealed that the number of visitors to Hong Kong dropped by around a third in the first 10 days of August, compared to the previous year.
He announced that the Federation of Hotel Owners, whose members owned more than 90 per cent of hotel rooms in Hong Kong, would soon offer complimentary accommodation for travellers affected by the protests.
In a separate briefing, police announced that five men, aged 17 to 28, were arrested at the airport on Tuesday on suspicion of being in an unlawful assembly. The force also accused two of the five of assaulting police officers and being in possession of offensive weapons. None was involved in the assault of the two mainland men.
Chief Superintendent John Tse Chun-chung from the Police Public Relations Branch warned that, under the city's aviation laws, a person could be jailed for life if he caused or was likely to cause serious injuries or death to anyone at the airport.
A life sentence could also be applied if a person disrupted the safe operations of the airport, he added.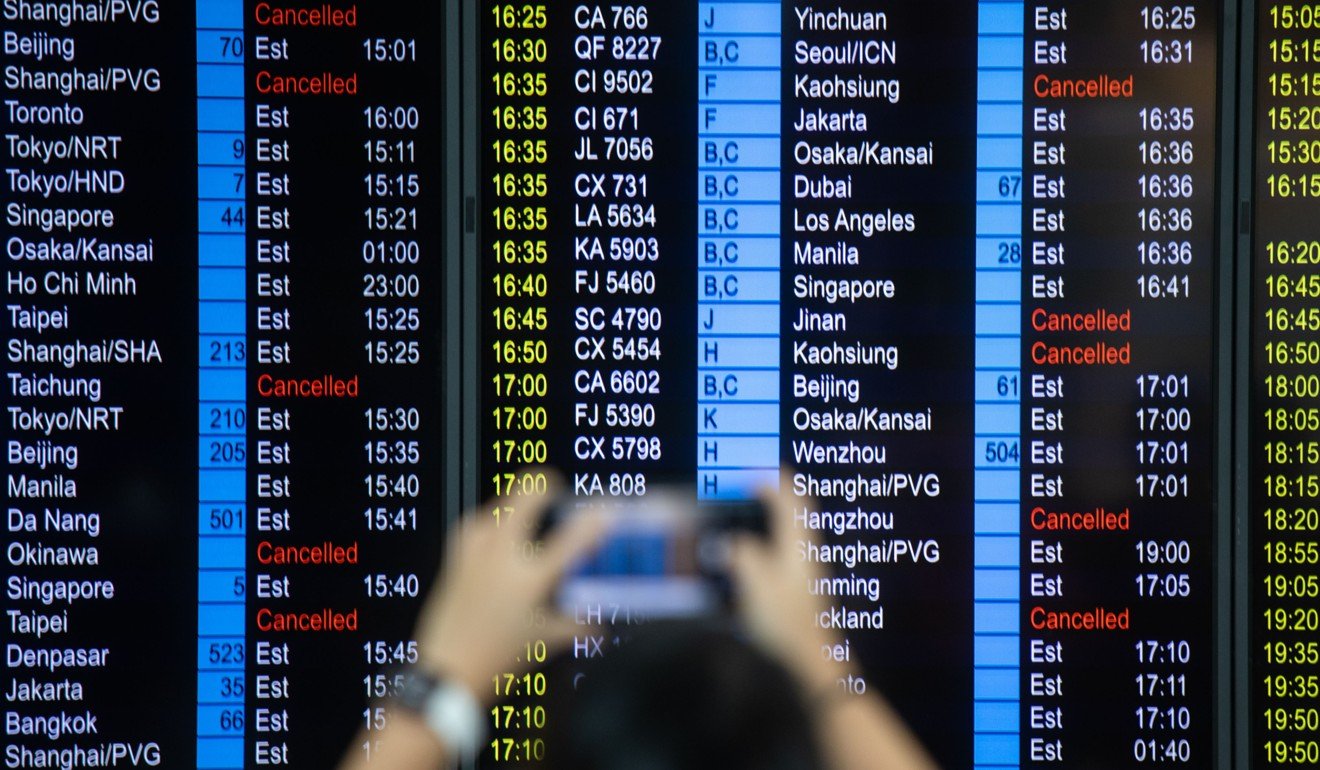 Even if the protesters were merely holding their hands up and using their bodies to stop travellers from moving around in the airport, as they did on Tuesday, Tse said they could be charged with false imprisonment, a crime that carried a maximum jail term of seven years.
Terence Mak Chin-ho, assistant commissioner of police for operations, condemned the radical protesters' behaviour.
"They took justice into their own hands and harshly attacked some innocent visitors. I am sure all Hong Kong citizens will not turn a blind eye to such violence," he criticised.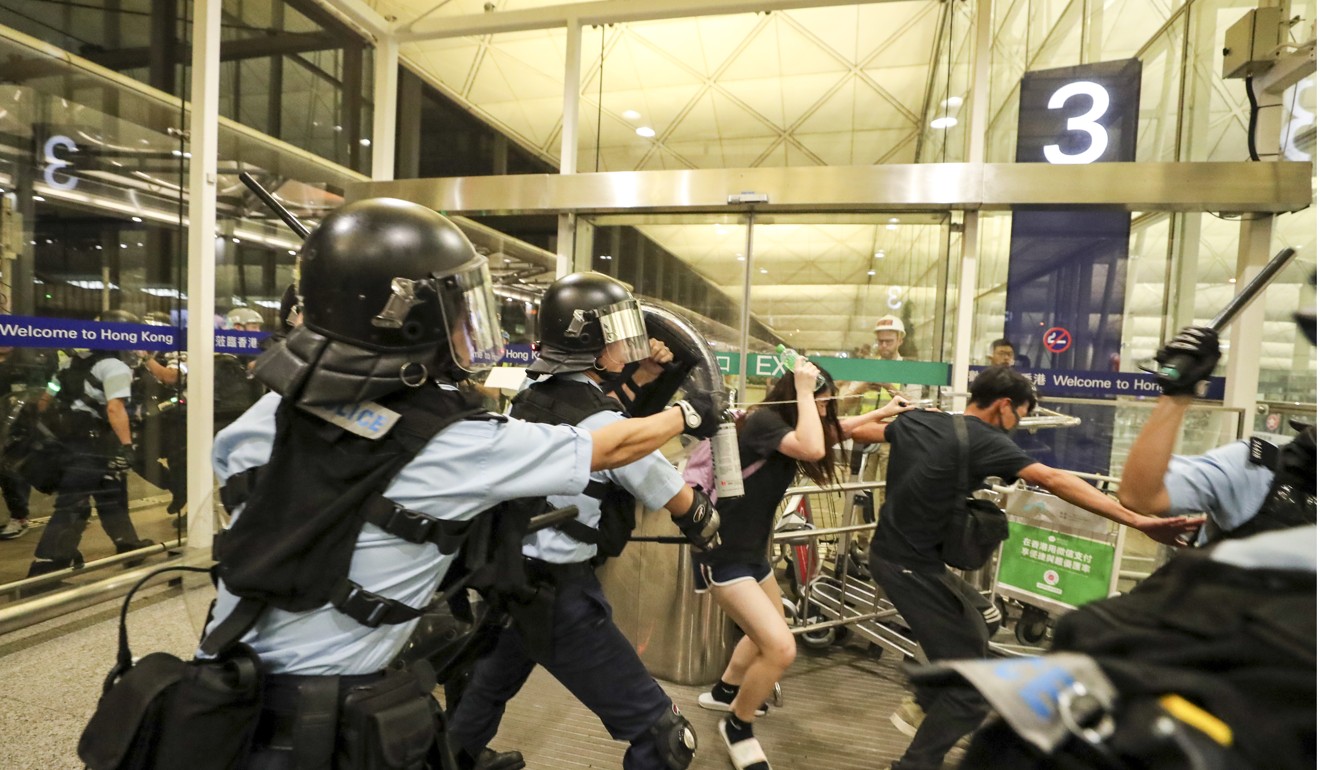 In the aftermath of Tuesday's chaos, some protesters took to social media on Wednesday to apologise for their behaviour in the airport, admitting they had become agitated too easily and pledged to reflect on their actions.
"[Delays since Monday], cancellation of flights and undesired changes in itinerary are not what people deserve, and were never our intention," a group describing itself as "Hongkongers longing for freedom and democracy" said in a statement.
The protesters' apology proved too late for the Hong Kong and Macau Affairs Office (HKMAO) under the State Council, China's cabinet, which "strongly condemned" the protesters for the assault, likening their actions to "nearly acts of terrorism".
"The radical protesters have totally breached the bottom line of the law, morals and humanity," HKMAO spokeswoman Xu Luying said in a statement. "Their behaviour was in extreme contempt for laws, and they have seriously tarnished Hong Kong's international image." ​
Beijing's liaison office in Hong Kong went further in a statement, saying the protesters' actions were "no different from violence conducted by terrorists".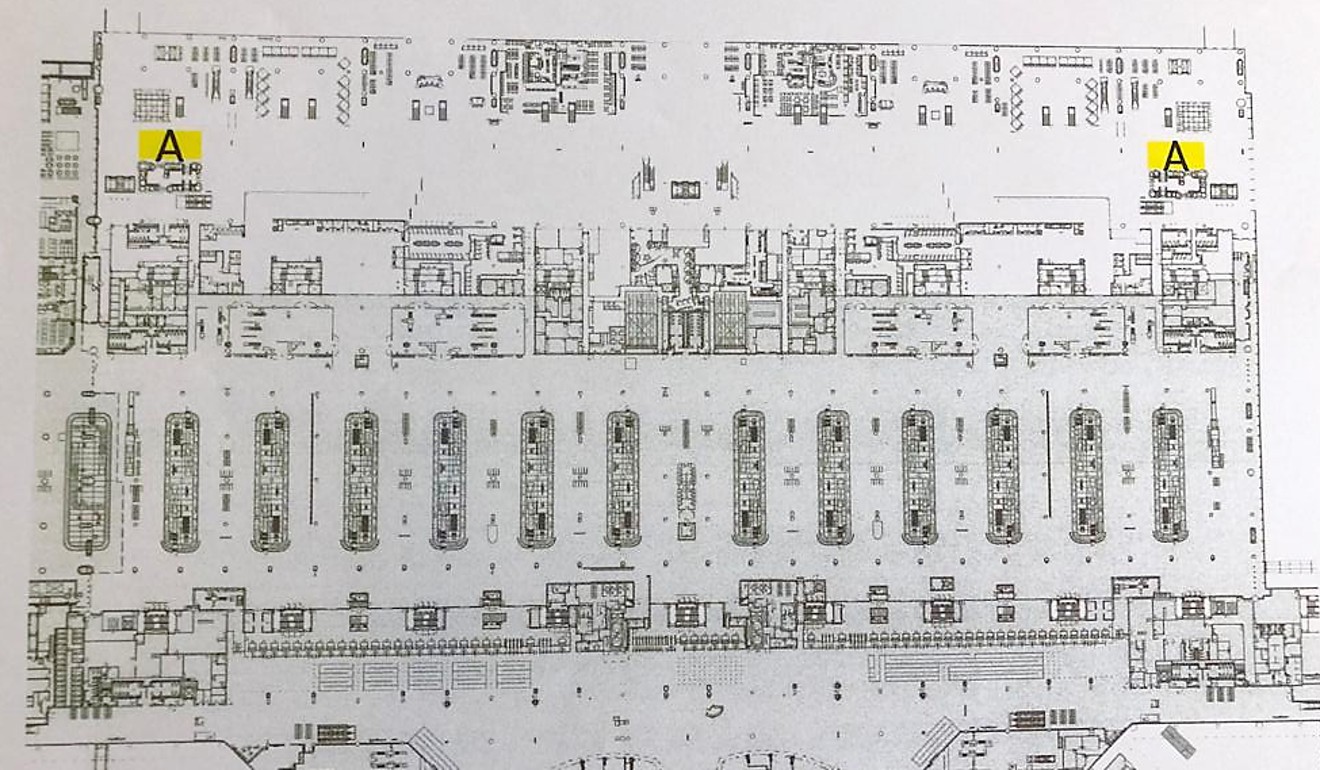 The Airports Council International Asia-Pacific, a trade association, also expressed its "strong condemnation" of the disruptions in Hong Kong. "We stand in solidarity with our colleagues at Hong Kong International Airport," it said in a statement.
The Hong Kong General Chamber of Commerce, the city's largest business group, criticised protesters for occupying the airport. "We feel the airport was correct in seeking a court injunction order," the chamber said.
The pro-Beijing camp in the city's legislature also condemned the violence.
But Council Front lawmaker Claudia Mo Man-ching, convenor of the pan-democratic bloc, said while the beating of two mainland men and blocking of travellers from boarding their planes were wrong, she would not dissociate herself from the protesters.
"They themselves have admitted to having made a mistake," Mo said.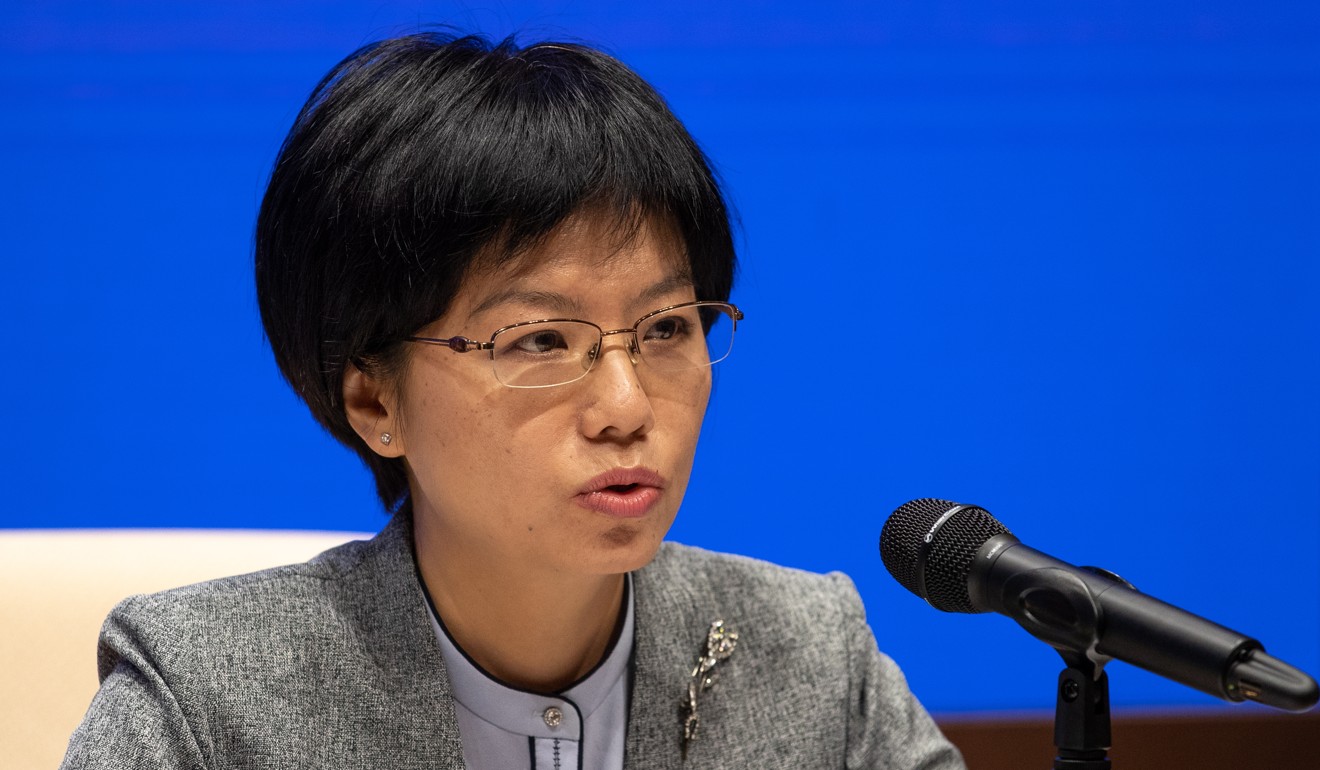 A 26-year-old protester, who only gave his name as Thomas, said he believed demonstrators had become suspicious of each other after police were seen in a decoy operation during protests on Sunday.
"All this time on the front lines … we can only trust the person next to us and hope we don't get arrested. Now we no longer know who to trust," he said.
In a statement, the Hong Kong News Executives' Association strongly condemned the attack on the mainland reporter.
"A civilised society would not accept any violent acts," it said. "The association calls on the government to take all measures to stop the spread of violence and ensure the personal safety and freedom of all citizens."
It added: "The association also appeals to practitioners to respect and tolerate different voices of society."
The Hong Kong Journalists Association expressed regret at the attack on two mainland reporters – one of whom was the Global Times employee and the other a China News Agency staffer – but called on the mainland media to display their identity upfront when covering protests.
Meanwhile, late on Wednesday, anti-government protesters and police clashed in the working class district of Sham Shui Po, and several rounds of tear gas were fired.
Additional reporting by Sum Lok-kei and Su Xinqi