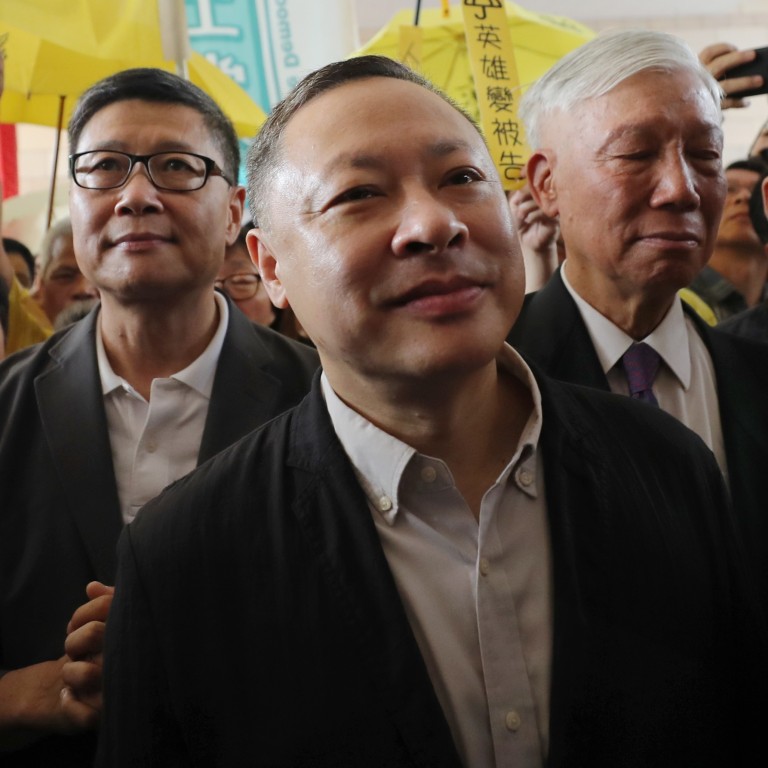 Hong Kong law scholar Benny Tai, serving jail term for co-founding 2014 Occupy protests, gets bail
Benny Tai gets break from jail after serving three months of 16-month sentence
He was convicted over civil disobedience movement that brought parts of city to a standstill in 2014
A Hong Kong law scholar jailed over the 2014 Occupy movement he co-founded was granted bail on Thursday pending appeal.
Benny Tai Yiu-ting, 54, was given a break from jail by the appeal court after serving about three months in jail.
The University of Hong Kong scholar looked slimmer as he listened to Mr Justice Andrew Macrae handing down reasons for his release.
Setting foot outside court on Thursday, Tai told his supporters: "I am very proud that I can stand with you all together at this very moment. So many people love Hong Kong so much. But, the road ahead is very unclear and very tough."
"But I am still confident that Hong Kong's future is bright. The golden era of our city is yet to come. And I believe that time is not too far away."
Tai and another co-founder of the protests, sociologist Chan Kin-man, were sentenced to 16 months in jail after they were convicted over the unprecedented civil disobedience movement, during which protesters brought several parts of the city to a standstill for 79 straight days seeking greater democracy.
They occupied major thoroughfares to show their discontent over Beijing's restrictive proposal for the city's promised universal suffrage. The proposal lacked the element of civil nomination so voters would be left to vote for a pool of selected candidates.
The third founder of the movement, Reverend Chu Yiu-ming, 75, was spared jail but given a suspended sentence considering his poor health and contribution to society.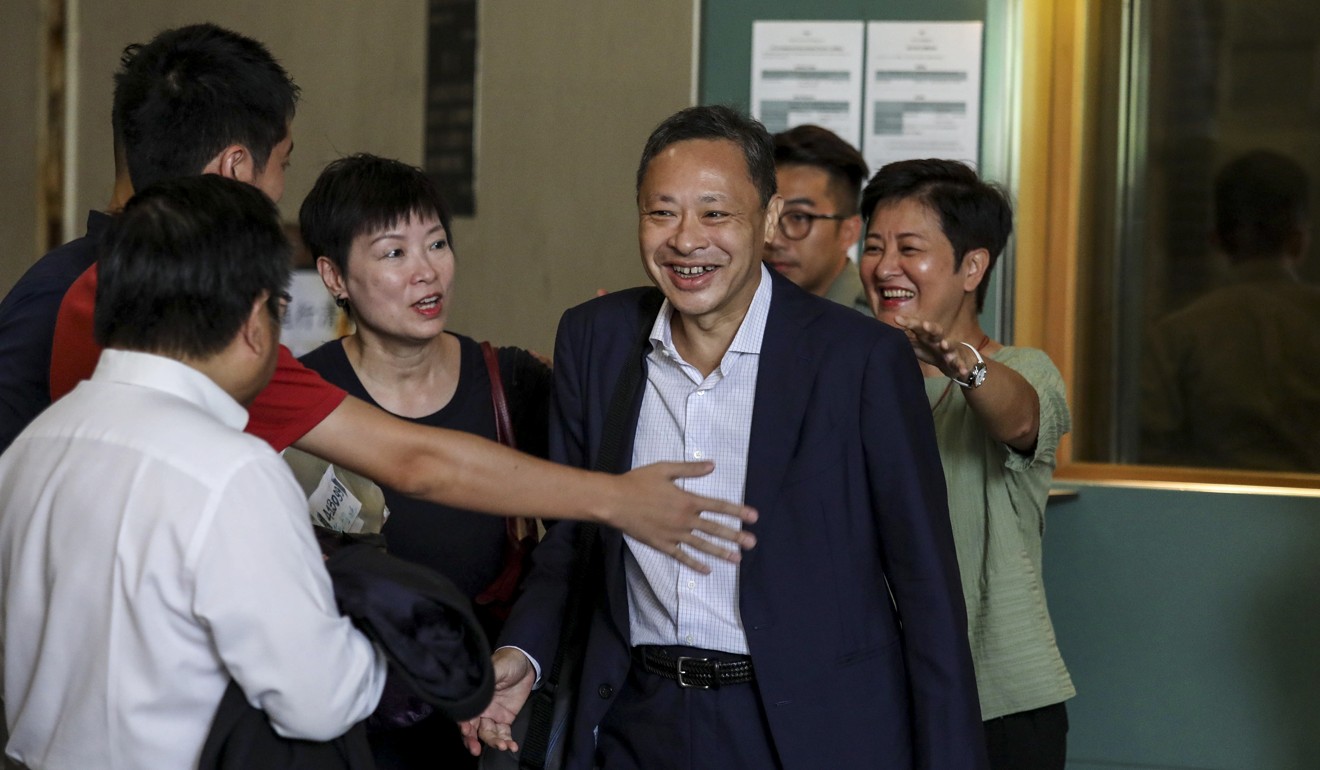 Six others, including former and present student activists and legislators, were either jailed, given a suspended sentence or ordered to perform community service.
They are legislators Tanya Chan and Shiu Ka-chun, former student leaders Tommy Cheung Sau-yin and Eason Chung Yiu-wa, former lawmaker Lee Wing-tat and activist Raphael Wong Ho-ming, who is also the vice-president of League of Social Democrats.
Chu was in the public gallery to support his comrades in the dock. Tai's supporters, and some journalists, filled the seats inside the courtroom.
Tai was represented by his colleagues at the university, former law dean Johannes Chan Man-mun SC and principal lecturer Eric Cheung Tat-ming.
Macrae ordered Tai to pay a cash bail of HK$100,000 (US$12,745). He also barred Tai from leaving Hong Kong.
Explaining why he decided to grant bail, the judge said while Tai was expected to be released on March 14 next year, the appeal was unlikely to take place until a month before it.
"By that time, Tai would have served almost all his sentence," he said. While it is not required that he makes a determination on the prospect of the appeal, he said it was "not hopeless".
The judge also noted the prosecution accepted that there was no substantial risk for Tai to abscond.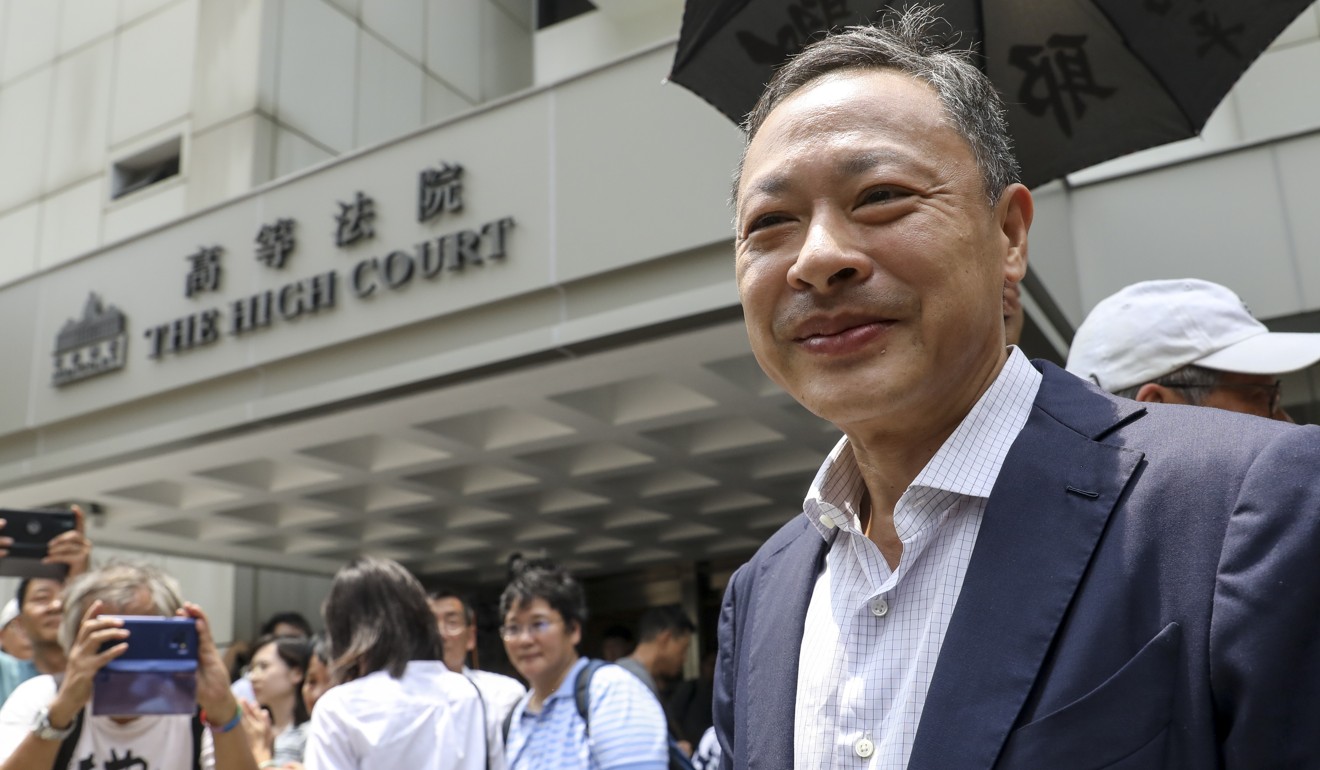 Outside court, Tai also said although he had been living behind a prison wall, he got to know that many people had "sacrificed selflessly to defend the core values of Hong Kong".
"I was very touched by what they have done," he said, recalling reading about four protesters trying to carry a reluctant comrade out of the Legislative Council building after they stormed it on July 1. "I cried when I read the news."
He said he needed time to grasp the recent situation and was yet to decide what to do next, apart from spending time with family.
But he said he would persist in his civil disobedience ideals. "I will walk with all the Hongkongers," he said.