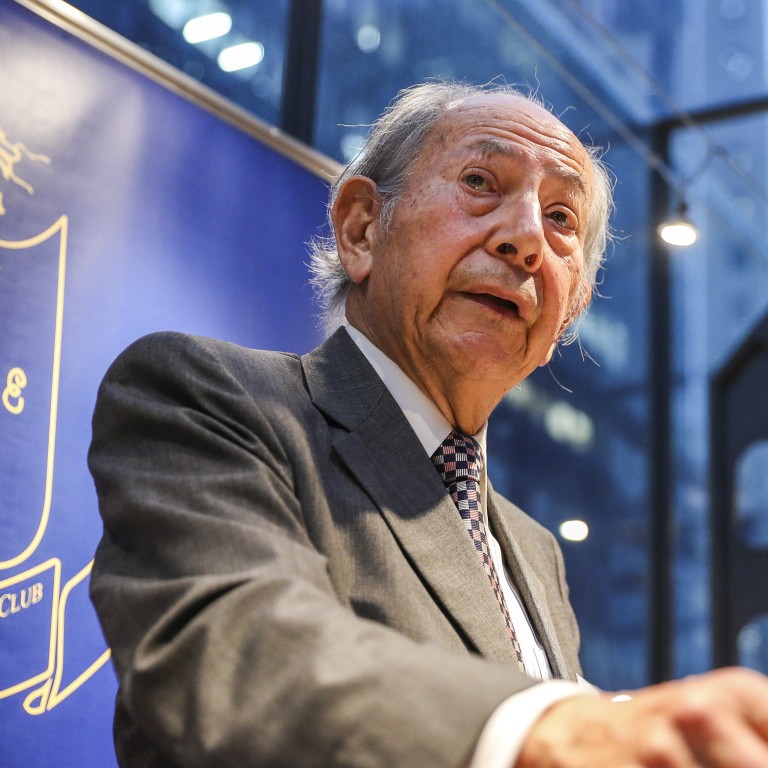 Exclusive
Hong Kong protesters want to protect freedoms? Work on defending 'one country, two systems' first, retired judge Henry Litton says
Former Court of Final Appeal judge launches rare attack on city's political elite for neglecting people's needs
He calls on authorities to govern, instead of expecting a commission of inquiry – if it is set up – to perform what the administration should be doing
Protesters should focus on showing Beijing and the world that the "one country, two systems" principle works if they want to preserve Hong Kong's freedoms, instead of pressing the embattled administration for greater democracy, a retired top judge has said.
Henry Litton also cautioned against the demand by protesters to have a commission of inquiry, saying it could be too broad a task for any judge to handle and was tantamount to taking over the government's job.
In a written interview with the Post, the former judge also launched a rare attack against Hong Kong's political elite for sitting on billions in financial reserves and neglecting people's needs.
It was futile to press the Hong Kong government on electoral reform now, he said.
"There are few certainties in life. One of them is this: the common law system underpinning Hong Kong's 'core values' is destined to expire in 27 years' time ... There is no mechanism in the Basic Law for the system to continue beyond June 30, 2047. All the calls for freedom and democracy have no meaning if the common law crumbles."
Instead, if protesters truly valued their aims, Litton urged them to work on preserving the current system and promote an atmosphere Beijing felt comfortable with so that it would extend the Basic Law for another 50 or 100 years.
"Then liberal democratic norms and values might have a chance to flourish," he said.
Under the Basic Law, the city's mini-constitution, Hong Kong enjoys a separate political, economic and legal system to the rest of mainland China until 2047. Beijing has allowed for one person, one vote, but that also comes with strict rules for nominating candidates.
"It is beyond the power of the Hong Kong SAR government to devise the governing model for the future. Rightly or wrongly, that power lies with Beijing, nowhere else," Litton said. 
"To think that unlawful assemblies and demonstrations, and violence in the streets, would soften Beijing's attitude towards Hong Kong is absurd. Common sense suggests it would have the opposite effect."
Litton, who retired as a permanent judge on the Court of Final Appeal in 2000, warned that any further unrest in the city could "fracture beyond any hope of recall" the two systems principle over Hong Kong.
The city has witnessed 11 consecutive weeks of anti-government protests, sparked by the now-shelved extradition bill. Protesters have set out five demands, including the call to withdraw the bill and to have an independent inquiry into police's handling of the protests. But Chief Executive Carrie Lam Cheng Yuet-ngor has rejected all five demands.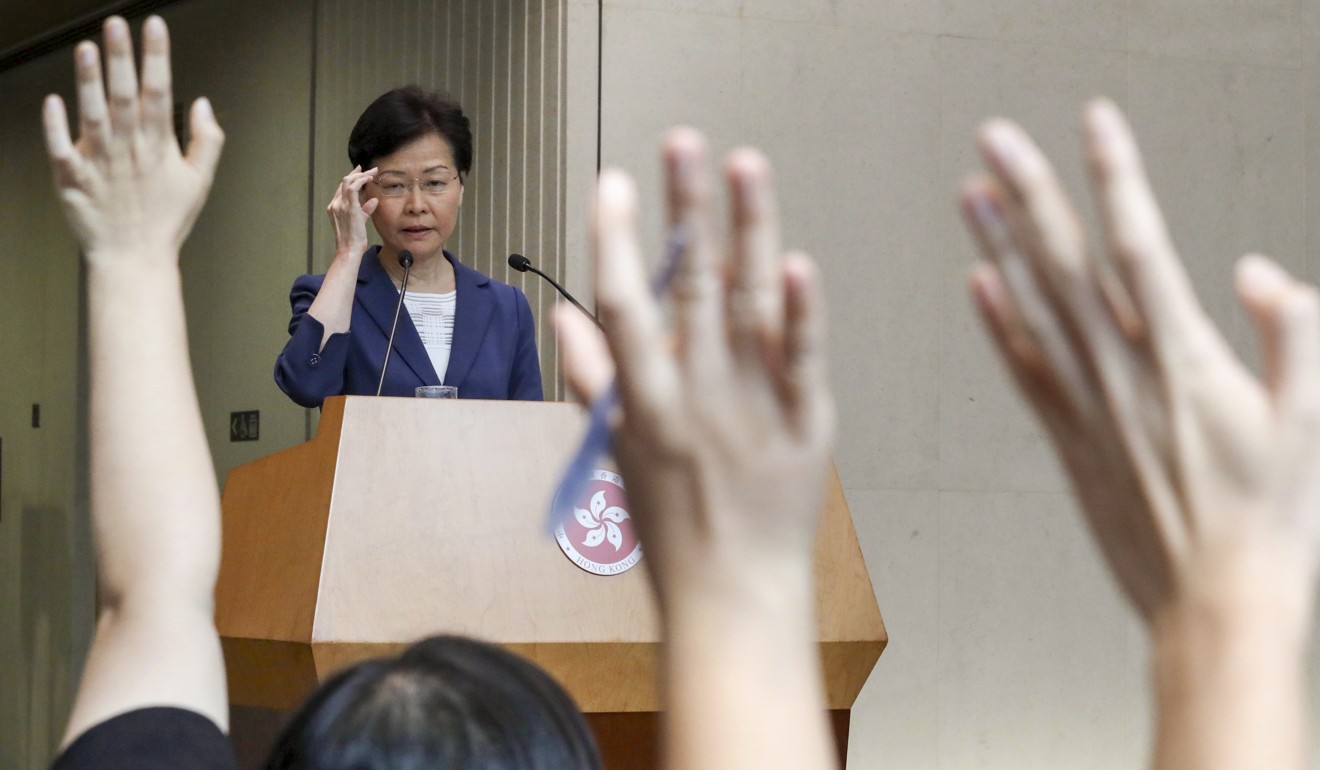 The Hong Kong and Macau Affairs Office under China's State Council has previously warned that the escalating violence showed "signs of terrorism".
Asked about the demand for an independent commission of inquiry and its underlying causes, Litton said no inquiry could cover such a wide scope.
"The process would take years, and could never come out with an answer acceptable to everyone – whether in the government or not," he said. "No judge in his right mind would accept an appointment under such terms of reference."
Even if a commissioner such as a retired judge were appointed, Litton said, that person would have to hear evidence from a vast range of people to comprehend the issues, and he or she would have to take statements from potential witnesses ranging from the chief executive to black-clad student protesters and the police commissioner, as well as individual officers on the ground.
The process would take a very long time and would never arrive at an answer acceptable to everyone. The inquiry "would be asked, in effect, to assume the role of the government, with none of the resources," Litton said.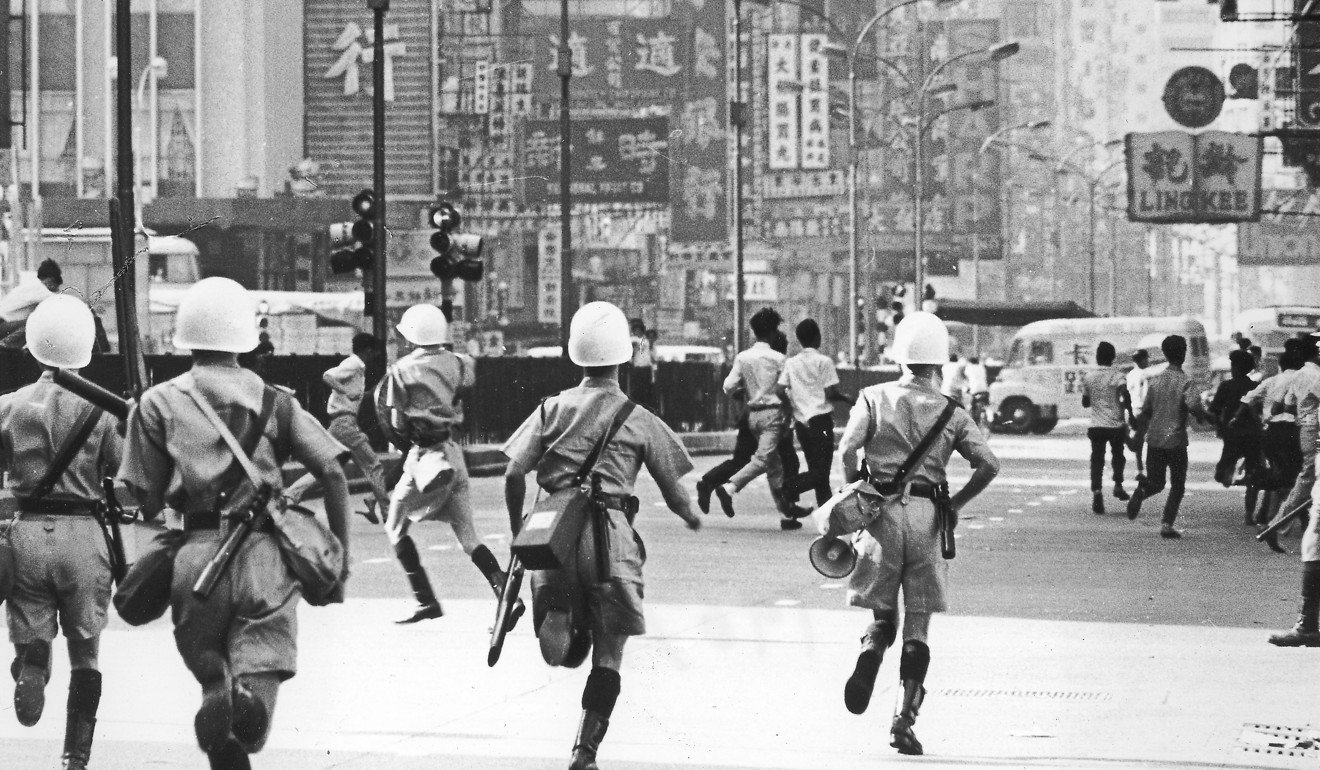 "The colonial government governed," he said. "That's what the Hong Kong government should now do, rather than shrug off its responsibilities to some hapless commissioner."
Litton continued with his strongly worded criticism of the local government, saying it did not resolve deep-rooted social issues such as the overburdened medical sector, unaffordable housing for young people and the widening wealth gap.
"The laissez-faire policy of the colonial government has been carried to extremes by the SAR government in the past 20-odd years," he wrote. "The rich have prospered ... whilst the bulk of the people suffered."
"The people's needs have been neglected. The young see little prospect of a fulfilling future and even university graduates find difficulty in meaningful employment."
"These, I suggest, are the deep-seated ills which sustain the fire of discontent in the wider community, and bring hundreds of thousands to march in the streets. These are not matters which a commission of inquiry can solve."
This article appeared in the South China Morning Post print edition as: 'show one country, two systems works'