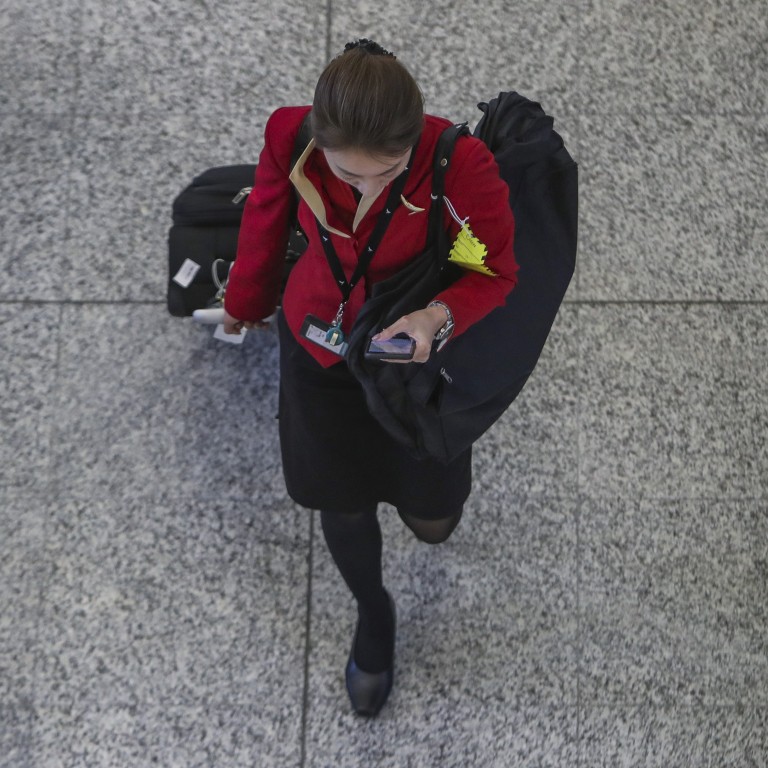 Cathay Pacific staff warned over social media use as airline deals with fallout from Chinese aviation authority move
Employees warned about what they do in and out of work hours as staff details are leaked by pro-government group on Telegram app
Carrier even tells staff not to discuss anti-government protests during preflight briefings
Cathay Pacific Airways has warned staff their social media content will be heavily scrutinised, and said posts expressing support for anti-government protests in Hong Kong could fall foul of a strict new policy being forced on the airline by the Chinese aviation authority.
In its latest notice to staff, the city's flag carrier explained how it was fulfilling conditions imposed by the Civil Aviation Administration of China (CAAC) on August 9, which
included a ban
on aircrew who joined or supported illegal protests from operating flights to mainland China, or using Chinese airspace.
The company reminded staff it would take a "zero tolerance approach" to those taking part in illegal activities, and any employee who did so could be fired.
But the carrier could not say what constituted support for illegal protests, violent action or overly radical behaviour, as it said it was a complex issue with no guidelines explaining the criteria.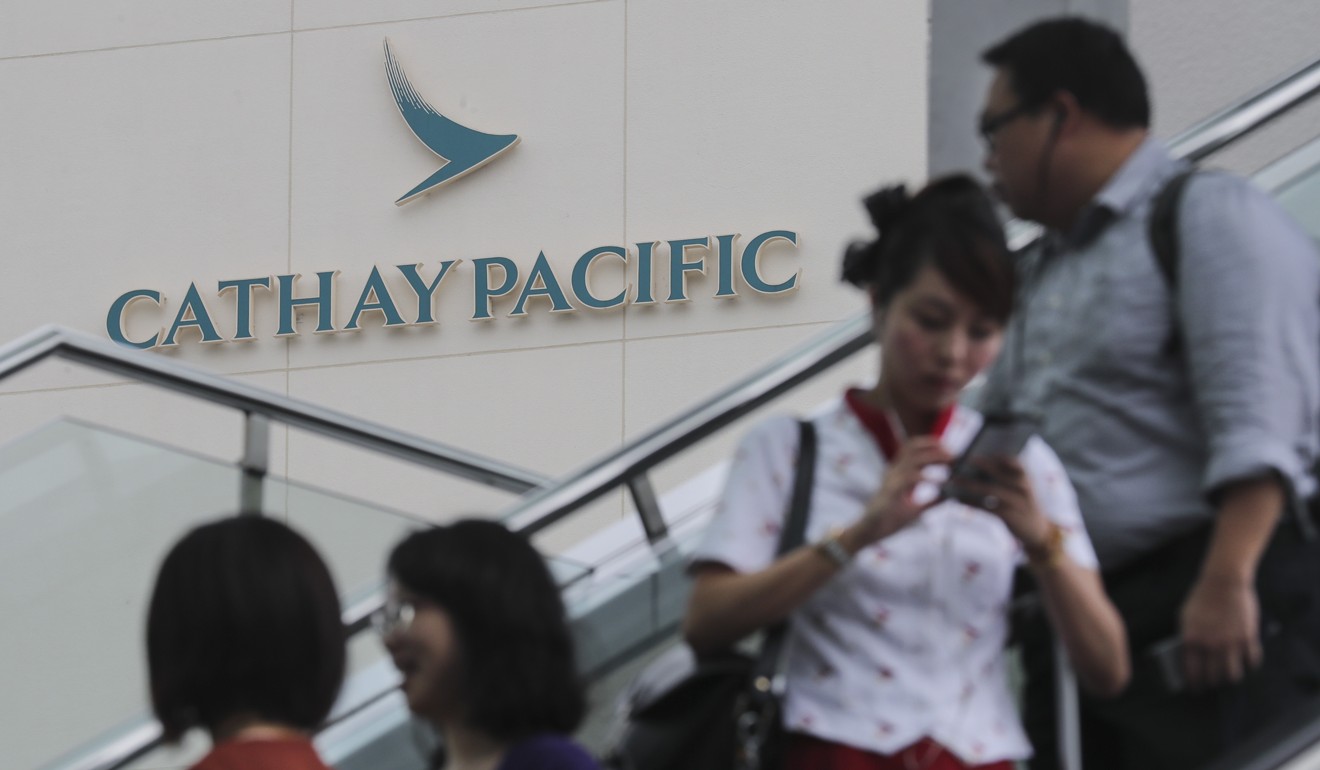 "Employees should reflect on and examine their own behaviour in relation to these points, exercise sound judgment and avoid putting themselves in a position where they could reasonably be questioned for being in breach of these conditions of the notice," the company said.
A third pilot made remarks supporting a sit-in at the airport in a broadcast to passengers during a flight.
The company also said "work- and non-work-related social media usage" might breach the CAAC notice.
"Depending on the context, this may include, but is not restricted to, creating and posting content, sharing content and/or comment on the posts of others," it added.
The airline said it was taking action because anyone who used social media should be aware that information spreads quickly.
"What might be assumed to be a private conversation among friends often travels further than one had intended," the airline said, as it tried to rein in staff before outsiders target employees publicly, particularly through doxxing, where
personal information is leaked on the internet
without the owner's consent.
"Alleged breaches of the CAAC notice will be investigated and addressed quickly," the staff notice added.
The airline also told staff it had no idea when the aviation regulator's scrutiny might ease.
"The notice does not specify a time frame, therefore these conditions will be in place until any further updates from the regulator," the internal memo said.
The company also said it had a business model "that can withstand what we hope are short-term external factors", however, and remained optimistic over the company's outlook.
Speaking on condition of anonymity, a Cathay employee said there was growing "paranoia" among the airline's staff.
Apart from orders from managers not to discuss anything related to the protests while on duty, she said employees had also faced doxxing attacks.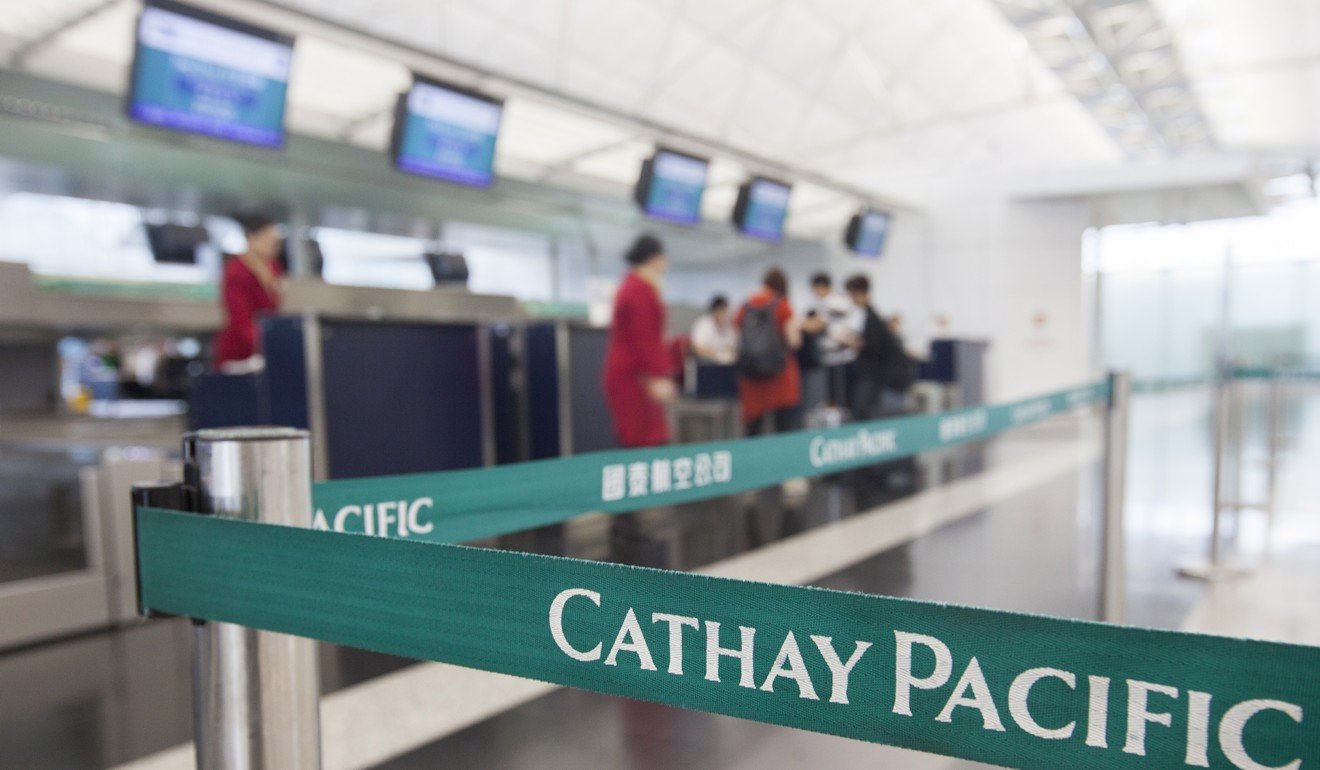 Private photos and the names of about a dozen airline staff were recently posted in a pro-government group with more than 13,000 members on the messaging app Telegram.
In some cases, mobile numbers were also leaked, alongside clippings of social media postings supporting the protests, or criticising police.
"It is very frightening. You can be doxxed and have your phone number and address leaked," the employee said.
As a result, some colleagues had made their social media accounts private and removed some previous posts, they added.
All these made employees feel like their private lives and freedom were being infringed upon.
The employee also said managers had been reminding staff not to say "anything unrelated to in-flight services" during recent preflight briefings.
Replying to a request to comment, Cathay Pacific referred to comments made by new CEO Augustus Tang Kin-wing to staff on his first day.
"The way every single one of us acts, not only at work serving our customers but also outside work – on social media and in everyday life – impacts how we are perceived as a company," Tang wrote in an internal memo. "We have made very clear that we have zero tolerance for illegal activities or breaches of our own policies."
Separately, it emerged that two Hong Kong Airport Authority (AA) employees were fired this week.
"The Airport Authority decided to terminate the employment of two staff after completion of internal procedures. The AA will not comment on personnel matters," a spokeswoman said, without saying whether the move had anything to do with recent sit-ins at the airport.
The two individuals were understood to have held managerial roles, one in the terminal and another land-based, with responsibility for transport.
Separately on Thursday night, the fate of a cabin crew union leader from subsidiary Cathay Dragon remained unclear, with multiple sources indicating Rebecca Sy On-na had left the airline, as an online petition emerged, demanding her reinstatement.
The campaign on Change.org urged company management to "explain and withdraw such action".
Sources said Sy, chairwoman of the Hong Kong Dragon Airlines Flight Attendants Association (FAA), was given the choice to resign or be fired. It was unclear what contributed to the ousting.
Sy declined to comment when approached.
A Cathay Pacific spokeswoman said: "We cannot comment on internal employee matters."
The petition, signed by 270 people as of 9pm on Thursday night, said: "Our president dedicated her life to our airline, and such effort should not be neglected.
"If our management's action is due to her shared [social media] post which [is] not doing any harm to our airline's image on Facebook, we are urging the company to respect freedom of speech as one of our human rights."
In recent weeks, Sy had been rallying her near 2,000-strong union to back the company in its crisis and had spoken to management to try and work through the CAAC demands.
The number of people who have been fired or have resigned from the aviation sector over the protests has moved into double digits.
Additional reporting by Sum Lok-kei
This article appeared in the South China Morning Post print edition as: Cabin crew union leader at airline has her job 'terminated'