LIVE
As it happened: more than two dozen arrests after chaotic day of protests in Hong Kong, as police are attacked with petrol bombs and tear gas is fired
Protesters throw two petrol bombs at police in Telford Plaza in Kowloon Bay while officers outside Ngau Tau Kok Police Station fire tear gas after being targeted with projectiles
Approved march starts with stand-off at MTR station as rail operator suspends services, drawing ire of residents; event follows earlier failed protest bid to disrupt transport links to airport 
Topic |  
Hong Kong protests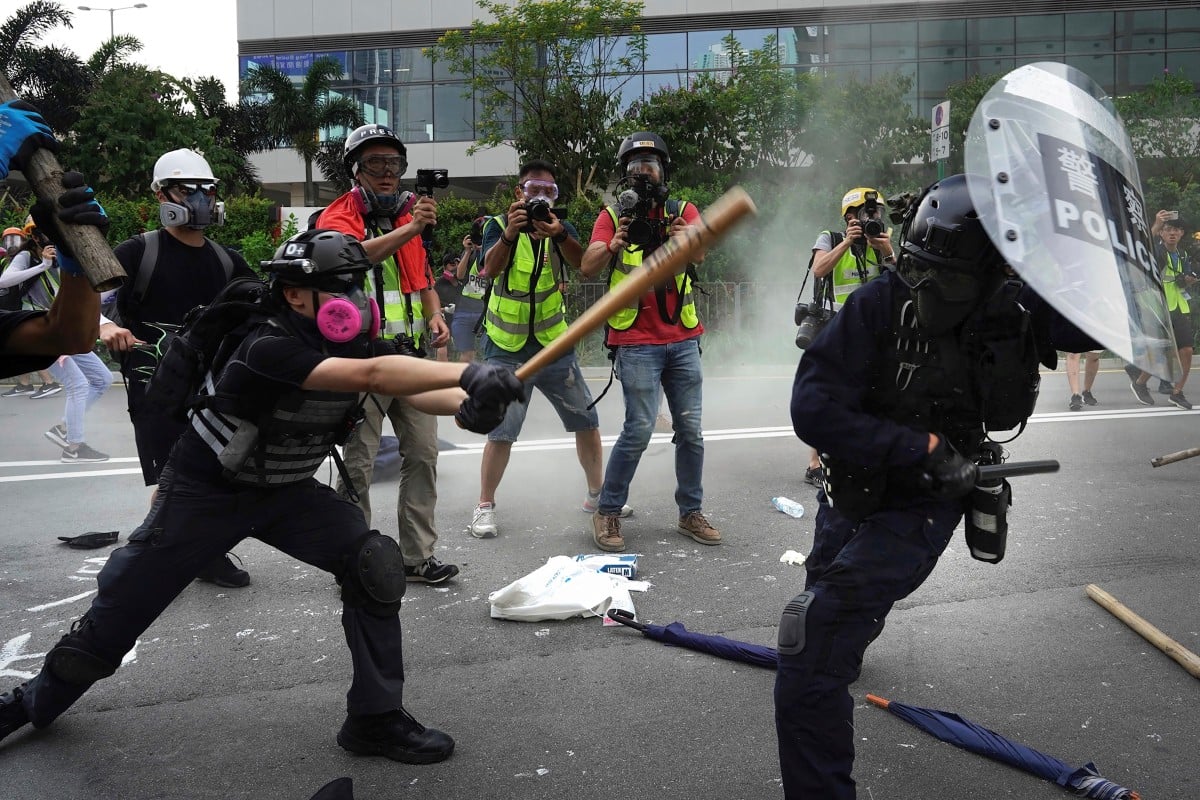 INTRODUCTION
A 12th straight weekend of anti-government protests in Hong Kong took an ugly turn following an approved march in Kwun Tong. Demonstrators clashed with police and threw petrol bombs in Telford Plaza, a mixed-use complex in Kowloon Bay. Police fired tear gas outside Ngau Tau Kok Police Station after protesters threw projectiles at them. Trouble also broke out in Wong Tai Sin and Sham Shui Po. There were at least 28 arrests during police operations. 
More than 1,000 people showed up in Kwun Tong, an industrial district, calling for the full withdrawal of the now-shelved extradition bill and demanding an explanation over a plan to set up "smart lamp posts" along roads. The devices measure traffic conditions, weather and other data, but critics say they infringe upon privacy. The march followed a plan in the morning to cripple transport links to the airport, but that protest action failed to take off because of low numbers.  
The Kwun Tong procession headed from Tsun Yip Street to Zero Carbon Building in Kowloon Bay, and marked the latest in nearly three months of demonstrations that have rocked the city. The political crisis was sparked by the hated extradition bill, which would have allowed the transfer of fugitives to jurisdictions with which Hong Kong has no such agreement, including mainland China. 
Reporting by Chris Lau, Linda Lew, Liu Yujing, Karen Zhang, Sum Lok-Kei and Victor Ting.