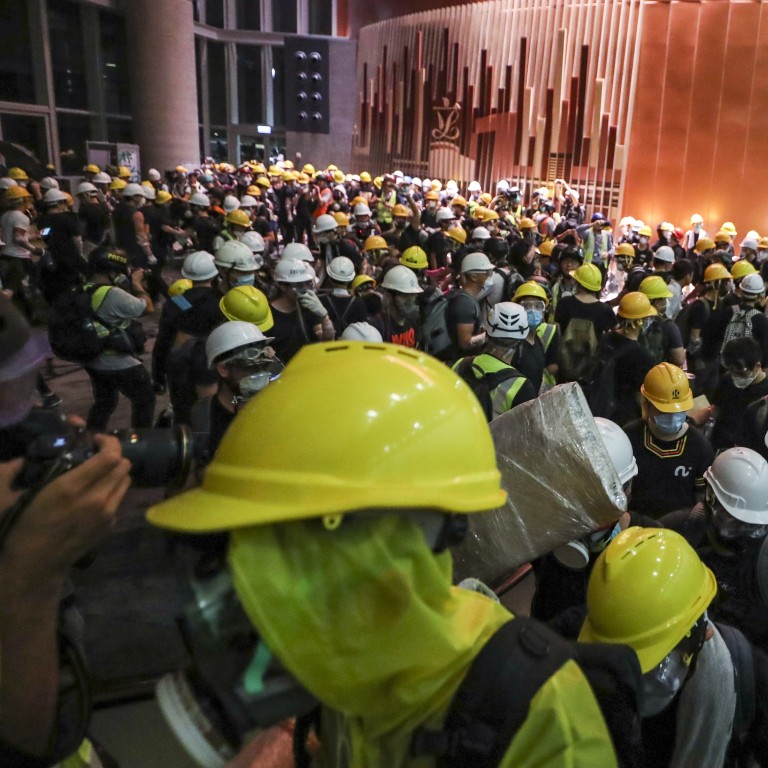 Three men arrested for storming Legislative Council as Hong Kong police deny female protester's accusations of strip-search
Arrests are first to come from attack on the city's legislature on July 1, with one suspect accused of criminal damage
Separately, officers say they have records and CCTV footage that proves woman was not asked to remove all her clothing
Hong Kong police on Tuesday arrested three men for their alleged roles in storming the Legislative Council building – and denied accusations of carrying out a humiliating strip-search on a detained female protester.
The three arrests were the first made for "entering or staying in the chamber area" during the attack the city's legislature on July 1.
Hours after Hong Kong celebrated the 22nd anniversary of its return from British to Chinese rule,
dozens of mostly young protesters
ransacked and defaced the complex. They broke more than 60 glass doors and panes, spraying graffiti on the walls, daubing the city's official emblem with black paint and damaging the chamber's fire-prevention and security systems.
Brian Leung Kai-ping, the only protester to deliberately reveal his face in the main Legco chamber, fled the city in July. As many as 60 demonstrators were said to have fled to Taiwan since last month, or were planning to seek shelter there
rather than face arrest at home
.
Last month, the legislature's president Andrew Leung Kwan-yuen said the cost of repairing the damage done during the storming would be more than HK$40 million (US$5 million).
One of the suspects, a 20-year-old, was on Tuesday accused of criminal damage and of "entering or staying in the chamber area". The other two, aged 19 and 29, were accused of conspiracy to commit criminal damage, as well as facing the accusation relating to the chamber.
Separately, police officials dismissed a woman's accusations that officers ordered her to take off her clothes for a body search.
Superintendent Chik Hsia-yu said officers had found records and CCTV footage that showed the woman was not asked to remove all her clothing.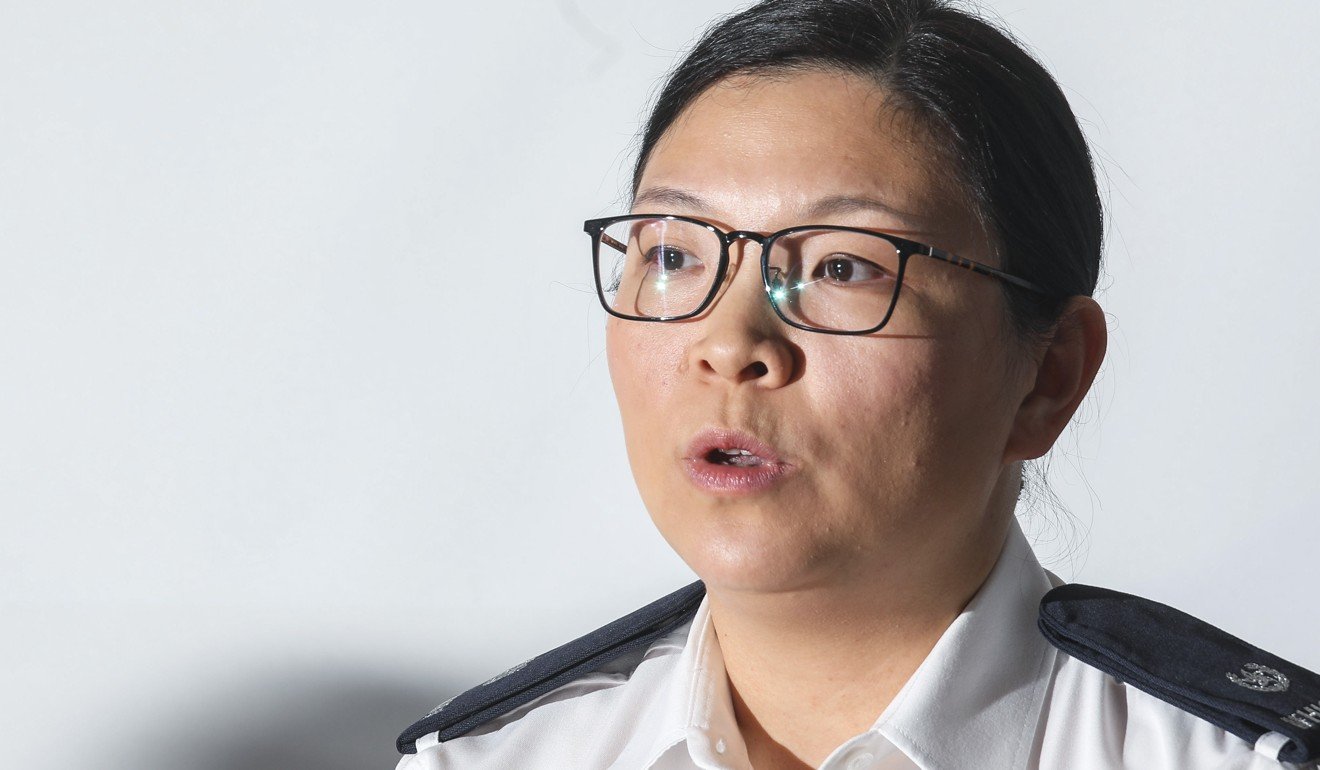 Chik did not disclose to what extent the woman was asked to disrobe, saying it was inappropriate to make the woman's personal details public.
"During the body search, our colleague did not use any object to point or pat the woman's body," she said in a press conference.
"Our colleagues did not request her to keep her legs wide open or ask her to squat and stand repeatedly, because our colleague thought it was unnecessary."
She said the CCTV footage of the corridor outside the room indicated the body search took about four minutes, rather than between 15 and 30 minutes as was claimed. The footage also did not show a group of more than 10 officers standing outside the room, according to Chik.
She said the
Complaints Against Police Office
had so far received no complaint. She also said the woman could file a complaint to allow a fair and open investigation, or compare her story against the force's records.
"Then it will be fair to everyone," she said.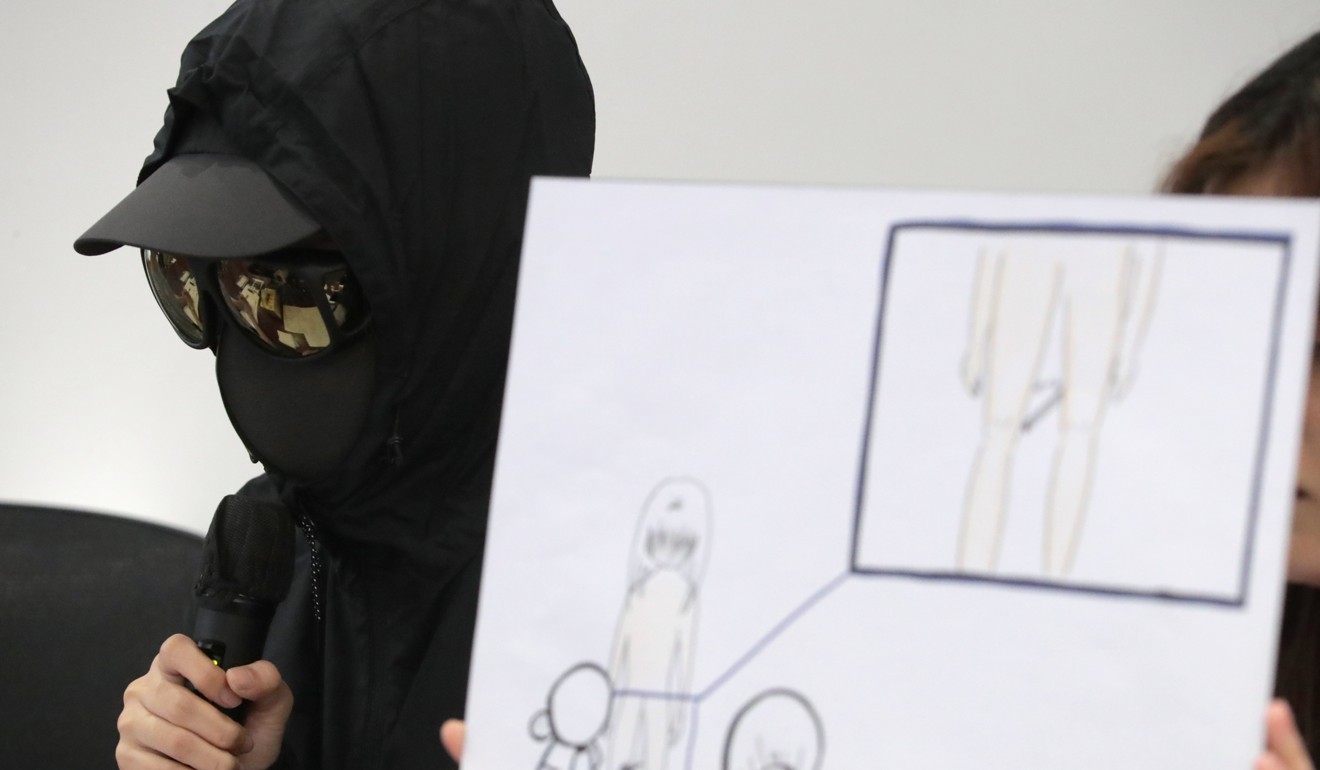 Last Friday, the woman, who
identified herself as Ms Lui
, held a news conference in which she said she had suffered from depression after her arrest. She was accompanied by lawmaker Tanya Chan and two lawyers.
She said that while she was in police custody two female officers searched her, during which they ordered her to squat and rise three times, while one officer patted her thighs with a pen, instructing her to open her legs.
Chief Superintendent John Tse Chun-chung of the Police Public Relations Branch (PPRB) defended the officers' conduct, saying "our baseline is that we always respect the dignity, privacy and rights of people under police custody".
"There is no CCTV inside the room," she said. "I can't see that police officers would actually say they did not follow the protocol in the records."
Chik also denied recent online claims that an arrested woman had been raped by police officers.
As of Monday night, the police had arrested 883 people in the anti-government protests and charged 136 with various crimes.
Police said they sent more than 50 people arrested during the protests on August 11 to San Uk Ling Holding Centre, and about 30 of the detainees had sought medical treatment. Six were later found to have suffered broken bones and one of them was sent to hospital immediately.
Kong Wing-cheung, senior superintendent with the PPRB, rejected accusations of any delay in sending them to hospital.
He said he believed the injuries were caused when officers were making the arrest – and before they were sent to San Uk Ling.