Organiser of banned Hong Kong protests attacked by masked men with baseball bats on same day demonstration bids rejected
Force chiefs block city's largest protest organiser from holding both rally and march for first time, fearing violence
In shocking twist, convenor of Civil Human Rights Front and his friend are attacked by two masked men in Jordan
Police have banned a rally and march planned for Saturday by the group behind Hong Kong's biggest demonstrations, in an unprecedented move slammed by the organisers who accused the government of "declaring war on all peaceful protesters".
And just hours after the Civil Human Rights Front was informed of the decision, its convenor Jimmy Sham Tsz-kit and his assistant were attacked by two masked men with baseball bats.
Citing safety concerns, the force officially rejected the front's application to hold a rally at Chater Garden in Central at 3pm and an associated march to Beijing's liaison office in Western district, in a five-page letter.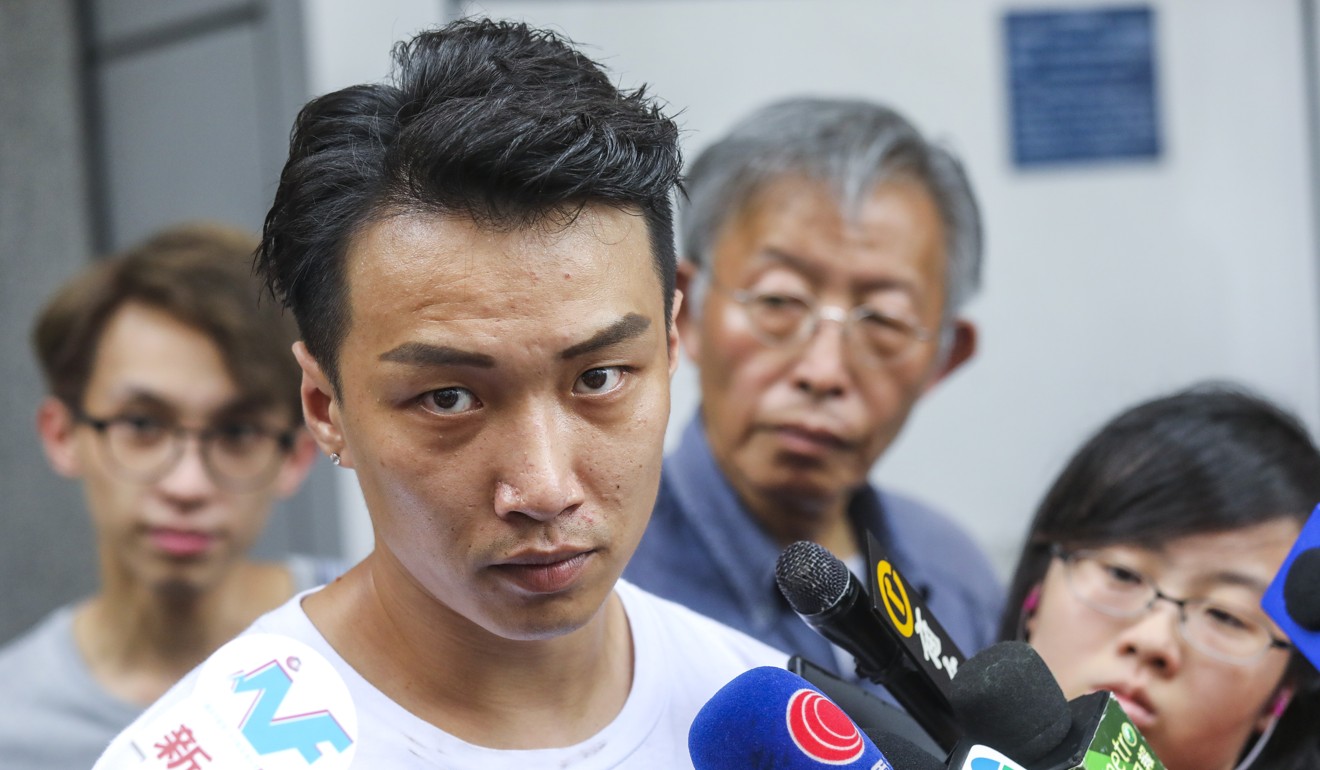 It was the first time force chiefs had rejected both a rally and a march from the organisation.
The force said "serious injuries" had been suffered by protesters, journalists, officers and bystanders in the aftermath of 22 marches and rallies held since June, seven of them organised by the front.
"Protesters not only resort to violent acts, arson and road blockades, but also use petrol bombs, steel balls, bricks, lances, rods and other self-made weapons to vandalise public facilities on a large scale, committing a breach of the peace and leading to the injuries of others," the letter read.
Speaking at a press conference on Thursday, Assistant Commissioner of Police Patrick Kwok Pak-chung said the ban was based on safety risks and had nothing to do with trying to "save face" for the liaison office.
Bonnie Leung Wing-man, the front's vice-convenor, said police were "declaring war on all peaceful protesters".
"The rally and march on August 31 were supposed to be another chance for the authorities to resolve the matter in a peaceful manner," she said. "It is the best offer, but they turned it down."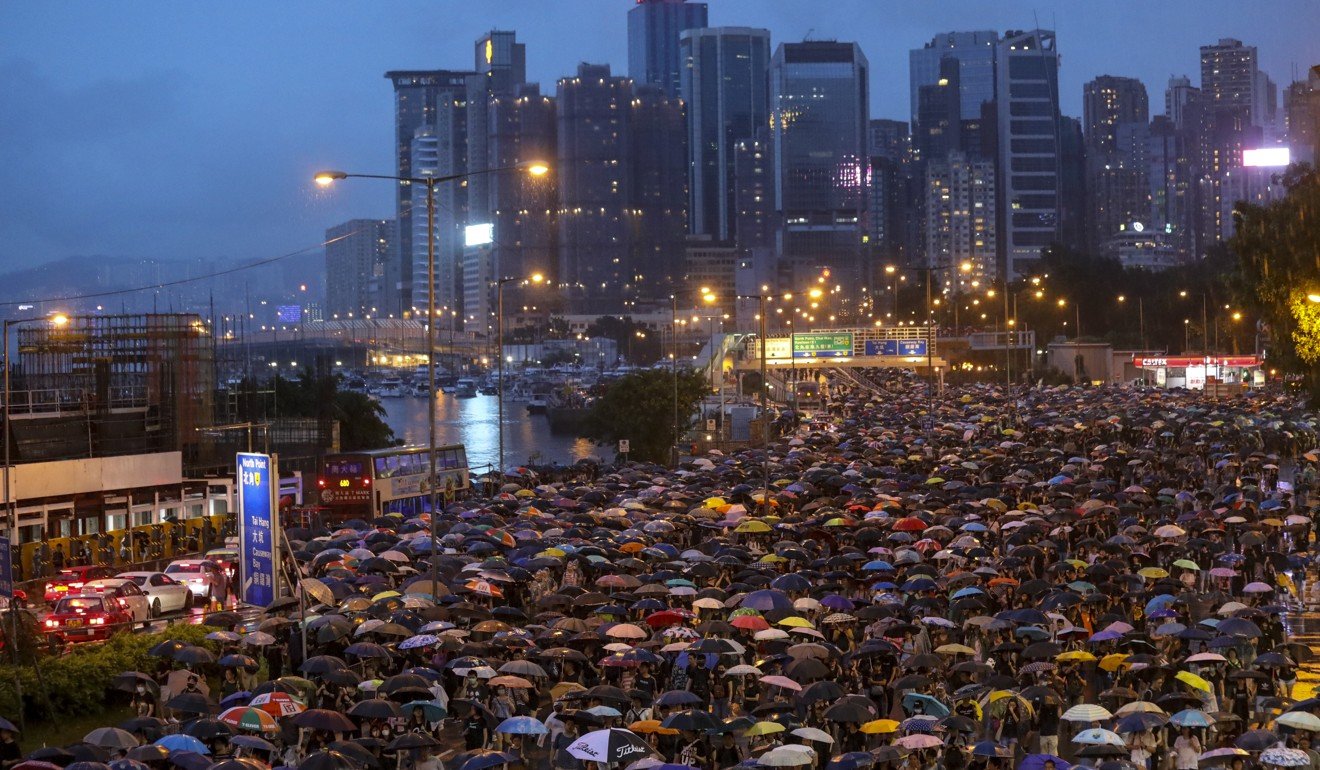 Speaking before the assault, Sham said that by banning their application, police were showing the government was unwilling to listen to the public.
"Chief Executive Carrie Lam Cheng Yuet-ngor is the one pushing Hong Kong into an abyss. The people's voice cannot be blocked, it needs to be vented," he said.
Sham added the front would appeal as soon as possible, but he was not hopeful the board would overturn the police's decision.
Leung said it was too early to judge whether the ban would deter Hongkongers from joining, or spark more radical confrontation.
Political scientist Dr Ma Ngok, of Chinese University, said a high turnout was still likely. He cited previous experience, such as the Yuen Long march on July 27, when tens of thousands defied a police ban and converged on the northern town.
He said whether the protests would end up in a violent confrontation would depend on police tactics that day.
At about 12.50pm, Sham and his assistant Law Kwok-wai, 40, were attacked while eating at a cafe on Tak Hing Street, Jordan.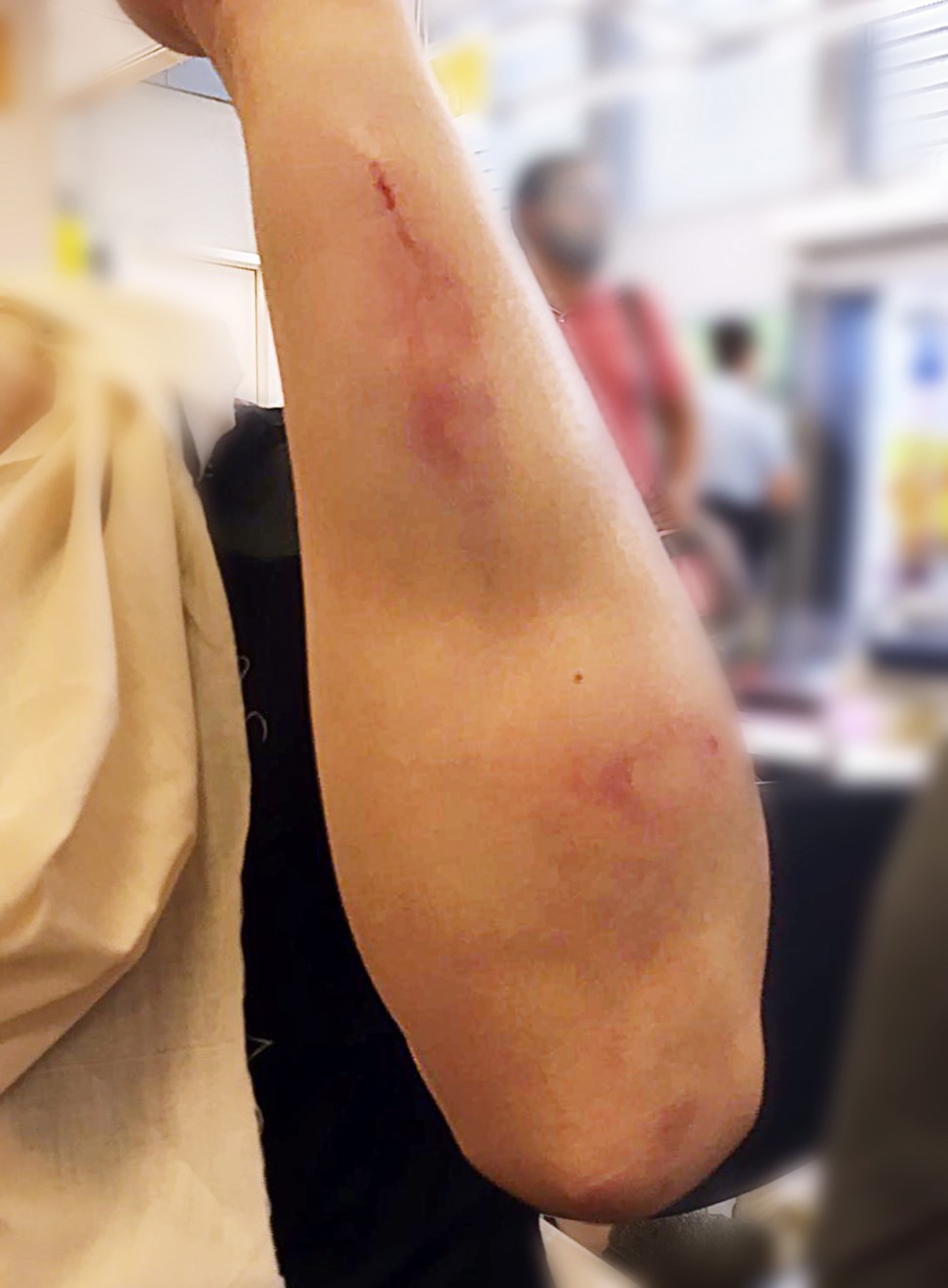 A police source said two non-Chinese men barged in wearing face masks and armed with a baseball bat and a rod. One carried out the attack while the other kept a lookout.
"We believe the attackers targeted Sham but his friend shielded him and was struck in the arm," the source said.
Cafe workers called police, but the attackers fled before officers arrived, according to a force spokesman. Police combed the area but made no arrests.
Sham was unhurt, but Law was taken to the nearby Queen Elizabeth Hospital.
The front was the organiser of three record-breaking mass protests staged since the political storm erupted in June, triggered by the
now-shelved extradition bill
, which would have allowed the transfer of criminal suspects to jurisdictions the city does not have an extradition agreement with, including mainland China.
It was estimated 1 million people took to the streets on June 9, followed by 2 million on June 16. Each time police gave much smaller estimates, of 240,000 and 338,000 respectively based on peak attendance.
The force also said the route of Saturday's now-banned march, as well as the venue of the rally, were very close to buildings of high risk.
That included Government House and the Court of Final Appeal in Central, police headquarters in Wan Chai, Western Police Station and the liaison office, according to the letter.
Max Chung Kin-ping, organiser of a Yuen Long protest last month also said he was attacked on Thursday afternoon by four men near Tai Po Police Station. He suffered injuries to his back and arms.
Both Sham and Chung believed they were attacked because of their involvements in the protests.
Sham, speaking after making a report at Tsim Sha Tsui police station, said he believed some people wanted to "create fear" for protest organisers.
"I believe the citizens will continue to come out to the streets for Hong Kong," Sham said.
Chung said he was attacked after reporting to police following his earlier arrest for organising an unlawful assembly. He said he was attacked by four men, armed with metal rods when he left.
"It was organised and premeditated. It was definitely related to the fact I was the organiser of the Yuen Long protest," he said. He said he would not rely on police to catch the attackers and planned to launch a "civil criminal investigation".
Earlier this month, another protest organiser, Leung Kam-shing, was also attacked by a gang armed with wooden sticks in Sha Tin who warned him to stop "stirring up trouble".
Additional reporting by Ng Kang-chung
This article appeared in the South China Morning Post print edition as: Organiser of banned rally attacked by masked men