LIVE
As it happened: stand-off outside Mong Kok Police Station as protesters vent anger over beatings on MTR train
Kwun Tong, Tsuen Wan, Tseung Kwan O, Island and South Island lines all suspended

Police 'raptors' seen storming into Prince Edward station, beating at least four passengers with batons
Topic |  
Hong Kong protests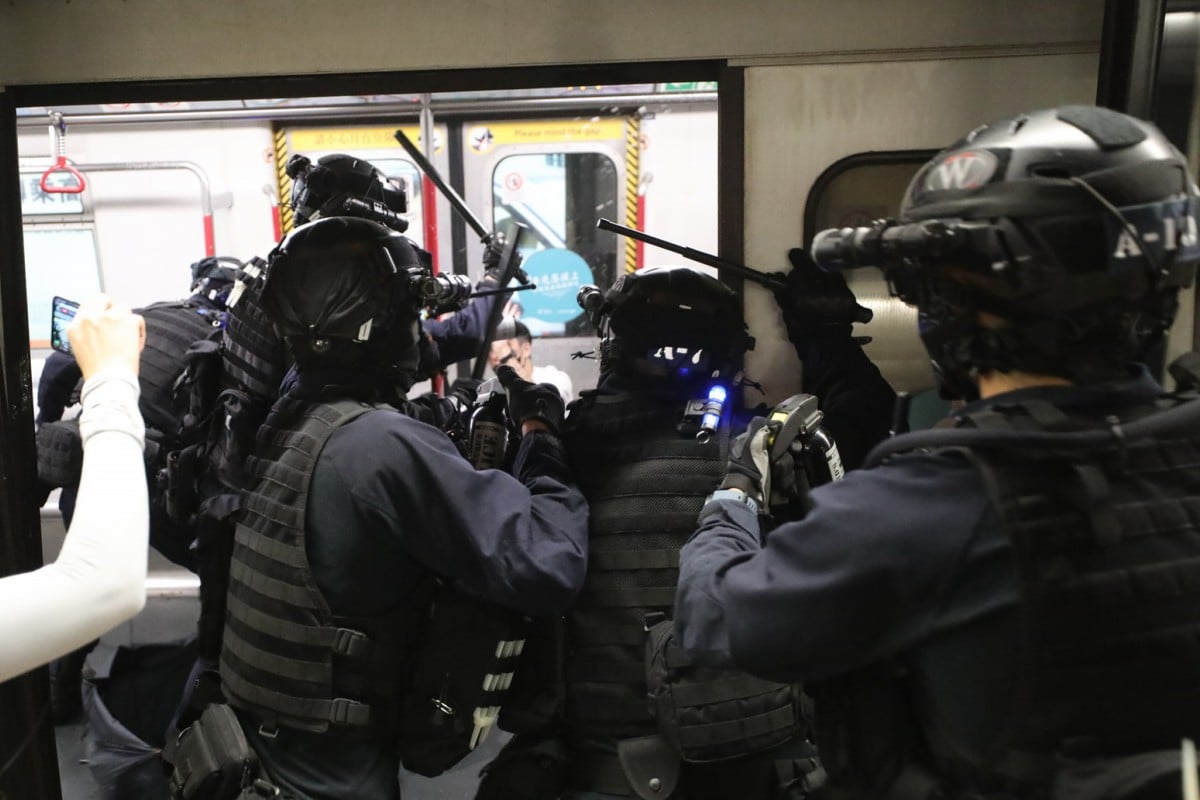 Photo: Felix Wong
INTRODUCTION
Hong Kong faces its 13th straight weekend of civil unrest after thousands of protesters defy a police ban and throng the streets of Hong Kong Island on Saturday, with tear gas and water cannons fired at crowds outside the government headquarters, while demonstrators break through fences around the legislature.
An earlier Christian rally in Wan Chai morphed into a procession and authorities shut down recreational facilities and an MTR station, before more people gathered at Chater Garden for an illegal march. A day earlier police launched a crackdown by arresting prominent pro-democracy activists and at least three lawmakers for their alleged involvement in demonstrations sparked by the now-shelved extradition bill.
Defiant protesters have said they would demonstrate regardless of police refusing permission for a mass march and rally by the Civil Human Rights Front, which has called off the events. Police said they would enforce the law.
Follow our live blog below for updates.
  
Reporting by Karen Zhang, Fiona Sun, Nicola Chan, Kelly Ho, Nectar Gan, Victor Ting, Josephine Ma, Mimi Lau, Jeffie Lam, Phila Siu, Lee Jeong-ho, Alvin Lum, Chris Lau, Emily Tsang and Danny Lee