LIVE
live |

As it happened: Tung Chung mayhem after Hong Kong airport protesters go on rampage, shutting down train service
Demonstrators hoping for repeat of two weeks ago when sit-in forced cancellation of nearly 1,000 flights
Chaos causes Airport Express shutdown, with the line opening only hours later
Topic |  
Hong Kong protests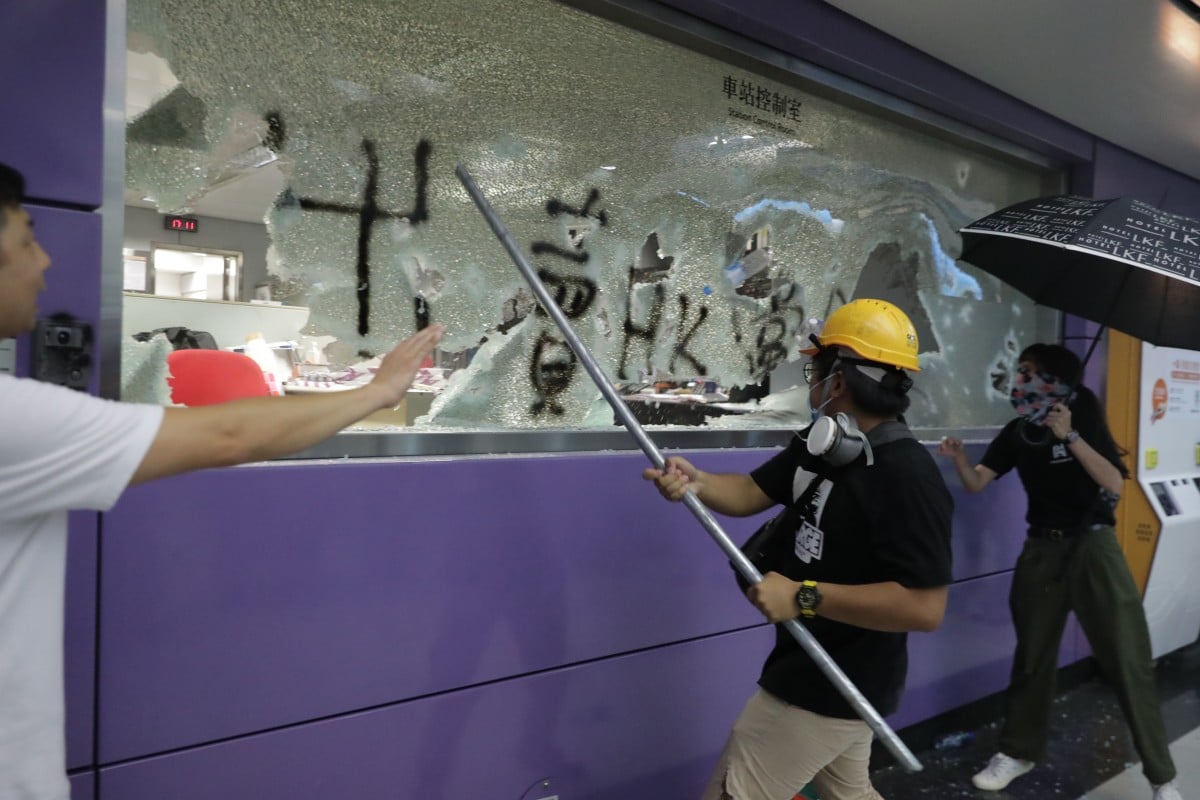 Photo: Edmond So
INTRODUCTION
Anti-government protesters targeting the airport on Sunday vented their anger on the closest suburb of Tung Chung as they went on a rampage in the area's MTR station, crippling train and bus services after a brief stand-off with police at the aviation hub.  
The action came a day after police used water cannons and tear gas against demonstrators who had hurled petrol bombs and bricks at them. 
Protesters are calling on the public to overwhelm roads and rail links to the airport on Sunday and Monday to cause flights to be cancelled, in a hoped-for repeat of their actions a fortnight ago.
Two other groups of protesters also planned demonstrations in the northern town of Tin Shui Wai, which was later cancelled, and outside the British consulate in Admiralty. The protest in Admiralty called on London to give British National (Overseas) passport holders the right to live in the UK.
Follow our live blog below for the latest updates.
Reporting by Alvin Lum, Linda Lew, Veronica Lin, Kelly Fung, Danny Lee, Zoe Low, Sum Lok-kei, Doris Wai, Finbarr Bermingham, Sidney Leng, Cannix Yau, Tony Cheung, and Emily Tsang