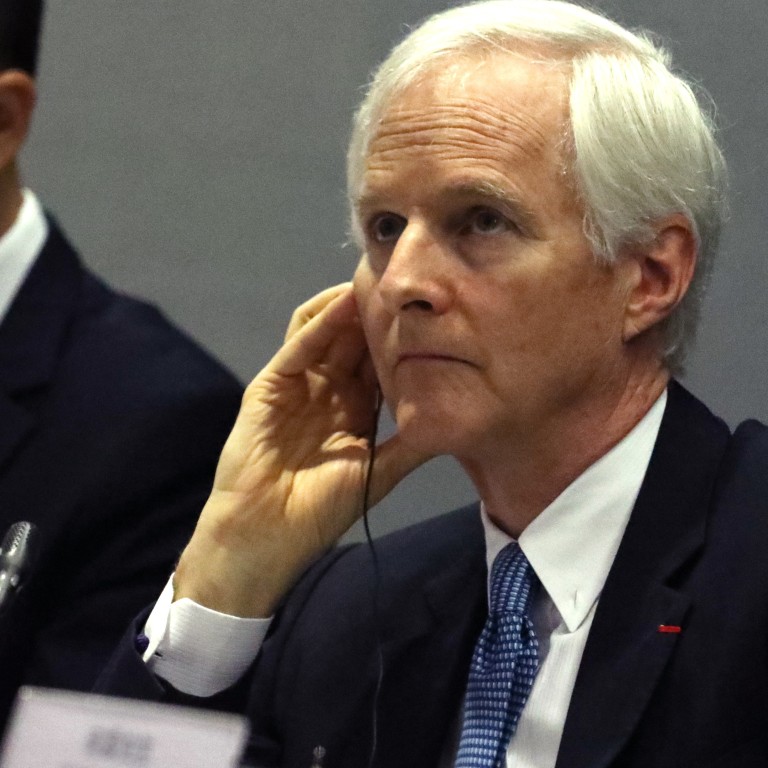 John Slosar resigns as chairman of Cathay Pacific Airways
Slosar ends 39-year career with Swire Group, which included appointments as CEO of Cathay Pacific from 2011 to 2014 and then as chairman since 2014
John Slosar has resigned as chairman of Cathay Pacific Airways, the company announced in a filing to the Hong Kong stock exchange on Wednesday, capping a tumultuous period of management changes.
Patrick Healy, 53, also a Swire Group executive, will replace Slosar once the company concludes its board meeting on November 6.
Slosar told the airline's staff he would retire, ending a 39-year career with the Swire Group, which included appointments as CEO of Cathay Pacific from 2011 to 2014 and as chairman since 2014. He also held the same role at the airline's controlling shareholder, Swire Pacific, until 2018.
In a companywide memo, Slosar tried to reassure staff shaken by the upheaval in recent weeks and vowed that the airline would emerge stronger.
"I am sure that everyone in the Cathay Pacific Group would agree that recent weeks have brought some of the most extraordinary and challenging times we have ever experienced. I can well appreciate that such volatility can cause concern over what the future may hold.
"But, as an airline, volatility is the norm and we have always been subject to uncertainties in the business and geopolitical environment.
"Each time we have faced challenging times, we have emerged stronger than ever before. And I do believe this will be the case once again, so have confidence," he added.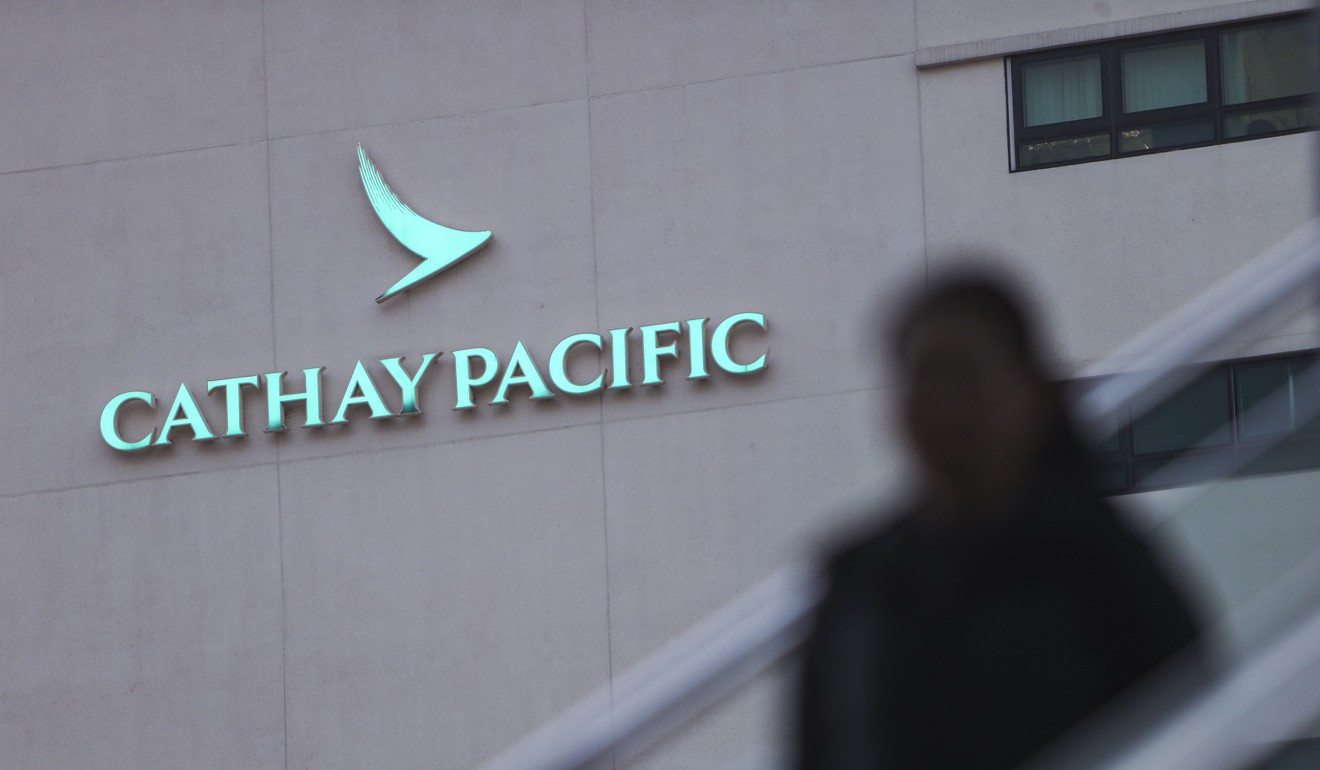 The 62-year-old leaves Cathay Pacific at one of its weakest moments. The airline has been caught in the far-reaching turmoil of Hong Kong's anti-government protests as well as a safety intervention by the Civil Aviation Administration of China (CAAC).
In one of Slosar's last public acts, he told journalists he '"wouldn't dream of telling" the airline's staff "what to think about something" after being pressed to rein in staff support for Hong Kong's anti-government protests.
Pressure from the CAAC led to the resignation of Rupert Hogg as CEO, and his deputy Paul Loo Kar-pui also exited in August. The Post reported last month that Slosar was also expected to leave.
Luya You, a transportation analyst at Bocom International, said Slosar's resignation signalled Cathay Pacific's willingness to overhaul its leadership team to address the ongoing crisis.
"Cathay remains in a period of hyper vigilance involving assessing key staff with a fine-tooth comb. While the departure of Slosar may present less near-term impact on operations than the departure of Hogg and Loo, it remains clear that CAAC's scrutiny of Cathey is still far from over," she said.
"We maintain that Cathay Pacific believes the most prudent way forward involves a hard reset of brand confidence as well as meticulous evaluation of existing staff. While it's hard to say if further cuts continue, we believe Cathay's near-term challenges are far from over."
Merlin Swire, chairman of Swire Pacific, has considered Slosar one of his most trusted and favoured lieutenants for years. On Wednesday, he praised the exiting chairman for his "tremendous" contributions over nearly four decades.
"Under his leadership as the Chief Executive Officer and then as chairman, Cathay has built on its already enviable reputation for quality service and its extensive global network," he said.
Aside from working for the airline, Slosar was managing director of Swire Beverages from 1998 to 2007, before moving to Cathay as chief operating officer. He joined the Swire Group in 1980, working in Hong Kong, the United States and Thailand.
Healy said he was looking forward to working with CEO Augustus Tang Kin-wing, his former colleague at Haeco, which is Swire's aircraft engineering and maintenance business.
"Together, and with the support of the Cathay team, we will ensure that our airlines focus relentlessly on safety, on enhancing the travel experiences of our customers, on being efficient in everything that we do, and on competing effectively to create positive business performance," Healy said.
Since 2012, Healy had run the beverages business Swire Coca-Cola. Before that he was the CEO of Haeco Xiamen, a role he took in 2008.
The appointment of Healy means all four senior roles in Cathay Pacific have been taken by staffers who held senior roles at Haeco.
Tang moved over to the top job at Cathay Pacific, and the new chief customer and commercial officer, Ronald Lam Sui-por, was a director and general manager at Haeco between 2013 and 2017. Greg Hughes, the chief operations and service delivery officer, was group director of components and engines services at Haeco from 2015 to 2017.
Healy will assume the role of chairman of Swire Coca-Cola and remain responsible for the company's worldwide beverages business.
Hong Kong's biggest airline became the highest-profile casualty among Hong Kong businesses initially declining to take action over staff support of protests in the city.
The mainland Chinese aviation regulator issued it a safety warning and barred any of its staff who supported or were involved in the unrest from entering Chinese airspace.
Staff have been dismissed as the company ordered employees to stop supporting the protests. Cathay Pacific and Swire Pacific have since offered repeated public support for the Hong Kong government.
In closing his note to airline staff, Slosar said: "Alas, all good things must come to an end and my chances to talk to you all about the future of our great airlines must end here. Thank you again, and be well. Safe travels always!"