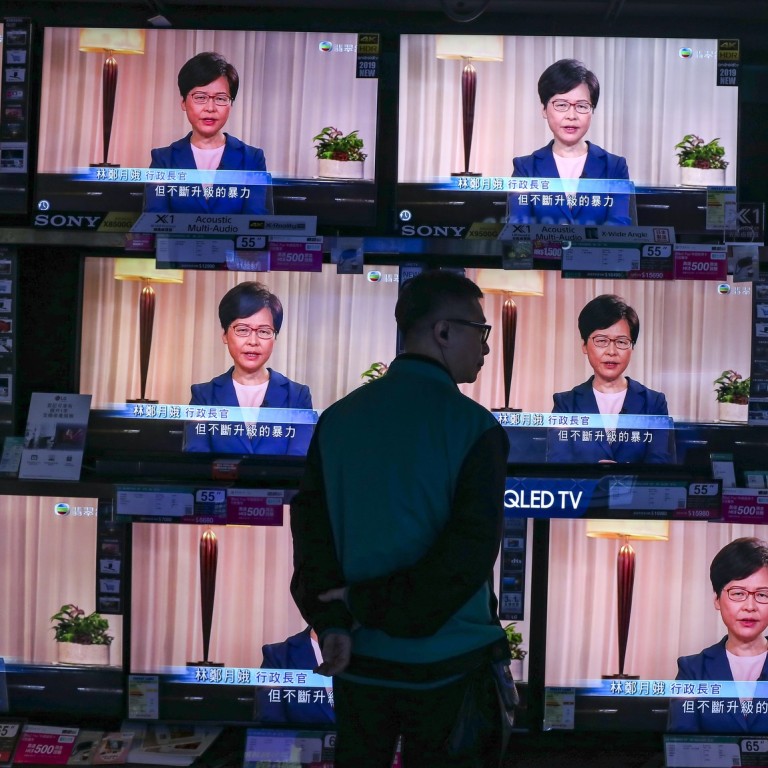 Hong Kong leader Carrie Lam's bombshell withdrawal of extradition bill draws more scepticism than hope for end to weeks of protest turmoil
Protesters and politicians say it is too little, too late but business chambers welcome decision
Chief executive pledges to endorse probe by police watchdog and visit ground with officials to reach out to communities
Embattled Hong Kong leader Carrie Lam Cheng Yuet-ngor dropped a bombshell on Wednesday, announcing she would formally withdraw the hated extradition bill that sparked the city's protest crisis – but her dramatic U-turn drew more scepticism than hope for an end to nearly three months of turmoil.
Even though Lam was finally acceding to one of the demonstrators' five demands, protesters and politicians alike argued the concession came too little, too late.
Many doubted it would do much to ease roiling tensions fuelled by increasingly violent clashes between protesters and police over the past 13 weeks.
Lam's pro-establishment allies were among those leery of the move, fearful the flip-flop would affect their election chances in district council polls in November and Legislative Council elections next year.
Barely three hours after she appeared on a televised message, a group calling themselves representatives of protesters dismissed her withdrawal of the bill as applying a "Band-Aid to rotting flesh".
All "five demands, not one less" had to be met before they would cease their actions, a protester representative said at a news conference outside the Legislative Council.
The protesters want Lam to formally withdraw the extradition bill; set up a commission of inquiry to investigate police conduct in tackling demonstrations; grant amnesty to those who have been arrested; stop characterising the protests as riots; and restart the city's stalled political reform process.
In her announcement, Lam addressed but did not fully acquiesce to another key demand of protesters – the setting up of an independent commission of inquiry into the use of force by police.
Instead, she said she would invite community leaders, professionals and academics to independently examine the deep-rooted problems in society and advise the government on new policies to map the way forward.
"The discontentment extends far beyond the bill," a sombre-looking Lam said in the pre-recorded message broadcast on local television just before 6pm.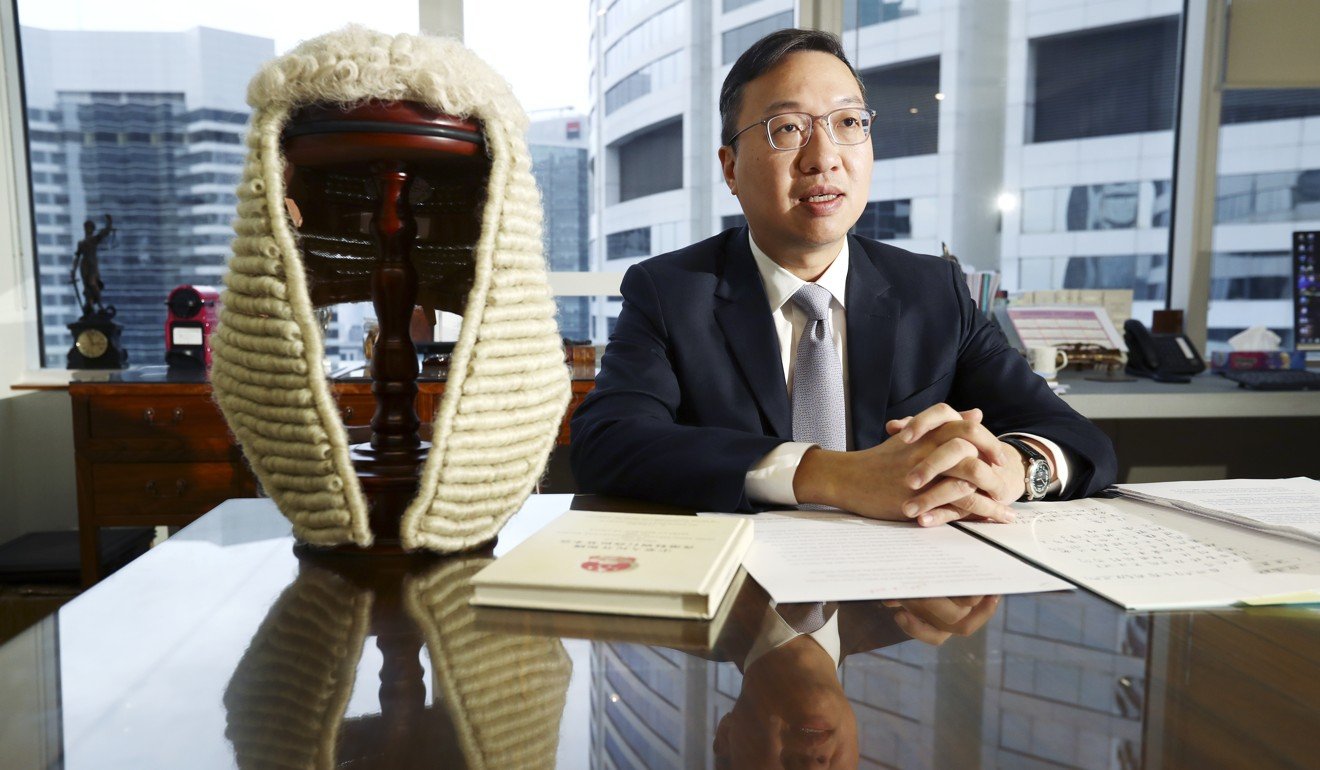 "It covers political, economic and social issues, including the oft-mentioned problems relating to housing and land supply, income distribution, social justice and mobility and opportunities for our young people. It also reflects the desire for the public to be fully engaged in government decision-making," she said.
In place of a commission, she fully endorsed the work of the Independent Police Complaints Council (IPCC) to look into police actions.
She made it a point to stress that the police response to the Yuen Long attacks on July 21 would be investigated. On that day, white-clad men with wooden sticks and rods seemingly targeted protesters at the station and on a train; commuters were also beaten by the mob. Police were accused of arriving late to the scene.
To help the panel, Lam announced the induction of two new members: former Bar Association chairman Paul Lam Ting-kwok and ex-director of education Helen Yu Lai Ching-ping, along with overseas experts.
Lam also pledged that she and principal officials in her cabinet would reach out to different communities to start a direct dialogue and find solutions.
"People from all walks of life, with different stances and backgrounds are invited to share their views and air their grievances. We must find ways to address the discontent," she said.
The chief executive said she hoped that the four actions she outlined would help society move forward, as the protests had challenged the city's rule of law and Beijing's "one country, two systems" governing principle on Hong Kong.
The Chief Executive's Office confirmed after midnight that the Secretary for Security only needed to announce the bill withdrawal in the Legco, no voting or debate would follow.
Markets soared when the South China Morning Post first reported Lam's decision to formally withdraw the bill at 2.05pm, well before her formal announcement. The Hang Seng benchmark index rose 995 points, or 3.9 per cent, to 26,523 at its closing at 4pm.
In similar vein, business chambers, such as the American Chamber of Commerce in Hong Kong and the Chinese Manufacturers' Association, as well as several pro-government legislators, welcomed a move they said would help to calm current tensions.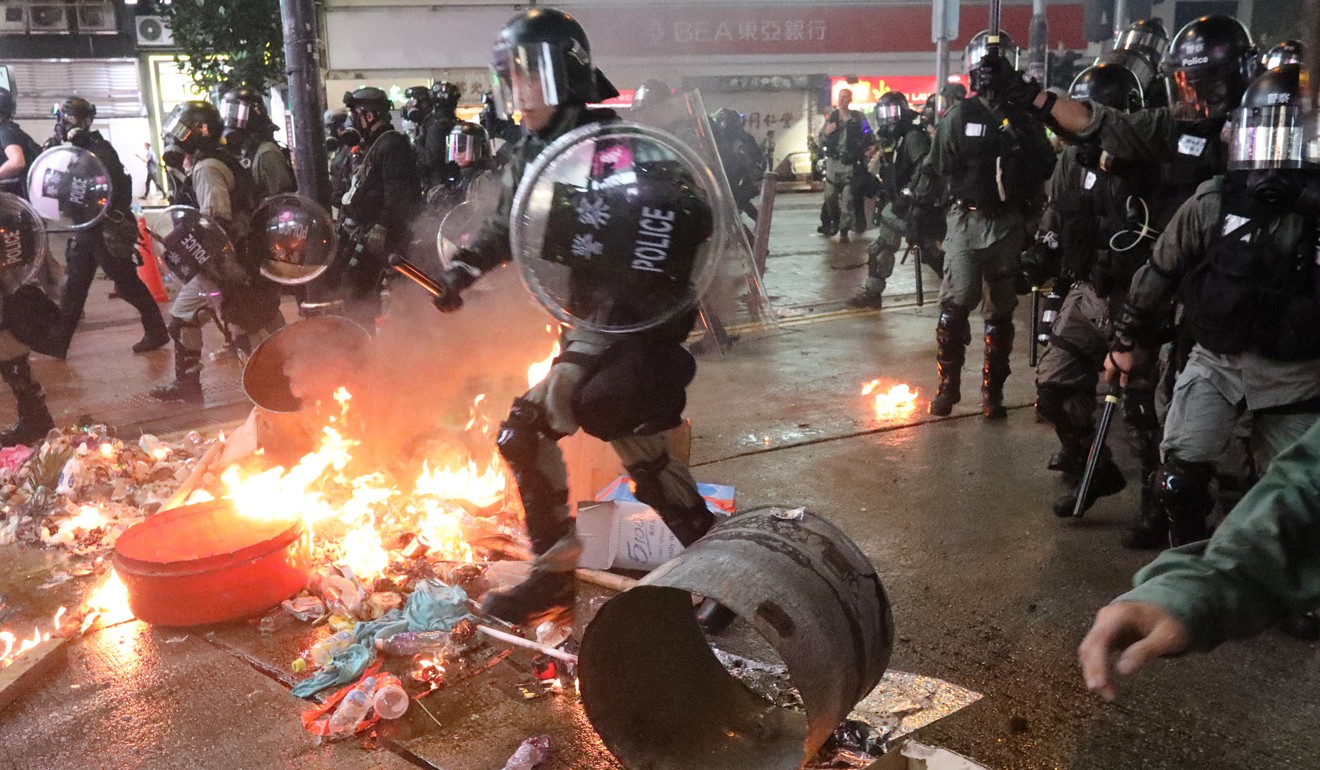 The protest crisis, which began after an estimated 1 million people took to the streets on June 9 opposing an extradition bill, has morphed into an anti-government movement lobbying for the administration to meet its demands.
The bill would have allowed for the transfer of fugitives to jurisdictions that the city lacks an arrangement with, including mainland China. Critics had warned the bill effectively removed the legal firewall between the city and the mainland, where fair trials were not guaranteed.
Lam suspended the bill and then declared it to be "dead" but refused to withdraw it, even after an estimated 2 million people took to the streets on June 16. Protests have continued through the summer, often descending into chaos and violence.
The demonstrations have led to 1,183 arrests as of Wednesday and police firing at least 2,350 rounds of tear gas, as well as hundreds of rubber bullets, beanbag rounds and sponge-tipped rounds in increasingly violent clashes with protesters.
Commentators and pro-Beijing politicians on Wednesday were doubtful that Lam's four measures would do much to quell the violence. Pan-democrats and those who support the protesters said unless she addressed all five demands, tensions would not subside.
The camp's convenor Claudia Mo Man-ching brushed off Lam's moves as "little measures".
"Their demands are there and Carrie Lam couldn't get away with nebulous measures," she said.
Democratic Party chairman Wu Chi-wai also described Lam's initiatives as "fake concessions", and a prelude to tougher actions against protesters.
Demonstrators on their various encrypted social-media channels argued that public concern had shifted towards what they described as police's "brutal" or "excessive" use of force on protesters and ordinary citizens, and that Lam had to address these issues squarely or risk continuing the turmoil.
Lam's announcement came after a weekend in which the city experienced some of the fiercest battles between protesters and police, as the force launched a wave of mass arrests on the eve of a banned march, and demonstrators threw 100 petrol bombs at targets including police stations and government buildings.
Sources insisted that the chief executive's decision must not be interpreted as the government giving in to violence, but as a way to start dialogue with all parties.
In her video message, Lam said that the government would withdraw the bill when the legislature met again in October after its summer break. As required by the rules of procedure, the withdrawal needs formal resolution in Legco.
On the protesters' two other demands, Lam said the government would not back down on them.
"On the matter of the protests being a riot, we have explained that in fact there is no legal effect on how such incidents are described or categorised," she said.
"On dropping charges against protesters and rioters and shelving prosecutions, I have explained that this is contrary to the rule of law and is not acceptable."
However, Lam did not rule out the fifth demand – the relaunch of democratic reforms – noting that this was provided in the Basic Law. But she said it could only be done "in an atmosphere that is conducive to mutual trust and understanding, and without further polarising society".
Her comments came a day after Beijing's top office on the city's affairs, the Hong Kong and Macau Affairs Office (HKMAO) said that universal suffrage must not only adhere to the Basic Law, the city's mini-constitution, but also decisions by the National People's Congress Standing Committee (NPCSC).
It was the NPCSC, China's top legislative body, that set the rigid "831" framework for political reform on August 31, 2014, laying out election of the chief executive from a list of pre-vetted candidates.
In its news conference on Tuesday, the HKMAO spokesman also took pains to point out that peaceful demonstrations were allowed under the "one country, two systems" governing formula, in an oblique attempt to separate the majority from the radical protesters.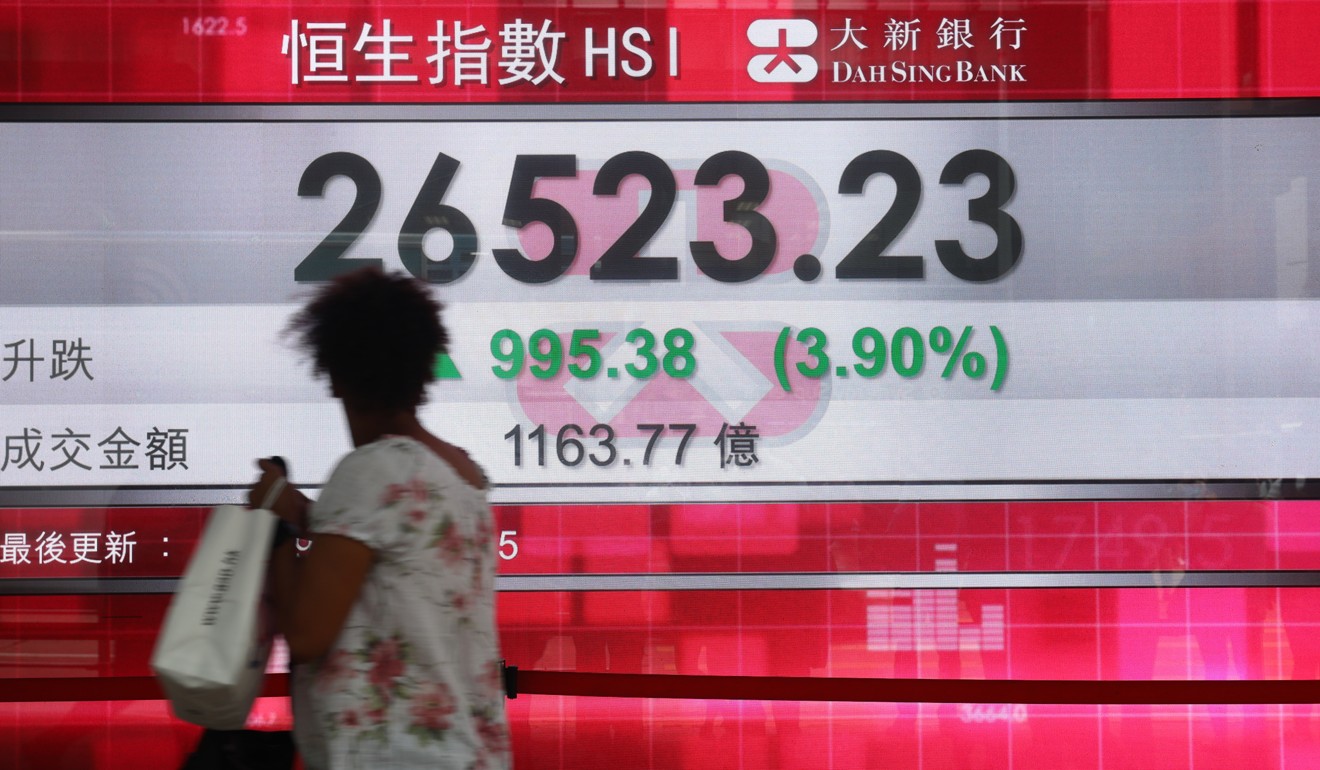 Before her video message was broadcast, Lam held a meeting with the pro-establishment camp at Government House, her official residence. Those invited included all 43 pro-establishment lawmakers, together with Hong Kong deputies to the National People's Congress and the Chinese People's Political Consultative Conference.
After the meeting, pro-Beijing lawmaker Paul Tse Wai-chun described the measures as "too little, too late".
"Why didn't Lam withdraw it earlier?" he asked, adding that the crux of the political crisis was no longer the bill, but tensions between Hong Kong and the mainland.
Others said pro-establishment lawmakers were ruing their election chances with the formal withdrawal, fearing that the move would be seen as indecisive by their supporters and that they would be punished at the ballot box.
The Post understands that the Hong Kong government did not seek Beijing's approval before deciding to withdraw the bill, although the measures announced on Wednesday had been communicated to Beijing.
Lam also issued a letter to all civil servants after the televised statement. She expressed appreciation to them for standing fast in their role amid the protests, and urged them to stay committed to their duties, "bearing the overall interests of Hong Kong in mind".
The chief executive's decision came a day before she leaves for Nanning in Guangxi for the annual pan-Pearl River Delta regional cooperation conference. It will mark her second official trip outside the city since the protests began on June 9.
In her remarks, Lam abhorred the use of violence, saying that it would damage the very foundations of society, especially the rule of law, and that it had to stop.
"Some people, though not many, attacked the central government's office in Hong Kong and vandalised the national flag and national emblem. This is a challenge to 'one country, two systems'.
"Both have put Hong Kong in a highly vulnerable and dangerous situation."
Lam ended her message with one plea: "Let's replace conflicts with conversations, and let's look for solutions."
Even as Lam extended an olive branch, stand-offs between protesters and officers lasted past midnight at two flashpoints in the city – outside Mong Kok Police Station and at Po Lam MTR station.
In Mong Kok, protesters heckled officers in the station, pointed laser beams and blocked a road with foam boxes, while in Po Lam, a crowd gathered to demand answers from MTR staff about an earlier service closure.
Facilities were damaged at Po Lam station, with a confrontation between a protester and MTR staff member inside a train descending into a brawl, and police eventually moved in to clear the area.