LIVE
live |

As it happened: protests spread to Kowloon after tear gas and MTR vandalism on Hong Kong Island
Protesters disperse again as ongoing game of cat-and-mouse with riot police continues
Central MTR station smashed up and entrance set alight as small group of radicals broke away from bigger march
Topic |  
Hong Kong protests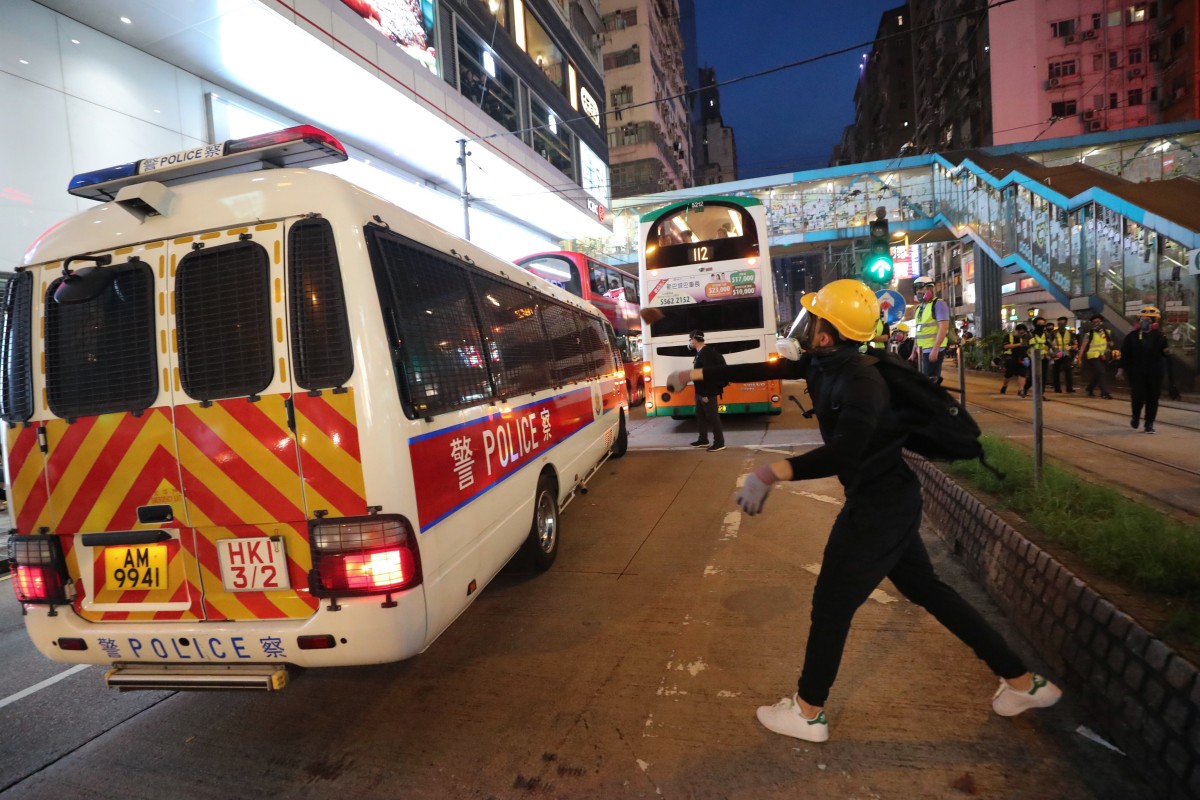 A protester throws a brick at a police van in Causeway Bay. Photo: Sam Tsang
INTRODUCTION
Chaos is again breaking out in Hong Kong as the city enters its 14th weekend of anti-government protests with multiple confrontations between riot police and protesters at Central station. Some have spilled out into the streets of the business district.
Thousands of protesters nearby have marched to the United States consulate in the city, calling on Washington to pass an act in support of Hong Kong's democratic development and human rights.
Tensions flared late on Saturday night in several MTR stations across the city with increasingly violent clashes between police and protesters. It comes despite the city's leader announcing on Wednesday that she would completely withdraw the hated extradition bill that first sparked the crisis.
Follow our live blog below for updates.
Reporting by Simone McCarthy, Yujing Liu, Minnie Chan and Victor Ting