LIVE
As it happened: how Hong Kong protesters went on mall and MTR rampage, as police fired tear gas and beanbag rounds
Crowds earlier took over Sha Tin mall and targeted businesses run by mainland operators or which they deem are pro-Beijing
City is into its 16th straight weekend of protests sparked by the now-withdrawn extradition bill
Topic |  
Hong Kong protests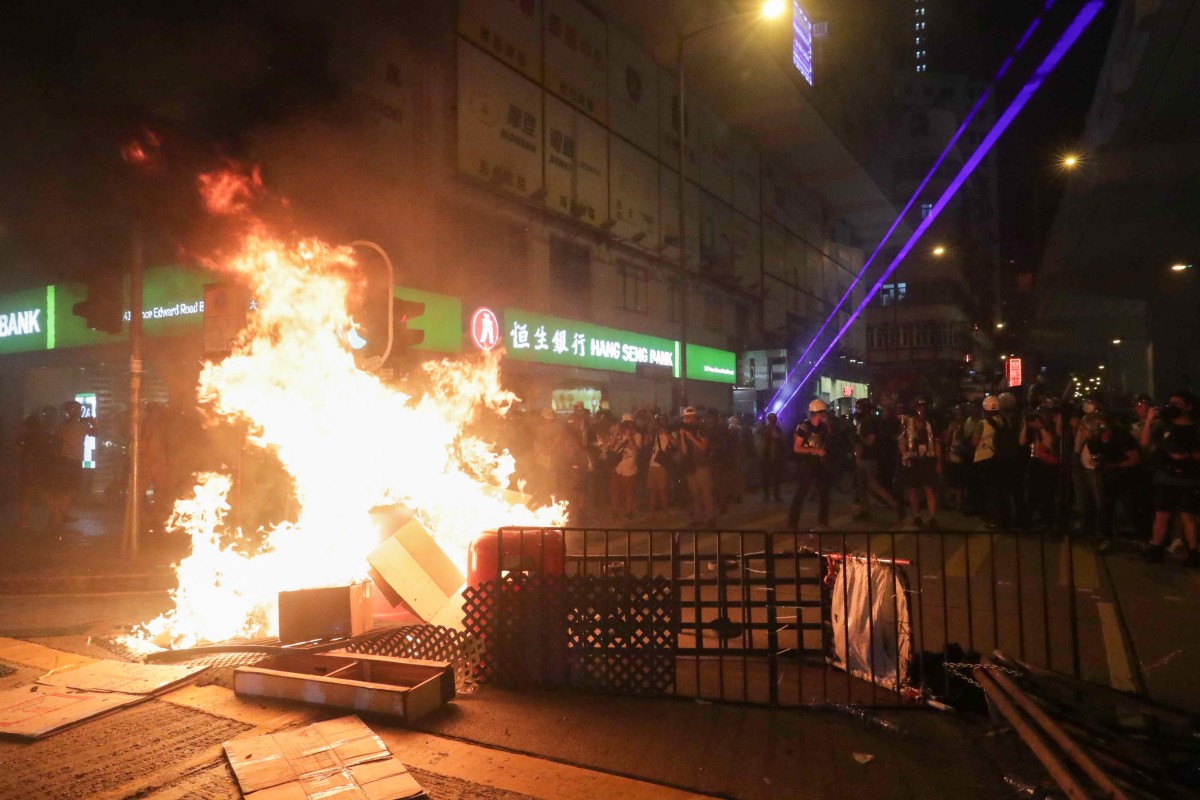 Photo: Edmond So
INTRODUCTION
Hong Kong faced its 16th straight weekend of anti-government protests, with tear gas and beanbag rounds fired at protesters, who caused havoc at a mall and in MTR stations on Sunday.
After Saturday's violence, protesters took over a shopping mall in Sha Tin on Sunday, targeting businesses linked to mainland China, or seen as being pro-police or pro-government, and forcing them to close. The chaos in Sha Tin then escalated, resulting in tear gas fired by police. 
Protesters also desecrated a national flag and threw it into the river in Sha Tin.
Demonstrators had vowed to disrupt airport operations by blocking access roads, but a heavy police deployment along road and rail links prevented travel chaos. The action shifted from Sha Tin to Tsing Yi and Kwai Fong, as protesters heckled police and damaged MTR facilities, before ending up at Prince Edward, a flashpoint for demonstrations as officers opened fire with beanbag rounds outside Mong Kok Police Station. 
Our live blog below captured the day's events. Reporting by Yujing Liu, Linda Lew, Ng Kang-chung, Simone McCarthy, Karen Yeung, Laurie Chen, Jeffie Lam, Danny Mok and Zoe Low.