LIVE
live |

As it happened: petrol bombs thrown and tear gas fired as tension grows during Hong Kong's 16th weekend of protests
After blockades and skirmishes in northern town of Tuen Mun, protesters head to Yuen Long two months on from mob attack on commuters and protesters
Action comes as it is revealed police got an injunction for access to CCTV and Octopus card records from bus company, to trace demonstrators
Topic |  
Hong Kong protests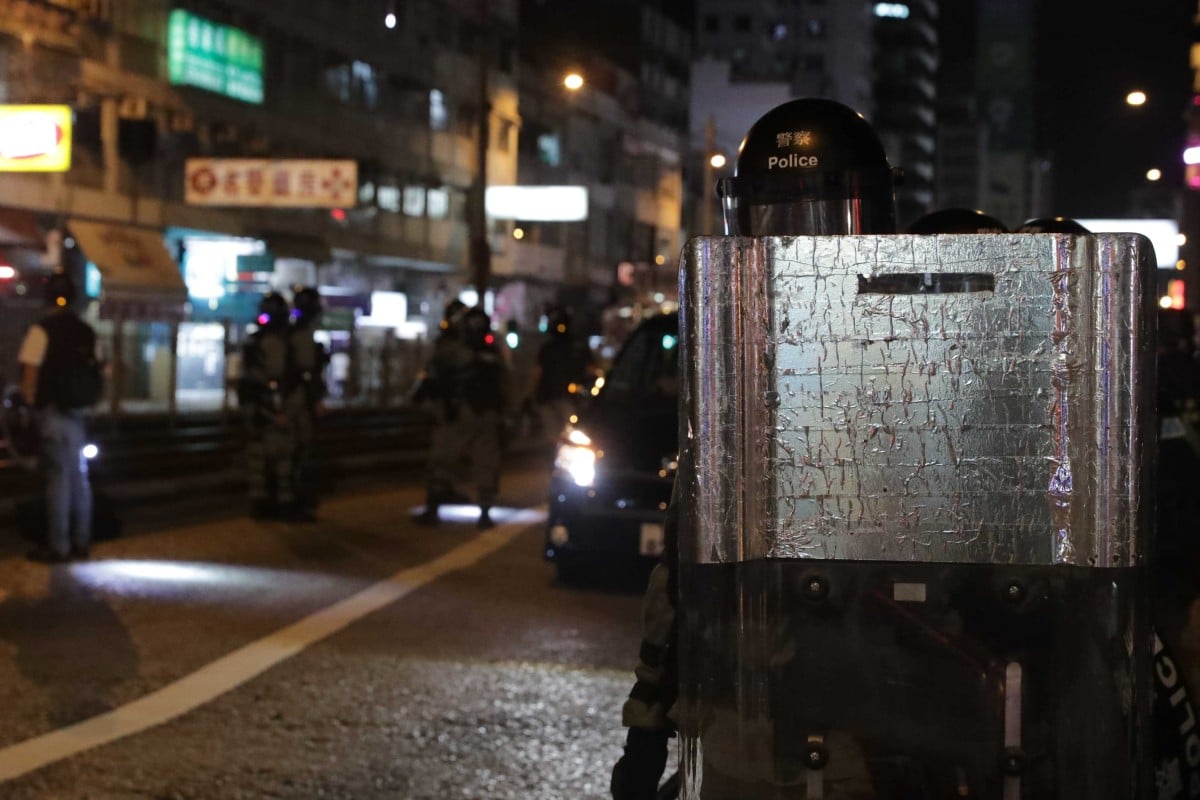 A police officer stands ready on Fung Yau Street in Yuen Long. Photo: Edmond So
INTRODUCTION
Hong Kong entered its 16th straight weekend of unrest on Saturday, with police firing tear gas in Tuen Mun as protesters blocked roads, started fires and smashed up a light rail stop.
Afterwards, there was a sit-in at Yuen Long MTR station to mark two months since gangs of men wearing white attacked commuters, including black-clad demonstrators returning from a mass rally. 
Earlier in the day, a citywide campaign by pro-Beijing groups to remove anti-government posts on so-called Lennon Walls had attracted a much smaller turnout than expected. Protesters did not show up at the murals to confront their opponents, but returned in the afternoon to replenish the walls with posts and even flowers.
Reporting by Mimi Lau, Sarah Zheng, Sum Lok-kei, Kimmy Chung, Danny Lee, Karen Zhang, Dewey Sim, Peace Chiu and Lam Ka-sing