LIVE
At it happened: more than 100 arrests after march descends into violence and chaos on Hong Kong Island
Officers use tear gas and water cannon and fire a live warning shot into the air during exchanges in Causeway Bay, Wan Chai and Admiralty
Demonstrators take over main roads, attack MTR stations and start fires
Topic |  
Hong Kong protests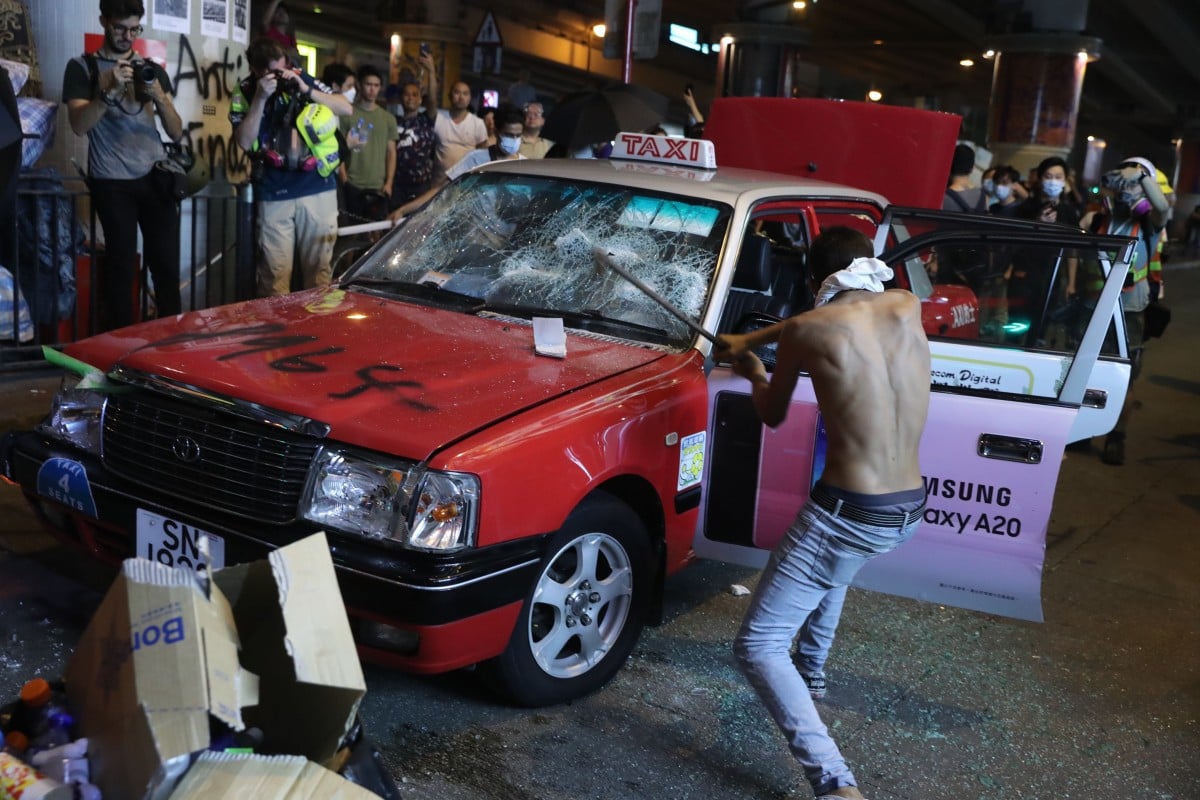 A protester in Causeway Bay smashes up an abandoned taxi. Photo: Sam Tsang
INTRODUCTION
Protesters are staging at least three more demonstrations on Sunday across Hong Kong, including a march from Causeway Bay to Admiralty on Hong Kong Island at 2.30pm, a protest at the Festival Walk shopping mall in Kowloon Tong, and a secondary school students' rally in Tsuen Wan.
The actions, which mark the 17th consecutive weekend of anti-government protests since June, come a day after police used water cannons and tear gas on a protest near the government headquarters, marking five years since the start of the pro-democracy Occupy sit-ins of 2014. Protesters had hurled petrol bombs and burned a communist flag.
Online group Stand With Hong Kong has called on people to march on Sunday. It said people in at least 72 cities in more than 20 countries would demonstrate against totalitarianism over the weekend, in support of Hong Kong.
Reporting by Zoe Low, Yujing Liu, Mimi Lau, Sarah Zheng, Kathleen Magramo, Sidney Leng, Danny Lee, Danny Mok, Ng Kang-chung and Tony Cheung